Max Muncy, nicknamed Munce, is a professional baseball infielder who plays for the Major League Baseball club Los Angeles Dodgers and recently signed a one-year contract extension worth $13.5 million on August 22, 2022.
Maxwell Steven Muncy is famous for his versatility. He can play equally well as a first baseman, second baseman, and third baseman.
The Texas-born player first got his selection in the MLB in the 2009 MLB Draft. He rejected the offer and joined Baylor University.
After that, he played excellently in college baseball and impressed many scouts.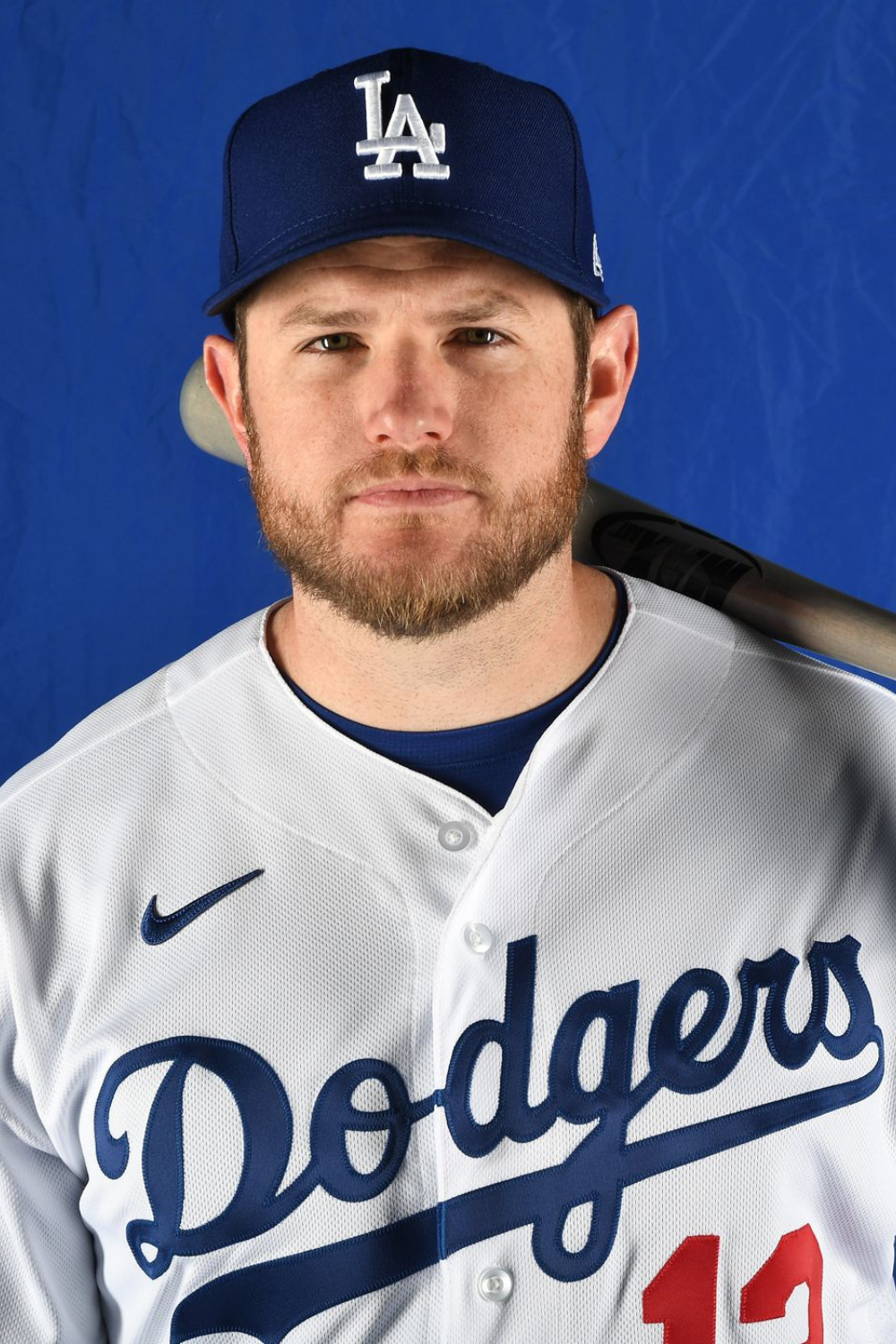 Finally, Max got into the major league following the fifth-round selection by Oakland Athletics in the 2012 MLB Draft. He played in the minor leagues for a few years before making his major debut in 2015.
Although Max had many ups and downs in his career before finally finding the regular spot in the Los Angeles Dodgers in 2018, Munce's hard work paid off in 2019 when he was selected as the injury replacement in the 2019 MLB All-Star game.
The 2020 World Series Champion has a very successful family life and a professional career. He is expecting his second baby with his wife, Kellie. We will provide you with detailed information about his whole life in this article.
First, take a quick look at the quick facts about Muncy:
Max Muncy | Quick Facts
Full Name
Maxwell Steven Muncy
Birth Date
August 25, 1990
Birth Place
Watauga, Texas, US
Nick Name
Max, Munce, Funky Muncy
Education
Keller High School
Baylor University
Nationality
American
Ethnicity
White
Religion
Unknown
Zodiac Sign
Virgo
Father's Name
Lee Muncy
Mother's Name
Mary Jean Muncy
Siblings
Unknown
Age
32 years old
Height
6'/1.83 m/183 cm
Weight
97 kg/215 lbs.
Hair Color
Red Brunette
Eye Color
Gray
Build
Athlete
Relationship Status
Married
Wife
Kellie Cline
Children
Daughter (Sophie)
Sport
Baseball
Position
First Baseman, Second Baseman,
Third Baseman
Current Team
Los Angeles Dodgers
Bats
Left
Throws
Right
Former Teams
Oakland Athletics
Awards
All-Star – 2019, 2021
World Series Champion – 2020
Salary
$13.5 Million
Net Worth
$10 Million
Merch
Bubblehead, Rookie Card
Social Media
Twitter, Instagram
Last Update
May, 2023
Max Muncy | Early Life & Education
Max Muncy was born as Maxwell Steven Muncy on August 25, 1990. He grew up with his parents, Lee Muncy and Mary Jean Muncy, in Midland, Texas, United States. However, the information regarding his siblings is still unknown.
Max's father, Lee, coached him until High School. Muncy gives massive credit for his success in baseball to his father.
He stated, "I owe my whole career to my dad. He taught me everything I knew and coached me before joining high school."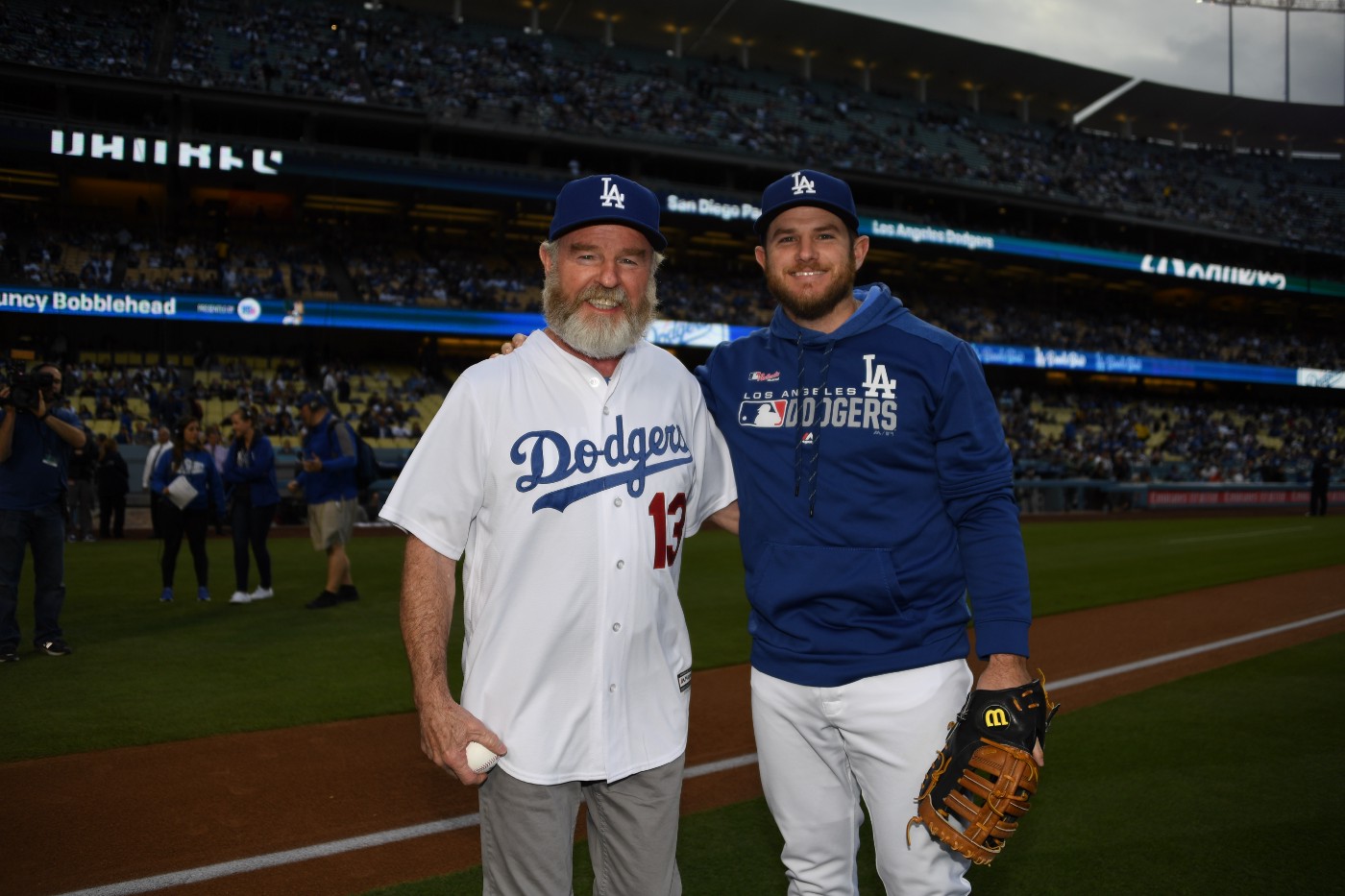 Max took his Twitter and wrote a tweet. The tweet read, "Happy Father's Day, I wouldn't be where I was today without mine".
Muncy completed his high school education at Keller High School. After that, he joined Baylor University, where he got successful in his academic and playing career. In 2012, he graduated from Baylor with a General Studies major.
Max Muncy | Body Measurements
Muncy has an athletic body figure of 6 feet (1.83 m). Moreover, his last recorded weight is 97 kg (215 lbs.).
The left-handed batsman has a relatively moderate body figure compared to other baseball players.
Born in 1990, he is 32 years old. Besides, people born in August come under the zodiac sign of Virgo.
Maxwell Steven Muncy is an American National and belongs to the white ethnic group.
Further, Max has short red brunette hair and loves to have short beards. He looks even more handsome in the beard. Besides, he has grey eyes and a pointy nose.
Read About Another MLB Superstar Brock Holt Bio: Age, Career, Wife, Net Worth, Instagram Wiki>>
Max Muncy | Career
Early Career
Max Muncy played in the local clubs under the guidance of his father before joining Keller High School.
After playing for Keller High School, he won several individual and team awards.
His performance in High School attracted many scouts and teams. In the 2009 MLB Draft, Cleveland Indians selected him in the 41st round. Despite the selection, he chose to play college baseball.
After rejecting Cleveland Indians, he joined Baylor University. Soon he started playing college baseball for Baylor Bears.
He produced some memorable moments and showed the world that he was the next big star during Bears.
In his freshman year at Baylor, he scored 11 home runs and 53 RBI, a record for newcomers. After that, he was named All-American by Collegiate Baseball.
He left the Bears after getting selected for the MLB. Muncy batted at an average of .311 while scoring 27 home runs in his three-year-long career at Baylor. He played with many future MLB stars there.
After his excellent performance, he was chosen to the All-Big 12 Conference in two different seasons.
Besides that, he also collected the experience of collegiate summer baseball. Max joined the Cape Cod Baseball League Club Wareham Gateman in 2010 after completing the college season. He played in the Cape Cod League for two years.
Read About Jesse Winker MLB, Stats, Contract, Salary, Age, Early Life, Girlfriend, Twitter>>
Oakland Athletics
The Oakland Athletics selected Muncy in round 5 (169th overall) of the 2012 MLB Draft. On June 16, he signed his first professional contract with Oakland Athletics.
Later that month, he was assigned to the Class-A Midwest League Club Burlington Bees.
Before the start of the 2013 season, he was assigned to the Stockton Ports of Beloit Snappers. He led the Californian league in home runs, scored (21), and RBI(76).
After his impressive start in the Californian League, Muncy was promoted to the Midland RockHounds of the Double-A Texas League.
He ended the year by hitting .273/.381/.476. Also, he added 25 home runs and 100 RBIs to his tally.
After the end of the regular season, he played in the Arizona Fall League for Mesa Solar Sox. He returned with RockHounds for the 2014 regular season.
In 2014, he played for Midland RockHounds during the regular season. On December 23, Oakland Athletics called the non-roster first base Max Muncy to the spring training camp.
Munce began the 2015 regular season with the Nashville Sounds of Triple-A Pacific Coast League.
However, he got promoted to the first team after just 15 days. On April 25, 2015, he made his MLB debut against Houston Astros.
On May 17, in a match against Chicago White Sox, he hit his first MLB home run. In his first season in the MLB, he played 45 games while batting at .206. Max indeed got praise from some analysts for his performance.
Muncy spent the 2016 season playing for both Nashville Sounds and Oakland Athletics. Furthermore, he played 51 games for Athletics, hitting .186 with two home runs and 8 RBIs.
Athletics released him after the completion of Spring training.
Los Angeles Dodgers
On 2017 April 28, Los Angeles Dodgers signed Muncy on a minor league contract.
The management quickly appointed him to the Oklahoma City Dodgers of the Pacific Coast League. He had previously played for Nashville Sounds in the PCL.
Furthermore, he finished his first season with Oklahoma hitting .309 with twelve home runs and 44 RBIs in 109 games.
On January 30, 2018, Max joined the LA Dodgers Spring training. Finally, he started the new season in the Major league with the Dodgers.
He set the franchise best hitting his 20th home run just in his 183rd at-bat.
Eventually, he ended the 2018 regular season batting at an average of .263 with 35 home runs and 79 RBIs. His 35 home runs were the highest by Dodgers players, and he was 5th in the NL.
Altogether, Munce played 137 games, starting 58 games at first base, 13 in second base, 30 in third base, and six more outfield games.
Moreover, he was shortlisted for the All-Star Final Vote for the All-Star game but lost the voting.
However, Muncy participated in the Home Run derby during the post-season break. He lost the semi-final round against the eventual champion Bryce Harper.
Max proved to the world, HE is ready to conquer the major league in 2018. Max started the following season in a stellar fashion.
Despite missing a few games due to injury, Muncy played 141 regular-season games, batting at an average of .251 alongside 35 home runs and a career-high stat of 98 RBIs. Besides, he got a couple of MVP votes.
MLB All-Star & World Series Champion
In the 2019 post-season, he batted .263 with three home runs and seven RBIs, playing five games.
Furthermore, Maxwell Steven Muncy was selected to play in the 2019 MLB All-Star Game. He replaced the injured third baseman, Anthony Rendon, of the Washington Nationals. This was his first All-Star presence.
Muncy helped the Dodgers to win his first career World Championship. He contributed to the team's victory, batting at .318 with just one home run and six RBIs in the 2020 World Series.
Wrist Injury
On August 30, 2019, Max Muncy was sidelined and kept on the injured list due to his wrist fracture.
Apparently, he injured himself during a pitch from the Padres' Matt Strahm in a match against San Diego.
Right then, he had even met with hand specialist Dr. Don Sheridan ahead of the Dodgers' opener VS the D-backs at Chase Field.
It was when the specialist suggested the MRI, which revealed a mini fracture in his wrist, stated as a fine break.
Return From Injury
On February 6, 2020, Max agreed with the Dodgers to sign a three-year contract extension.
He signed on for $26 million for three years and an additional $13 million option for one more year. Additionally, he got a $4.5 million signing bonus.
The worldwide Corona Virus pandemic delayed the 2020 Major League season. After the season's late start, Muncy played 58 games for LA Dodgers.
He batted at .192 alongside 12 home runs and 27 RBIs.
Recently, on August 22, 2022, he signed a year / $13.5 million contract extension with the Los Angeles Dodgers with a guaranteed $13,500,000.
The contract included the following:
No buyout option
Trade Assignment Bonus of $1m
Option Escalators: $250,000, $500,000, and $1m according to his plate appearances.
Awards & Achievements
Max Muncy has his share of abilities depicting tremendous strike-zone judgment and discipline.
Moreover, Muncy is best known for his versatility in portraying his work on and off the field. Although Muncy may not be that perfect athletically toned player on the team, he showcases a solid walk/strikeout ratio.
Additionally, he has good left-handed batting even when he throws right. As a versatile corner player, he maintains a batting average of .236, with 87 home runs and 221 bat-ins.
World Series Championship – 2020
National League All-Star – 2019, 2021
MLBPAA Dodgers Heart & Hustle Award – 2019
Home Run Derby Participant – 2018
MiLB.com Organization All-Star
TEX Player of the Week
Max Muncy | Career Stats
| | | | | | | | | | | |
| --- | --- | --- | --- | --- | --- | --- | --- | --- | --- | --- |
| | | | 565 | 69 | 91 | 69 | 90 | | 21 | |
| | | | 592 | | | | | | | |
| | | | | | | | | | | |
| | | | | | | | | | | |
| | | | | | | | | | | |
| | | | | | | | | | | |
| | | | | | | | | | | |
| | | 712 | 2720 | 403 | 522 | | 410 | 656 | | |
Max Muncy | Personal Life
Maxwell Muncy is married to Kellie Cline. He dropped to one knee to propose to Kelly in 2017, and the couple married in November 2018. The couple has been together for a long time and lives happily.
Kellie is from Southlake, Texas, and met with Max during their time at Baylor University. Since then, she has been cheering for Max on his journey to MLB.
She has proudly posted pictures with Muncy on Instagram wearing the jersey of every team he has played for.
Besides, she works as an associate buyer at Stanley Korshak. Indeed, Max is one lucky guy to get such a supportive life partner.
Also, they both are avid dog lovers, perfect for each other.
View this post on Instagram
On July 2021, the duo welcomed their daughter, Sophie. There is more good news for his fan.
The Muncy family is expecting a baby boy soon. He posted a gender reveal on his Instagram on November 6, 2022.
Max Muncy | Net Worth & Salary
Like many other baseball stars, Max has also accumulated millions during their career. Indeed, he deserves it for his hard work and dedication to the sport.
The 30 years old utility infielder has made a considerable sum from his salary, endorsement & sponsorship deals.
As of 2023, the MLB star has accumulated a net worth of $10 Million.
Despite earning millions, Muncy likes to live a simple life. He stated with Los Angeles Times, "I don't live an extravagant lifestyle. The only thing it does is guarantee my family to be set up for the future."
Net Worth Of Max Muncy In Different Currencies
Here is the net worth of Max Muncy in different currencies, including the Euro and Dollar.
Currency
Net Worth
Euro

€9,660,150

Pound Sterling

£8,344,300

Australian Dollar
A$

14,931,390

Canadian Dollar
C$

13,568,300

Indian Rupee

₹816,160,500

BitCoin

฿592.68
Max Muncy | Social Media Presence
He keeps his fans updated about his life, games, and family. However, he does not post frequently. You can find him on Instagram under the handle @maxmuncy and Twitter @maxmuncy9.
Instagram: 281k followers
View this post on Instagram
Twitter: 36.9k followers
Max Muncy | Popularity
Max is a popular professional MLB player playing for the Dodgers. His popularity has been over the roof throughout the year until recently his popularity plunged to its lowest.
The above graph illustrates the fluctuating trend of Max's popularity over a year in the U.S.
Max Muncy | FAQs
What is the Jersey number of Max Muncy?
Max Muncy features in jersey number 13 for the Los Angeles Dodgers.
Did Muncy Attend Thousand Oaks?
No, he has not attended Thousand Oaks high school.
You Might Be Interested In Reading About Ian Kinsler>>