Kenyon Martin Sr., a former NBA player, has a total of two siblings, including a half-brother Richard Roby, who also played basketball. Even if they grew up in different households, the two would eventually cross paths.
Richard considers his elder paternal half-brother as an inspiration to basketball; he entered the 2008 NBA draft but went undrafted.
Unlike Kenyon, who pursued his NBA journey, Roby would tour with 15 different basketball clubs around the globe.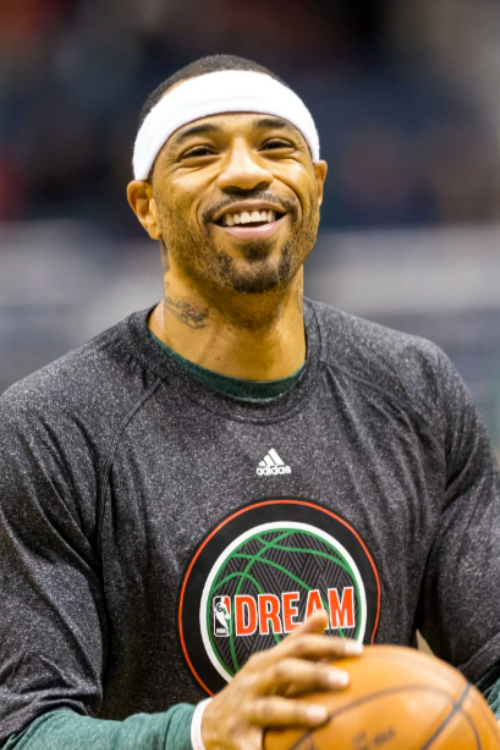 The Cincinnati Bearcats alumnus inspired not only his brother Richard into the hoops but also his own kids, especially his eldest son Kenyon Jr. He now plays in the NBA for the Houston Rockets.
Kenyon Martin Sr. was the 1st overall pick of the New Jersey Nets (now Brooklyn Nets) in the 2000 NBA draft. There he played for four seasons until 2004.
Afterward, he went on to play for Denver Nuggets (2004-11), Los Angeles Clippers (2012), New York Knicks (2013-14) & Milwaukee Bucks (2015), totaling 15 NBA seasons.
Meet Kenyon Martin Brother Richard Roby
As previously noted, Kenyon Martin's brother, Richard Roby, is also active in sports and has worked hard to make his name recognized far and wide.
Richard Roby is a professional basketball player from the United States. He completed his secondary school education at Lawrence Academy in Groton, Massachusetts.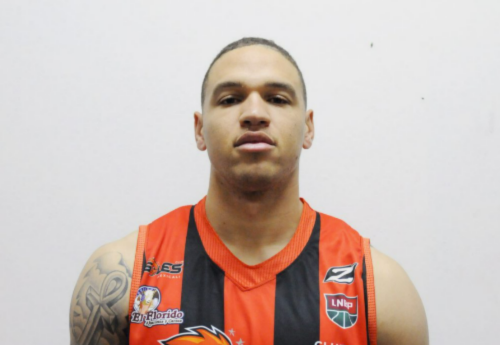 Roby is Kenyon Martin's half-brother, to be exact. In Las Vegas, Nevada, Roby married Kendrea Oliver in 2011. They have four kids collectively.
In 2010, Roby participated in the NBA Summer League for the Nuggets. He left Mexico after eight games there, signed with the Rio Grande Valley Vipers of the NBA D-League, and then departed again.
Richard Roby and Kenyon Martin benefited from the opportunity to play professional basketball by utilizing their innate athletic skills. They formed a brotherly closeness thanks to the sport as well.
Martin Brothers Age Gap And Family Tree
In terms of their age difference, Kenyon was born on December 30, 1977, while Richard was born on September 28, 1985. This means that there is a gap of almost eight years between the two siblings.
Their genetic makeup was created for basketball. In Saginaw, Michigan, towards the middle of the 1970s, their father, Paul Roby, excelled in high school basketball.
In 1976, he was chosen as one of the Detroit News All-State recipients, joining Magic Johnson on the list. He later played collegiate basketball for the University of New Mexico.
Martin and Roby, who were both raised in different homes, were raised in Dallas and California, respectively. However, they would finally come into contact.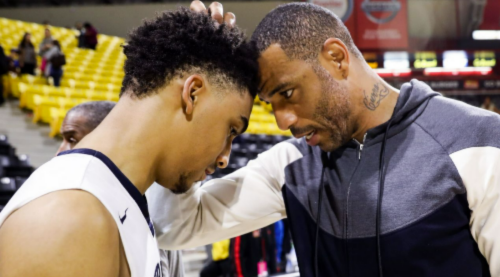 Lydia Moore, a single mother of two children, gave birth to Martin in Saginaw, Michigan. He has a sister named Tamara who is three and a half years older.
Martin's mother took two jobs after the family relocated to Dallas's southern Oak Cliff area. Later, Martin was frequently attended to by his sister while his mother was at work.
Kamron and Kenyon Jr., as well as a girl named Reign, reside with Martin and his wife, Heather Martin, at their current home.
On his Instagram account, he routinely shares photos of his wife and kids. He is quite pleased with his kids' accomplishments.