Know how Lauri Markkanen brother, Eero Markkanen helped shape his basketball journey to the slam dunk success.
Lauri grew up in Jyvaskyla with his elder brother Eero Markkanen. Both brothers have been athletic since childhood and have an equal passion for sports.
The Markkanen brother initiated their career in different fields. Eero, the eldest with almost six year of age gap, made his international debut in Finland in May 2014 for Soccer.
In addition, he also appeared in the 2018 FIFA World Cup, and now in 2023 is playing for the IF Gnistan, a Finnish team.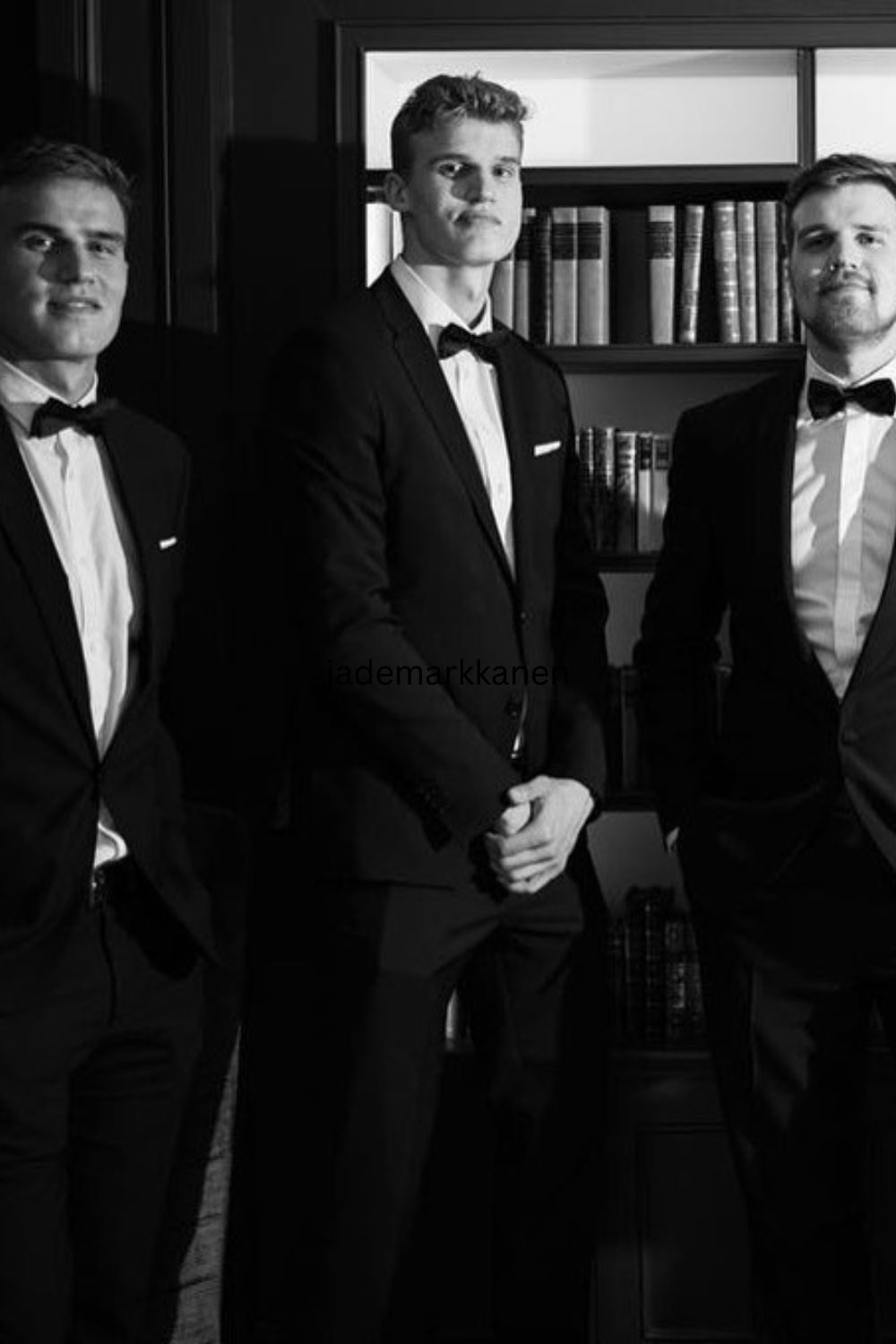 Whereas Lauri went for basketball and, before his 2017 NBA Draft by the Timberwolves, played for HBA-Märsky in the Finnish second-tier league from 2014 to 2016 in his initial years.
Later, the night of the draft, Lauri was traded to Chicago Bulls in the 2017 rooster with players like Nikola Mirotić and Cameron Payne.
Lauri finally felt the validation for his hard work in 2023 by earning his first All-Star selection with the Utah Jazz.
Meet Lauri Markkanen Brother
Eero Markkanen was born on July 3, 1991, almost 6 years of age gap from his younger brother Lauri, an NBA player for Utah Jazz.
Utah Jazz reported on Monday, 2023, that Lauri is serving a mandatory Finnish military base service near Helsinki.
It's an all-male service done by citizens of Finland mandatory to serve by the age of 30.
He is the son of former basketball players Pekka Markkanen and Riikka Markkanen, but he didn't follow the basketball path like his father and younger brother.
Eero Markkanen went on a different path in soccer and built his youth career with the Finnish soccer team JJK Jyväskylä.
Later he made development in his senior career years with the teams like Blackbird, Real Madrid, Dynamo Dresden, and Orange County soccer team.
In 2023, Eero is with the IF Gnistan, a Finnish team, and making his domestic league appearances.
Lauri's less talked about brother is Miikka, a basketball player who gave up basketball sooner than his other brothers due to injuries he encountered on the court.
After he retired from basketball, Miikka married Jade Markkanen in 2018. But it is under the veil what other career options Mikka pursued after his basketball stint.
Family Of The Markkanen Brothers
Markkanen Brothers are born to their athletic parents Pekka and Riikka Markkanen.
The couple was professional basketball players; there is not much information is provided regarding Lauri's mother's basketball career.
Although his father had a flourishing basketball career with three Finnish League championships in 1987, 1997, and 1998.
His father, Pekka, played varsity basketball at the University of Kansas with the Kansas Jayhawks (1989–1990) in the initial of his career.
Pekka was a skilled player with 129 caps on the senior Finnish national basketball team.
Lauri has a professional soccer player brother, Eero, who plays for domestic leagues, including La Liga.
According to The Salt Lake Tribune, Lauri has another brother, Miikka, who played basketball before retiring early due to injuries.
As per Lauri's Instagram, Miikka happily married Jade Markkanen in 2018. Lauri also expanded his lineage name by marrying long-time girlfriend Verna Aho in 2017.
The couple met in middle school and have been together since the start of his basketball career in Europe and the NBA. Sources have reported Aho was born and brought up in Helsinki, Finland.
Although Verna's Instagram handle is private, her bio indicates her as a believer and healer for the world kind of person.
After a year, the couple was blessed with their firstborn in 2018, a son, but the name is not disclosed.
In a gap of two years in 2020, the couple was ready for their secondborn, but other than this, no other information is public regarding their kids.