Shane van Gisbergen's sister, Lauren van Gisbergen, is a snowboarder with a passion for traveling. Lauren is the younger sister of Shane and his only sibling.
In 2016, Lauren wasn't there to witness her brother win the V8 Championship but has since attended several of his races. A family man, Shane shares a close bond with his parents, Robert and Karen.
The New Zealand driver, Shane, comes from a family with racing history and has only continued the legacy. Now, the Kiwi is ready to present his talent on a different continent.
Recently, it was confirmed that Shane will be making his NASCAR debut in Chicago, driving Project91 Chevrolet Camaro. He will be part of Justin Marks' Trackhouse squad, which boasts the likes of Ross Chastain.
Shane van Gisbergen Sister, Lauren van Gisbergen
Shane van Gisbergen's sister, Lauren van Gisbergen, is an avid snowboarder. Shane's little sister, since her early days, showed interest in snowboarding, as said by their mother in an interview in 2016.
Lauren is available on Instagram with the username @incenseofasong and has shared snaps of her whirlwind trips worldwide.
Recently, Lauren competed in the Auckland YMCA Marathon Club and shared a picture of her crossing the finishing line. Lauren has also shared her travel diary on her Instagram, from Europe to North America trip.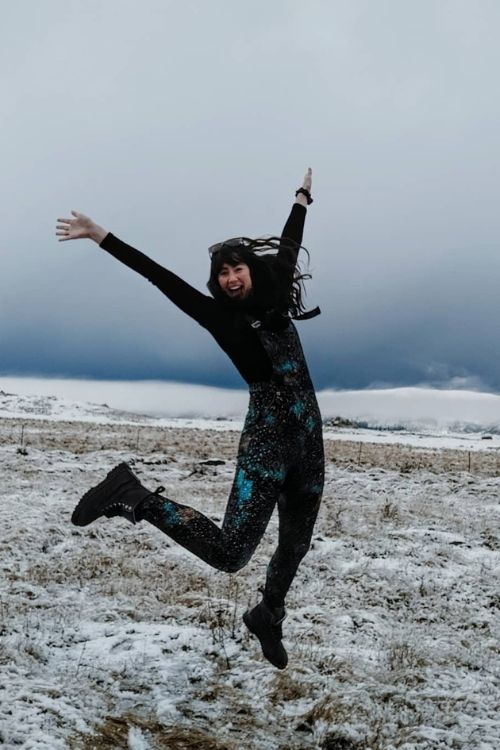 In 2017, Lauren was pictured hiking at the Mount Hope Lookout Trail, and earlier this year, she was in the Dutch town of Zaanse Schans, Holland.
She is currently in a relationship with a man named Torin Barnes, a professional photographer. Torin is a resident of New Zealand and, on his website, has shared several of his works.
Lauren has shared tons of pictures with her partner, and the love birds welcomed New Year 2023 while traveling in Germany.
Shane van Gisbergen Parents, Robert van Gisbergen, And Karen Wallace
Shane van Gibsergen's parents, Robert van Gisbergen and Kristen Wallace raised him in Auckland, New Zealand, alongside his little sister, Lauren.
His father, Robert van Gisbergen, is a former rally driver and was the one to encourage his son to take up the sport. From childhood, Shane had made it clear to his dad that he was born to race.
The New Zealand racer made his dad buy a Suzuki ATV when he was five. Robert then went on to see his son sign a professional contract at 17.
Shane hasn't hidden the fact about how influential his parents have been in his life. In 2016, when he won the 2016 Virgin Australia Supercars Championship, he dedicated his victory to his family.
With eyes full of tears, Shane hugged his dad and mom. Later in the post-interview, Shane said he owed everything to his family.
Shane's mom, Kristen Wallace, works at the Vanace Welsh Pony Stud, breeding and showing Section B Welsh Ponies in South Auckland. Robert is available on Facebook but isn't much active.
In 2022, Robert returned to the paddock amid two years of restriction due to COVID. The proud father hasn't been able to participate too much in racing activities since 2012 after injuring his back.
The father of two now enjoys watching his son achieve his dream from the sidelines.