Fraternal twin Rachael Rapinoe, Megan Rapinoe sister, is a former American soccer played for Stjarnan Women and the United States women's national under-23 soccer team.
Megan and Rachael Rapinoe are strong LGBTQ advocates, using their influence to promote inclusivity in sports and society.
Inspired by Megan's success, Rachael co-hosts youth soccer camps with her sister, spreading the values of diversity and empowerment.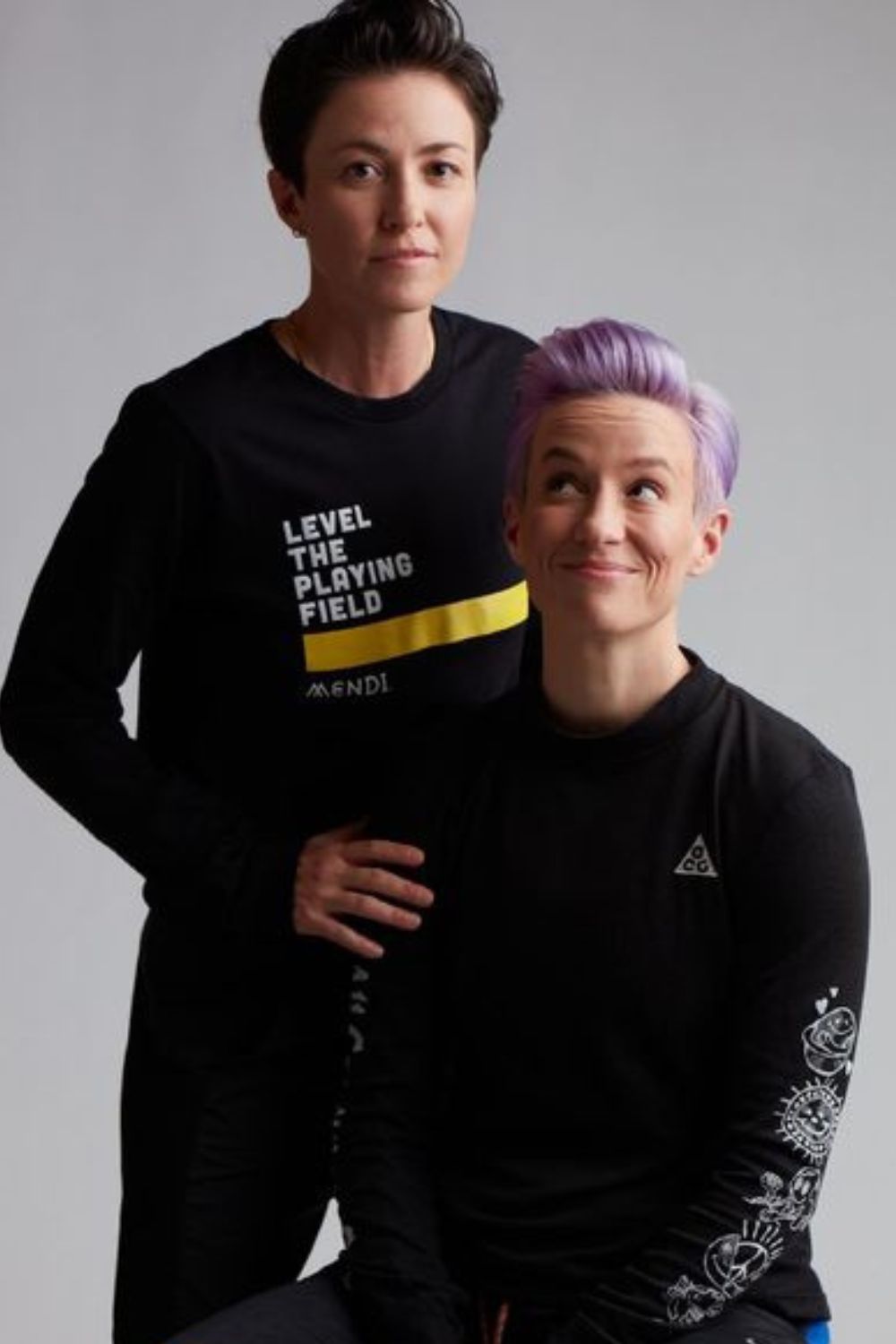 Megan Anna Rapinoe is a highly accomplished American professional soccer player.
She has played for various teams, including the Chicago Red Stars, Philadelphia Independence, and Olympique Lyon in France's Division 1 Féminine.
Rapinoe's talent and skill earned her the Ballon d'Or Féminin and The Best FIFA Women's Player in 2019.
She also achieved Olympic gold with the United States national team at the 2012 London Summer Olympics.
Currently, Rapinoe is playing as a winger for OL Reign in the National Women's Soccer League and the United States national team.
In addition, she also co-captained alongside Carli Lloyd and Alex Morgan from 2018 to 2020.
Megan Rapinoe Sister Rachel Rapinoe- Brother & Parents
Rachael Rapinoe is an American former soccer player who played as a midfielder and forward.
She was born in Redding, California, in 1985 and grew up with her twin sister, Megan, who became a professional soccer player.
She played basketball and track in high school but didn't start playing soccer until later.
Rachael and her sister later joined Elk Grove United, which achieved the top national ranking in 2003.
She played for Stjarnan Women in Iceland and the United States national under-23 soccer team.
Megan Rapinoe Parents & Brother
The Rapinoe sisters, Megan and Rachael, were born to supportive parents, Jim and Denise.
They grew up alongside their elder brother, Brian, who faced a troubled past with drug use, leading to stints in juvenile detention and various prisons.
However, Megan's success in soccer inspired Brian to make a determined effort to avoid drugs and rebuild his life.
In addition to Brian, they have two more siblings, Michael and Jenny, from their mother's previous marriage.
Rachael Rapinoe, Female Entrepreneur
Rachael Rapinoe founded Mendi, a company that creates products made from hemp and plant compounds to help people heal, manage stress, and sleep.
Struggling with injuries and opioid use as a professional athlete, she found inspiration to start the company.
Mendi empowers athletes and people with active lifestyles to feel their best physically and mentally.
Rapinoe believes that her work with Mendi is a catalyst for healing, and she hopes to inspire the next generation of female entrepreneurs.
With the support of investors and partnerships with other athletes like NFL Hall of Famer Calvin Johnson, Mendi continues to grow its presence and influence in the wellness industry.
Coming Out Story Of The Rapinoe Sisters
Megan Rapinoe and her sister Rachael Rapinoe came out to their parents during a conversation while Rachael was in class.
Rachael recalls that Megan had already come out to their mother, Denise, but Denise didn't take it well and was upset about it.
In response, Megan used Rachael's big secret as an excuse to deflect the scrutiny and stress of the situation.
She blurted out, "Well, Rachael's gay too!" while revealing her sister's sexuality.
It was a spontaneous moment that led both sisters simultaneously to come out to their parents.
Despite the circumstances surrounding their coming out, both Megan and Rachael have worked tirelessly to support and raise awareness for LGBTQ rights and issues.
Megan's public coming out in July 2012 further solidified her commitment to being an LGBTQ icon and a voice for the community.