Retired American professional soccer player Mia Hamm has a net worth of $10 million. She is a two-time Olympic gold medalist and one of the lead international goal scorers in soccers.
Mia was born in 1972 in Alabama. However, her father's air force job meant that she regularly moved with her family to various air force bases worldwide.
During their stay in Italy, she fell in love with soccer and made her way to the top in the following years.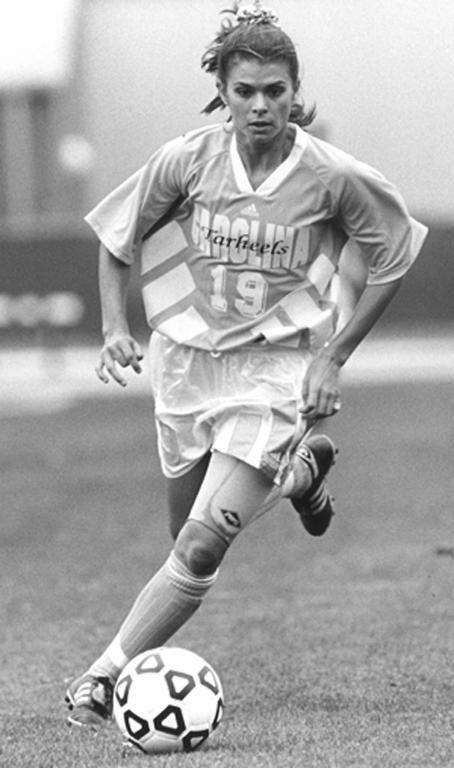 Mia has had amazing achievements as a professional soccer player. One of her noteworthy achievements being a five-time winner of soccer USA's female athlete of the year.
She held the record for most international goals scored till June 2013. After spending 17 years on the USA's national soccer team, she retired in 2004.
Mia is still regarded as one of the most prolific women in sports ever.
In this article, we will learn in-depth regarding the net worth and lifestyle of this legend. Before we go into details, here are some interesting quick facts about her:
Mia Hamm: Quick Facts
| | |
| --- | --- |
| Full Name | Mariel Margaret Hamm-Garciaparra |
| Common Name | Mia Hamm |
| Nick Name | Mia, Queen of soccer |
| Birthdate | March 17, 1972 |
| Age | 51 years old |
| Zodiac Sign | Pisces |
| Mother's Name | Stephanie Hamm |
| Father's Name | Bill Hamm |
| Siblings | 5 |
| Birthplace | Selma, Alabama, United States |
| Home Town | Alabama |
| Nationality | American |
| Residence | California |
| Religion | Christianity |
| Ethnicity | White |
| School | Notre Dame Catholic High School, Lake Braddock Secondary School |
| College | University of North Carolina |
| Education | Political Science |
| Height | 5'5″ (165 cm) |
| Weight | 165 lbs approx |
| Eye Colour | Dark Brown |
| Hair Colour | Dark Brown |
| Shoe Size | 9 US |
| Martial Status | Married |
| Spouse | Nomar Garciaparra on November 22, 2003 |
| Children | 2 Twin Girls Grace Isabella & Ava Caroline, 1 Son, Garrett Anthony |
| Ex-husband | Christian Corry (1994-2002) |
| Profession | Soccer Player |
| Debut | 1989 |
| Position | Forward |
| Jersey | 9 |
| Coach | Tony DiCicco |
| International Goals | 158 |
| Status | Retired |
| Retired On | 2013 |
| Hobbies | Spending time with family, Reading |
| Affiliated with | Los Angeles FC (Co-Owner) |
| Favorite Book | N/A |
| Favorite Food | Italian |
| Merch | Go For the Goal, Signed Jersey |
| Social Media | Facebook, Twitter |
| Website | http://www.miafoundation.org/ |
| Last Update | June, 2023 |
Mia Hamm: Net Worth and Income
One of the prolific scorers, Mia, has earned a hefty net worth of $10 million. This money includes all her prize money, income, assets, and other brand deals.
A professional player in Women's soccer in the US makes an average of $32,000 annually. For a star player like Mia, the amount is generally more.
Analyzing it further, we can find that the highest Mia was paid annually was $93,000. This was her salary in 2009. Likewise, in 2008, she was paid $85,000.
Apart from their income, athletes have many other opportunities to make money. They earn prize money for every win and even appearance money.
Moreover, there always are brands and sponsors helping them in some or another way.
Endorsements and advertisements are also a reliable source of income for players. Mia also depends on these sources to make that money.
Her husband, Nomar Garciaparra, has an estimated net worth of $45 million. Moreover, he has collected around $75 million from his sports career.
Nomar is a retired baseball player. He now works as a baseball analyst at Sportsnet LA. Nomar has an annual salary of $1M.
Likewise, Nomar and Mia's 2010 wedding was called the 'Sports Wedding of the year.' The sports couple now lives together in L.A with their 3 kids.
Mia Hamm: House and Cars
House
Mia lives with her husband Nimar Garciaparra in their Manhattan Beach home that they bought in 2016. This home is estimated to cost around $2,200,000.
No wonder, as the Manhattan Beach area is famous for being the residence of many well-known athletes.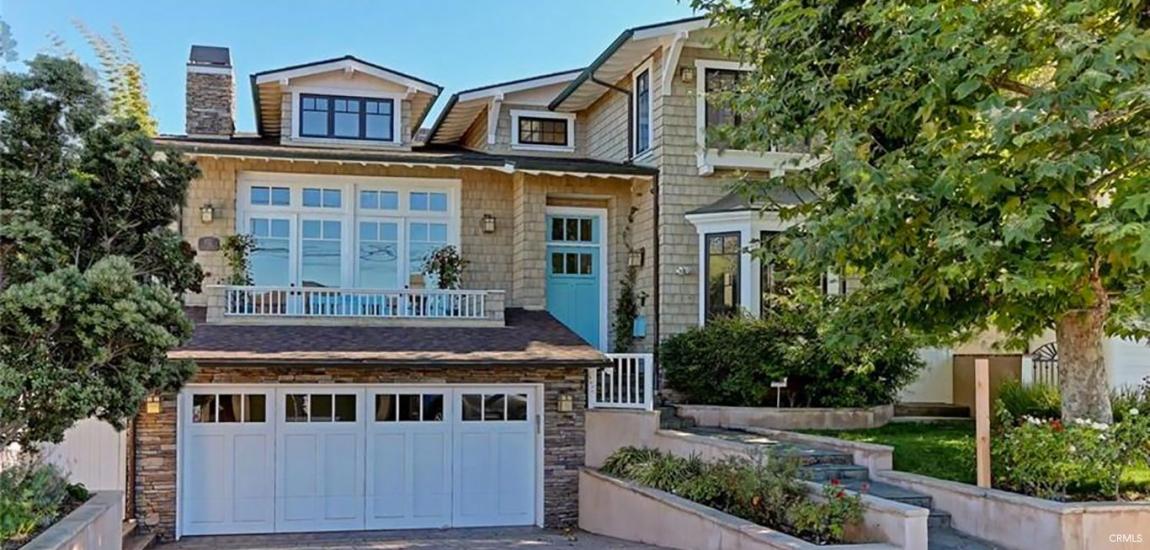 This two-story spacious home flaunts an east coast look. This beach pad consists of five bedrooms, five bathrooms, a kitchen, a dining room, and a two-car garage.
Moreover, the house's special features are listed as vaulted ceilings, a patio, and a nice backyard. Until the early 2000's Mia used to live in her home in Austin, Texas.
>>>Lina Hurtig: Soccer, Married, Lesbian, Interview & Net Worth>>>
Cars
More than being a status symbol, the car is a necessity for most of us. The queen of soccer may have all the money she wants, but she is not the one to spend it on extravagant commodities.
Mia has not once shown off her wheels to the public. But since she has collaborated with big car brands like Volkswagen and Chevrolet, we believe she has ridden different cars that she got via sponsorships.
Mia Hamm: Lifestyle and Vacations
Despite being one of the most sought-after players of her time, Mia is not a big fan of a show-off. Hamm tries to keep her private affairs out of the attention of the media. Her social media use is also minimal.
Having said that, she lives a comfortable life with her family. After all, she has earned it by her relentless hard work.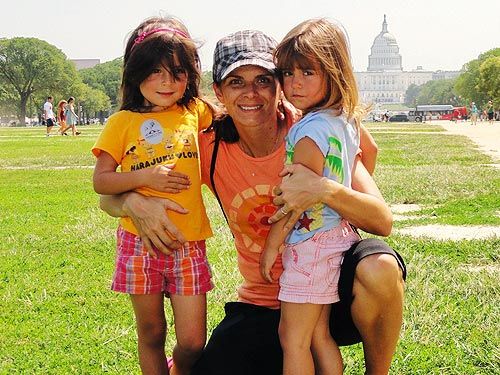 Her lifestyle has taken her on various national and international trips all over the world. She has said that she travels at least once a month.
Similarly, Hamm loves taking her kids to the beach.
Mia Hamm: Businesses and Investments
Even after retiring, Hamm has not completely given up on soccer. She and her husband Nomar became co-owners of the Los Angeles Football Club in 2014. This Major League soccer club began to play in 2018.
Hamm paired with former national team members Kristine Lilly and Tisha Venturini Hoch to establish TeamFirst Soccer Academy. This academy offers soccer clinics and camps for girls.
Moreover, Mia is also on the board of directors of Series A club A.S. Roma.
Mia Hamm: Endorsements
Mia has collaborated with major brands like Nike, Pepsi, Mattek, Gatorade for staggering amounts during her career. Her estimated income from endorsements with Nike and Gatorade totals $2,000,000.
Other brands she has worked with include Nabisco, Earthgrains, Powerbar, etc. Her powerhouse personality is considered to be extremely marketable.
Likewise, her recent social media posts show her endorsing brands like Schwan's, Tide, Pantene, Coppertone, etc.
She also regularly collaborates with brands on their sports project. For instance, she collaborated with Chevrolet FC on their Goalkeeper project that encourages young girls to do sports.
Moreover, Gateorde's 1997 commercial 'I can do better,' featuring Mia Hamm and Micheal Jordan, is still remembered fondly. The iconic commercial was remade in 2021 with Abby Wambach and Usain Bolt.
Furthermore, the Soccer queen endorsed the first soccer barbie doll. In addition, the logo of US women's soccer is said to be inspired by Mia!
Mia was so popular back in the days that Nintendo 64 released a video game 'Mia Hamm Soccer 64."
It was the first video game to feature female athletes only. This one-of-a-kind game sold more than 42,000 copies in the US.
Furthermore, Mia has been featured on the cover of famous magazines like Time, People, and Sports Illustrated.
>>>Shawna Gordon Bio: Shemar Moore, Soccer & Net Worth>>>
Mia Hamm: Philanthropy
Mia Hamm has her own foundation dedicated to charity works for the causes that she cares about. Named Mia Hamm's foundation, this foundation primarily works for two major causes.
Firstly it raises funds and awareness for families that need bone marrow and cord blood transplants. It also works to encourage the participation of young girls in sports.
The starting of this foundation steam from a sad event in Mia's life. Her brother Garret passed away untimely due to aplastic anemia, which is a rare blood disease.
The foundation in 2007 begun hosting a spectacular celebrity soccer game for fundraising purposes.
Besides these, she has supported numerous other charities. Some of these include Athletes for hope, Give love.,Jeff Gordon Children's Foundation, Children's hospital in LA, The Miami Project, Buoniconti Fund To Cure Paralysis, etc.
Mia is considered to be a huge role model is not only in women's soccer but all women's sports. She has taken part in projects that inspire young girls to take up sports.
She has also advocated closing the pay gap among men's and women's sports.
Mia Hamm: Books
There have been multiple books written and published about the champ. One notable one is her biography that she herself penned with the help of Aaron Heifetz.
Published in 1999, Go For The Goal: A Champion's Guide To Winning In Soccer And Life was well-received by fans with a flood of positive comments.
She also wrote a children's book called 'Winners never Quit' in 2004.
Mia Hamm: Career Summary
Mia Hamm started playing soccer at a fairly young age. By the time she was in high school, she had already made a name for herself. While in college, she won the NCAA women's championships for four seasons.
While still in college, she played in the 1991 FIFA women's world cup. Likewise, her second world cup was the 1995 Sweden world cup. She also won Olympic gold twice with her US team in 1996 and 2004.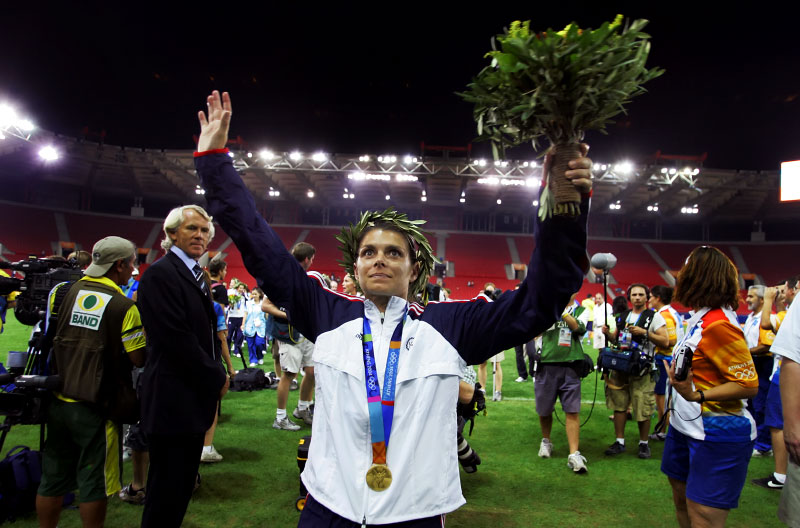 When she retired at the age of 32, she had a record of 158 international goals. She was inducted into the world football hall of hame in 2013, being the first woman to achieve that.
>>>Carli Lloyd Bio: Early Life, Career, Relationship & Net Worth>>>
Mia Hamm: Social Media Presence
Facebook: 273k followers
Twitter: 207.9k followers
Quotes By Mia Hamm
"My coach said I ran like a girl; I said if he could run a little faster, he could too."
"Celebrate what you have accomplished, but raise the bar a little higher each time you succeed."
"Failure happens all the time. It happens every day in practice. What makes you better is how you react to it."
Mia Hamm: Three Interesting Facts
Mia Hamm was born club foot and had to wear special shoes to correct them.
She has a record of youngest woman selected to the national soccer team. When she achieved that feat, she was only 15 years old. She further advanced her image when she won the women's world cup in 1991, becoming the youngest player to do so.
Mia is considered one of the most prominent role models in sports, especially women's sports. The Women's sports foundation named her sportswomen of the year two times. Nike has named the largest building on its corporate campus after Hamm.