Michael Chandler and his wife, Brie Willett Chandler, went from email exchanges to dates & now lead a happy family of four. The UFC fighter & his doctor spouse married in 2014 & are parents to two adopted sons.
While his professional life revolves around intense competition, he maintains a tender and affectionate bond with his family.
In this article, we will delve into the life of his wife, Brie Willet, and their children.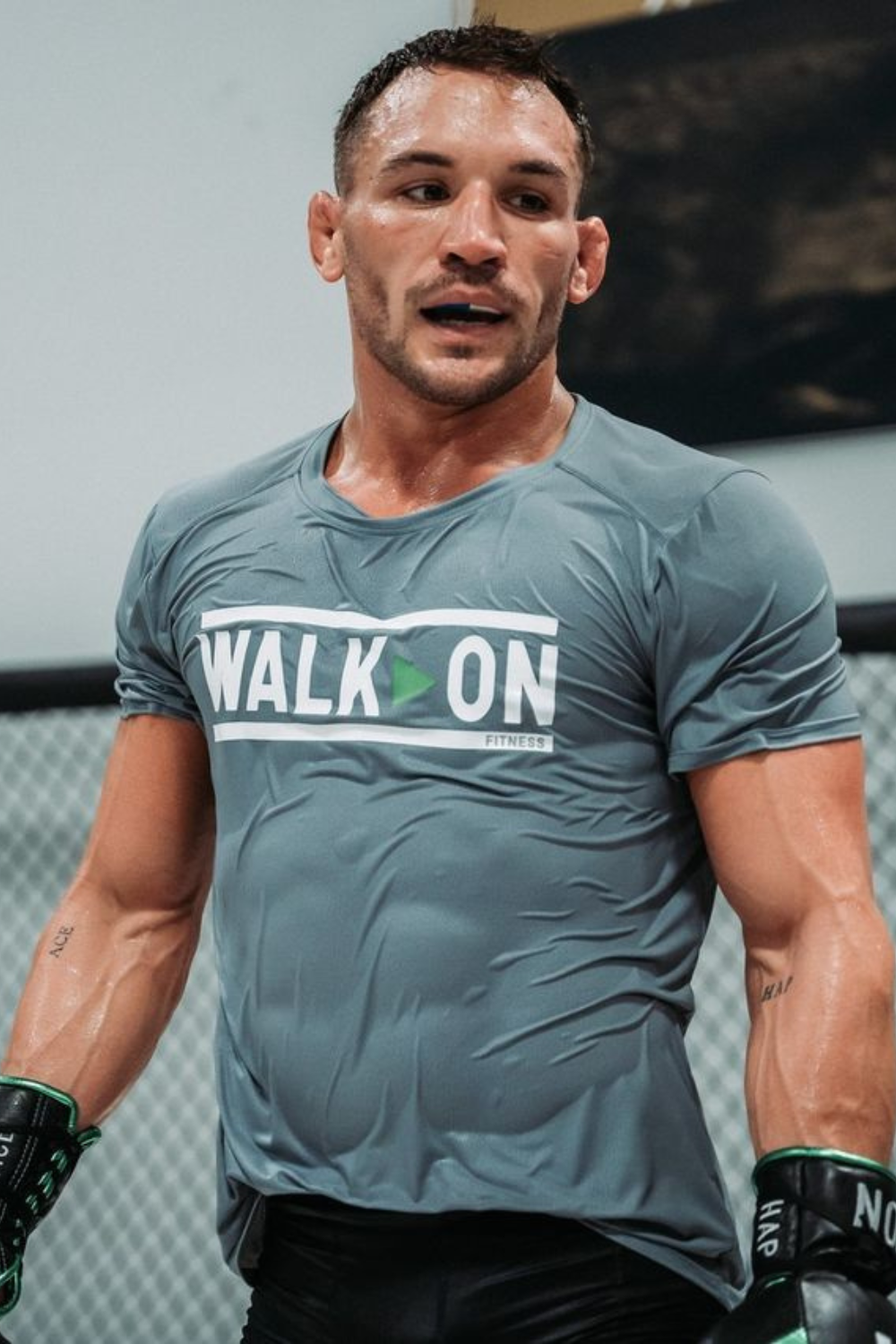 Michael Chandler, a highly renowned American MMA fighter, competes in the Lightweight division of the Ultimate Fighting Championship (UFC).
Since beginning his professional career in 2009, Chandler has made a name for himself in mixed martial arts. He gained recognition by participating in Bellator MMA, where he fought from 2010 to 2020.
During his time in Bellator, he achieved the remarkable feat of becoming a three-time Bellator Lightweight Champion.
Chandler got his UFC debut at UFC 257 facing Dan Hooker, which he won via TKO.
Subsequently, he went head-on with Charles Oliveira for the vacant UFC Lightweight Championship in UFC 262 but lost.
Moreover, in 2022, for his KO kick against Tony Ferguson in the UFC 274, he won not only Performance of the Night but also the Knockout of the Year.
Outside of his fighting career, Chandler is the proud owner of Training Camp, a fitness and MMA gym in Nashville.
Michael Chandler Wife: Brie Willet Is A Doctor
Michael Chandler is happily married to Brie Willett, who is a big MMA fan & the greatest backup of the UFC fighter.
On the 7th anniversary of their relationship, on January 24, 2020, Chandler took to Instagram to open up about how they began dating.
The MMA fighter and his future wife used to exchange mail for two years & had a hard time pursuing Brie to go on a date. Finally, she agreed to meet & went on a date on January 24, 2013.
After a year of their relationship, the couple got engaged in March 2014 & married in September of that year.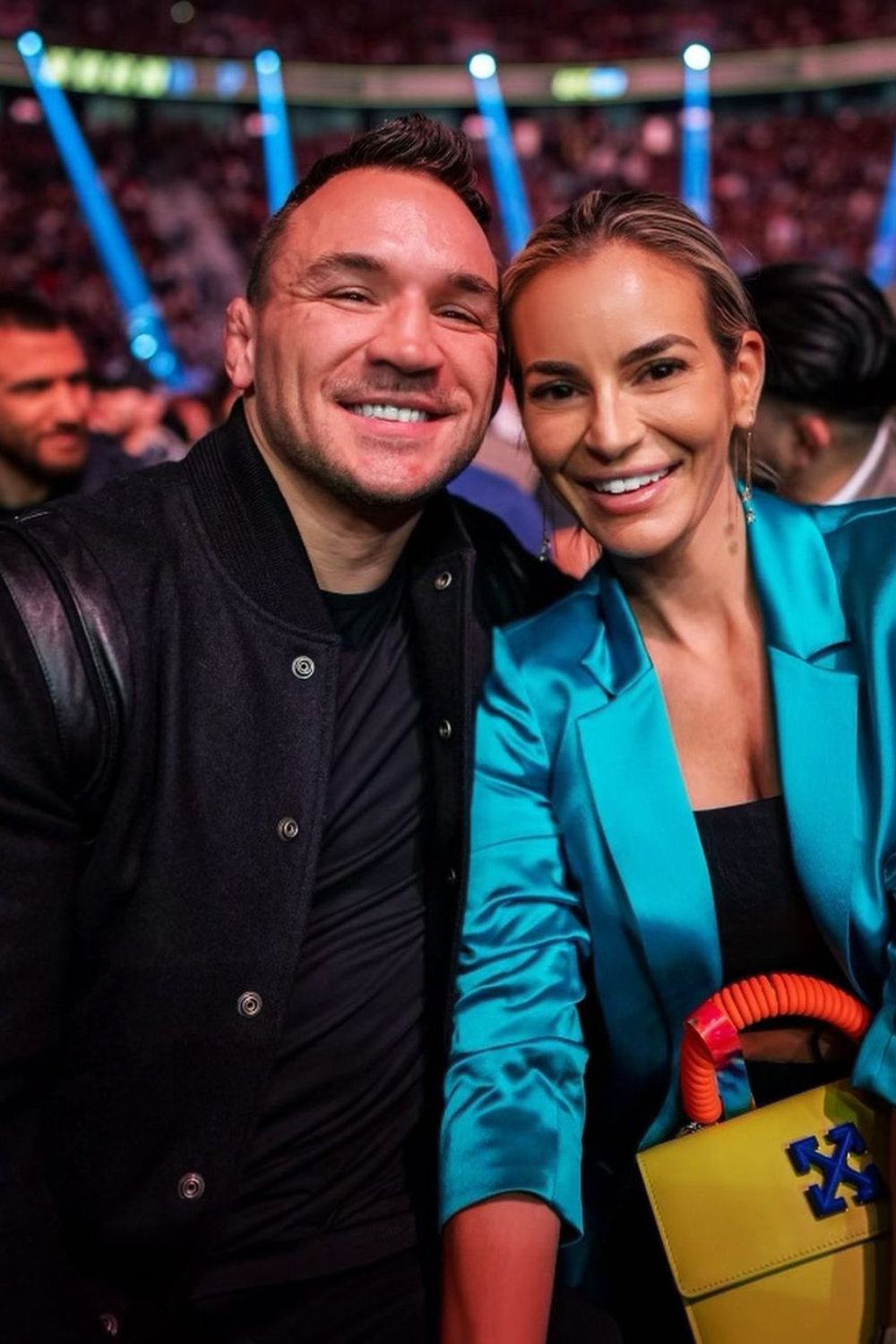 Brie Willett, originally from Columbia, Missouri, pursued her education in aesthetic medicine. She obtained a degree in biology and psychology from Taylor University in Indiana.
She then followed a master's in Physician Assistant Studies at Southern Illinois University in Carbondale.
Brie is a doctor specializing in corrective and beautification surgeries at OVME Aesthetics in Nashville. Previously, she worked at the Executive Medical Spa in San Marco, California.
The couple now resides in Nashville, Tennessee, where they successfully navigate the demands of their careers, parenthood, and the management of their gym, TRAINING CAMP.
Brie frequently attends her husband's fights and is often seen at ringside, embracing the victorious star with pride and support.
Parents Of Two Adopted Children
On Instagram, Michael shared that his wife had always desired to adopt, even since her teenage years.
Their journey as adoptive parents began in 2017 when they welcomed their first child Hap Chandler into their loving family.
The joy of parenthood expanded further when they adopted their second child, Ace Chandler, in April 2022.
During a post-fight press conference, Chandler expressed his gratitude towards his wife, mentioning that she primarily took on parental responsibilities while he was away competing.
On his Instagram, Michael Chandler shows his appreciation for his wife & often posts about her son & their kids.