The former American professional boxer Micky Ward has a brother named Dicky Eklund, who also had a career as a professional boxer.
The biopic, "The Fighter," released in 2010, is based on these two brothers as they experience setbacks and triumphs on their path to becoming boxing champions.
In the film, Micky Ward is portrayed by Mark Wahlberg, and Dicky Eklund is portrayed by Christian Bale.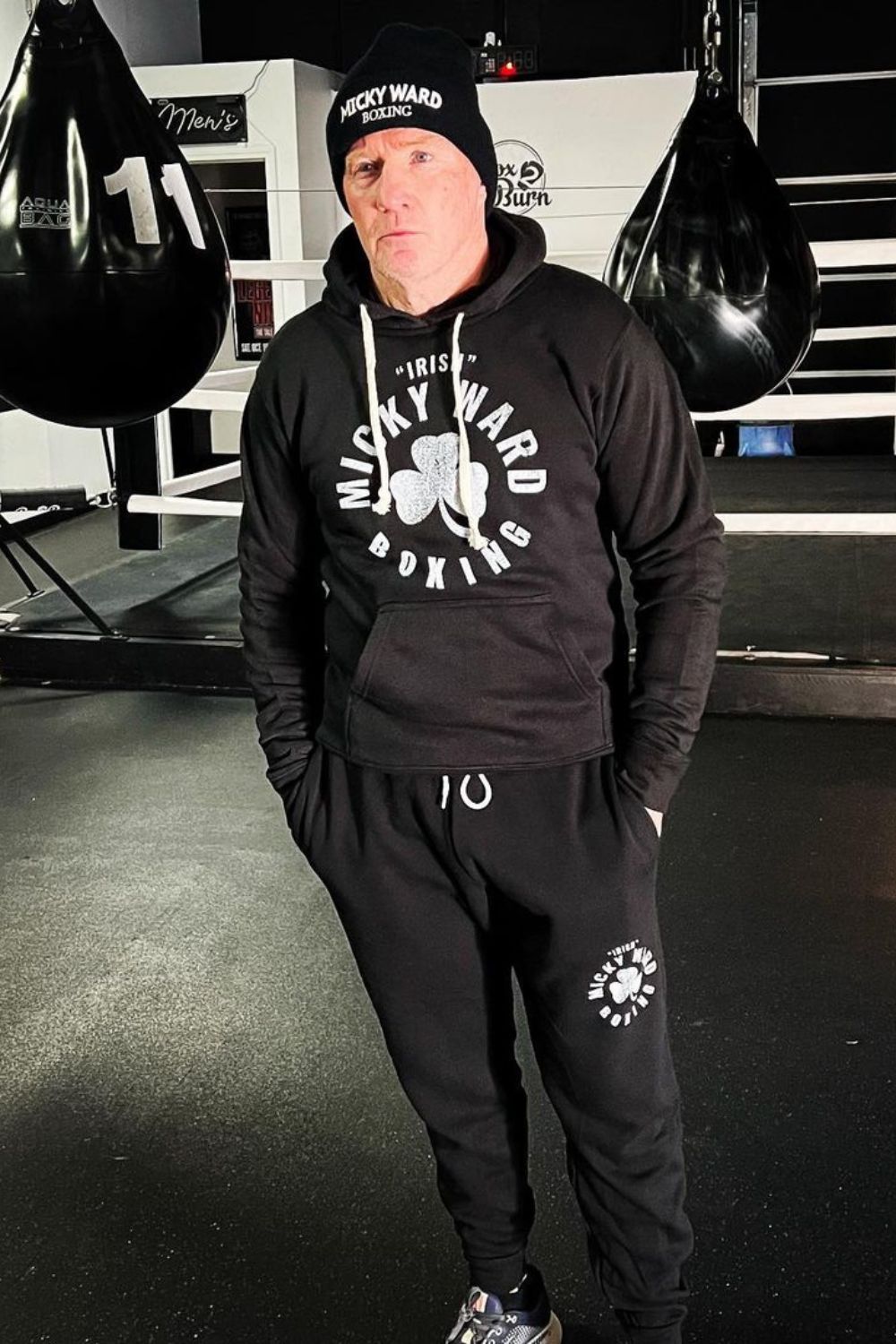 George Michael Ward Jr, famous as "Irish" Micky Ward, was a renowned boxer who competed from 1985 to 2003.
The former boxer competed for the IBF light welterweight title once in 1997 and held the WBU light welterweight title in 2000.
Micky gained significant recognition for his memorable trilogy of fights against Arturo Gatti, with two of those bouts being honored with Fight of the Year awards by The Ring magazine.
He competed in 51 fights throughout his boxing career, winning 38, with an impressive 27 wins achieved by knockout.
Micky Ward Brother Dicky Eklund: Age Gap & Family Tree
Dicky Eklund, known by his nickname "The Pride of Lowell," was born on May 3, 1957, and is seven years older than his half-brother Micky Ward.
The elder brother, Dicky had an active boxing career from 1975 to 1988 and was the two-time USA New England welterweight champion between 1979 and 1983.
His professional record stands at 19 wins, with four by knockout and ten losses.
As they had different fathers, both Micky Ward and his brother Dicky Eklund grew up under the care of their mother.
Dicky faced early challenges with substance abuse but eventually sought rehabilitation.
Today, the two brothers jointly operate a gym where they train aspiring boxers in New England.
They also travel across the United States, delivering motivational speeches to college students.
While Dicky is the most notable sibling, they also have seven sisters featured in the movie.
Family Tree
Micky Ward tied the knot with Charlene Fleming in 1999 and has been with her ever since.
Charlene is Micky's second spouse, while his first wife has chosen to stay out of the public eye.
Charlene Ward completed her education at Douglas County High School (DCHS or DC) in Castle Rock, Colorado.
She initially pursued athletics at the University of Rhode Island but eventually discontinued her college studies.
Following this, she worked as a bartender and part-time waitress, where she crossed paths with Micky and embarked on a romantic relationship.
Soon after, the couple tied the knot, and Charlene frequently accompanied her husband to boxing matches, supporting her husband.
Talking about the boxer's children, he has a daughter named Kasie Ward, who was born on June 20, 1989, in Lowell, Massachusetts.
After Micky divorced Kasie's mother, the boxer's daughter decided to reside with her father.