Renowned boxing coach Mike Stafford, celebrated for his transformative influence over the past decade with talents like Adrien Broner, Robert Easter Jr., and Rau'shee Warren, has left us.
In an era where many coaches basked in the limelight, Stafford was an enigmatic presence who diligently toiled behind the scenes, nurturing fighters.
Even with the dazzling persona of Adrien Broner, Stafford remained steadfastly humble, never seeking the spotlight.
Stafford's legacy lies in his ability to mold fighters from the very roots of their career, a testament to his commitment to the sport 'from the ground up.'
Mike Stafford Boxing Death & Obituary
Over the past decade, Mike Stafford had emerged as one of the standout coaches in the boxing world, sharing the stage with dynamic newcomers like Virgil Hunter, Barry Hunter, and Kevin Cunningham.
Together, they symbolized the vanguard of a new era in boxing, each having dedicated their lifetimes to the sport and rising to prominence simultaneously.
Virgil Hunter, in particular, would often use his public platform to both extol Stafford's prowess and admonish the media for not giving him the recognition he deserved.
Hunter pointed out that Stafford had honed Rau'shee Warren into a three-time U.S. Olympian and had meticulously crafted several world champions from the ground up, including Adrien Broner and Robert Easter Jr.
However, Mike Stafford's legacy as a boxing coach transcended his championship successes; it was rooted in his unwavering commitment to his community and the sport itself.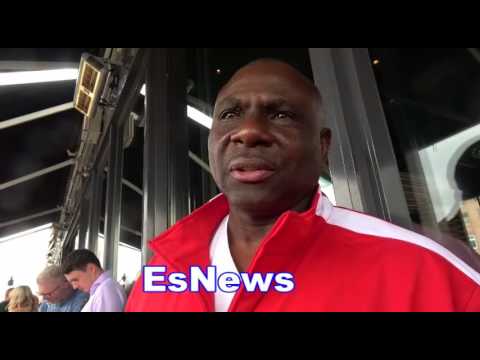 Stafford's gym became a sanctuary, diverting countless young people from the perils of the streets. He took immense pride in mentoring fighters who exhibited dedication and trained relentlessly.
His journey began when he introduced his son, Mike Stafford Jr., to the gym, saving him from the temptations of street fighting.
Over the ensuing decades, Stafford recognized shades of his own son in the troubled youth who walked through his gym doors.
He became a refuge for those seeking self-defense skills, discipline, and a secure after-school haven.
Mike Stafford's contributions to professional boxing, while significant, were dwarfed by the impact he had on the city of Cincinnati, where he provided countless young people with a brighter path in life.
Coach Mike Stafford
Mike Stafford was born on August 7, 1956 in Cincinnati, Ohio. He had been a boxing trainer since the early 90s. In 2003 and 2005, he was the U.S. National Coach of the Year.
Modesty defined Stafford; he rarely spoke of himself, allowing his work within the gym to speak volumes.
His legacy still reverberates in modern boxing through fighters like Duke Ragan, an Olympic silver medalist from the 2020 Olympics who is now signed with Top Rank Inc., and Evan Holyfield, the son of the legendary Evander Holyfield.
Evan was among the last fighters to experience Stafford's personalized coaching.
Life, as we know, is both fleeting and challenging, and farewells are never easy.
However, the consolation in Mike Stafford's passing lies in his indelible impact on the young souls in his community and his transformation of Cincinnati boxing, rekindling its spirit after the legendary Ezzard Charles had left his mark.
Mike Stafford's legacy will forever be etched in the hearts and minds of those he touched inside and outside the boxing ring.
Mike Stafford Boxing Obituary
Former Jr. lightweight champion from Coram and 2016 All Marine Boxing Hall of Fame inductee Jamel Herring shared about Mike Stafford's death on his Twitter handle.
Saying goodbye to Mike Stafford, a great trainer and an even greater man. His influence reached far beyond the boxing ring. Grateful for all he taught me. Fly high, Mike, and watch over us. We'll miss you dearly. 🥊❤️🙏🏾🕊️👑 #MikeStafford #RestInPeace pic.twitter.com/uwdha0updp

— Jamel Herring (@JamelHerring) September 6, 2023