Mike Tomlin Family: An American football coach who is the head coach for the Pittsburgh Steelers of the National Football League (NFL), Mike Tomlin, was born on March 15, 1972, to his parents, Ed Tomlin and Julia.
Tomlin had limited contact with his biological father during his upbringing and was primarily raised by his mother, Julia, and stepfather, Leslie Copeland.
Julia and Leslie Copeland got married when Tomlin was just six years old, and they played a significant role in his upbringing.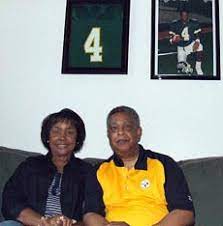 Mike Tomlin embarked on his coaching career in 1995 when he assumed the role of wide receiver coach at Virginia Military Institute under the leadership of head coach Bill Stewart.
The following year, in 1996, Tomlin served as a graduate assistant at the University of Memphis, focusing on coaching defensive backs and special teams.
Afterward, he had a brief tenure as part of the coaching staff at the University of Tennessee at Martin before joining Arkansas State University in 1997 as the coach for their defensive backs.
Tomlin remained with Arkansas State for two seasons before accepting the defensive backs coach position at the University of Cincinnati.
Mike Tomlin Family
Biological Father Ed Tomlin
Mike Tomlin's family has a history of athletic excellence, with his father, Ed Tomlin, being a notable athlete in his own right.
Ed Tomlin displayed his football talent while playing at the collegiate level for Hampton Institute.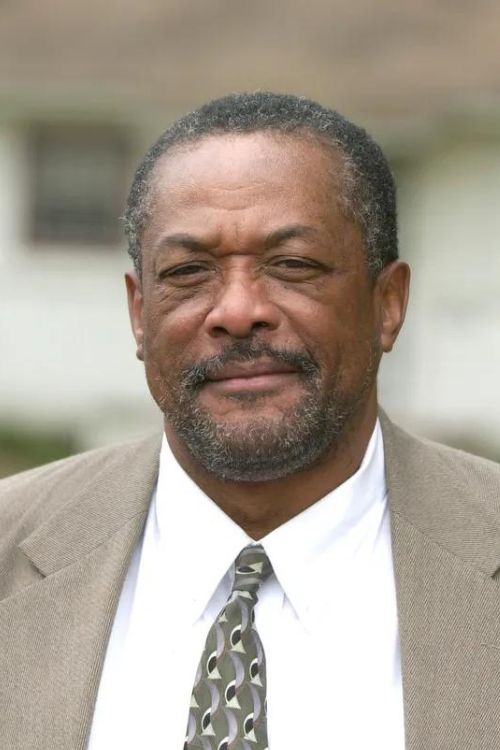 Tragically, Ed Tomlin passed away in January 2012 due to a heart attack in Ocala, Florida.
Despite his father's untimely passing, Mike Tomlin continues to carry on the family's legacy of athletic achievement through his successful career in the NFL.
Siblings
Mike Tomlin has two siblings: a younger sister and an older brother.
Mike Tomlin's brother, Eddie Tomlin, is three and a half years older than him. Eddie is a marketing and business development professional.
Edward Tomlin graduated from the University of Maryland at College Park and studied Bachelor of Science in behavioral science and Sociology.
The older brother also has a license as a real estate professional in Maryland. According to his LinkedIn, Eddie has lots of experience.
He is currently working in marketing and business development at Mpire Technical Group. Also, this professional is the Executive VP of Marketing and Business Development at Ultimaxx Health.
Mike Tomlin Family | Wife & Kids
Mike Tomlin has been happily married to his longtime girlfriend, Kiya Tomlin, since 1996. Their love story began during their time as students at the College of William and Mary.
While both were at the same college, Kiya was not only pursuing her pre-med studies but also excelling as a gymnast.
However, during Tomlin's tenure at the University of Cincinnati, Kiya followed her passion for fashion and became a seamstress.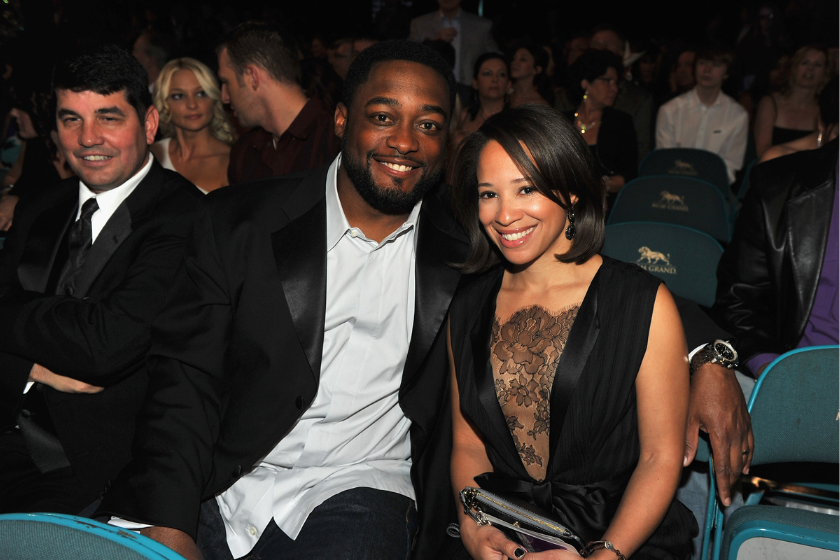 She then joined the College of Fashion Design within the College of Design, Art, and Architectural Planning at the university.
Kiya has since established her own fashion business, Uptown Sweats, where she personally designs clothing.
The couple is also proud parents of three children: Michael Dean (also known as Dino Tomlin), born in 2000, who is pursuing a football career; Mason Tomlin (also known as Mayce), born in 2002, who is also actively involved in football; and Harlyn Quinn Tomlin (nicknamed Harley), born in 2006, who has a strong passion for gymnastics.
Mike Tomlin Family | Growing Up In a Three-Bedroom House
Humble beginnings marked Mike Tomlin's early life. He spent the first six years of his life in a three-bedroom house with seven family members.
After his parents' separation when he was about ten months old, Tomlin's relationship with his biological father was limited, and he largely didn't have a connection with him.
Following the split, Tomlin and his older brother and younger sister moved into a three-bedroom house with his maternal grandparents.
In this crowded living arrangement, he shared a room with his high school-age uncle, while his mother and sister occupied another bedroom, and his grandparents had the third.
For Tomlin, the concept of a traditional nuclear family was something he only encountered through television shows like the "Brady Bunch."
Maternal Grandfather Edward Pettaway
His maternal grandfather, Edward Pettaway, played a significant role in his life and served as one of three men who taught him how to be a father.
Edward Pettaway, whom Tomlin described as "a bad dude," worked in a shipyard in Newport News, Virginia, and supplemented his income as a fisherman.
He and his friends selflessly donated one day's catch of fish each week to help those in need at their church.
While Pettaway may not have expressed his love explicitly, Tomlin felt it and cherished the lessons he learned from him.
The second influential figure in Tomlin's life was "Poo" Johnson, who introduced him to the local boys club, monitored his school performance, and remained a close friend.
Step-Father Leslie Copeland
Lastly, Tomlin credited his stepfather, Leslie Copeland, as the third person who shaped his understanding of being a father.
Copeland's love for Tomlin's mother and his dedication to leading their household left a lasting impression on Tomlin.
Copeland's willingness to work night shifts to spend more time with his family was a valuable example for Tomlin, who prioritizes family time, even as an NFL head coach.