In the sports world, there are beloved players whom everyone adores, and then there are a few whom people love to hate. Welcome; today, in this article, we are looking at some of the most hated basketball players.
You might be surprised, but the most loved and idolized players are also some of the most hated ones. While their fans passionately love them, their haters also have many reasons to hate them.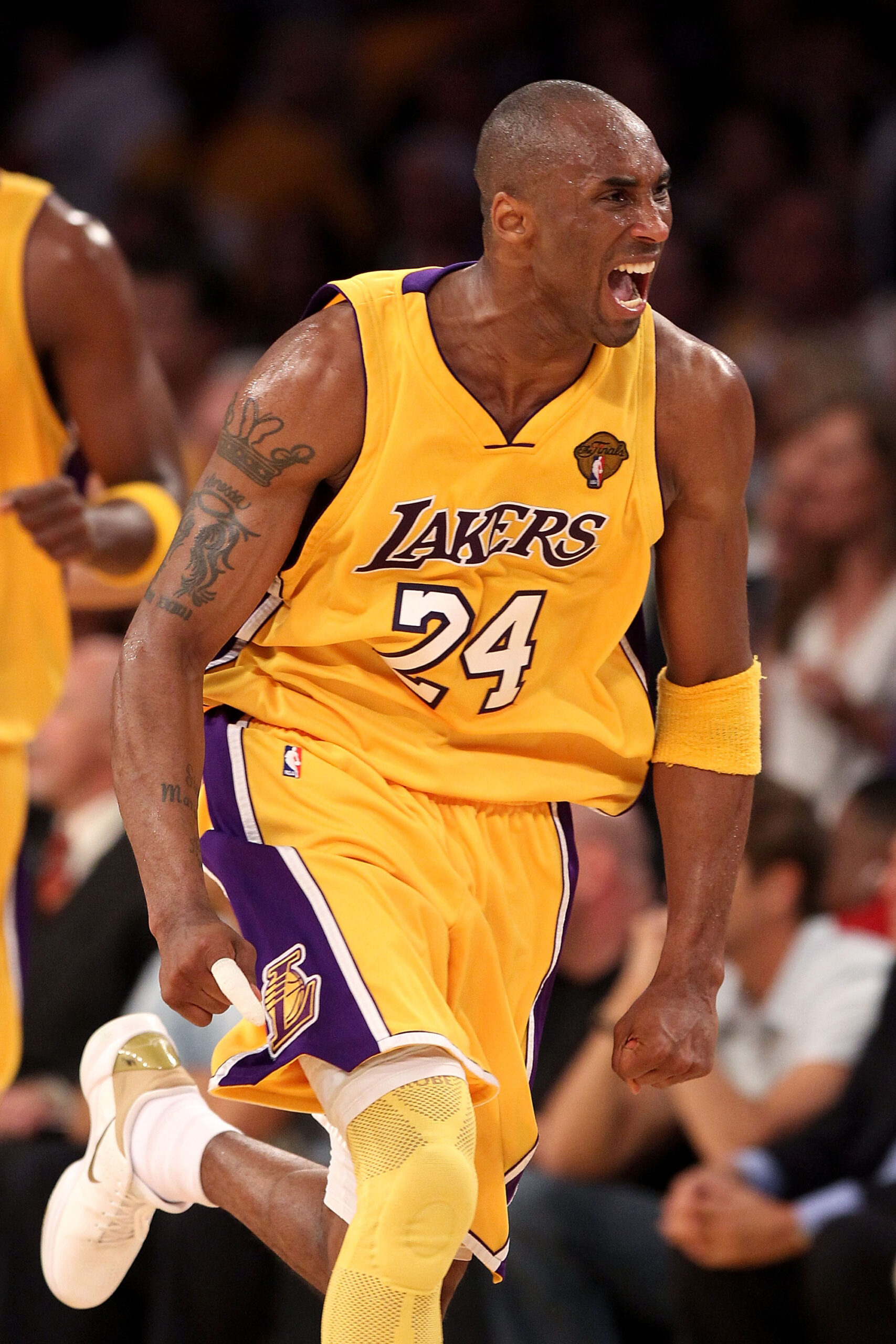 Some may find the players arrogant, some may despise their personalities, and some use dirty tricks on the court. But luckily, sometimes, hate is the most excellent source of motivation for the players.
Although we are presenting the 12 most hated basketball players, it is in no way an expression of our personal opinions. We are merely presenting them based on the fans' consensus beliefs.
So now let us explore these basketball players who are most hated!
Quick Overview
Here is a preview of our most hated basketball players' ranking.
12 Most Hated Basketball Players
Our source of reference for the article is THE popular internet site BleacherReport.
12. Patrick Beverley
Number 12 on our list of the most hated basketball players is 34 year-old Patrick Beverley. He is a basketball player for the NBA franchise, Los Angeles Lakers.
In 2008, Beverley first played for the Ukrainian professional basketball team, Dnipro. Similarly, he played for the Greek professional basketball club Olympiacos before his NBA debut with the Houston Rockets in 2013.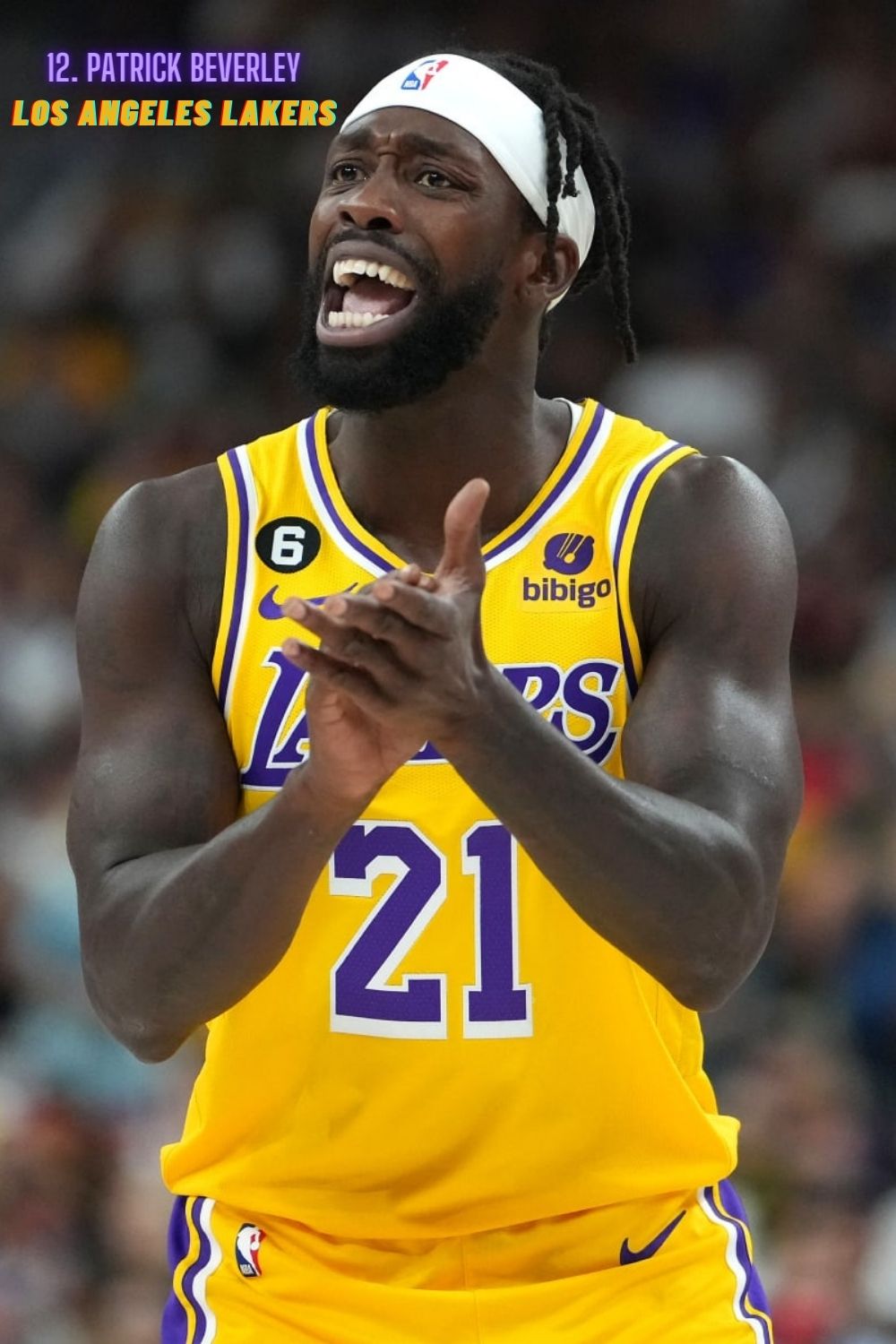 Since his NBA debut, Beverley has been part of the Los Angeles Clippers and Minnesota Timberwolves.
One of the reasons why he is so hated could be his intense playing style. The opponent players have often criticized Beverly for being on their faces. He has been in several publicized on-court incidents.
11. Draymond Green
On number 11, we have the 33 year-old professional basketball player Draymond Green. The four times NBA champion is currently signed with the NBA team Golden State Warriors.
Green attended Michigan State, where he played college basketball. The Warriors drafted him as the 35th overall pick in the 2012 NBA Draft.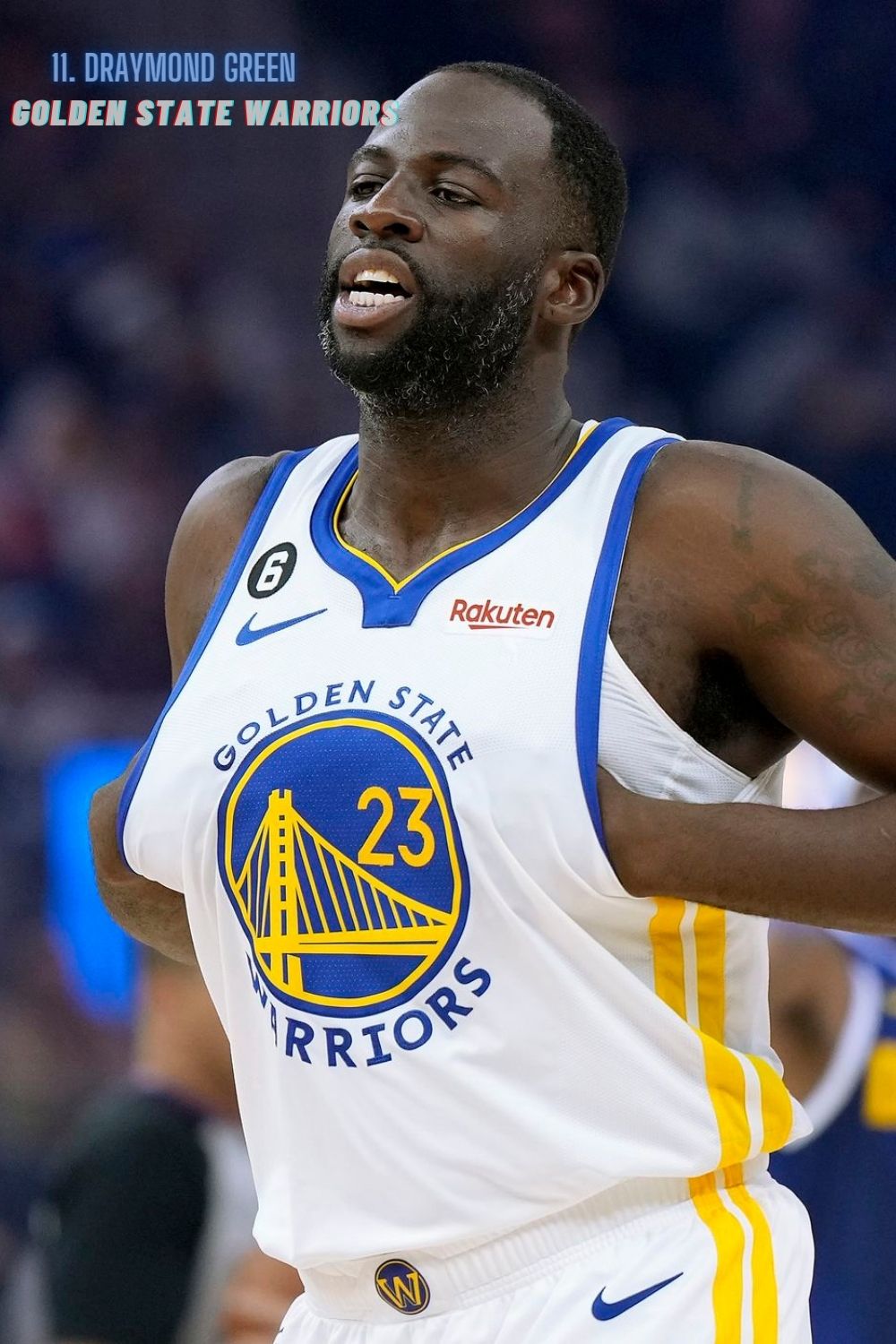 In addition to playing for the NBA, Green was part of the Olympic U.S. men's basketball team in 2016 and 2020. So then, why is he among the most hated players?
Green is an emotional player and is criticized for his highly physical play.
Consequently, he has been in multiple high-profile incidents during playoffs. Similarly, he is infamous for playing dirty and frequently performing technical fouls.
Also, Read About the 12 Best NBA Shooters
10. Rasheed Wallace
Rasheed Wallace is a former basketball player and our tenth-most-hated basketball player.
The 48 year-old started his professional career playing for the Washington Bullets in 1995.
Wallace forwent his remaining college year to enter the 1995 NBA Draft and was selected by the Bullets.
From 1995 to 2013, Wallace was signed by other NBA teams; Portland Trail Blazers, Atlanta Hawks, Detroit Pistons, Boston Celtics, and New York Knicks.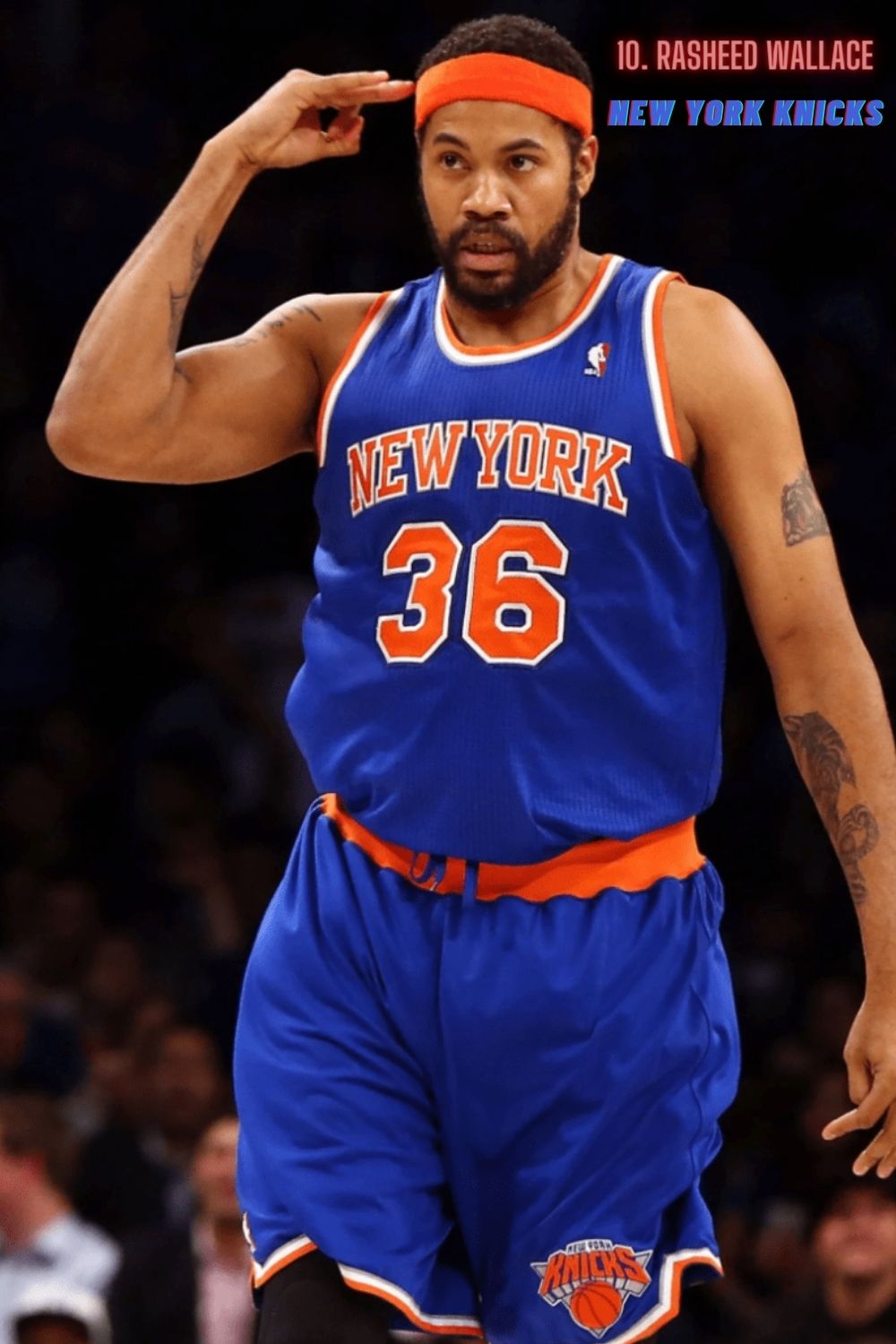 Often in the court, Wallace was known for his intense style of playing. He was very expressive and frequently confronted opponent players and officials.
Similarly, he was also often involved in technical fouls and ejections. Furthermore, Wallace holds the league record for the most technical fouls and ejections in a season.
9. Grayson Allen
The 27 year-old Grayson Allen is a professional basketball player for the NBA team, Milwaukee Bucks. The Utah Jazz selected him as the 21st overall in the 2018 NBA Draft.
Allen made his NBA and professional debut with the Jazz. Before that, he attended Duke for college and was a star player.
Although he has been called one of Duke's best players, he is among the most hated basketball players.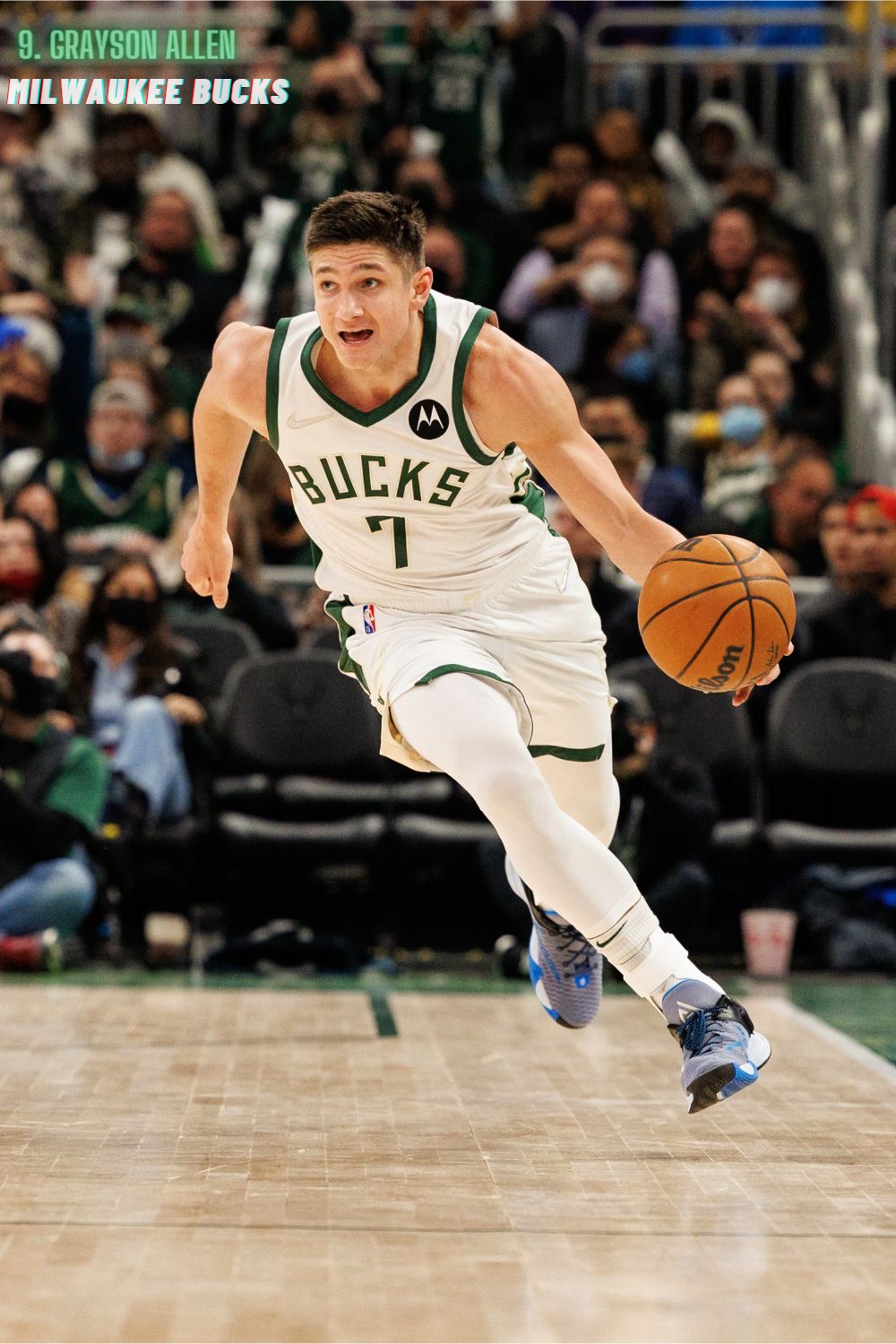 In 2015, Allen helped Duke win the national championship. Several tripping incidents during the game, however, tainted his wins.
His reputation has not been better since entering NBA, either.
Allen is considered to be one of the league's dirty players. He is often known for pulling dirty tricks like tripping and fouling the opponent players.
Also, Read About the 10 Best Players in the NBA Right Now
8. Bill Laimbeer
Next on our list of the 12 most hated basketball players we have former professional basketball player Bill Laimbeer. He was infamous for his violent and rough playing style and was part of Detroit Pistons' "Bad Boys."
Cleveland Cavaliers drafted him in the 1979 NBA Draft. The Cavaliers later traded him to the Pistons.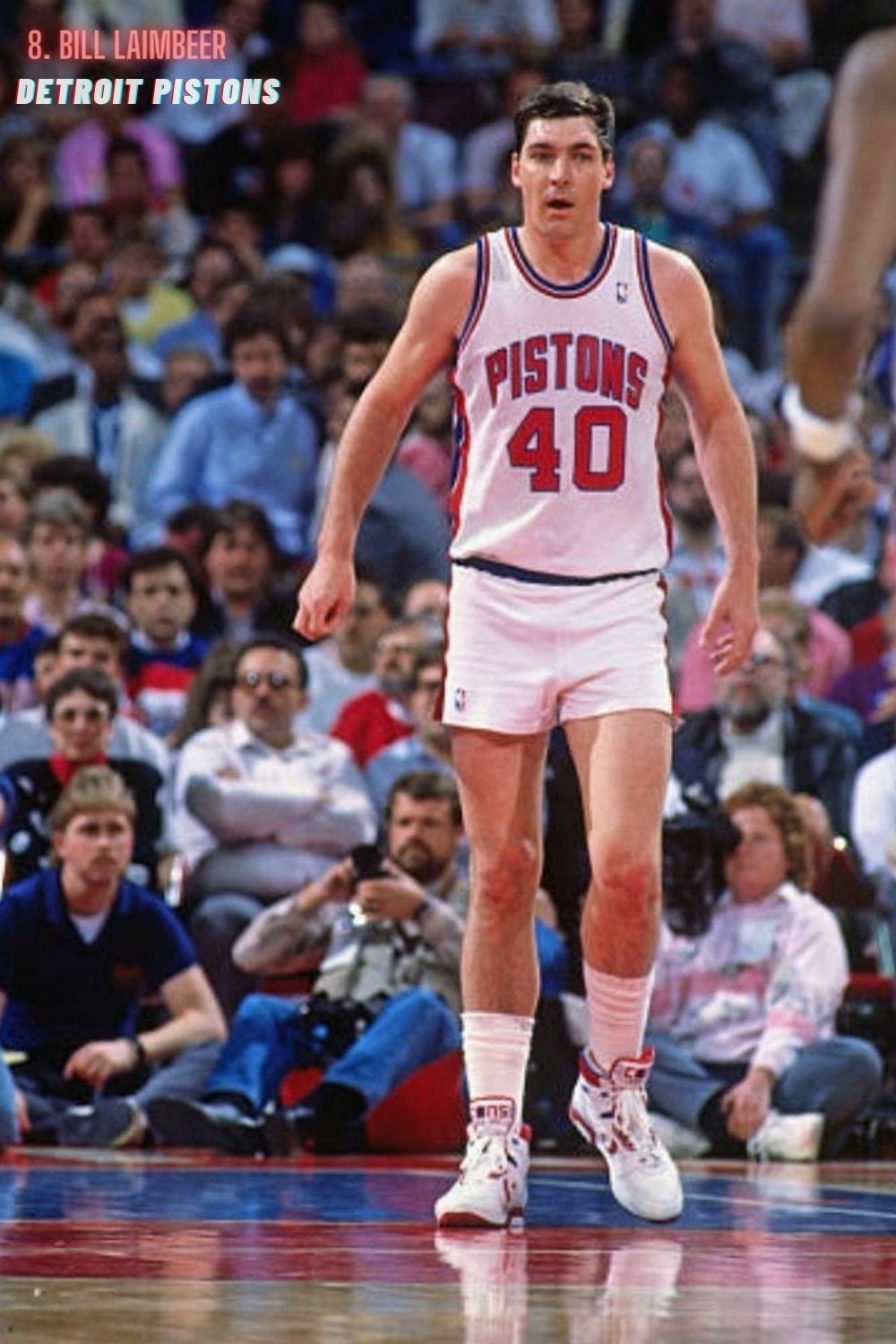 It was with the Pistons that Laimbeer became infamous for his notorious playing style.
He was often involved in physical and foul gameplay. Many haters considered him a thug and one of the league's original floppers.
After playing 11 seasons with the Pistons, Laimbeer retired from his professional playing career and became a coach.
7. Rick Barry
The seventh most hated basketball player is Ricky Barry. He is one of the most prolific scorers and all-rounder basketball players but also earned a lot of hate in his professional career.
The San Francisco Warriors selected Barry as the second pick of the 1965 NBA Draft and debuted with the team.
Similarly, he also played for the Oakland Oaks, New York Nets, Golden State Warriors, and Houston Rockets.
Barry is the only basketball payer to lead the NCAA, ABA, and NBA points per game in a season. In addition, he was famous for his unorthodox underhand foul shots and was an arrogant basketball player.
Barry was impossible to get along with, even his teammates. His poor reputation and dirty tricks made him one of the most hated basketball players in the league.
6. Latrell Sprewell
Number 6 on our list of the 12 most hated basketball players is former professional basketball player Latrell Sprewell.
The 52 year-old made his NBA debut in 1992.
The Golden State Warriors drafted Sprewell 24th overall in the 1992 NBA Draft. Soon after his debut in the league, he grabbed everyone's attention and was given the nickname "Spree."
However, a talented player, Sprewell's achievement soon got marred by an event on December 1, 1997. He attacked his then-Warriors coach P.J. Carlesimo during practice.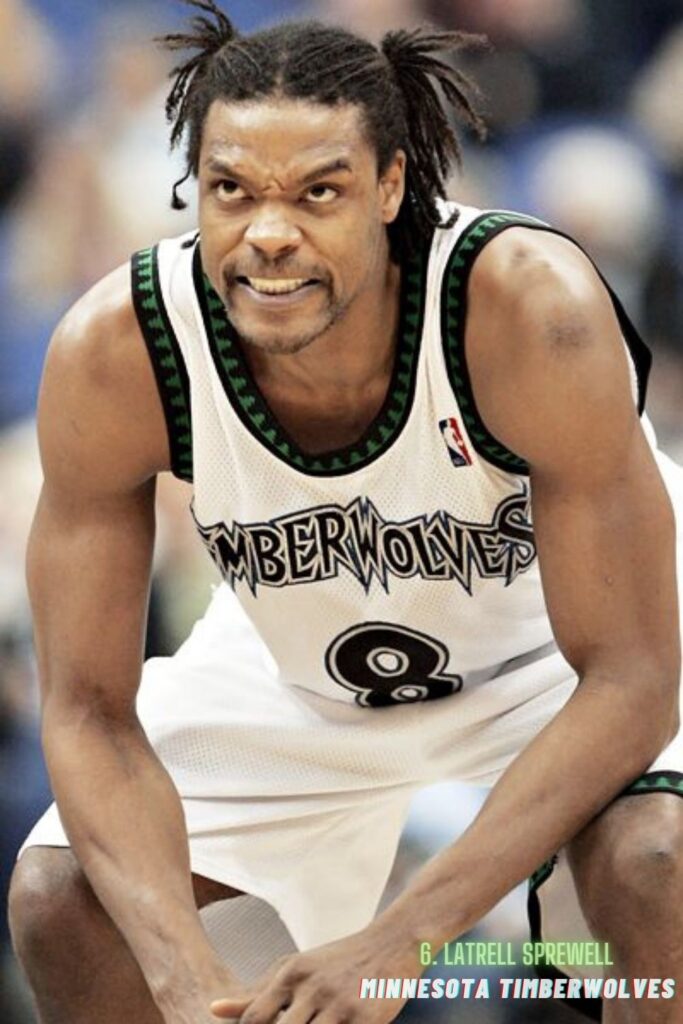 Sprewell choked and punched his coach and even threatened to kill him. Consequently, he was suspended for 68 games. It was the-then longest suspension in NBA history.
But it was not an isolated event, as he previously fought with his teammates. With his temper and attitude, Sprewell was hated by the fans and his teammates.
5. Vince Carter
Considered one of the greatest dunkers, Vince Carter's leaping ability made him a famous NBA player. However, he is also one of the most hated basketball players.
Carter entered the 1998 NBA, where the Golden State Warriors selected him as the fifth overall pick. The Warriors traded him to Toronto.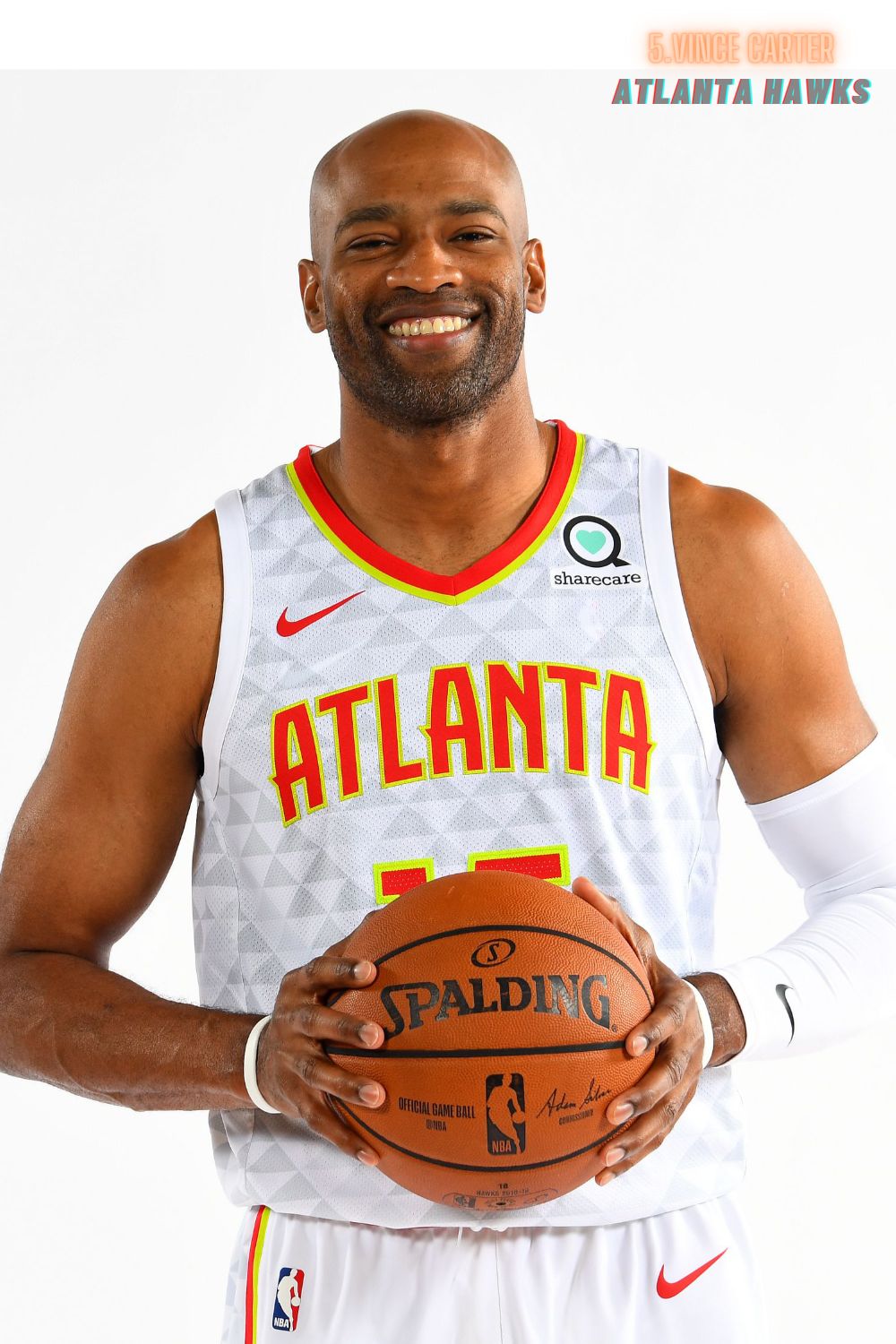 He established himself as a prolific three-point shooter, but while playing for the Raptors, Carter threw away his games. Similarly, he was accused of not playing to his full potential and demanded a trade.
During his career, Carter earned nicknames like Air Canada, but unfortunately, his attitude turned an entire country against him, and he became the most hated basketball player.
Also, Read About the 17 Youngest NBA Players
4. Isiah Thomas
On number 4 of our list of 12 most hated basketball players, we have former professional basketball player Isiah Thomas a Naismith Memorial Basketball Hall of Famer.
The Detroit Pistons selected Thomas as the second overall pick in the 1981 NBA Draft. He spent his entire NBA career playing for the Pistons and was among the "Bad Boys."
Although there was no question about Thomas's ability as a point guard, his attitude was.
The Bad Boys were already infamous for their dirty play, and his arrogant behavior made him unlikeable.
Then in the 1992 Olympic games, Thomas was left unselected.
The reason was his feud with Michael Jordan, who refused to play with Thomas. It further added a negative spotlight on him.
3. Zaza Pachulia
The third most hated basketball player is a former Georgian professional basketball player, Zaza Pachulia. Orlando Magic selected him in the second round during the 2003 NBA Draft.
Pachulia made his professional career debut in 1999. Turkish professional team, Ulkersport, recruited him at age 13. Now 39 year-old made his NBA debut with Orlando Magic.
The two times NBA champion also played for franchises like Milwaukee Bucks, Atlanta Hawks, Dallas Mavericks, Golden State Warriors, and Detroit Pistons.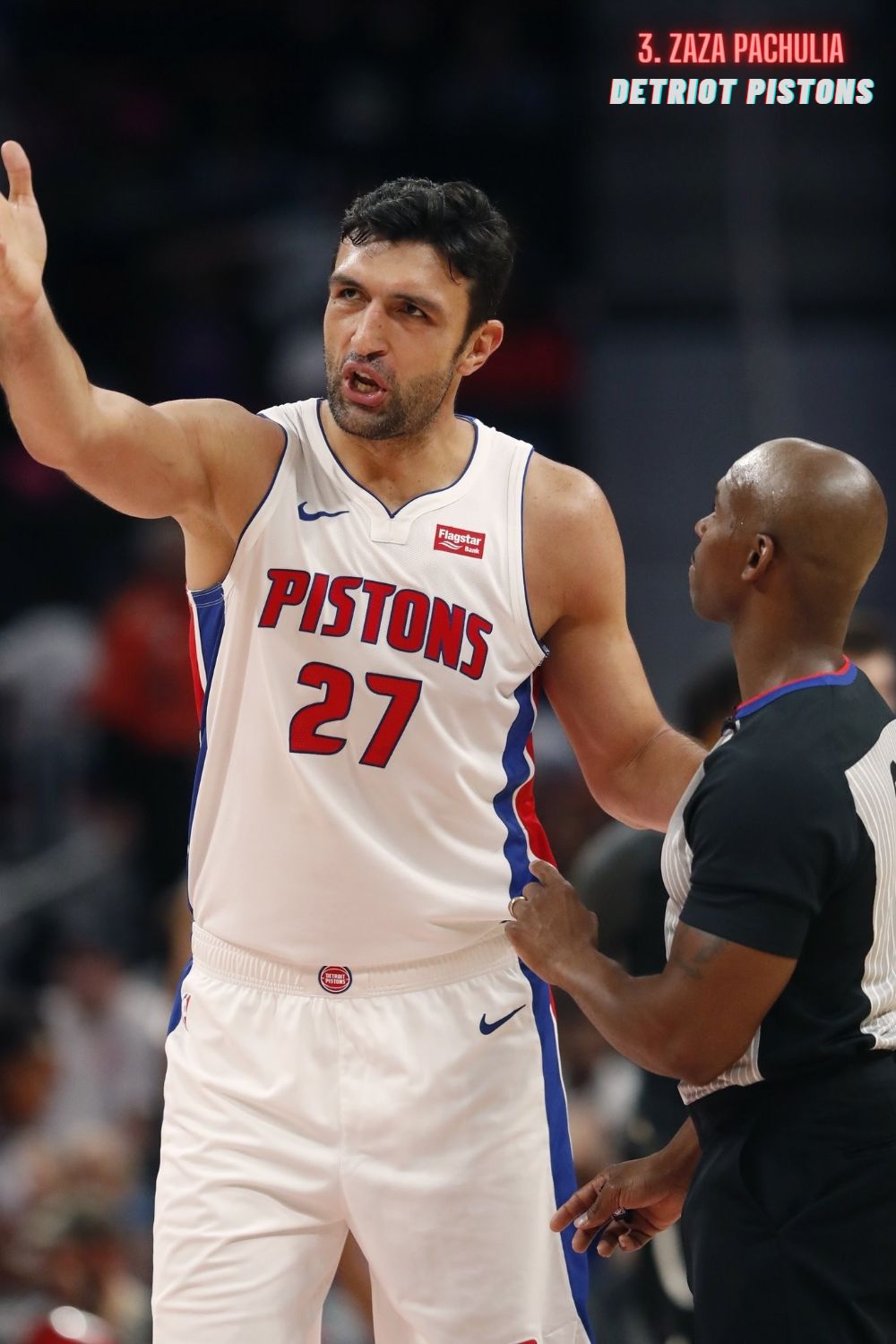 Pachulia was frequently involved in intentionally injuring his opponents during his time in the league. He was involved in numerous controversial dirty plays and had a long list.
Many fellow players, coaches, and pundits criticized him for his foul play.
2. Bruce Bowen
Number 2 on our list of the most hated basketball players is former professional basketball player Bruce Bowen.
The 51 year-old was one of the feared perimeter "lockdown" defenders to play in the NBA.
Bowen began playing professionally in 1993 with Le Harve. His debut in NBA was in 1997 with the Miami Heat.
Aside from the Heat, he also played for NBA franchises like Boston Celtics, Philadelphia 76ers, and San Antonio Spurs.
His NBA career spanned from 1997 to 2009; Bowen also gained notoriety for his dirty play.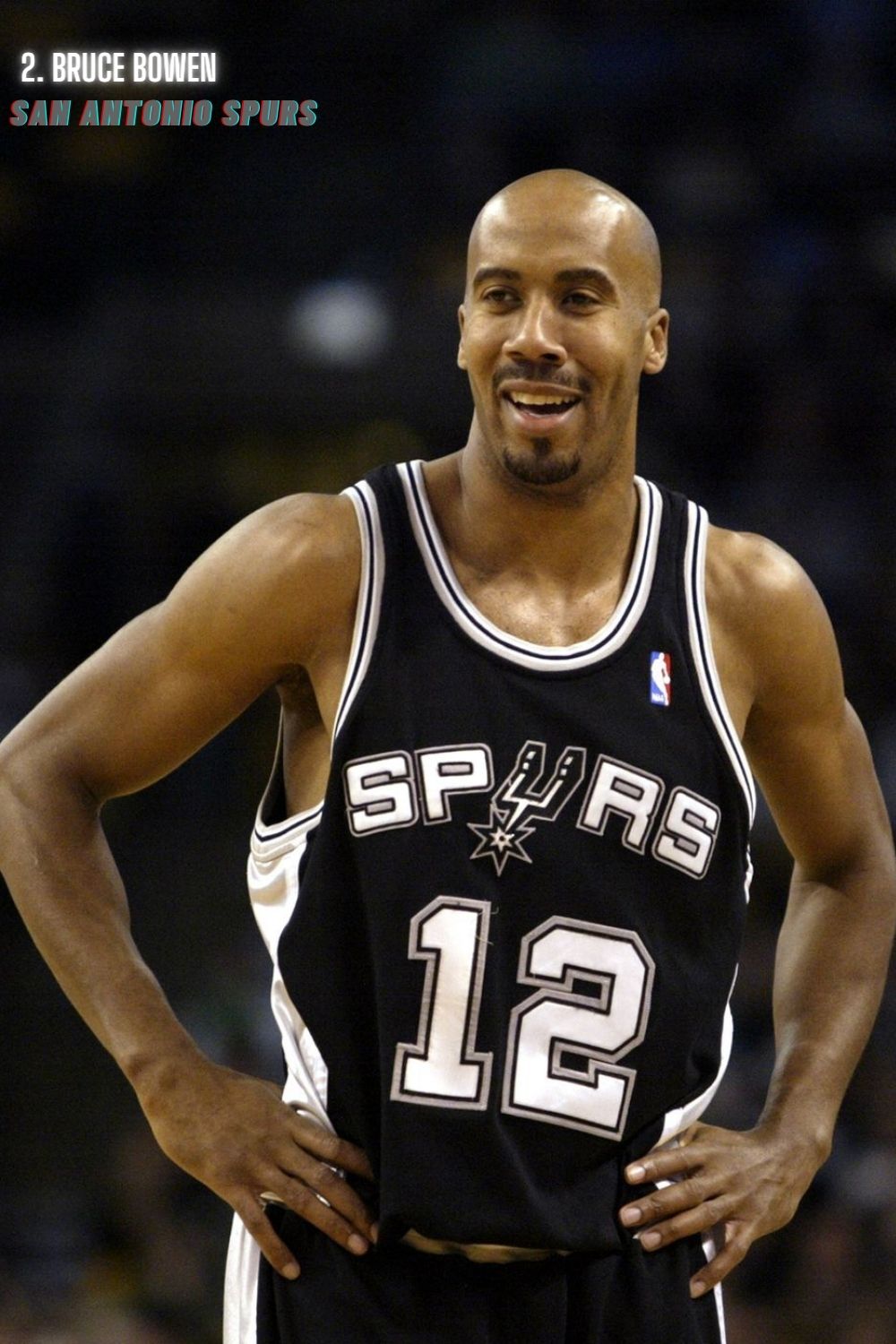 He would purposely injure his opponents in his attempt to defend. Most of the time, Bowen would run under the opponent player with the intent even to end their career.
Consequently, one of the best defenders in the league became one of the most hated players.
1. LeBron James
Believe it or not but LeBron James is one of the most beloved yet also one of the most hated players in the NBA. James currently plays for the NBA's Los Angeles Lakers.
The Cleveland Cavaliers picked James as the first overall pick in the 2003 NBA Draft. He has established himself as one of the greatest basketball players of all time, but there are a few reasons why he is the most hated basketball player.
James is one of the most hyped NBA players in history, and thus, he has been accused of being a clout chaser. He became Cavalier fans' hate target when he joined Miami Heat in 2010.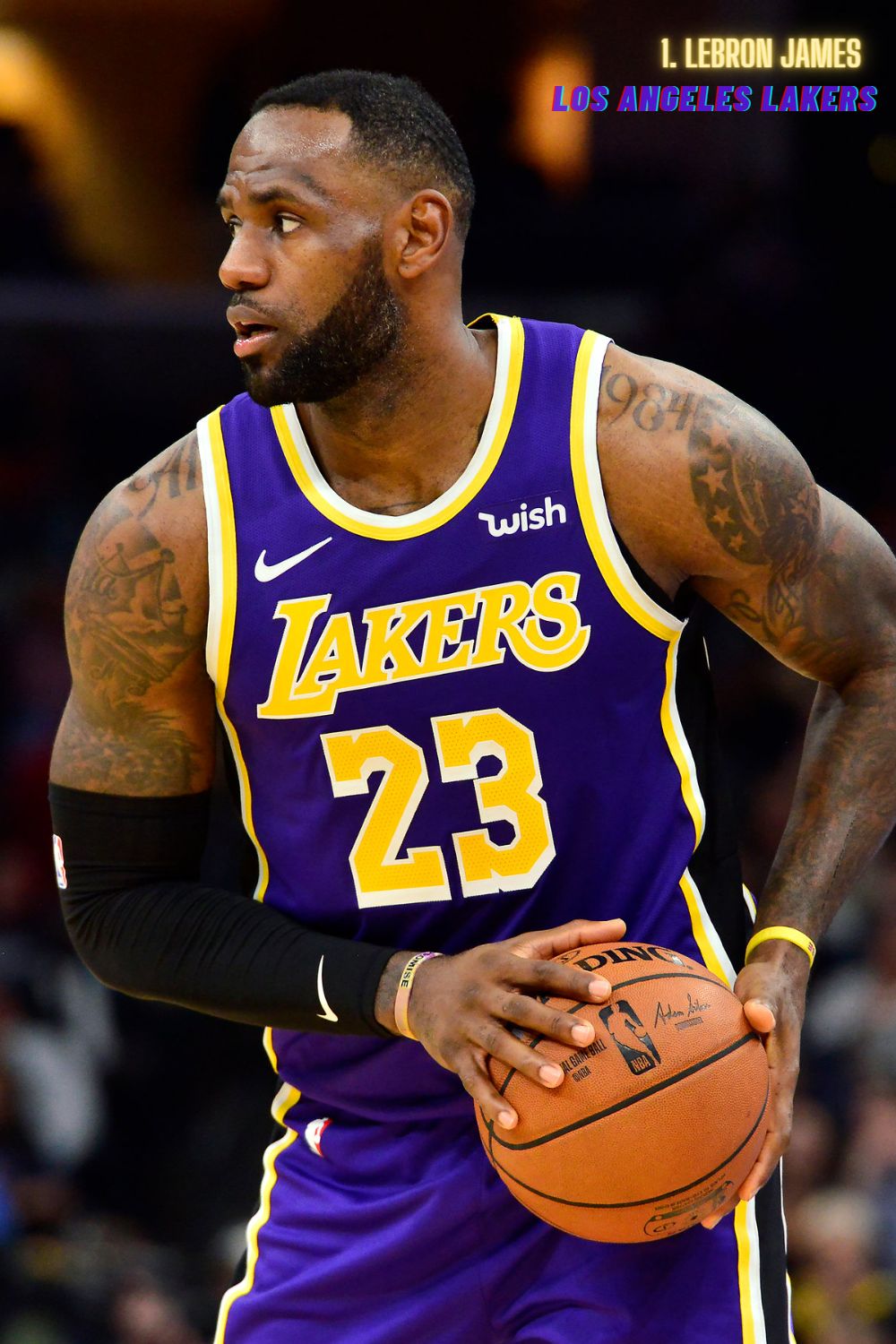 They also burned his jersey and destroyed his memorabilia in retaliation. Likewise, James has been accused of being selfish, not cooperating with his team, and having coaches removed as he likes.
James is an influential figure in the NBA. However, with love comes hate, and some people blame his every move. But James has remained on the league's top despite his haters' hostility.
Conclusion
Love them or hate them; these players are idols for some and have a fan following worldwide. However, hate can influence players' performances, and many take it positively.
Players turn this hate into their motivation to further enhance their performance. Similarly, it can also make the players more ambitious.
You Might Want To Read About the 15 Shortest NBA Players of All Time