We are all aware of how hard it is to break a top record. Imagine trying to break the most unbreakable sports records in the world.
Tiring right? Yes, so without any delay, let's begin with today's article, where we will discuss the top 15 most unbreakable sports records in the world.
Today's article consists of the records and the legendary players who engraved these records.
15 Most Unbreakable Sports Records 2023
Today's ranking is done based on data collected from the Bleacher Report. We will be ranking the records based on the difficulties to break them.
So, stick with us till the end because some of the records are soo out of this world that it will make us question if it was a human who set this record.
Rank
Player Name
Record
15
Barry Bonds
120 intentional walks in one season
14
Lance Armstrong

7 consecutive Tour

de

France victories

13
Tampa Bay Buccaneers
26 consecutive losses
12
Babe Ruth
.690 career slugging percentage
11
Jerry Rice
22,895 receiving yards
10
Night Train Lane
14 interceptions in one season
9
Bill Russell
11 championships
8
Hack Wilson
191 RBI in one season
7
Wayne Gretzky
2857 points
6
Wilt Chamberlain
50.4 points per game in one season
5
Joe DiMaggio
56 game hitting streak
4
Boston Celtics
eight consecutive championships
3
Brett Favre
305 interceptions
2
Cal Ripken Jr.
2632 consecutive games played
1
Rickey Henderson
1406 stolen bases
15. Barry Bonds
In the sport of baseball, pitching against a powerful hitter is overwhelming itself. Let alone pitch for a hitter who does 120 intentional walks in one season.
Yes, Barry Bonds is that legendary player who does 120 walks in one season. Given that most teams out there can't even average 120 walks in a season, and for Bonds to single-handedly do it. It's like saying he is the whole team itself.
Speaking of now, the league leader in intentional walks struggles to reach 30 a season. Imagine reaching 120. With such a record, Bonds can relax all he wants because no one will beat it.
14. Lance Armstrong
This is the name much spoken of in the world of professional cycling. He is a player who has achieved the most outstanding records and feats that no professional cyclists have ever achieved.
Constantly winning the Tour de France for seven consecutive seasons, Armstrong has left a rock hard, the unbreakable pillar that most probably will remain unbroken.
Winning one season is a challenge, so out of this world, imagine winning 7. This record is brilliant. We may never again see a cyclist hit three or four. Hence becoming one of the most unbreakable sports records in the world.
Follow up on 34 Lance Armstrong Quotes that will inspire you>
13. Tampa Bay Buccaneers
Well, in comparison to all the records on the list, this one is a bit embarrassing. This is especially true for the team because this one is here on the record of losses.
Yes, the Tampa Bay Buccaneers are here on the record of losing 26 consecutive games. Sad right?
Above all, the trauma of achieving loss in such a significant number would quickly demoralize the team.
This record will surely stain the team's name for years to come. It is a big blow to the team and its fans.
But let's hope the team does well in the next season.
12. Babe Ruth
When it comes to pitching against Babe Ruth, no one ever came close to 10 percent Babe's mark. With a .690 career slugging percentage, baseball players can only dream of reaching such a number.
The number that remains unbroken to this day, Babe Ruth's record is one of the most unbreakable sports records in sports history.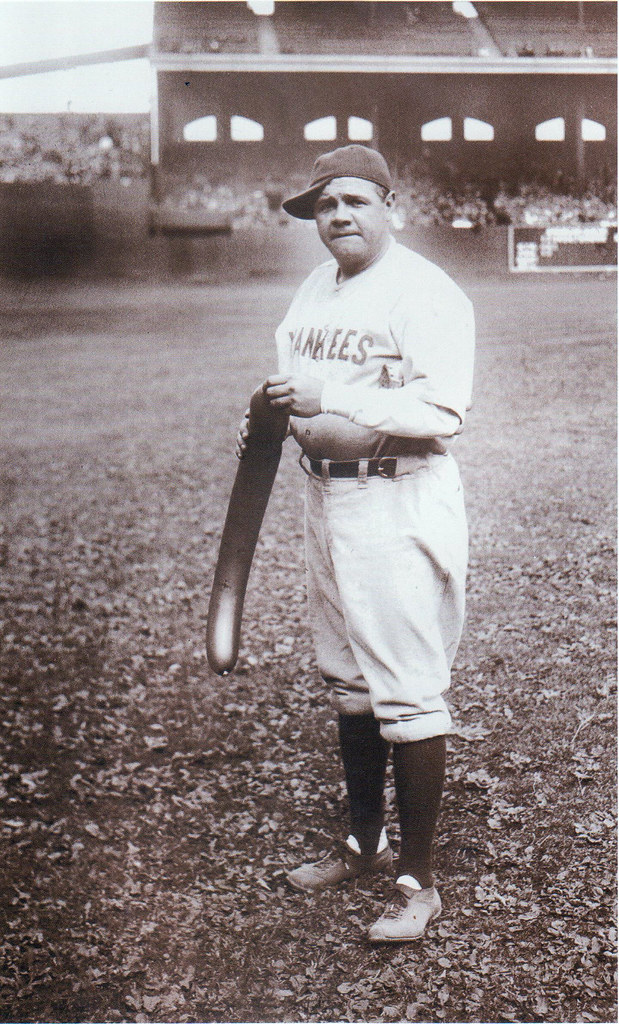 A number only reachable by a few legends like Babe Ruth. But, the world is big where legends are born in silence, so hopefully, we get to see the record being broken sometime in the future.
11. Jerry Rice
What is it like to receive more than 1150 yards each season for 20 times continuously? Well, unbeatable score records like 22,895 receiving yards happen.
To clarify, this was the record made possible by Jerry Rice, the NFL legend that everyone knows about.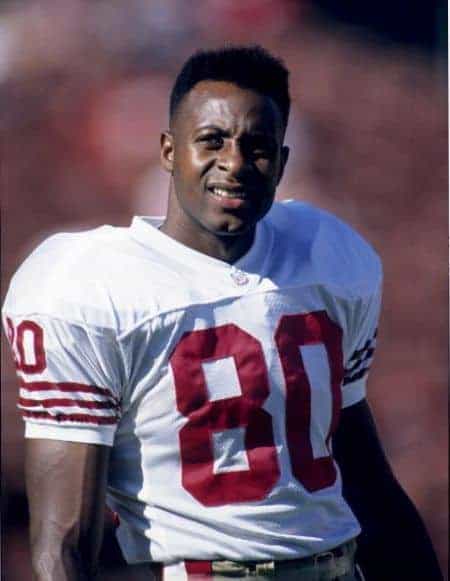 Watching a record like this be recreated can only be possible in a fantasy world. Not to mention, Jerry Rice is to be forever idolized by every wide receiver in NFL, from present to future.
10. Night Train Lane
Well, if one was to ask why this record would remain unbreakable, then it's because if a player with 14 interceptions in one season were to be playing in the match, teams would never throw a pass near him.
Well, this is the case for our Night Train Lane, a legendary cornerback in the NFL who performed 14 interceptions in a single season.
Just like his name suggests, the Train would come out of the lane to intercept you and your glory in no time.
Besides, this was the record made during his rookie year in 1952.
9. Bill Russell
Besides Bill Russell, one would wonder if there would even be a player to win double-digit championships again.
A feat impossible for even top players. However, it was possible for Russell, and as a result, this record is ranked as one of the most unbreakable sports records ever.
Playing for the Celtics in the 1960s, Russel spent a 13-year career with the team. This in itself is already a rarity. And it is during this time he achieved such a record.
Now, only time can tell if we will ever see the record being broken.
Sneak peek into 12 Tallest Women's Basketball Players in History>
8. Hack Wilson
With a record of 191 RBI in one season, Hack Wilson tops all charts regarding RBI in baseball.
This record has been kept untouched for several decades since Wilson made it into a reality.
It would require one RBI per game for an entire season with 30 extra runs batted in to beat such a record.
Just only thinking about it makes one go nuts. Imagine attempting it.
7. Wayne Gretzky
Ranked as the 7th most unbreakable sports record globally, Wayne Gretzky's 2857 points record in hockey is the one to raise our eyebrows for.
Because seeing the number of players are already too traumatized even to try beating it. Besides Gretzky, no other hockey player has ever scored career points exceeding 2000.
But, for now, only time can tell whose going to break this record. So, until then, this record remains unbroken and untouchable.
Follow up on 8 Top Rated Tabletop Air Hockey>
6. Wilt Chamberlain
In basketball, if a player were to score 50 points in a game, it would make a piece of big news. Similarly, if a player were to average 50 points a play within one week, it would make news headlines.
So, this is the story of Wilt Chamberlain on how he made headlines for scoring 50.4 points per game in one season. A record that has since been untouched and unbroken.
Even the big names in basketball couldn't even come close to breaking this record.
For Chamberlain to average over 50 points throughout the entire season is insane. Without a doubt, this legend is the greatest scorer in the sport's history.
Go through Top 18 Quotes by Wilt Chamberlain>
5. Joe DiMaggio
No player comes close to Joe DiMaggio when it comes to hitting streaks.
In other words, Joe's 56 game hitting streak is soo uncanny that it is impossible to recreate. Let alone beating it.
Plus, we all know how much pressure one needs to go through to hit streaks. Now, imagine hitting 56. This is overwhelming.
No one has even come close to touching this record in all these years. Hence, this record ranks 5th as the most unbreakable sports record globally.
4. Boston Celtics
With eight consecutive championships, no team comes close to the Boston Celtics when its about dominating the entire league.
Above all, just imagine winning every 32 post-season series and 8 season championships consecutively. Yes, that's what the Celtics did. And this record has remained unbroken.
Seeing how difficult it is to achieve it, it is evident that it will remain unbroken for decades to come. And, good luck to the other teams trying to beat this record.
3. Brett Favre
We can expect a lot to happen when we can constantly see quarterbacks improving and becoming better and better.
However, no quarterback will ever cross that number when it comes to beating Brett Favre's record of 305 interceptions.
This is the record made by Brett Favre in his 18 years career, Not to forget, this number is still counting as he hasn't retired.
In other words, if a quarterback were to throw 15 interceptions each season for 20 years, he would still not beat Favre's record.
Not to mention, he holds almost every single passing record in NFL.
Follow up on 13 Top Paid Kickers in the NFL>
2. Cal Ripken Jr.
Imagine playing every single game for 16 years. Yes, this is what our 2nd ranker Cal Ripken Jr. did. Playing a total of 2632 games without a break, Ripken set one of the most unbreakable sports records ever.
Reaching half the number is impossible for most baseball players; now imagine reaching 2632.
The current baseball system pays its players too handsomely for them to risk an injury by continuing to play in pain. As of now, there isn't one active player who comes within the 2000 games streak range.
1. Rickey Henderson
Finally, the number one spot is here, and the unbreakable sports record goes to Rickey Henderson's 1406 stolen bases.
One or two players might come close to the record, but nobody will surpass Henderson. This legend's score is far too great for players to beat.
In other words, one could steal 70 bases in each season for 20 years and still not beat Henderson's mark.
This record has been deemed unbeatable by many. Plus, even thinking about it gives players headaches.
Conclusion
The records displayed above might seem to be unmatched, but in the end, it's just a record set by one of the talented players.
Who knows, in a couple of decades or years, there might come a player as talented as the record holders, who would break the records and set a new one. The world is big, and the room for possibilities is limitless.
So, until then, we must wait.