After leading the Philadelphia Phillies to the NLCS with 2 home runs, fans are curious about Nick Castellanos' ethnicity and nationality.
The MLB Outfielder/Third baseman is the talk of the town after the Phillies' 3-1 division series victory against the Braves.
Let's discover the background of baseball fan favorite Nick Castellanos, including his ethnicity, nationality, origins, and family history.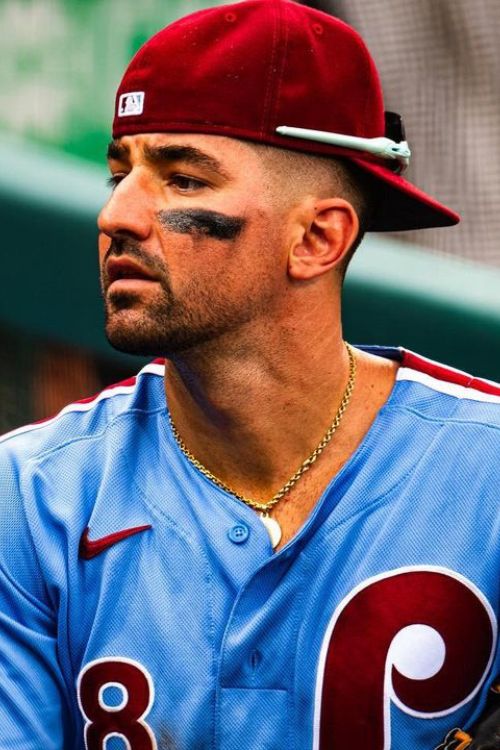 Nick Castellanos is a professional baseball player who primarily plays as an outfielder / third baseman.
He began his baseball journey at American Heritage School, helping them in a state championship victory in his sophomore year.
Castellanos transferred to Archbishop McCarthy High School in Fort Lauderdale just before his junior year.
He earned the Gatorade Player of the Year title in Florida with a .542 average, 34 runs, 41 RBIs, and 22 stolen bases, leading his team to a state championship.
Castellanos further excelled in the 2009 Pan American Junior Championships, batting .356 with nine RBIs and 14 runs scored, helping the US team win gold.
He then accepted a baseball scholarship to the University of Miami, planning to join the Miami Hurricanes in the Atlantic Coast Conference.
Finally, Nick was drafted by the Detroit Tigers in the second round, 44th overall, in the 2010 MLB draft.
On January 11, 2019, the Tigers and Castellanos agreed to a one-year, $9.95 million contract, avoiding arbitration.
The Tigers traded Nick to the Chicago Cubs for Alex Lange, Paul Richan, and cash considerations on July 31, 2019.
The following year, he signed a four-year, $64 million contract with the Cincinnati Reds on January 27.
Following the 2021 season, he left the Reds and signed a five-year contract with the Phillies.
Nick Castellanos Ethnicity And Nationality
Nicholas Alexander Castellanos was born on March 4, 1992, to parents Michelle and Jorge. As of this writing, he is 31 years old.
Nick Castellanos is a mixture of ethnicities that reflect the rich shade of his heritage.
Hailing from Davie, Florida, the baseball player embraces his American nationality, yet beneath this surface identity lies a deeper and more diverse ancestry.
He identifies with the broad and diverse category of white ethnicity, encompassing a wide range of cultures and backgrounds.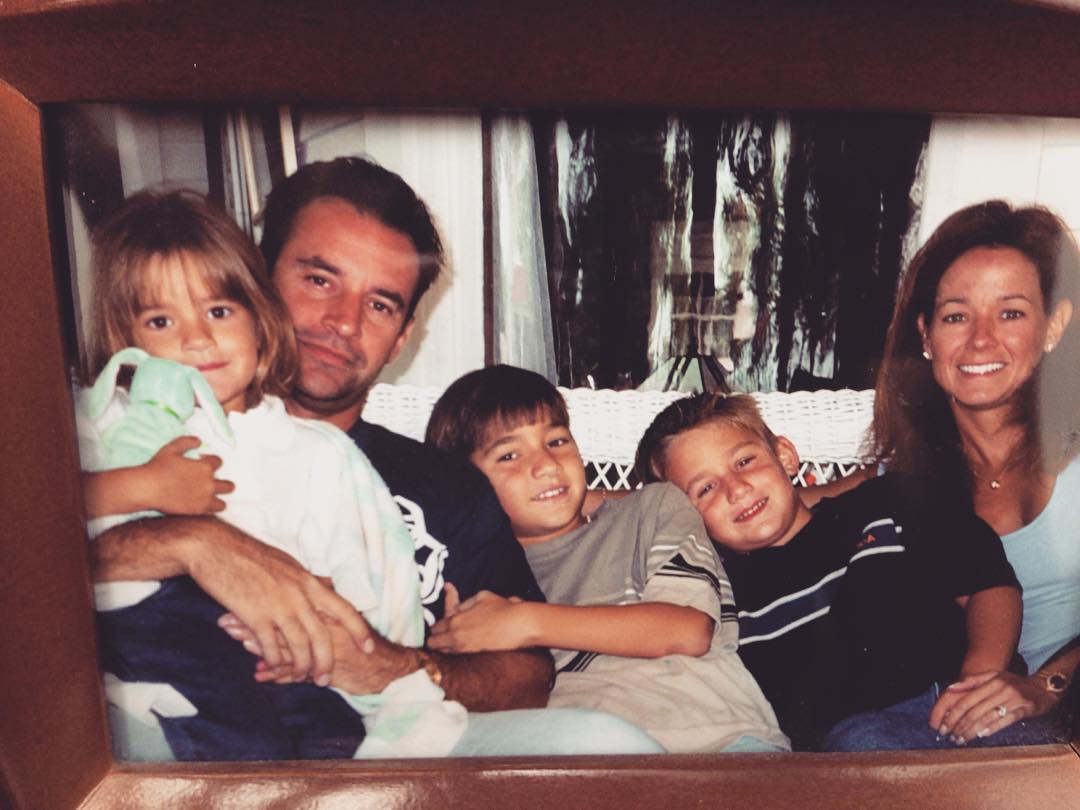 But what truly distinguishes Nick is his Cuban heritage, a vibrant thread intricately woven into the fabric of his family's history.
His Cuban roots, from his father's side, bring the rhythms of Cuban life, known for its lively music, tasty food, and rich culture. This heritage enriches and diversifies his identity.
On the other hand, his mother's family comes from Michigan's scenic landscapes, where lakes meet forests, adding another dimension to Nick's story.
This unique mix of nationalities and ethnicities makes Nick Castellanos a genuine reflection of America's diversity, where various backgrounds come together to create something beautiful and exceptional.
Nick Castellanos Leads Philadelphia Phillies To NLCS
On October 12, 2023, the Philadelphia Phillies secured their division series win against the Atlanta Braves with a 3-1 victory in Game 4.
Now, they're off to the National League Championship Series against the Arizona Diamondbacks.
Nick Castellanos, a star Phillies outfielder, made history with back-to-back multihomer games in the postseason, hitting two off Braves' Spencer Strider.
The Phillies outscored the Braves, hitting 11 homers to the Braves' 3, mirroring the 2015 Cubs' power surge.
In the seventh, center fielder Johan Rojas made a game-saving catch against NL MVP Ronald Acuna Jr., thrilling the crowd.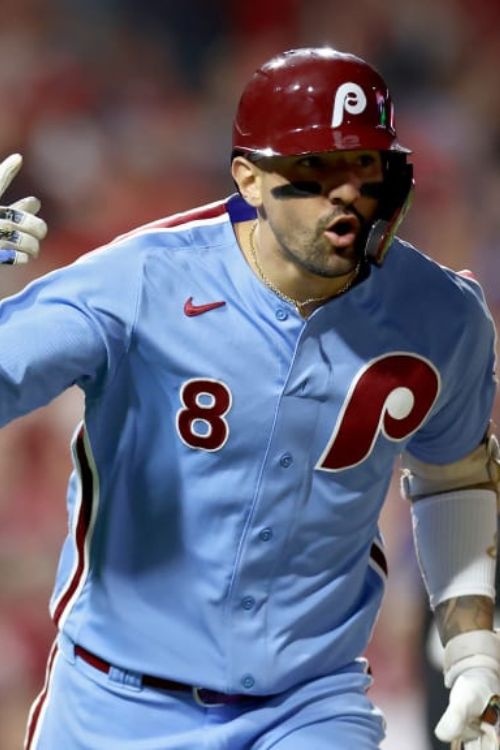 Despite a strong regular season with 104 wins, the Braves faced their second division-round exit after winning the 2021 World Series.
Injuries affected their pitching, and their potent offense struggled, scoring only eight runs in four playoff games.
The Phillies move to the NLCS for the second time, seeking to improve on last year's World Series loss.
Therefore, this postseason is special; no team with over 90 wins is in the league championship series, except in shortened seasons.