Nicolas Batum is happily married to his wife, Aurelie Batum, with whom he shares two children.
His partner has recently shared the news of his retirement plans, which has created a buzz in the basketball world.
Notably, the basketball star will be missed, but let's enjoy his remaining performances and learn about his family life in this article.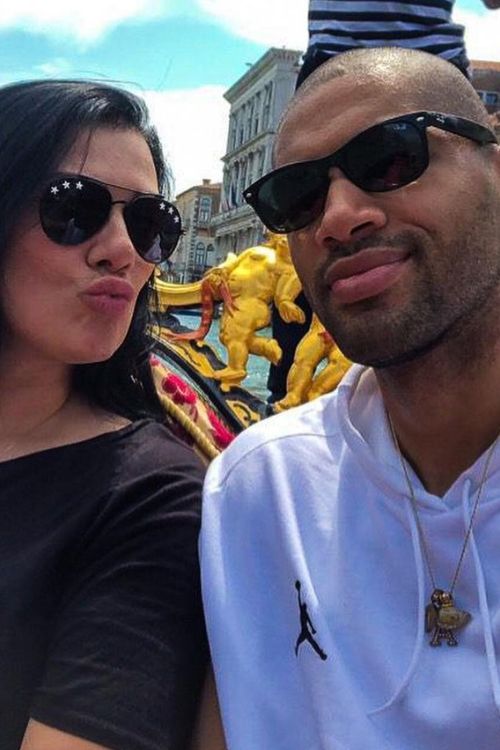 Born on December 14, 1988, Nicolas Batum is a professional basketball player hailing from France.
He currently serves as a power forward/small forward for the Los Angeles Clippers within the National Basketball Association (NBA).
From his early days, Batum displayed exceptional promise on the basketball court, earning recognition as one of Europe's most gifted young players, and the trend continued as he grew up.
Characterized by his lean and agile physique, Batum is acclaimed for his impressive defensive capabilities and is notably recognized as one of the NBA's best defensive performers in executing chase-down blocks.
Additionally, he is a valuable asset to the French national basketball team, having secured a silver medal during the 2020 Summer Olympics held in Tokyo & bronze in FIBA World Cup 2014 and 2019.
Nicolas Batum Wife Aurélie Batum
Outside the world of basketball, Nicolas Batum finds happiness as a family man who is married to his wife, Aurélie Batum (Lily EB on social media).
Previously, he was married to Melanie Pimentel in 2011, but their journey concluded in 2013 after a two-year marriage.
Aurélie and Nicolas share two children, a son named Ayden and a daughter named Nayeli.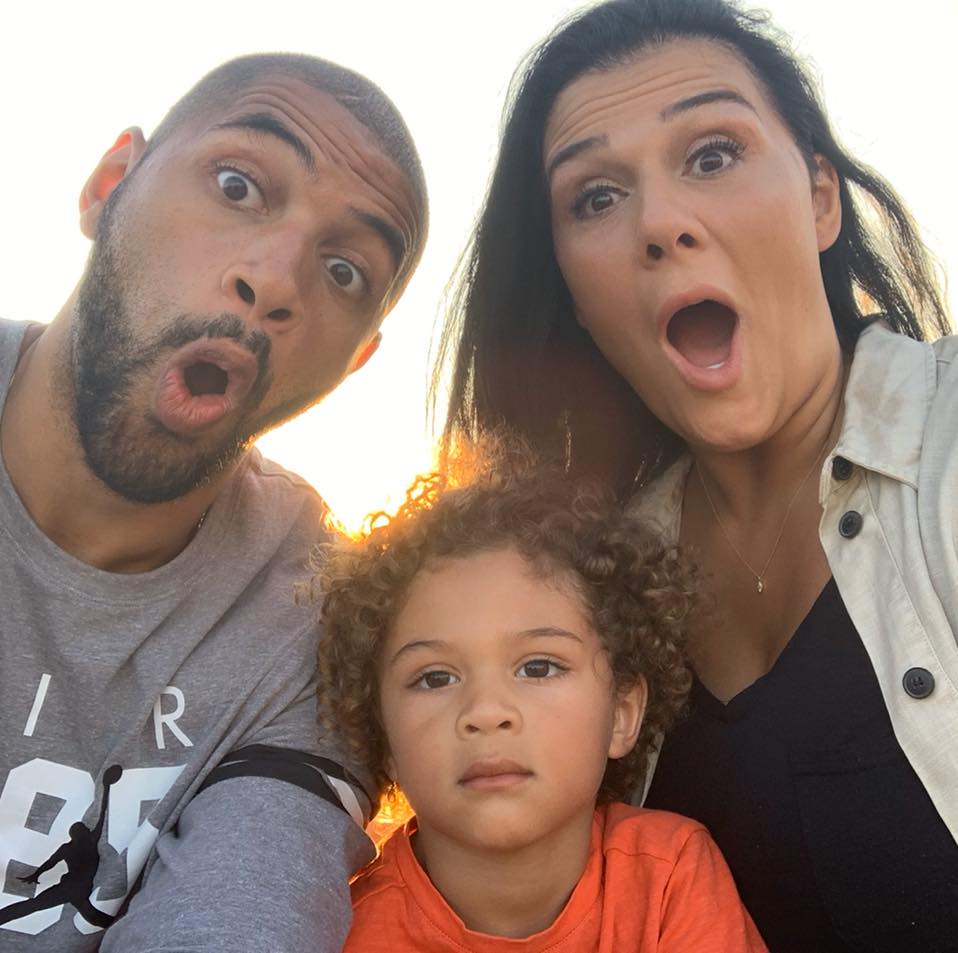 Ayden, their firstborn, arrived in 2016, while Nayeli was welcomed into the family in January 2021.
Recently, the basketball player openly shared the inception of their relationship.
During an interview, he revealed that their friendship had deep roots spanning back to a time before his NBA career.
Aurélie used to work at an art gallery, and their paths intertwined around 2013-2014, leading to the establishment of their small but happy family.
Personal Details
Aurélie Batum, who is from Paris, France, celebrates her birthday on October 26, but her age is unknown.
Every year, the athlete wishes his wife and doesn't shy away from showing his appreciation towards her, mostly about her being a great wife and mother.
She has kept her Instagram private but is available on Facebook, where she occasionally posts her pictures and updates of her life.
On special occasions like her birthdate and anniversary, Aurelie creates fundraisers and asks her friends and families to be part of the cause.
For her recent birthday, she called for donations towards 'France Alzheimer.' Mrs. Batum chose this association because its mission was close to her heart.
Before that, she created fundraisers for Serge Betsen Academy, St. Jude Children's Research Hospital, La Ligue contre le cancer, and many more.
Most of her family life is private, but Lily has revealed that Astrìd Etchart DalançOn is her sister on social media.
Nicolas Batum Is Planning To Retire
Nicolas Batum had previously announced his intention to conclude his international basketball career after participating in the upcoming Paris Olympics in his homeland of France.
Yet, his retirement plans encompass more than just international play – he is also bidding farewell to his NBA career.
This revelation comes from his wife, who shared this news on X (formerly Twitter).
Despite having a $11.7 million contract with the Clippers for the following season, Batum has decided to step away from the NBA.
In the previous season, he primarily served as a bench player for the Clippers, averaging 6.1 points and 3.8 rebounds per game while playing approximately 21 minutes each night.