Nicolas Batum is a French professional National Basketball Association (NBA) player. He has been a power forward for the Los Angeles Clippers since 2020.
Before entering the NBA League, Batum had already made his name as one of the most talented teen athletes. Moreover, he had already represented his national team in numerous tournaments.
Nicolas came from overseas to the NBA in 2008 when the Houston Rockets chose him in the first round. However, he soon transferred to the Blazers and played there for about 8 seasons, making himself the club legend.
In his long career over a decade, Batum has earned many fans in America, some even from the opponents' club.
The Los Angeles Clippers Power forward has received widespread admiration from everyone for his offensive gameplay and consistent rebounding abilities. In addition, the French heartthrob can play as a shooting guard.
Even though he has not won any club championship in the NBA, the veteran player has earned many individual honors and awards. Similarly, he won the prestigious FIBA Europe Championship twice at a very early age.
This article will take you through this player's early life, the journey from the French League to the NBA, their personal life, and much more.
But, before getting into the detail, here are some quick facts about Nicolas Batum.
Quick Facts
Full Name
Nicolas Batum
Date of Birth
December 14, 1988
Birth Place
Lisieux, France
Nickname
Nic Batum
Religion
Islam
Nationality
French
Ethnicity
Cameroonian-French
Zodiac Sign
Sagittarius
Age

33

years old
Height
2.03 m (6 feet 8 inches)
Weight
230 lb (104 kg)
Hair Color
Black
Eye Color
Black
Build
Athletic
Father's Name
Richard Batum
Mother's Name
Sylvie Batum
Siblings
A younger sister
Sibling's Name
Pauline Batum
Education
Not available
Marital Status
Married
Wife's Name

Melanie Pimentel (2011- 2013)
Aurelie Batum

Kids
A son and a daughter
Kid's Name
Ayden Nicolas Batum, Nayeli Batum
Profession
Professional basketball player
Sexual Orientation
Straight
NBA Draft
2008
Position
Power forward/ Shooting Guard
League

Ligue nationale de basket (2006- 2008)
National Basketball Association (2008- present)

Active Years
(2006–present)
Clubs He Played For

Le Mans Parthe (2006-2008)
Portland Trail Blazers (2008-2015)
SLUC Nancy (2011)
Charlotte Hornets (2015-2020)

Net Worth
$27 million
Currently Plays For
Los Angeles Clippers
Career Highlights & Awards

Albert Schweitzer tournament MVP (2006)
French Basketball Player of the Year (2021)
LNB Pro A Best Young Player (2007, 2008)
FIBA Europe under-18 Championship, plus MVP (2006)
FIBA Europe under-16 Championship (2004)

Social Media
Facebook, Twitter, Instagram
Merch
Notebook, Card
Last Update

December, 2022
Early Life, Family & Education
On December 14, Nicolas Batum was born in Lisieux, France, to his parents, Richard and Sylvie Batum. His Father, Richard, was originally from Cameroon, Africa.
His Father, Richard Batum, was a French professional basketball player. Sadly, his Father died when Nic was just two and a half years old. He and his mother witnessed his Father collapse during the game.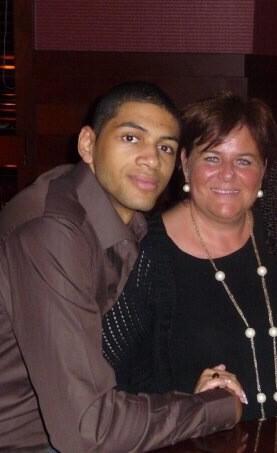 His mother had a hard time caring for Batum and her younger daughter after his Father passed away. He has a younger sister, Pauline. Young Nic grew quite enthusiastic about sports and began playing very early.
He had a deep interest in soccer in the initial stage, as French people normally have. However, he started loving basketball over time and spent much time playing with the local young boys.
At 13, Batum joined the respected Le Mans Sarthe Basket academy to hone his basketball skills. He played exceptionally well and quickly became one of the academy's best students.
Three years after joining the school, he debuted for the senior Le Mans Sarthe Basket team in the French League.
<<<Greg Monroe: Team, Recent Deal & Net Worth>>>
The lean and tall French youngster kept playing and impressed basketball stakeholders worldwide and developed into a world-class player just at his school level.
Nicolas Batum | Career
Professional Career
French League
Nic began his professional career in 2006 when he was just 18 years old. He debuted in the first-class French League for the Le Mans Sarthe.
He spent his first season well, averaging 3.4 points, 2.5 rebounds, and 0.5 assists per game in 13 minutes. The squad entrusted him with more playing time in the second season.
Batum did his best averaging 12.3 points, 5.0 rebounds, and 3.6 assists per game in his second French League season.
Moreover, he participated in the Nike Hoop Summit in 2007, scoring 23 points in just 28 minutes and impressing the spectators. In addition, Batum had four rebounds and the same number of steals.
Batum stayed in the Sarthe for about three seasons and never failed to deliver good results throughout the time he stayed there.
However, he left the French league as a top-class player after the opportunity to play in the NBA knocked at the young player's door in 2008.
NBA Career
Even though the Houston Rockets picked him up in the NBA draft, Batum was soon traded to the Oregon club, Blazers.
Batum started playing for the Blazers on their first game in the 2008 NBA. However, he quickly rose to move into starting line-up from his fourth game against the Utah Jazz in their fourth game.
Batum played well and was a highly skillful defensive player in his rookie season. Plus, his unique style and agility while playing at the front provided momentum at the time when most needed by the team.
With his fabulous performance, Batum scored a season-high 20 points ensuring victory over the Nets on March 13, 2009.
After a long break, he was back on the court to score 31 points against the Minnesota Timberwolves in 2010.
Meanwhile, in 2012, Batum chose to stay in the Blazers by declining a four-year contract worth $46 million from the Timberwolves. He played three years more from the Blazers up to 2015.
After eight seasons in the NBA, the Blazers traded him to the Charlotte Hornets. He scored 9 points with 6 rebounds against the Miami Heat in his debut for the Hornets, although they lost the match.
Batum extended his contract with the club for five more years on July 7, 2016. After his recovery, he scored his first triple-double of that year against the Chicago Bulls.
Nic frequently suffered injuries from 2017 to 2020, missing many important matches.
The Hornets released him in 2020, after which he signed with the Clippers. On August 13, 2021, he renewed his contract with the club.
National Career
Besides his club career, Batum has represented his nation in numerous tournaments and championships since his teen years. He participated in and won the 2004 FIBA Under-16 Championship.
Moving onto 2006, he won FIBA Under-18 Championship, where he was named the MVP.
Moreover, he represented the senior national French team in the 2012 Summer Olympics. However, their journey ended up facing defeat by the Spanish team in the quarterfinals.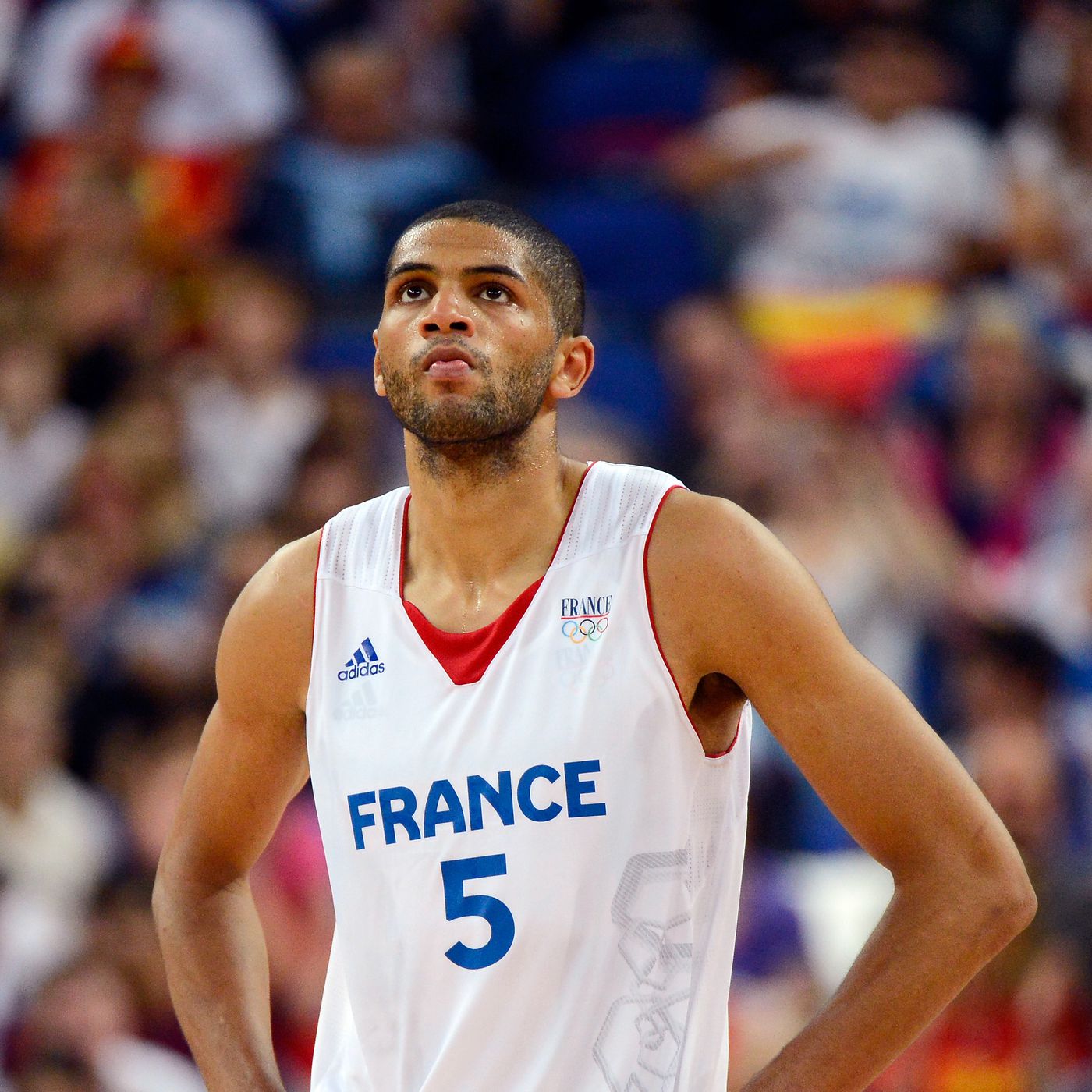 Nicolas then appeared in the 2014 FIBA Basketball World Cup as a member of the French team. His team finished in the third position, becoming the first-ever French squad to win a medal in the World Cup.
Lastly, Nicolas helped his country reached the Summer Olympics finals in 2020. However, they lost the Finals to the United States.
Batum's decisive block of Klemen Prepelic's shot in the semi-finals was considered one of the most memorable moments in the 2012 Summer Olympics.
Award & Achievements
Nicolas Batum has earned numerous awards and accolades throughout his national and professional basketball career. In addition, he has received multiple medals representing his nation in various tournaments, including the Basketball World Cup.
Here are some of the achievements of Nic Batum:
Albert Schweitzer tournament MVP (2006)
French Basketball Player of the Year (2021)
LNB Pro A Best Young Player (2007, 2008)
FIBA Europe under-18 Championship, plus MVP (2006)
FIBA Europe under-16 Championship (2004)
Moreover, under the directorship of Batum, the French club, ASVEL Basket, won both LNB Pro A and French Cup in 2019.
However, the NBA star is yet to win the NBA champion ring.
Net Worth, Salary & Career Earnings
According to Forbes, Nicolas Batum has an estimated net worth of around $27 million at the end of the 2020-21 season.
The French talent mostly makes his earnings through the league games. Batum received around $1 million alone from his rookie season. He also received a similar amount in his second season, even though he missed many matches due to injury.
In his next 6 seasons in the Blazers, he received a total of $35 million.
After signing with the Charlotte Hornet, the club paid him around $13 million for his first year and a signing bonus worth $0.37 million. Moreover, he collected approximately $71 million in his next 4 years in the club.
In 2021, Nic signed a two-year contract with the Clippers worth about $6.5 million. In addition, the player has a guaranteed annual salary of $3.2 million.
There is no reliable information about his salary and earnings during his French League years.
Moreover, he is a shareholder of the French basketball league club ASVEL. He joined them in March 2017 and subsequently acted as its director.
Batum jointly owns the club with a few others, including his friend, Tony Parker as the club's sole owner and president.
Besides, he earns a lot through merch sales and has previously been endorsed by brands such as Adidas, Nike, etc.
Nicolas Batum | Relationships & Kids
Nicolas Batum is married to Lily Etchart, also known as Amelie Batum. However, it is rumored that he had known her through his first wife, Melanie Pimentel, as they two were friends.
Amelie is originally from France as the player himself. But she lives with him in America at present. In addition, the couple is blessed with two beautiful kids.
Amelie gave birth to their first child, Ayden, in 2016. However, they had not been married at the time of his delivery. After about 3 years of their son's birth, they eventually married.
Moreover, in 2021, Amelie gave birth to their second child. Their daughter's name is Nayeli Batum.
Batum's first wife, Melanie Pimentel, was a model and businesswoman from France. The two got married in 2011 and divorced two years later.
Age, Weight & Height
As of 2022, the renowned athlete is 33 years of age. He celebrates his birthday every December 14.
The celebrated player stands 2.03 meters (6 feet 8 inches) tall and weighs around 230 lb (104 kg).
Moreover, talking about his body features, he has black colored hair and black eyes. He has an athletic physique and is very enthusiastic about workouts.
However, Nic was quite thin at the start of his basketball career.
Nicolas Batum | Injuries & Health Update
It is well known that Nicolas Batum has frequently suffered injuries in his long basketball career. For instance, he had a cartilage injury in the 2009-2010 season that forced him to miss around 45 matches.
Similarly, Batum suffered from a toe injury in January 2015. Moreover, he again endured an ankle injury, which he missed almost the entire 2015-16 season.
Due to a major ligament injury, he had to remain out of the court for six to eight weeks before the 2017-18 season. However, he made the season debut at the end of the next month.
Unfortunately, he missed the remainder of the season after an elbow injury against the Wizards. Then, even before moving to the Clippers, Nic missed several games for the Hornets due to a finger injury.
Likewise, he has already been listed twice on the Covid Reserve list. In November 2021, he tested covid positive for the first time. As a result, he missed 9 matches.
After resting for two weeks, Batum finally made a comeback in early December against Boston.
After showing some coronavirus symptoms, the L.A. Clippers again announced him on the Covid Reserve list on January 19, 2022. However, he was cleared by January 21 and returned to the match against the Philadelphia 76ers.
Moreover, he spent less time on the court throughout the early February matches due to lower back soreness.
Nicolas Batum on Social Media
Nicolas Batum is mainly active on Twitter and Instagram. He mostly posts about his professional life. However, he posts about his family updates as well occasionally.
Moreover, he has a verified Facebook account. The links to his social accounts are below:
<<< Ryan Arcidiacono Bio: NBA, Career & Net Worth >>>
Frequently Asked Questions (FAQs)
What position is Nicolas Batum?
Nicolas Batum mainly plays in the Power forward position. However, Nicolas Batum has been equally effective as a shooting guard. In addition, Batum is known for his famous chase-down block, as he also specializes in defensive gameplay.
Does Batum play in the NBA?
Yes, Batum still plays in the NBA. He is currently a team member of the Los Angeles club, Clippers. The veteran athlete is still alive and kicking even in 2022.