Nikola Jokić credits his wife, Natalija Jokic & their kid (daughter), Ognjena Jokic, as his lucky charm. Fans wonder if it's a mere coincidence that Jokic's career hiked after the birth of his daughter.
As the Nuggets star celebrated his first-ever NBA Championship triumph in the 2023 NBA Finals, his daughter's attendance was yet another highlight that fans discussed on social media.
Jokic's wife, Natalija Macesic, always remained by his side even before his NBA career started. And now, the basketball star has a double support system- his spouse & his baby girl.
The high school sweethearts are undoubtedly a depiction of the couple's goals!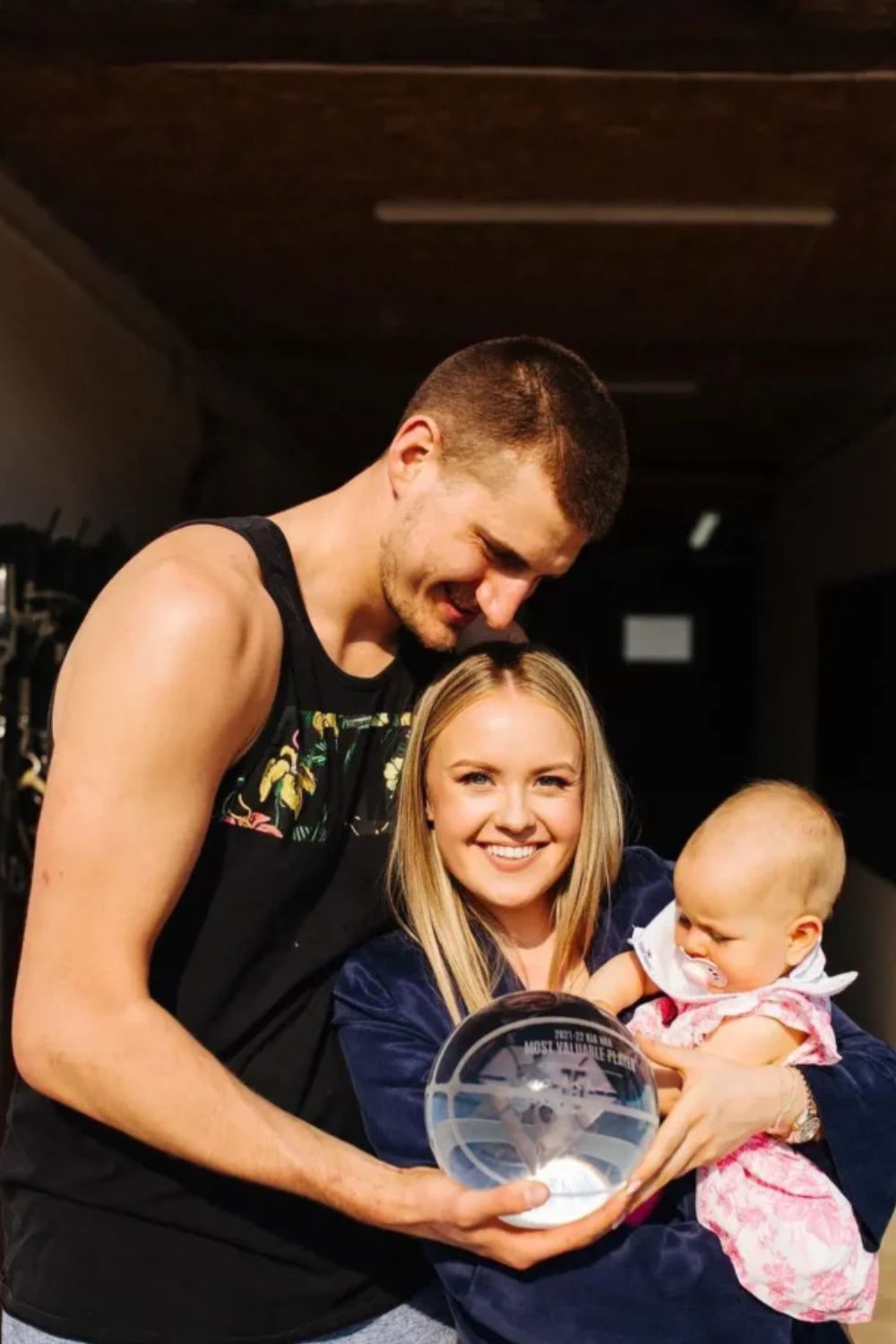 The two-time NBA MVP & his longtime girlfriend-turned-wife Natalija are both natives of Sombor, Serbia.
Although they faced a long-distance relationship, their love found their way eventually.
They got married in 2020 fall & welcomed a lovely daughter a year later.
Initially, the pair had wedding plans for June 2020 but postponed it due to the COVID-19 pandemic- with Jokic testing positive.
Nikola Jokic Kids: Daughter Ognjena Jokic
The 2023 NBA Finals champion got married to his high school girlfriend, Natalija, on October 24, 2020.
According to Natalija's Instagram post, the couple were engaged in January 2020.
Their family extended to three with the welcome of their daughter Ognjena Jokic, born in September 2021. Her Zodiac sign is Virgo.
Nikola Jokic's daughter's name Ognjena is a Serbian word that translates to English as "fiery."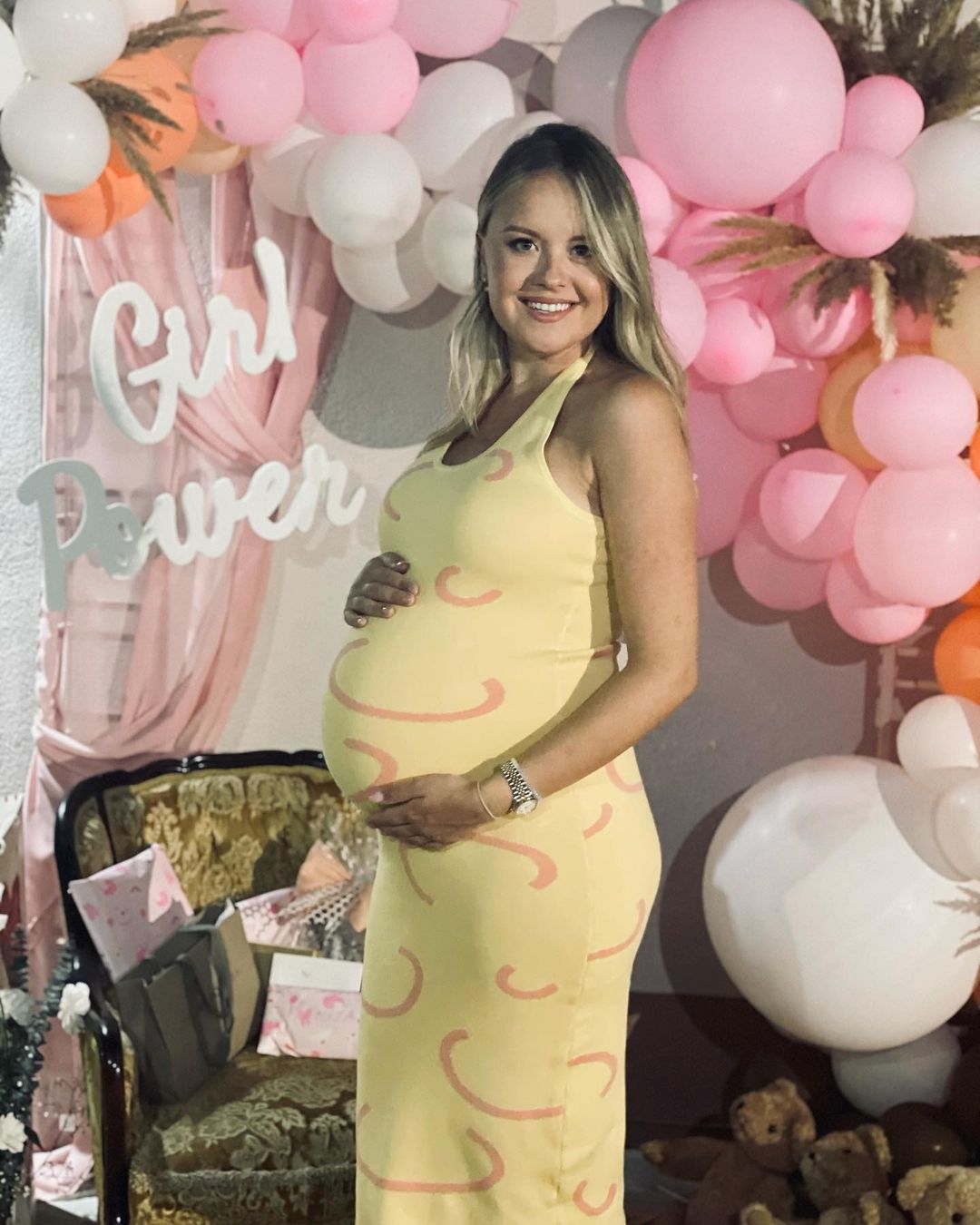 The five-time NBA All-Star & his wife Natalija kept most of the details of their pregnancy under warps.
It was after the birth of their daughter Ognjena that Natalija took to Instagram in January 2022 & posted a picture, which happened to be from her baby shower.
The caption read, "Thank you, 2021, you were my favorite so far", probably an appreciation of motherhood.
Jokic's wife, Natalija & daughter Ognjena often accompany Jokic in the NBA games to cheer him from the stands.
Following the birth of their baby girl, Nikola had an exceptional season and won the second consecutive NBA MVP award.
When not on the NBA court, she is a frequent Instagram feature on her mother Natalija's IG handle @jokic.natalija.
In an Instagram post of March 2, 2023, Ognjena was seen holding a signed basketball by Nikola to commemorate his 100th career triple-double.
Natalija Macesic Jokic, Wife Of Nikola Jokic
Natalija and her Serbian-born NBA star husband Nikola were teenagers when they met in high school & dating.
Born on January 4, 1995, Natalija is also Serbian-born. She is one month younger than her husband.
The two have been in a relationship since the age of 16 & now have a family of their own.
As reported, after only a few months of dating, Natalija moved to the United States in 2013 & enrolled at Seminole State College in Oklahoma. As a result, she & Nikola had a long-distance relationship.
But after Jokic got into the NBA as the 2014 NBA draft pick of the Nuggets, the two were close again.
In 2015, Natalija moved to Denver to stay with Nikola & transferred to the Metropolitan State University of Denver. She graduated with a degree in Psychology in 2018.
Lucky Charm Of Nikola
Many fans discuss online that Jokic's daughter Ognjena brought him luck along with familial love.
A few months prior to his baby girl's birth, Nikola became the 2021 NBA Most Valuable Player. He won the MVP Award for the second time in 2022.
Nikola Jokic's daughter's been in attendance in every game that the NBA player created a history.
On February 28, 2023, during a victorious game against the Rockets, he completed his 100th career triple-double with 14 points, 11 rebounds, and 10 assists.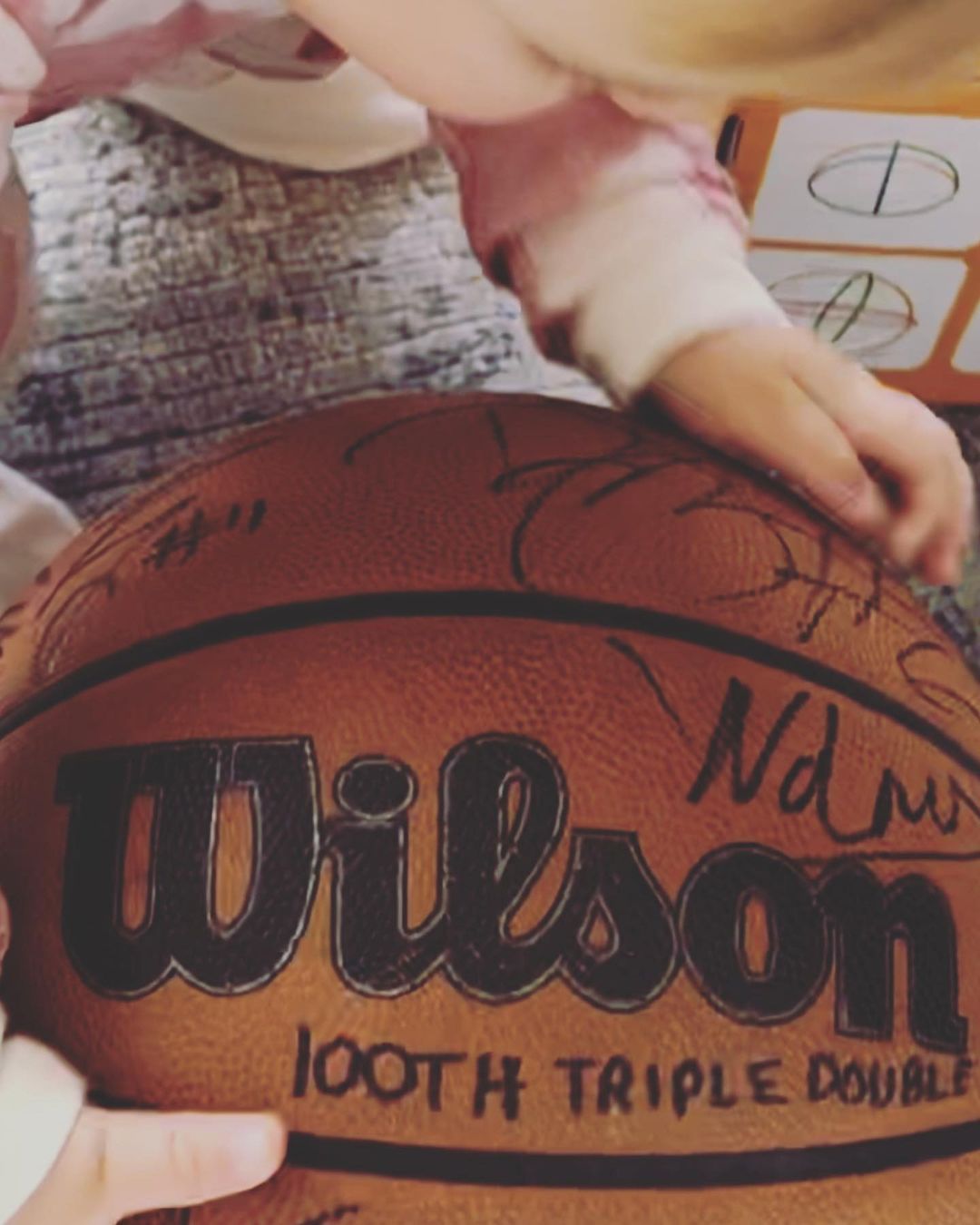 Moreover, in April 2023, Nikola's daughter Ognjena saw her father become the first NBA player to average 25 points, ten rebounds, and five assists in 50 postseason games.
After a clean 4-0 sweep against the Lakers in the Conference Finals, Nikola headed to the 2023 NBA Finals with the Nuggets facing the Miami Heat.
The Nuggets, as well as their guard Jokic won their first-ever NBA Championship with a 4-1 win.
Well, the similar event of becoming a father & winning the NBA Finals goes for Giannis Antetokounmpo.
The Bucks' power forward won the 2021 NBA Finals a few months after the welcome of his first child, son Liam (b. Feb 2020), with his girlfriend, Mariah Riddlesperger.
Well, the synchronicity of events that unfolded in perfect alignment could easily be dismissed as mere coincidences.