A retired NFL player, Olin Kreutz's sons, Josh and James Kreutz, have the same passion for football as he has. No denying it's in the DNA.
Kreutuz, who became the 6-time Pro Bowl honoree, is the father of six children with his high school girlfriend-turned-wife, Wendi.
Among his kids, Josh and James are the first two born and the only sons. They strive to enter the NFL and make their dad proud.
Now, Olin's sons are college football players for the Illinois Fighting.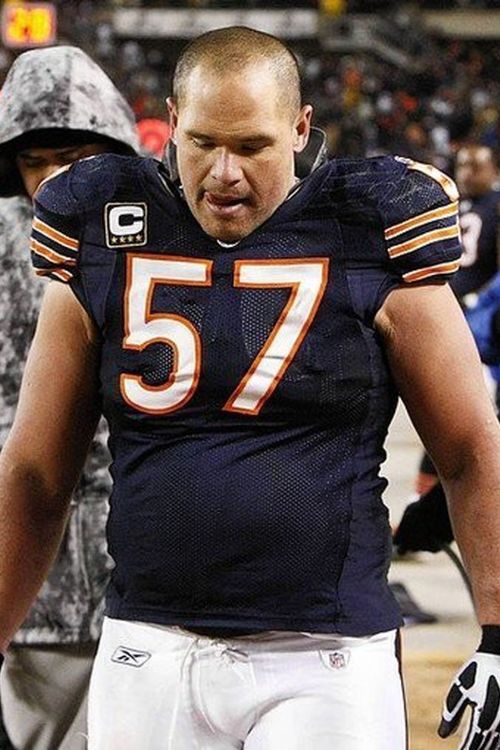 A native of Hawaii, Olin George Kreutz is a former football player who spent 14 NFL seasons with the Chicago Bears (1998-2010) and New Orleans Saints (2011).
He played alongside Walter Payton, Fred Miller, and Drew Brees throughout his career.
In his post-NFL career, he was a Bears gameday analyst for NBC Sports Chicago's Football Aftershow. But he left the show after assaulting a fellow employee named Adam Hoge.
Now, he runs a private training facility, Lineman Special Strength. He and his former teammate Jason McKie also co-host The No Name Football Podcast.
Olin Kreutz Son: Josh And James Kreutz
The former Bears player's sons Josh and James are the eldest and second-eldest of his six children with his wife, Wendi Kreutz.
Joshua Kreutz, born on March 2, 2003, and James, born on August 10, 2004, are 20 and 19 years old, respectively.
The two brothers (born in Bannockburn, Illinois) have an age gap of one year, five months, and eight days.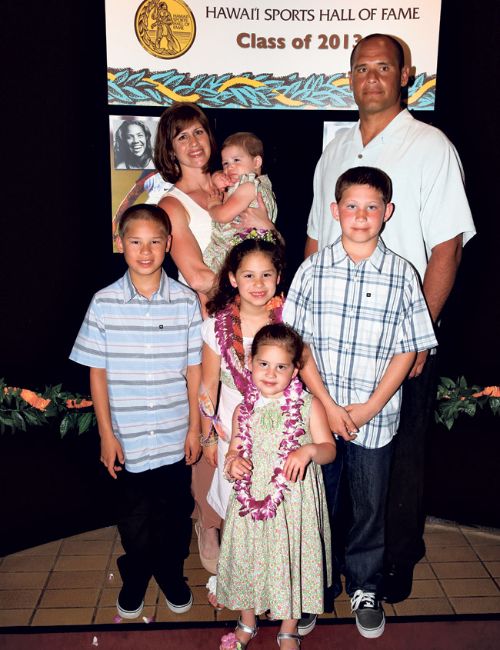 Among six kids, they are the only sons of the retired NFL star Olin Kreutz.
Josh and James have four younger siblings, but only three are known. They are sisters Grace, Hanna, and Abigail, while the detail of their sixth sibling remains a mystery.
While the details on their sisters are not out, it's an all-known fact that their parents were high school lovers since their days at Saint Louis School in Honolulu.
Kreutz Brothers Play College Football At The Same University
The Kreutz brothers, Josh and James, are avid football lovers and are eyeing the NFL entry.
They attended the same high school, Loyola Academy, and upon graduation, they enrolled at the University of Illinois.
The eldest brother, Josh, enrolled at Illinois as a three-star of the 2021 recruiting class alongside DD Snyder and Kalen Villanueva.
The 6 feet 2 inches tall player is an offensive linesman for the Fighting Illini wearing a #61 jersey. He redshirted his first year in 2021. As a result, 2023 is his sophomore year (redshirt sophomore).
James Kreutz followed his older brother's path to the Fighting Illini and joined as a two-star linebacker recruit in 2022. After three games, he redshirted his first year like his brother Josh.
The jersey number #41 player, James, has a height of 6 feet (1.82 m) and weighs 225 lbs (102 Kg).
Josh is in a relationship with Lilly Rossi, an attendant at the University of Illinois. As for James, he also has a girlfriend, Claire Gonzalez, a fellow Loyola Academy graduate. She is currently attending Denison University in Ohio.