Aside from the NFL punter and sports analyst career, Pat Mcafee hair has always been a topic of discussion.
With his willingness to experiment with bold cuts, colors, and styles, Pat's hair journey has amassed a dedicated fanbase.
Pat McAfee is a well-known American sports analyst, professional wrestler, and former NFL player.
He had a successful career as a professional football player, where he played as a punter and kickoff specialist for the Indianapolis Colts.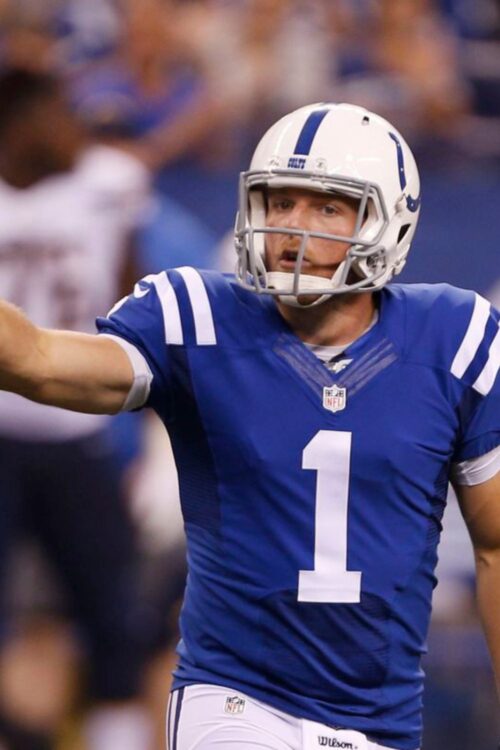 After retiring from football in 2017, McAfee transitioned to broadcasting. He became a popular sports analyst for various media outlets such as ESPN, Barstool Sports, and Fox Sports.
He is known for his witty and outspoken personality, and his commentary is often entertaining and engaging.
In addition to his work in sports broadcasting, McAfee has also pursued other interests. He is a comedian and has performed stand-up comedy shows across the country.
Pat McAfee made his in-ring debut for WWE at the NXT TakeOver: XXX event on August 22, 2020.
His in-ring debut was a huge success and cemented his status as a rising star in WWE.
McAfee has shown that he is a versatile and dynamic personality, and he continues to find success in various fields.
Pat Mcafee Hair Transformation: Style And Color Before And After
Pat McAfee is known for his distinct hairstyles. He has experimented with different haircuts and colors over the years.
During his time in the NFL, McAfee typically kept his hair short in a buzz-cut style, which is a common look among many football players.
However, he has explored and experimented with several hairstyles in his post-NFL career.
McAfee grew out his hair and started styling it in a slicked-back undercut style. It was a significant departure from his previous buzz cut.
McAfee also shaved his head completely and grew a beard. This look became a signature for him. And he often posted pictures on social media with his bald head and beard.
In addition to his bald head, Pat has also experimented with hair color. He dyed his hair blonde for a brief period, which garnered attention from his fans and followers on social media.
McAfee also reportedly cut his long hair after feeling it didn't look good in his mugshot.
However, he turned this decision positive by donating around 12 inches of his hair to Locks of Love.
It is a non-profit organization that provides hairpieces for children dealing with hair loss due to cancer treatment and may not have the means to obtain them.
From his buzz-cut days in the NFL to his bold and daring hair transformations, McAfee has never been afraid to switch up his style.
Pat McAfee Welcomes Baby Girl
Pat McAfee, the multi-talented American personality, has once again captured the hearts of his fans with a heartwarming announcement on social media.
McAfee and his wife Samantha have welcomed their first child, a daughter, into the world, and the couple is "floating with joy."
He, himself, shared the news of the arrival of their little bundle of joy on social media.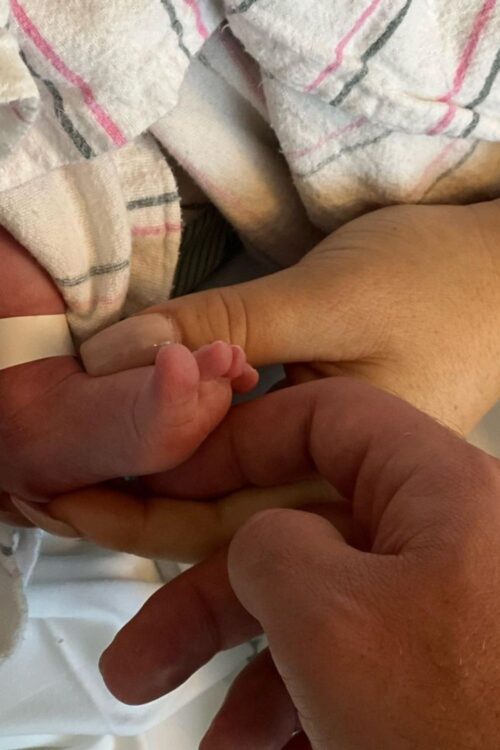 The former NFL player turned sports analyst and professional wrestler took to Twitter and Instagram to share his excitement, saying.
Today's a day that @mrsmcafeeshow and I have been dreaming of.. I can't wait to see where this foot gets to go beautiful girl. WE LOVE YOU.
McAfee's announcement has left fans gushing with love and support for the new family of three.
From his successful career in football to his dynamic presence in professional wrestling and sports analysis, McAfee has proven himself to be a force to be reckoned with.
He has won the hearts of many with his unwavering enthusiasm and infectious personality. And his recent announcement has only added to his ever-growing fan base.
As the new parents embark on the exciting journey of parenthood, fans eagerly await updates and glimpses of the adorable new addition to the McAfee family.