Paula Creamer's husband-to-be is a former Major League Baseball (MLB) player Shane Kennedy. The couple is blessed with a daughter, Hilton Rose.
Paula Creamer, born on August 5, 1986, is a highly accomplished professional golfer hailing from California, United States.
She has made a name for herself on the LPGA Tour, which is the premier women's professional golf circuit.
The golfer started on the LPGA Tour in 2005. Creamer won the Sybase Classic that same year, becoming the LPGA's second-youngest event winner.
The player won Rookie of the Year in the LPGA in 2005. Creamer has become the champion of 12 tournaments and has also won 10 LPGA events as a professional.
Moreover, she got two victories on the LPGA of Japan Tour. She has consistently ranked among the top players in the Women's World Golf Rankings, reaching the prestigious position of number two.
Who Is Paula Creamer Husband?
Paula Creamer is engaged to the former baseball player Shane Kennedy. Their marriage date is not fixed yet; however, they are planning to do it soon.
Shane attended Olympia High School, where he started to play baseball. During his senior year, Kennedy's teammates named him All-Metro.
After that, the player went to the University of North Florida, and there he played for the Ospreys in 2011.
However, after a year, Shane transferred to Clemson University, where he studied bachelors in communication.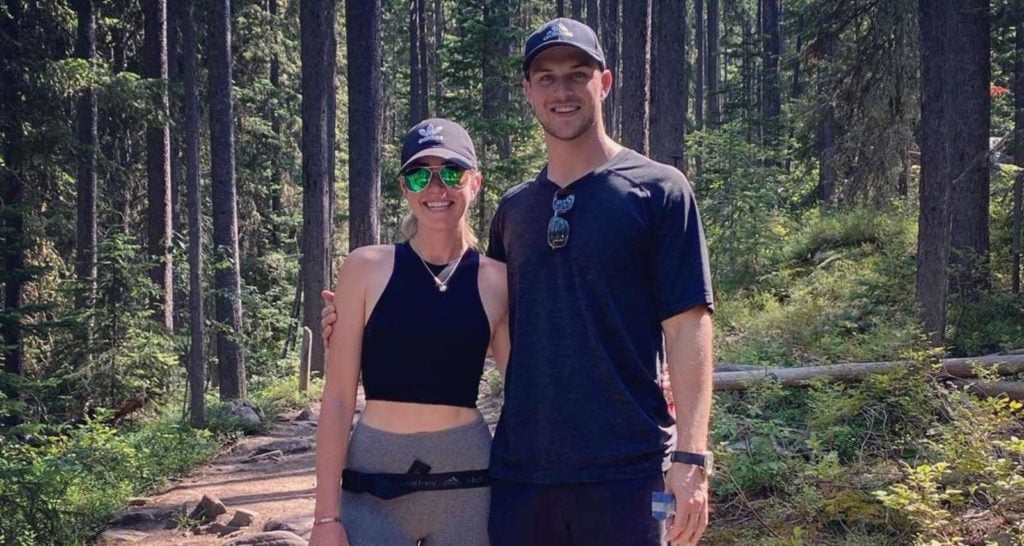 During his time at Clemson, All-Metro was famous for his powerful hitting in the 2013 and 2014 seasons. He graduated from Clemson in 2015.
After his graduation, he signed with the Minnesota Twins to upgrade to the professional level.
Besides Twins, he played for the Cedar Rapids Kernels, Fort Meyers Miracle, and GCL Twins.
Due to his injury, Shane was benched often during his career. However, in February 2018, Kennedy put a stop to his pro-baseball career.
After his retirement, he became a real estate agent and joined Razzani International Realty, where he spent five years.
Shane and Paula made their relationship public on Instagram in 2019.
During COVID, the pair spent most of their time together. Later, in the year 2021, the duo got engaged, taking their relationship forward.
After a year, on January 7, 2022, Paula and her fiance welcomed an adorable daughter and named her Hilton Rose.
Why Did Paula Divorce Her Ex-husband?
Paula Creamer had been married to her ex-husband Derek Heath before. They were married on December 16, 2013, in Windermere, Florida.
Derek is a United Airlines pilot and United States Air Force veteran. The couple was loved by the fans, and they seemed like the perfect couple.
However, the couple separated in March 2018. Announcing her separation, Creamer said,
Derek and I are no longer together; we want to keep it as private as we can, but I am back out here, and I am beyond excited to be back out here.
The divorce of this beautiful couple made the audience speechless. The couple never mentioned the exact reason behind their separation.
The separation was very hard for the golfer, and she also had to go through surgery, so she took a break from her career for six months. Later, she came back for the 2018 LPGA tour.