Perry James Jones III, famous as Perry Jones, is an American professional NBA player. He last appeared in 2022 for the NBA G League's club, Windy City Bulls.
Jones began his professional career in 2012 after having a brief phenomenal college career at Baylor University.
Even though he faced numerous hardships there, he never disappointed his team with his performance.
Many had viewed him as the upcoming new star of American basketball when he entered the NBA as one of the best-rated young players.
However, he completely failed at showing his college magic to his new fans in the NBA. After spending some bad seasons with the Thunders, he was relegated to the NBA G League.
Since 2015, he has appeared in the NBA minor league with different clubs, unfortunately with no trophies.
Jones had won most awards and honors while in college, among which McDonald's All-American and a place in the Big 12 All-Rookie Team were his major accomplishments.
This article will take you through this unfortunate athlete's early years, his brief career in the NBA and abroad, his very few accomplishments, etc.
But before moving further, here are some quick facts about Perry Jones.
Quick Facts
Full Name
Perry James Jones III
Known As
Perry Jones
Date of Birth
September 24, 1991
Birth Place
Winnsboro, Louisiana, the USA
Nick Name
Not available
Religion
Christianity
Nationality
American
Zodiac Sign
Aquarius
Age

31

years old
Height
2.11 m (6 feet 11 inches)
Weight
235 lb (107 kg)
Hair Color
Black
Eye Color
Black
Build
Athletic
Father's Name
Perry Jones Sr.
Mother's Name
Terri Jones
Siblings
Three brothers
Siblings' Names
Not unavailable
Food Habit
Non-vegetarian
Education

Duncanville High School (Duncanville, Texas)
Baylor University (Waco, Texas)

Marital Status
Unmarried
Sexual Orientation
Straight
Girlfriend
None
Kids
None
Endorsements
Not available
Profession
Professional basketball player
NBA Draft
2012/ Round 1/ 28th pick overall
Position
Small forward/Power forward
League
National Basketball Association (NBA)
Active Years
(2012–Present)
Net Worth
$1- $5 million
Currently Plays For
None
Jersey Numbers
3, 34, 7, 38, 2
Career Highlights & Awards

McDonald's All-American (2010)
Big 12 All-Rookie Team (2011)
Third-team All-Big 12 (2012)
Third-team Parade All-American (2010)
Second-team All-Big 12 (2011)

Social Media
Instagram, Twitter
Merch
Autographed Basketball Card, Signed Basketball
Last Update

March 2023
Early Life, Family & Education
Perry Jones was born on September 24, 1991, in Winnsboro, Louisiana, United States. He is the eldest child of Perry Jones Sr. (father) and Terri Jones (mother).
His family's financial condition was very weak, so his family migrated to Texas when he was still a kid. After moving there, he attended Duncanville High School.
His father, Perry Sr., was a carpenter and used to sell wooden pallets for a living. Likewise, Perry's mother used to work at two different places in double shifts even though she was a heart patient.
She worked at a cafeteria in the local elementary school on days and at a local mall during the nights. Even though they worked hard, it was very hard for them to feed the family of six.
Perry has three younger brothers.
However, Jones was aware of his domestic situation from a young age, so he never troubled them. Instead, he was respectful and did everything he could to ease the pressure on his working-class parents.
Perry was initially very studious and achieved good grades. But after he began focusing more on basketball, his academic scores degraded.
However, it was not just basketball practice sessions that hampered his studies. The frequent coming and going of creditors and their mistreatment of his parents really traumatized him.
On top of that, they did not have a permanent home and had to rent different cheap hotels to live in. The Jones family was even on the brink of homelessness at one point.
However, no matter what, he never stopped playing basketball. Dealing with every harsh situation, he eventually graduated from Duncanville in 2010.
He attended Baylor University at Waco after graduation to pursue his college career and continue his studies.
Perry Jones | Career
High School Career
Perry Jones played high school basketball with much dedication and enthusiasm for the Duncanville school team. He and Shawn Williams, the future Texas Longhorns forward, were teammates there.
He improved himself into a much improved forward of his team and led to the Texas 5A championship in his junior year. However, they lost the trophy to Cedar Hill High School.
In addition, he played basketball for the AAU team, LBA Seawolves, while still at school. The small forward had won coaches' trust with his performance, so he was a regular player there too.
In 2009, he led the Seawolves to the semifinals of the Star Vision Sports Center Stage tournament held in Las Vegas, USA.
Moreover, he secured his place on the McDonald's All-American Team in 2020.
<<< Tyler Cook Bio: Net Worth, NBA & Girlfriend >>>
While graduating his high school, numerous sports agencies such as ESPNU and Scout Media had ranked him as one of the top upcoming players in the nation.
College Career
Jones opted for Baylor University over other big universities like Kentucky and Texas to play college basketball.
He had intended to join the Bears specifically because his AAU coach from his junior high school times, Lawrence Johns, was a coach for the Baylor Bears.
The NCAA authority had accused him of getting financial aid from his coach even before he enrolled in the university.
They declared that it goes against the NCAA rule, and he was ineligible to play in the NCAA tournament. Consequently, he missed out on the Big 12 tournament game.
Perry played well throughout his freshman season, which he finished with an average of 13.9 rebounds and 7.2 rebounds per game. However, the team could not make it to the NCAA tournament despite his effort.
He missed around five matches in the second season due to NCAA restrictions. But, the sensational player in him was not moved by unjust provisions, and he played equally good like his previous season.
He averaged 13.5 points and 7.6 rebounds per game, playing 33 matches that season.
<<< Tim Hardaway Jr.: Injuries & Net Worth >>>
Professional Career
After deciding to forgo his college career after his sophomore year, he declared for the 2012 NBA draft. The Oklahoma City Thunder seemed highly interested, and consequently, they chose him as the draft's first-round 28th pick.
However, the Thunders were already stuffed with many experienced athletes, so he got little opportunity to play in his rookie season. So instead, he was sent to their NBA D League affiliate club.
Perry played just 38 matches as a substitute player, where he averaged 2.3 points per game.
Even though the team increased his playing time in the next two seasons, the Baylor star could not make any remarkable impressions. His points per game were below 5.0 in all three seasons.
Consequently, the Thunders traded him to the Boston Celtics in 2015. After appearing for a few matches in NBA preseason for the Celtics, he was picked by the Iowa energy, the NBA Development League team.
Since then, the player has never been back in the NBA League. However, he switched between various foreign league teams and NBA G League teams until 2022.
In the meantime, he signed with the Khimki Moscow Region to play in the Russian Super League. However, the athlete soon changed his mind and returned to Iowa Energy in 2016.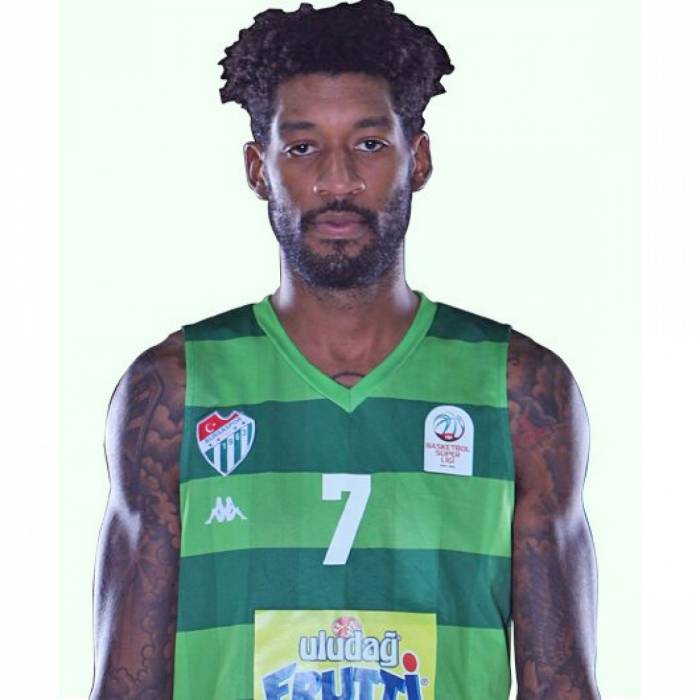 Likewise, he also briefly associated with the Bursaspor of the Turkish Super League and s. Oliver Wurzburg of the Basketball Bundesliga in Germany.
He returned to the NBA G League for the Windy City Bulls following his journeys abroad. However, he has not yet signed with any club after the Bulls released him in February 2022.
Awards & Achievements
McDonald's All-American (2010)
Big 12 All-Rookie Team (2011)
Third-team All-Big 12 (2012)
Third-team Parade All-American (2010)
Second-team All-Big 12 (2011)
Net Worth, Salary & Career Earnings
According to sources, Perry Jones has a net worth ranging from $1 million to $5 million.
Jones did not earn much money as expected earlier but seeing where he initially came from; he has earned enough to live a happy and comfortable life.
Perry Jones entered the NBA in 2012 as a promising player. The Oklahoma City Thunder paid him around $1 million for his rookie season alone.
Even though he played very few matches and had a miserable career, the Thunders offered him a similar amount in the next two seasons.
<<< Shabazz Napier Bio: Net Worth & Career >>>
Perry earned nearly $5.2 million from his NBA career before entering various minor and foreign leagues.
Personal Life
Perry Jones is a shy person and does not generally like to say much about his personal life.
The player has never been with any woman in the past and was single all the way up to the NBA. Even after beginning his professional career, he has never really got time to engage in an affair.
So, he has never been in a relationship yet. At least it has never been public.
So, most probably, he has not been dating anyone and is currently single. However, many people confuse him with being the husband of the NBA broadcaster, Stephanie Ready.
Coincidentally, her husband's name also happens to be Perry Jones. But, he is a different person.
Meanwhile, the small forward is still working on improving himself as a player and trying very hard to gain his momentum back. So, his priority at present is not his love life.
Age, Weight & Height
As of 2023, the veteran player is 31 years old. He is Aquarius, and he celebrates his birthday every September 24.
He has an enormous height, perfect to be a basketball forward. To be specific, he stands 2.11 meters (6 feet 11 inches) tall. Likewise, he weighs around 235 lb (107 kg).
Perry Jones has some tattoos inked on his hands. While in high school, he decided to make his first tattoo and dedicated it to his mother, Terri, to honor her for her struggles to keep the family afloat.
Moreover, he has black hair and black eyes.
Social Media
Frequently Asked Question (FAQs)
What happened to Perry Jones?
Perry Jones is currently out of the court and has not played any games since early 2022. However, he is not retired yet.
Who is the youngest player in the BIG3?
Perry Jones is the youngest player in the BIG3. He was 27 years old.