Even after his retirement, fans are still curious to know who Ralph Sampson wife is. We hate to be the bearer of bad news, but it seems like he isn't in the mood to get married anytime soon.
American former basketball player Ralph Lee Sampson Jr. was born on July 7, 1960, in Harrisonburg, Virginia. He was inducted into The Naismith Memorial Basketball Hall of Fame 2nd April 2012.
Sampson is a 7-foot-4-inch (2.24 m) sensation, a three-time collegiate national player of the year, and the first overall pick in the 1983 NBA draft.
By ninth grade, he was already 6 ft 7 in (2.01 m) tall. Later, he went to Harrisonburg High for his schooling, where he had grown to 7 ft 1 in (2.16 m).
Sampson was covered in six covers of Sports Illustrated in less than four years, making him possibly the most highly sought college basketball prospect of his generation.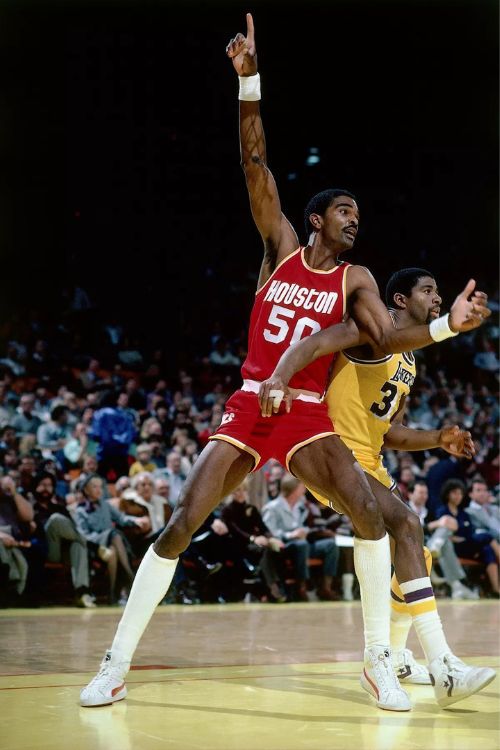 Finally, after careful deliberation, he chose to study and play for the University of Virginia.
After his junior year, Sampson thought about leaving Virginia and entering the 1982 NBA draft.
The San Diego Clippers and Los Angeles Lakers would toss a coin to decide which team would select first overall.
But Sampson's deadline to declare his availability fell ahead of the coin toss. He decided to stay in school rather than take a chance by joining the Clippers (who lost the toss).
But no need to be disappointed just yet, as he was NBA's top pick in 1983.
Who is Ralph Sampson Wife? Is He Married Right Now?
Sampson's history with women is not really a fairytale story. His first marriage was something that came close to it as the couple were together for 17 years.
It is said that Sampson tied the knot with his first wife, Aleize Dial, on December 3, 1986, in Anniston, Alabama, in front of friends and family.
The couple has not disclosed the reasons for the end of their union until now, and we might never know the reason behind it either.
But the news was very devastating, especially for their four children. Two sons and two daughters.
Ralph Lee Sampson III and Robert Sampson are the names of their sons, and Anna Aleize Sampson and Rachel Lee Sampson are their daughters.
After his divorce, Sampson got a second chance in love after he met the movie star Patrice Ablack. The couple still are very hesitant to disclose the details of their relationship to the public.
But it is said that Sampson proposed to Ablack in 2018, and she said YES! Furthermore, the couple still has not tied the knot, and Ralph Sampson does not have a wife yet.
Ralph Sampson Conflict With The Law
Sampson and the law haven't been on good terms. There have been multiple occasions where he has found himself in conflict with the law, but if it was knowingly or unknowingly, we will never know.
In 2003, two child support cases were filed against him, one for a daughter he fathered in 1985 and in 1988 for another daughter.
Sampson pleaded guilty and paid back child support. But that wasn't the end of the story.
Federal officials arrived at his suburban Atlanta home two years later and arrested him on two more counts of failure to pay child support.
The first involves a daughter born in 1986, who Sampson claims was adopted by her stepfather. The second case concerned a daughter born in 1988.
Sampson pleaded guilty and agreed to pay approximately $290,000 in restitution.
Furthermore, he lied about his finances during his arraignment. In 2007, he pled guilty to one felony count of mail fraud regarding the title of a $43,000 SUV.
For this, he was sentenced to 60 days in a prison camp near Atlanta.
He also had to spend a night in jail in 2011 after being arrested on the charges of failing to appear in court on a 2008 auto insurance violation.