Former NFL coach Rex Ryan grew up in Oklahoma with his two brothers, Rob and Jim. Rob is a twin brother of Rex, whereas Jim Ryan is his elder brother.
The twin brothers, Rex and Rob, greatly resemble each other and share common interests in sports.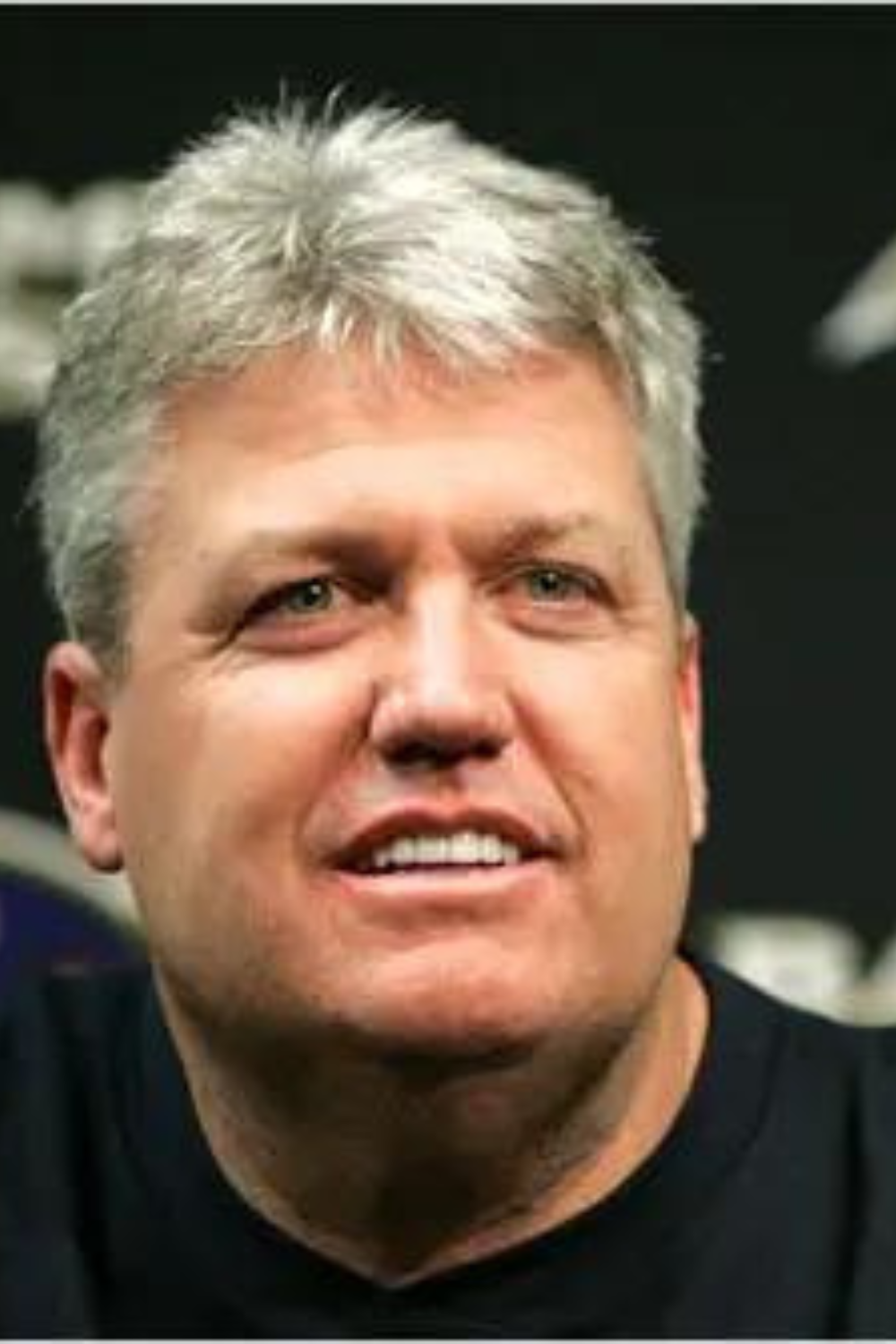 Rex Ryan formerly served as the head coach of the New York Jets and Buffalo Bills of the National Football League (NFL).
After graduating, Ryan dedicated 22 years to being an assistant coach for various college and professional teams.
Under his leadership, the Jets made back-to-back trips to the AFC Championship Game in 2009 and 2010, marking the beginning of his head coaching stint with the team.
Following two years at his father's NFL team, the Arizona Cardinals, he returned to collegiate football and served as the defensive coordinator for Cincinnati, Oklahoma, and Kansas State.
Subsequently, the NFL's Baltimore Ravens hired him as their defensive line coach, and he eventually climbed the ranks to assistant head coach and defensive coordinator.
Rex Ryan Brothers, Jim, And Rob
Rex Ryan was born on December 13, 1962, in Ardmore, Oklahoma, United States, to Buddy Ryan and Doris Ryan.
Buddy gained fame as the defensive coordinator of the Super Bowl-winning Chicago Bears and later as head coach of the Philadelphia Eagles.
He instilled in his players a sense of dedication and football expertise. Unfortunately, he passed away on June 28, 2016.
Since his youth, Rex had a strong desire to follow in his father's footsteps and pursue a career as a professional football coach.
Rex has two brothers, a twin brother named Rob Ryan and an elder brother named Jim Ryan.
Twin Brother: Rob Ryan
Rob and Rex Ryan are brothers, and although they are identical twins, it's Rob who sports the long hair and potbelly.
He holds the position of senior defensive assistant for the Las Vegas Raiders in the National Football League.
Throughout his career, Rob has worked as a defensive coordinator or assistant coach for seven different NFL teams.
He is happily married to Kristin Ryan and is a proud father of two sons, Matthew Ryan and Joe Ryan.
Elder Brother: Jim Ryan
Jim Ryan is the eldest child of his parents, making him the older brother of Rex and Rob.
Unlike his brothers, Jim chose to pursue a different path, becoming a lawyer based in St. Louis.
Even though he is six years older than the twins, Jim continues to support his brothers in their football careers.
He expressed his thoughts to The Buffalo News last summer, saying, "My dad, I think, built up a controversial-but-awesome football name. Rex and Rob are carrying that on."
Rex Ryan Family Tree
In 1987, Ryan married his wife, Michelle. When Rex accepted a graduate assistant position at Eastern Kentucky, he proposed to Michelle over the phone, and she accepted.
They tied the knot later that year, in 1987.
Rex and Michelle first met during their time at Southwestern Oklahoma University in the mid-1980s.
An interesting fact is that Michelle had planned a double date with the two brothers, but Rex declined to attend.
Together, Rex and Michelle are parents to two sons, Payton and Seth. Payton, the older of the two, was named after the Hall of Fame running back Walter Payton, whom his father coached.