UFC is the most extensive MMA promotion company in the world. Along with its immense popularity worldwide, it has some of the highest-level fighters.
As one of the popular sports, there is no doubt that millions of people watch the sports on their T.V. set worldwide. Additionally, the events' tickets almost always are sold out. As a result, there's no question that the sport generates massive revenues.
The fighters are also paid handsomely. With the rise in popularity of the sports, some fighters earn millions of dollars and have some of the highest paychecks in the sports world.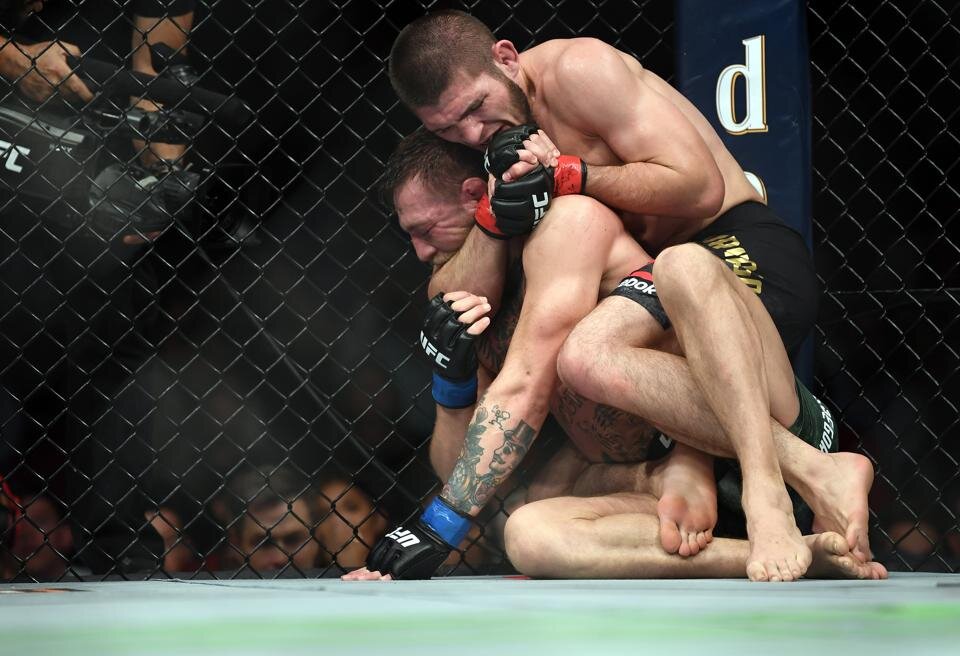 In addition to their huge paycheck, they also have endorsement deals with many brands. So it further increases their total net worth.
Keeping these in mind, we have made a list of some of the richest UFC fighters. Here, we will look at their net worth and determine which fighter is the richest.
So without further delay, let us get right into the list.
Top 10 Richest UFC Fighters in the World
The list presented below has been prepared with the help of various trusted sources from the internet like News18, WealthyGorilla, etc. However, before diving into the list, let us take a quick look at the ranking in the table below.
10. Randy Couture
Division: Heavyweight and Light Heavyweight
Randy Couture is a former UFC champion who is also known for being a former U.S. Army sergeant, an actor, mixed martial artist, and Greco-Roman wrestler. He is of our number 10 of the richest UFC fighters with a net worth of $17 million.
During his career in UFC, Couture became UFC Heavyweight champion three times, UFC Light Heavyweight champion two times, and an interim UFC Light Heavyweight Champion. The UFC fighter has competed in a record 16 title fights.
While in the ring, he was known for mixing his wrestling skills to execute takedowns and successively strike the opponent on the bottom. Likewise, he also mixed varieties of skills which made him one of the greatest UFC fighters.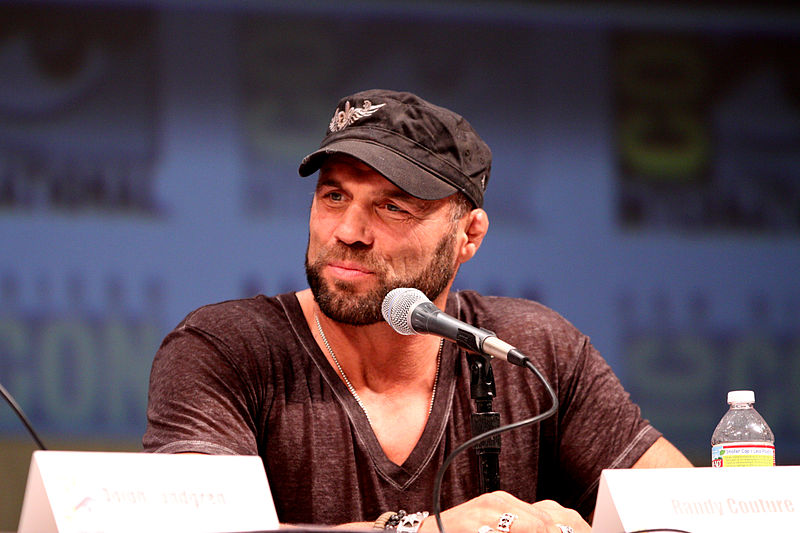 Couture has various records in UFC. For example, he is the first of the seven fighters to hold UFC championship titles in two different divisions; he is tied for the most wins in UFC Heavyweight Championships bouts.
He retired from UFC in 2011 and is a UFC Hall of Famer. Additionally, Couture is the oldest champion in MMA history and the only UFC fighter to win a championship after becoming a Hall of Famer.
UFC is one of the most recognized leagues in the world, and there have been many great fighters who have graced the UFC ring. Click here to read about the best UFC fighters!
9. Wanderlei Silva
Division: Heavyweight, Light Heavyweight, and Middleweight
On our number 9 is the Brazilian-American mix martial artist fighter Wanderlei Silva. He has a total net worth of $18 million. He made his UFC debut in 1998 at UFC Brazil: Ultimate Brazil.
Silva was in the Brazilian army and later joined Vale Tudo and Brazilian jiu-jitsu school. His aggressive fighting style mixed with street brawling, Muay Thai, and kickboxing helped him climb the UFC ranks.
Similarly, after his debut in UFC Brazil, he debuted in PRIDE at Pride7 in 1999. After that, he slowly started to dominate the organization. After his successful run in PRIDE, Silva signed with UFC in 2007.
In 2016, he received his American citizenship. His ruthless fighting style has made him one of the fierce fighters in UFC. However, his career in UFC ended after he refused to submit the drug tests.
Silva was banned for a lifetime and fined $70,000 by the Nevada State Athletic Commission in 2014. Although the lifetime ban was overturned in 2015, he was released from the UFC contract the following year.
8. Fedor Emelianenko
The next richest UFC fighter on our list is a Russian mixed martial artist Fedor Emelianenko. He is tied with Wanderlei Silva with a net worth of $18 million. Besides being a former UFC fighter, he is also a sambist judoka.
Emelianenko started his professional career as a member of the Russian Top Team. Then he made his debut in the RINGS before entering the Pride Fighting Championships. However, he is most notably known for his time in MMA, where he debuted in 2000.
Emelianenko's notable winnings include MMA Pride Fighting Championship, FIAS World Combat Sambo Championship, and Russian Judo Federation National Championship.
Similarly, the fighter is also known for his notable wins over two Olympic medalists, four former UFC champions, etc. However, even after a successful run, Emelianenko decided to take hiatus.
UFC President Dana White tried to get him out of retirement but was unsuccessful. Finally, however, in 2015, he announced he was coming out of his retirement. Currently, he is competing in the Rizin Fighting Federation and Bellator MMA.
7. Anderson Silva
Division: Middleweight and Light Heavyweight
Coming on number 7 of our top richest UFC fighters is Anderson Silva. He is tied with Wanderlei Silva and Fedor Emelianenko with a total net worth of $18 million. Silva is a Brazilian-American former UFC fighter and mixed martial artist.
The UFC president Dana White and numerous mixed martial arts pundits have named Silva one of the greatest mixed martial artists. As a result, he was one of the highest-rated fighters with a huge paycheck.
Starting his career in the welterweight category in Brazil, he debuted in the PRIDE and Cage Rage before debuting in UFC. In 2006, Silva signed with UFC to a multi-fight contract and made his debut at Ultimate Fight Night 5.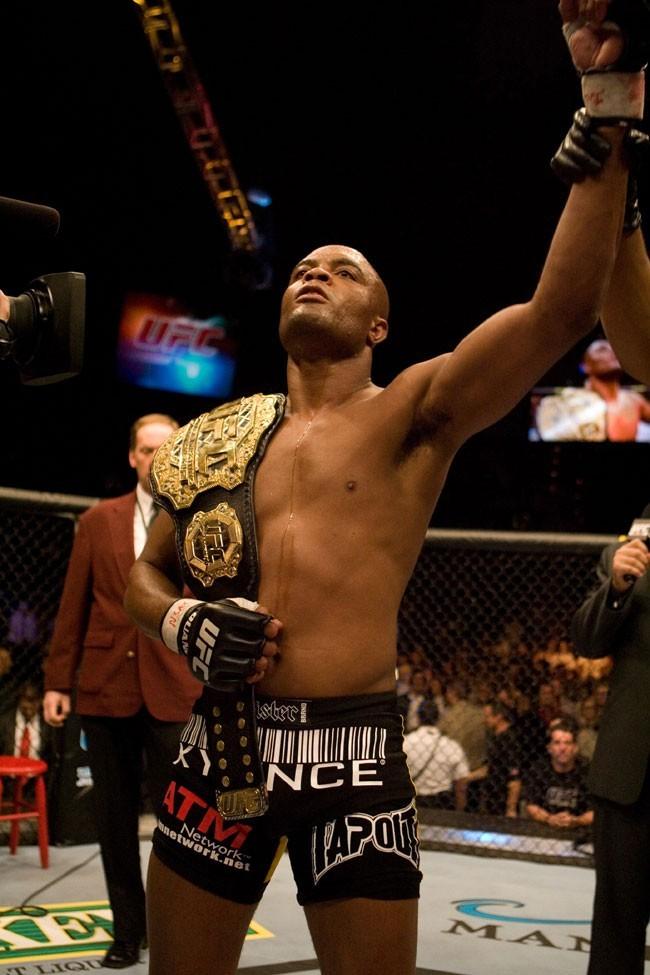 A stand-up fighter with expertise in Muay Thau, boxing, and taekwondo, Silva made numerous UFC offensive striking records. As a result, Silva has been widely regarded as one of the best strikers in MMA history.
Furthermore, he has the longest Middleweight Champion title reign record in UFC history at 2,457 days. Similarly, during this period, Silva recorded 16 consecutive victories. In 2020, he left UFC and returned to his boxing career.
There are many memorable fights in UFC that are fan favorites. However, few are recorded to be the best in UFC history. Click here to read about the best UFC fights!
6. BJ Penn
Division: Lightweight, Welterweight, and Middleweight
Next up, we have BJ Penn, with a net worth of $22 million. He is a professional mixed martial artist and Brazilian Jiu-Jitsu practitioner. The UFC fighter is regarded as one of the best competitors in UFC's history.
He started his mixed martial arts journey in 1997 when he started Brazilian Jiu-Jitsu practice. He then became the first non-Brazilian to win the black-belt division of the World Jiu-Jitsu Championship in Rio de Janeiro.
After this huge accomplishment, Penn caught the attention of the UFC. After signing with the enterprise, he made his first UFC debut on May 21, 2001. Soon his skills made him one of the most powerful fighters on the main roster.
Similarly, given his skills, Penn became the second fighter among seven to win titles in multiple weight classes in UFC history. He also became the UFC Lightweight Champion and UFC Welterweight Champion.
UFC president Dana White credits him with bringing the lower-weight divisions into the mainstream of mixed martial arts. Penn was inaugurated into the Modern-era wing of the UFC Hall of Fame in 2015.
5. Brock Lesnar
Brock Lesnar is popular for being a WWE wrestler, but he is also a former mixed martial artist, amateur wrestler, and professional football player. He signed with MMA in 2007. He is fifth on the top richest UFC fighters list with a net worth of $28 million.
Lesnar made his debut in UFC 81: Breaking Point in 2008. From the beginning of his debut, he proved to be a dominant fighter in UFC. In the technical knockout, he won his UFC Heavyweight Championship at UFC 91 in a fight against Randy Couture.
In 2011, Lesnar was listed as the top fighter in MMA as the highest-paid athlete by ESPN magazine. However, due to his struggles with diverticulitis, he retired from the MMA the same year.
In 2015, despite his earlier announcement of retirement from MMA, Lesnar returned to UFC. But he failed the UFC's doping test and tested positive for clomiphene. As a result, he was fined, and in 2017, he retired from MMA for a second time.
Lesnar is a twelve times world heavyweight champion, including WWE, NJPW, and MMA promotions. Currently, he is signed with WWE as a free agent. Lesnar is regarded as one of the greatest professional wrestlers of all time.
4. George St. Pierre
Division: Welterweight and Middleweight
George St. Pierre is on our number four of the top richest UFC fighters. The fighter is widely regarded as one of the greatest fighters in MMA and has a net worth of $30 million. He made his UFC debut at UFC 46.
Initially, St. Pierre started training in Kyokushin Karate from his father. He was also trained in wrestling, Brazilian Jiu-Jitsu, and boxing. As a young boy, St. Pierre was inspired by Jean-Claude Van Damme.
In his first debut match, he was defeated. However, St. Pierre won his next match via technical knockout in only 1:42 of the first round.
As his career progressed, he became a two-division UFC champion and won titles in the welterweight and middleweight divisions. Additionally, St. Pierre is known for training in various gyms with several groups.
He had the record for most wins in title bouts and the second longest combined title streak in UFC history at the time of his retirement.
He announced his retirement in 2013. Although he retired as the reigning Welterweight Champion, St. Pierre returned to UFC in 2017.
3. Khabib Nurmagomedov
Division: Lightweight and Welterweight
Khabib Nurmagomedov ties with Geroge St. Pierre as one of the top richest UFC fighters with a net worth of $30 million. He is a former Russian professional mixed martial artist and UFC fighter.
Khabib is widely regarded as the greatest lightweight in the history of MMA. He was trained in sambo, judo, and wrestling. In 2008, he made his professional debut in MMA. Within a month of his debut, he had collected four wins.
In 2011, UFC signed Nurmagomedov on a six-fight deal in the UFC's lightweight division. His UFC debut fight was at UFC on F.X. 1, where he was victorious against Kamal Shalorus.
Similarly, he went ahead to win the UFC title and became the first Muslim fighter to win a UFC title. Additionally, he was the longest-reigning UFC Lightweight Champion. Nurmagomedov had 29 wins and no losses at the time of his retirement.
Furthermore, he was ranked number 1 in the UFC men's pound-for-pound rankings at his retirement. Although he retired from UFC, he is working as a mixed martial arts coach and cornerman.
2. Rorion Gracie
Rorion Gracie is a Brazilian-born Gracie Jiu-Jitsu Grand Master and co-founder of the UFC. He is ranked second among our top richest UFC fighters with a net worth of $50 million. Similarly, he is a writer, producer, publisher, and lecturer.
Gracie is widely recognized as one who introduced Gracie/Brazilian Jiu-jitsu in the United States. He is also one of the few people in the world to hold a 9th-degree red belt in Brazilian Jiu-Jitsu.
In 1993, Gracie reamed up with promoter and business executive Art Davie to create UFC. He recruited seven martial artists of different styles to participate in a single-elimination tournament.
He also enlisted his brother Royce to represent the family-style in the tournament. Although Royce was the smallest competitor, he gave an excellent example of their family Gracie Jiu-Jitsu style.
Gracie is not just one of the richest UFC fighters; he is also one of the richest athletes in the world across all sports.
Click here to read about Chris Holdsworth's Bio: Early Life, UFC, Incident & Net Worth!
1. Conor McGregor
Division: Featherweight, Lightweight, and Welterweight

And the number one spot for the top richest UFC fighter goes to Conor McGregor. He is an Irish mixed martial artist who currently fights in the Lightweight division of UFC. Similarly, he is one of the highest-paid athletes in the world.
Forbes listed McGregor in its list of the highest-paid athlete in 2021, with reported earnings of $180 million. He made his MMA debut in 2007, and the following year, he debuted in the lightweight division.
McGregor also plays in the featherweight and welterweight divisions. In UFC, Conor McGregor is one of the biggest names. As a result, he drew the biggest pay-per-view in MMA history.
Likewise, he has headlined five out of the six highest-selling UFC pay-per-view events. His headline match with Khabib Nurmagomedov drew 2.4 million pay-per-view, while his boxing match with Mayweather drew 4.3 million pay-per-view.
Aside from his huge salary, McGregor has numerous endorsement deals estimated to be $7 million. Additionally, he also has launched Proper No. Twelve Irish whiskey and owns a pub, The Black Forge Inn.
Conclusion
With the fame in UFC, these fighters have also earned a fortune. These fighters have earned their popularity with impressive skills and entertained the audiences.
They have shed their blood and sweat in the Octagon. Hence, their hard-earned paycheck is well-deserved, and they are the top richest UFC fighters.