Robert Covington is an American professional basketball player for the Los Angeles Clippers in the NBA.
He played college basketball for the Tennessee State Tigers before making his way up to the NBA. While there, he was named to the First-team All-OVC in 2012.
Covington's entry into the NBA League was not as easy as many think. No clubs had wanted him in the 2013 draft.
However, he quickly earned his place in the country's biggest league after having an impressive rookie season in the 2013 NBA D-League.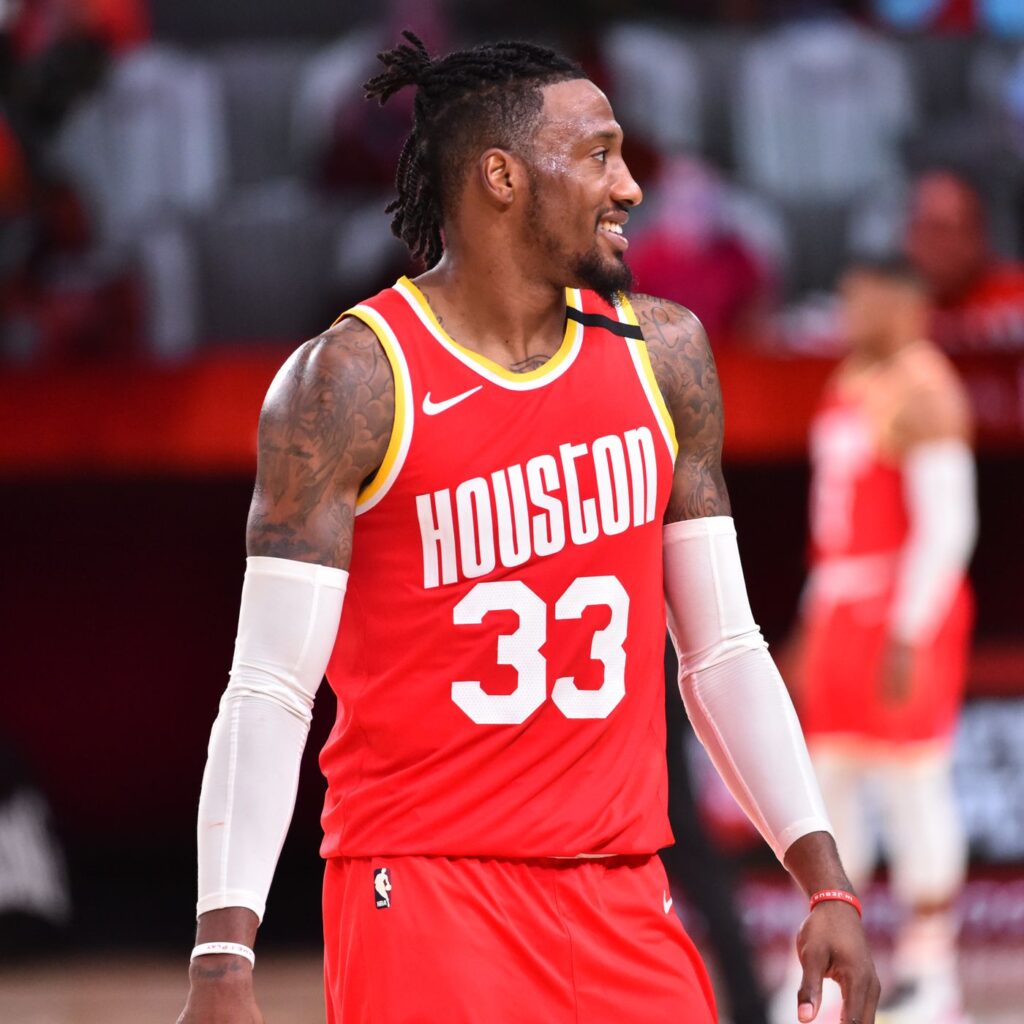 The small forward shaped his professional career while playing for the Philadelphia 76ers for around five league seasons.
In that case, he is one of the very few players to have a successful NBA journey even after failing in the draft.
Although he faced many challenges during his career, one nearly finished his career early on, he has always faced them with confidence. Only the person who completely believes in his craft can do that.
In this read, we will have a closer look at his interesting life. But before diving deep into his story, here are some quick facts about him.
Quick Facts
Full Name
Robert Covington
Date of Birth
December 14, 1990
Birth Place
Bellwood, Illinois, the USA
Nick Name
RoCo
Religion
Christianity
Nationality
American
Zodiac Sign
Sagittarius
Age

32

years old
Height
2.01 m (6 feet 7 inches)
Weight
209 lb (95 kg)
Hair Color
Black
Eye Color
Dark brown
Build
Athletic
Father's Name
Dennis Bryant
Mother's Name
Teresa Bryant
Siblings
Dennis Bryant Jr., Deveon Bryant
Food Habit
Non-vegetarian
Education

Proviso West High School (Hillside, Illinois)
Tennessee State University (Nashville, Tennessee)

Marital Status
Unmarried
Sexual Orientation
Straight
Girlfriend's Name
Amirah Dyme
Kids
One
Kid's Name
R.J. Covington
Salary
$12.9 million
Profession
Professional basketball player
NBA Draft
2013/Undrafted
Position
Small forward/Power forward
League
National Basketball Association (NBA)
Active Years
(2013–Present)
Net Worth
$1-$5 million
Currently Plays for
Los Angeles Clippers
Jersey Number
23
Social Media
Instagram, Twitter
Merch
Notebook
Last Update

May 2023
Early Life, Family & Education
On December 14, 1990, Robert Covington was born in Bellwood, Illinois, United States. His mother, Teresa, married Dennis Bryant when he was very young.
So, Robert grew up with his stepfather, Dennis, near Hillside, Illinois. Besides, there is no information about his biological father.
However, Covington soon grew fond of his stepfather, and Dennis, too, loved him like his own son. Later on, his mother gave birth to two younger brothers, Dennis Jr. and Deveon Bryant.
Both his younger brothers later became athletes and played soccer during school and college days.
Dennis recognized his children's athletic abilities very early and often used to take them outside to play various sports. Meanwhile, Covington began developing a particular interest in basketball.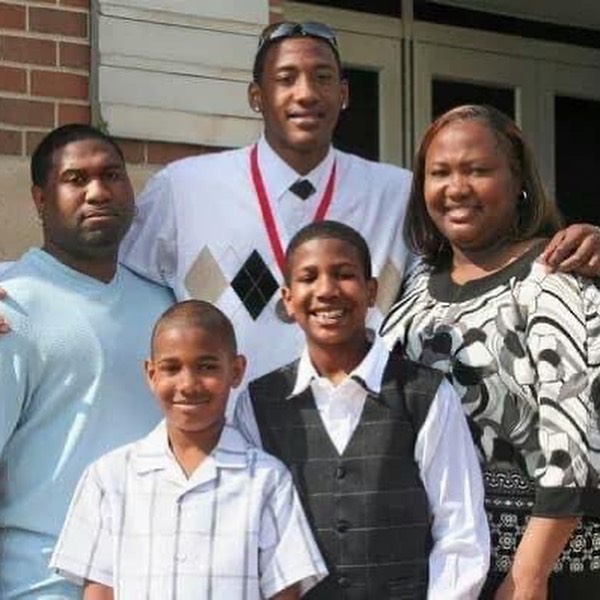 The home environment he grew up in was very friendly, and both his parents assured him that he could be a great athlete if he continued playing well.
However, it was not easy as it seemed. Robert was very skinny in his childhood, and there were many kids in the town with exceptional talents and relatively better than him in skills.
But, Dennis did not let him give up. After failing to make it to his grade school and middle school team, he joined the AAU team in Illinois under coach Kevin Dockery.
Gradually, he improved a lot as a player and later even made it to the Proviso West High School basketball team. However, had it not been for his father's motivation, he could have given up a long ago.
Furthermore, he studied at Proviso until 2009 and joined the Tennessee State University (TSU) in Nashville for his further studies.
Covington holds a bachelor's degree in exercise science from TSU.
Robert Covington | Career
High School Career
Robert attended the Proviso West High School in his hometown and also played high school basketball for them. However, he was not included in the school team during his junior years as he initially had nothing special.
Fortunately, he had a growth spurt when he was in the first year of high school, which had a huge impact on his game.
He was already quite good at jump shots, but then he became better at passes and defense as well. Moreover, his regular practice with the AAU had helped him upgrade his skills.
Consequently, he led his team to the 2009 West Suburban Championship victory. He finished his senior season with an average of 18.0 points and 11.0 rebounds per game.
<<< Marcus Paige: Career, LNB Pro A & Family >>>
College Career
After graduating high school, Robert Covington decided to join Tennessee State University and took up the science stream. Even though his preferred faculty was time-demanding, he managed to play basketball and studied very well.
Covington played all 32 matches in his first season with an average of 11.5 points and 6.5 rebounds per game. For his performance in his rookie season, he received several honors.
As a sophomore, he came out as an even better small forward and posted eight double-doubles throughout the season. He finished his second season with an average of 13.3 points and 7.5 rebounds per game.
Likewise, his last two college seasons were extremely successful compared to two great previous seasons. But, sadly, he missed around ten matches in his senior season due to an injury.
Professional Career
After having an overwhelming career with the Tennessee State Tigers, Covington remained undrafted in the 2013 NBA draft.
But he signed a contract with the Houston Rockets on July 15, 2013, and was immediately assigned to the Rio Grande Valley Vipers for the NBA D-League.
It was NBA D-League games that helped him get the attention of the NBA experts. He averaged 23.2 points and 9.2 rebounds per game that season, earning him the Rookie of the Year (2014).
Following that season, he signed a five-year contract with the Philadelphia 76ers on November 15, 2014.
Covington played excellent basketball games one season after another and established himself as one of the best small forwards in the NBA over the years.
He played four full seasons for the 76ers until the 2017-18 season. He averaged over 10.0 points per game each season. Besides, he was making good records in defense as well.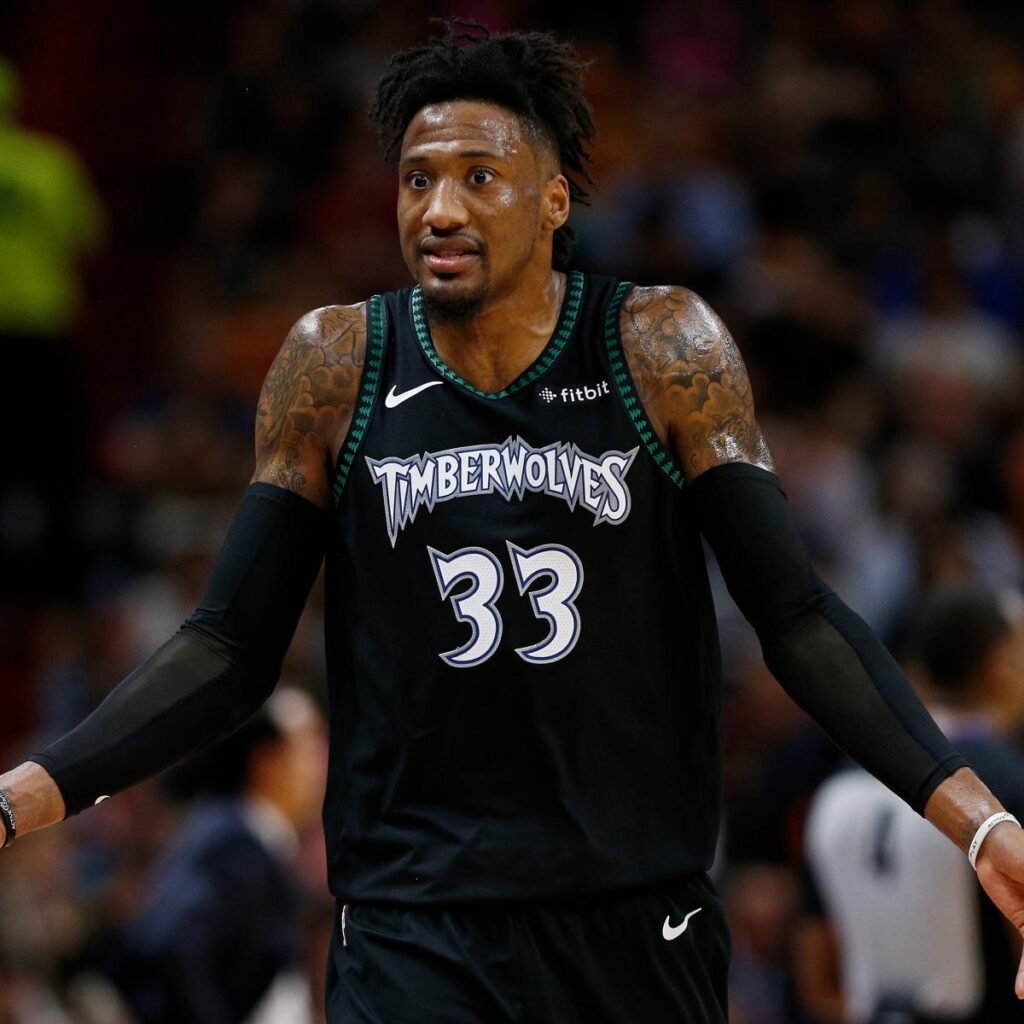 However, the 76ers traded him to the Minnesota Timberwolves after playing 13 matches for them in the 2018-19 season. His stay with the Timberwolves was full of injuries.
After playing a few matches, he suffered a knee injury and remained on the bench for quite a long before recovery. Later on, the club briefly assigned him to the Iowa Wolves.
Sadly, his knee injury became worse before he could return to the NBA League in the next season. Consequently, he missed many games and played only 48 matches for the Timberwolves in the 2019-20 season.
He was recently traded to the Los Angeles Clippers on February 4, 2022. Before that, he spent a couple of seasons with his former club, the Rockets, and the Portland Trail Blazers.
Awards & Achievements
Some of his awards and achievements include:
NBA All-Defensive First Team (2018)
Second-team All-OVC (2011, 2013)
NBA G League Rookie of The Year (2014)
NBA G League All-Star (2014)
All-NBA G League First Team (2014)
NBA G League All-Star Game MVP (2014)
Robert Covington | Net Worth
According to various sources, Robert Covington has a net worth ranging from $1 to $5 million. However, his main source of earning is the league games.
The athlete only appeared in seven matches for the Houston Rockets in his first NBA regular season, but the club paid him around $490k, which was more than he got paid in the NBA D-League.
However, he became a regular small forward in the major league for the Philadelphia 76ers. So, he began earning a large sum of money annually. He earned around $19 million from his four seasons with the 76ers.
Covington has already earned more than $50 million from his NBA career to date.
<<< Quinn Cook: Net Worth & Achievements >>>
He is currently playing for the L.A. Clippers, where his annual salary is approximately $13 million. With that salary, Robert is the fifth-best paid athlete in the L.A. Clippers this season.
You can find out more about his salary details at hoopshype.com.
Robert Covington | Personal Life
Robert Covington is in an intense relationship with his girlfriend, Amirah Dyme, also known as "Cake Queen" among her fans. She is a German citizen and is an Instagram model with around 3.8 million followers.
She has already worked with various popular brands such as Fashion Nova, Blanco Bay, NA-KD, etc.
Amirah was born in Germany in 1995 to her parents, Kosar and Elsa Dyme. Even though she was born and brought up in Germany, Dyme belongs to the Sudanese heritage.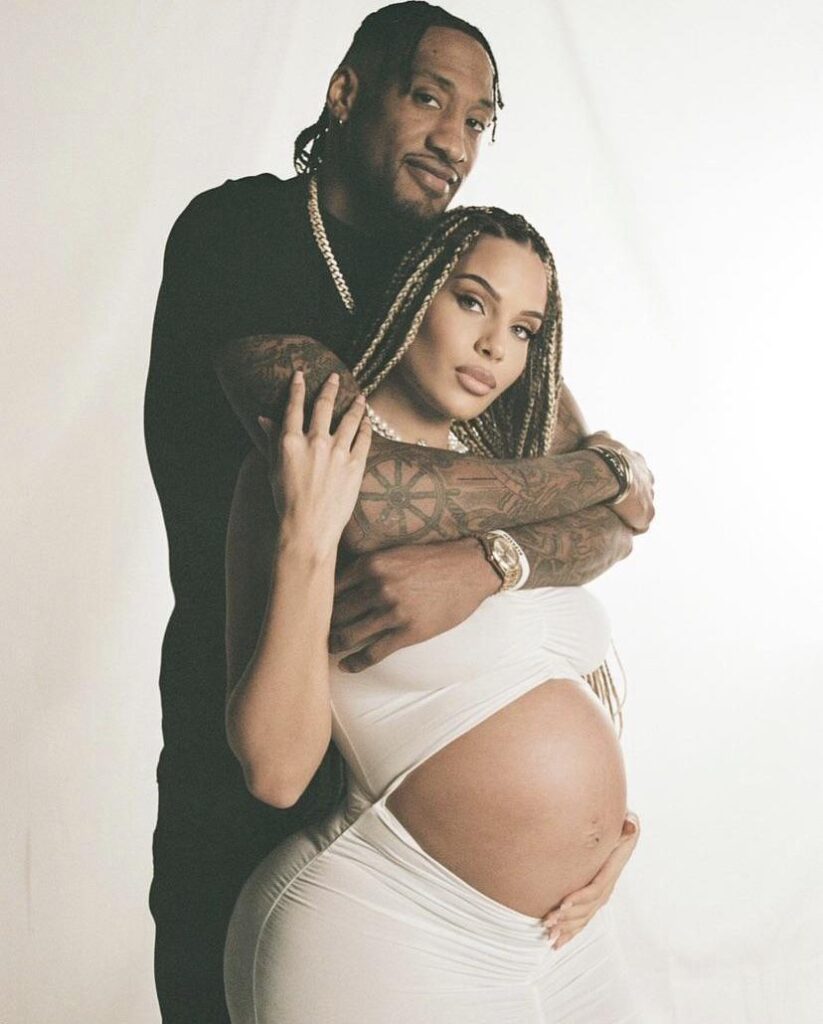 Robert and Amirah began dating in 2020.
Before that, she dated a Nigerian multi-millionaire Ray Hushappi who was arrested in 2020 in Dubai allegedly for his involvement in several scams and money laundering cases.
However, Amirah is pregnant with the child of Covington, and they are happy together. Recently in early March 2022, they shared several pictures of a baby bump with their fans on their social media handles.
Similarly, Robert has a son named R.J. from his previous relationship with Kaylee Anderson. He was in a relationship with her from the early 2010s, and their son was born on March 4, 2017.
They eventually broke up in 2018. Kaylee currently works as a real estate agent.
Mental Health Issues
Covington recently opened up about the mental problems he endured a few years ago. He was about to leave the sport completely after getting injured during his time with the Minnesota Timberwolves around 2018.
In addition, he remarked that he usually liked to stay alone idly and avoided people near him.
However, he consulted the church and sought professional help, due to which he later recovered. Moreover, he thanks the then Timberwolves coach Ryan Saunders who helped him escape those depressive times.
All he needed was people to converse and console him when he felt like he was at the lowest point of his life.
Besides sharing his experience, he suggested others as well to be serious about mental health issues and start having conversations about anxiety and depression.
The athlete was also involved with an organization named The Elephant in the Room, Inc, which has been working in the field of mental health since 2017.
Robert Covington | External Features
As of 2023, Robert is 32 years old. About his physical stats, he stands 2.01 meters (6 feet 7 inches) tall and weighs around 209 lb (95 kg).
Moreover, Covington has engraved numerous tattoos over his body, including his torso.
His tattoos consist of various stuff with a wide range of meanings, including signs and prayers concerned with Christian faith, hard work, his name's initials, and much more.
Robert Covington on Social Media
<<<Tony Parker Bio: Net Worth & NBA >>>
Frequently Asked Questions (FAQs)
How many double-doubles does Covington have?
Covington has slightly over forty double-doubles in his career to date.
Why did Covington wear a face shield?
Covington wore a face shield in 2021 to protect his injured nose. His nose was supposedly broken when he collided with Anthony Davis.
Moreover, he again got hit by Julius Randle during their match against the New York Knicks. After that, he appeared on the court wearing a face mask until the end of 2021.