Christine Vargas is the beautiful girlfriend of an American professional basketball player for the Cleveland Cavaliers of the NBA, Robin Lopez.
He was drafted in 2008 by the Phoenix Suns, 15th overall in round 1, and has been playing since then.
Christine and Robin have been together for quite a long time, yet they have not tied the knot.
The couple first met in 2015, when Lopez played for Portland Trail Blazers while he was in the early stages of his career.
As they are comfortable about their relationship being in public, they post about their relationship on their social media, often without hesitation.
Now, let's get into the lives of Robin Lopez's long-time girlfriend, Christine Vargas. But before that, here are some quick facts you need to know about Christine.
Quick Facts
| | |
| --- | --- |
| Full Name | Christine Vargas |
| Date Of Birth | March 8, 1991 |
| Age | 32 Years Old |
| Birth Place | Florida, United States |
| Zodiac Sign | Pisces |
| Parents | Not Available |
| Profession | Account Executive |
| Height | 5 ft 2 in / 1.58 m / 158 cm |
| Weight | 121 lb / 55 kg |
| Hair Color | Black |
| Eye Color | Brown |
| Marital Status | Not Married |
| Sexuality | Straight |
| Boyfriend | Robin Lopez |
| Social Media | Instagram |
| Merch | Not Available |
| Last Update | May 2023 |
Christine Vargas
Early Life, Education & Parents
Christine was born on March 8, 1991. Her family is originally from Portoviejo, Ecuador.
There is no other information about the Vargas family to date.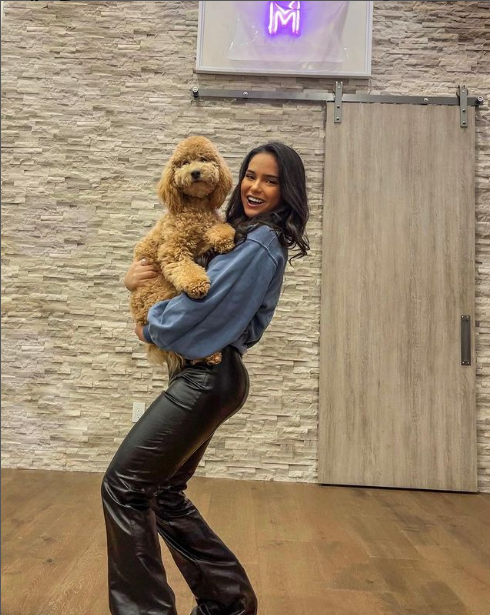 Ms. Vargas earned a Bachelor of Arts in Organizational Communication from the University of South Florida in 2013.
Christine is on Instagram (@christine_vargas) with 4778 followers, but the account is private.
Career
Christine Vargas became prominent after disclosing her relationship with an NBA player Robin Lopez.
She spent over seven months as a recruiting intern for the football team during college.
The beautiful girlfriend of Lopez also worked as a baseball recruiter and social media correspondent intern for Prospect Wire.
Similarly, she worked as a corporate sales executive for Viking Athletic Partnership (VIP) services at Aja Wiregrass.
According to her LinkedIn page, Vargas is employed with the Portland Timbers as an account executive as of 2023. She has been working there since 2014.
Robin Lopez's Wife Or Girlfriend?
Even though Robin and Christine have been together for quite some time, they are not yet married, but they share a home and many beautiful moments.
They go on trips and celebrate their birthdays together. Robin Lopez's girlfriend is a close friend of his brother and family.
Lopez & Christine's First Meet
Christine Vargas and NBA player Robin Lopez have been dating for quite a while now, but the information about how and when they met is still shrouded in mystery.
We don't know how long the pair have been dating, but since 2015, they've posted photos on Instagram.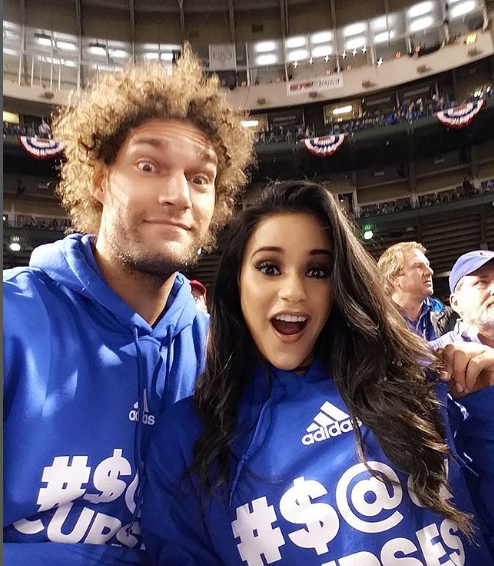 The couple enjoys many activities and looks comfortable with one another. Christine also goes to her boyfriend's games and encourages him.
Robin Lopez's girlfriend is an avid traveler who enjoys experiencing new things; the pair spends a lot of time traveling.
Together they have a dog named Muppet and are smitten with their pet and enjoy playing with him.
Net Worth
Vargas has had quite a remarkable career in the sports arena.
Although she's not a sportsperson, she has worked as a sales executive, account executive, and many more.
She has been working hard for many years, accumulating quite a hefty sum.
Christine Vargas has a net worth of approximately $1-$5 million as of 2023.
Robin Lopez's Previous Relationship
Before Christine, Robin was in a relationship with American golfer Michelle Wie in 2008.
They met at Stanford; at the time, Robin played for the Cardinals hoops squad with his twin brother Brook Lopez.
After a brief affair, they parted ways.
Michelle Sung Wie West is an American professional golfer on the LPGA Tour. She was born in Hawaii on October 11, 1989, and is 33.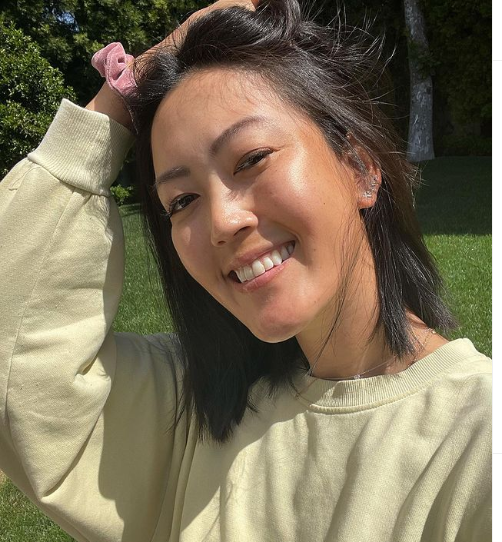 Michelle had previously impressed the world with her athletic abilities when she was ten, as she was the youngest player to qualify for a USGA amateur championship.
Wie competed against top golfers in LPGA tours as a teenager and has five professional wins.
She competed in events, including the Women's British Open and the PGA Championship. Her first and only major win was at the 2014 U.S. Women's Open.
As of 2023, she is married to Jonnie West and is a mother of a daughter named Makenna.
Robin Lopez
Robin Byron Lopez was born under the sign of Aries on April 1, 1988, to Deborah Ledford and Heriberto Lopez. He is 33 as of 2023.
Robin was born into a large family with mixed origins in North Hollywood and was raised in Los Angeles.
His father is a native of Cuba, and his mother is of German, English, and Scottish descent. Chris Lopez, Alex Lopez, and Brook Lopez are his brothers, while Brook and Alex are twins.
He graduated with honors from San Joaquin Memorial High School in Fresno, California, and then went to Stanford University afterward.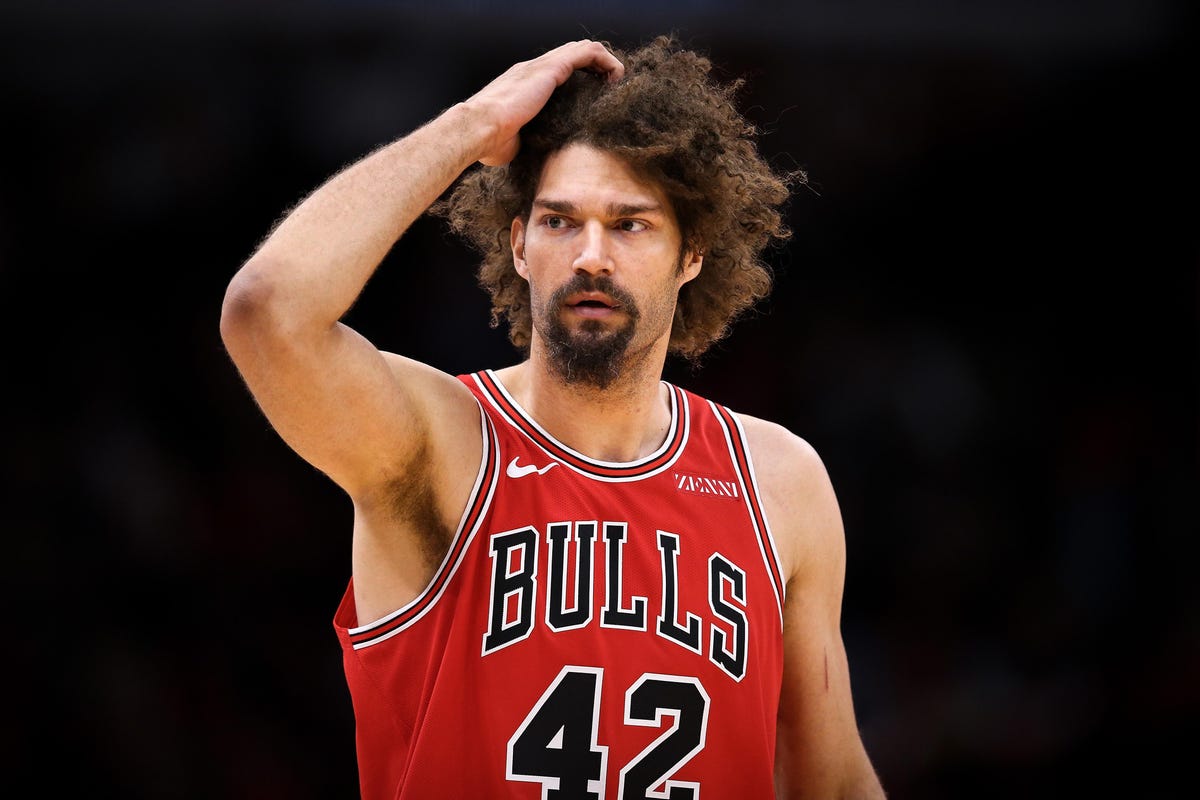 After enrolling at Stanford, Lopez joined the Cardinal team and set a record in his first year. During his collegiate career, he was awarded several defensive honors.
After being drafted by Phoenix Suns, he has played for teams like New Orleans Hornets, Portland Trail Blazers, New York Knicks, Chicago Bulls, Milwaukee Bucks, Washington Wizards, and Orlando Magic.
Social Media & Net Worth
Robin Lopez is said to have a net worth of $26 million as of 2023.
Indeed, most of his earnings come from his playing career and brand endorsement deals.
Robin has made significant progress from his early years regarding his career earnings.
He began his career with the Phoenix Suns, who offered him an $8 million contract.
Regarding his social media presence, he is on Instagram (@gustogummi88) with 159k followers and on Twitter (@rolopez42) with 169.8k followers.
Popularity Graph
Christine Vargas is the famous girlfriend of the NBA player Robin Lopez, who plays for the Cleveland Cavaliers.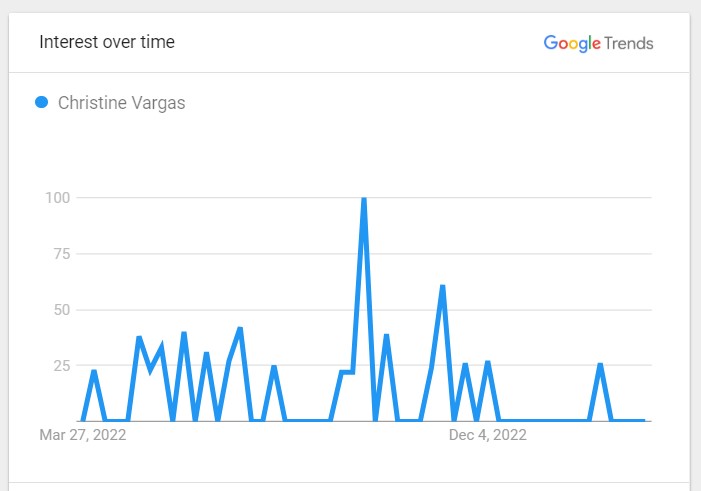 The popularity graph shows the wavelength from the last twelve months.
Frequently Asked Questions (FAQS)
How much has Robin Lopez paid for fines to date (March 2023) in the NBA?
For various reasons, Robin Lopez has paid a total of $352,121 as a fine in the NBA. His highest fine was $120,175 because of March 22, 2017, fights while playing for the Bulls against the Raptors.
Why Robin Lopez's girlfriend dressed as a penguin?
Robin and his girlfriend dressed up for Halloween in 2021. Robin dressed up as Batman while his girlfriend, Christine Vargas, dressed up as Penguin. You can check that out in Robin's Instagram post.
Which NBA team has offered Robin Lopez the highest amount of deal?
Robin Lopez has been playing in the NBA since 2008; in 2015, he signed a 4 year $54 million contract with New York Knicks.