Rodrygo has several tattoos, one is of an eagle on his ribs, and another is of the Bible, Isaiah 41:10, which denotes trust, honor, and strength.
Born in Sao Paulo, Brazil, Rodrigo Silva de Goes is a professional soccer player who plays as a forward for the Brazil National Team and the Spanish club Real Madrid.
Rodrigo, also known as Rodrygo, was born on January 9, 2001. At the age of 18, he made his senior debut for Brazil.
The star player started his club career in Santos and then transferred to Real Madrid, where he gained much popularity.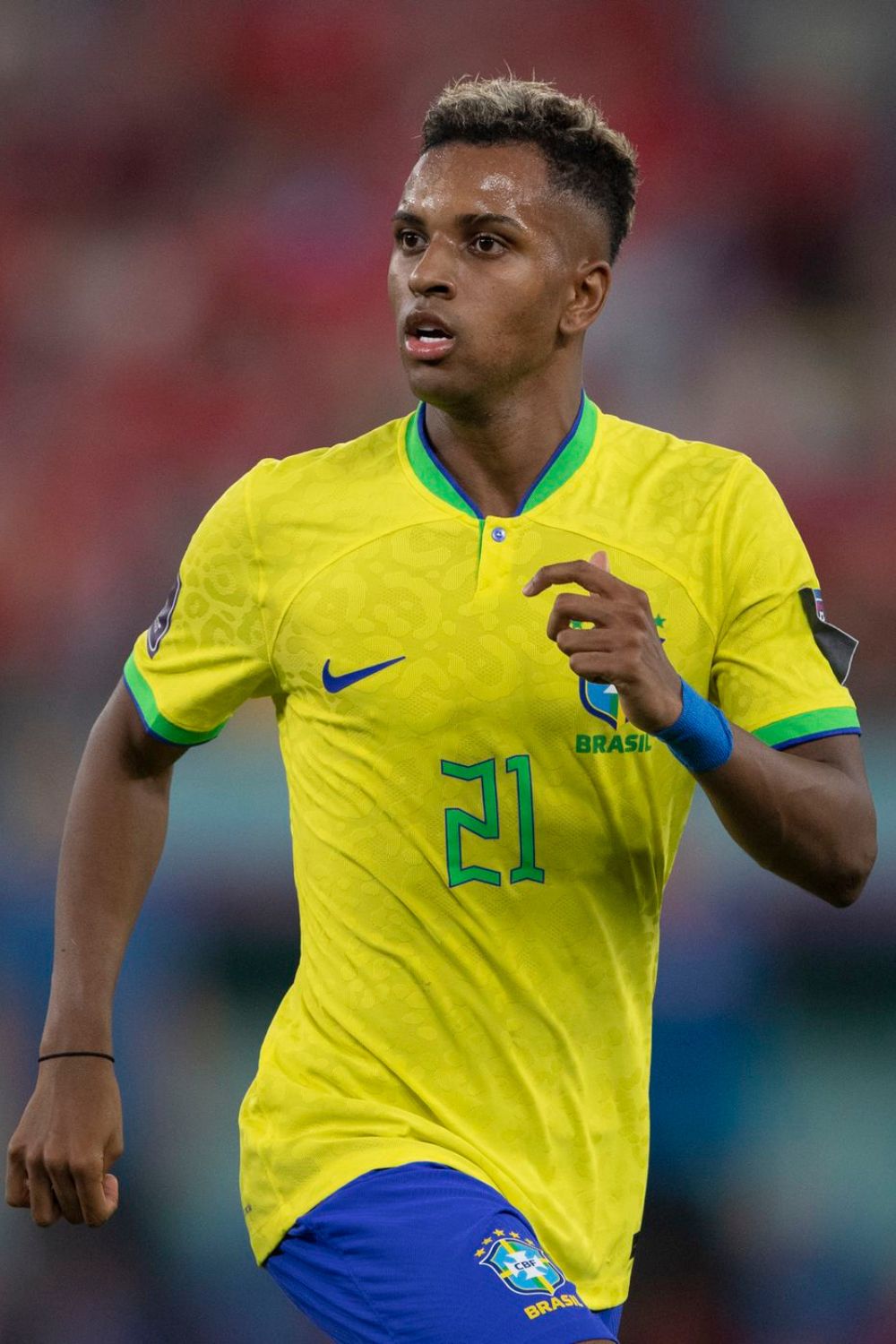 He scored his first hat trick when he made his debut for Real Madrid on September 25, 2019.
After two months, he went for the Brazil senior team against Argentina for the first time in Riyadh, Saudi Arabia.
The star player was also named in the Brazil squad for the 2022 FIFA World Cup.
Rodrygo Tattoo and Its Meaning
The star player has inked several tattoos that have deep meaning.
Rodrygo has two tattoos: one of an eagle and another of the statement (Isaiah 41:10) that is written in the Bible.
The player has written the statement in Spanish, and its English translation is:
This statement tells us not to be afraid of the situations that may come into our lives. In such instances, we have to believe and trust in god, who will give us strength.
Having faith in god gives us the courage to face any situation and to move forward, no matter what.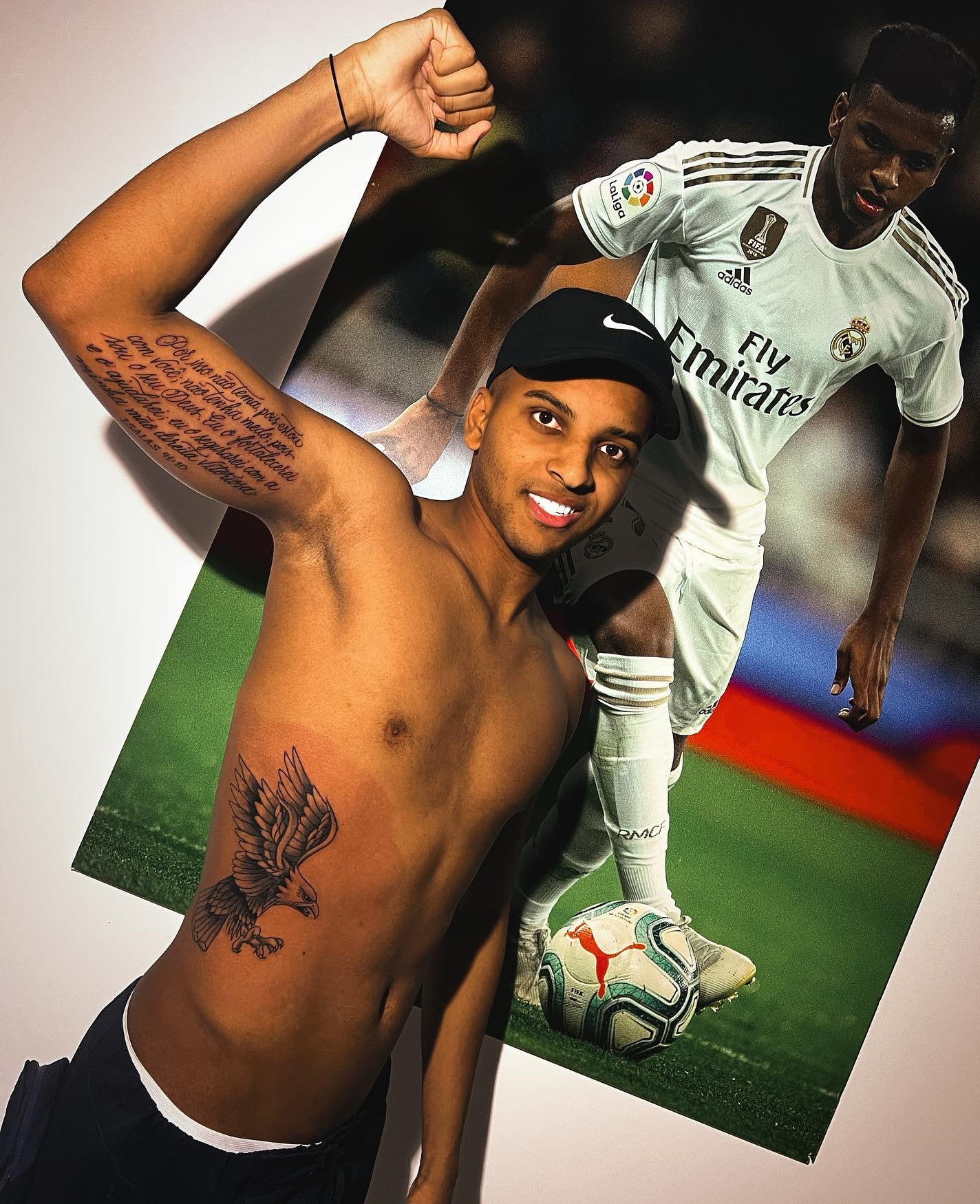 The player gets comfort and strength from this meaningful tattoo.
Likewise, another tattoo he has is of an eagle. The eagle tattoo is the most preferred choice for the tattoo, as it has great meaning.
The eagle is a large, majestic, and predatory bird.
Not only do eagle tattoos symbolize freedom and power, but also honor, willpower, diligence, courage, and survival.
Rodrygo Family And Relationship
Rodrygo Silva de Goes was born to his father Eric Batista de Goes, a former professional soccer player, and mother, Denise Goes.
Silva also has a younger sister who was born in February 2018 and is named Ana Julya.
As the player's father was also a soccer player, Rodrygo watched Eric play soccer, and he followed in his father's footsteps and became a professional soccer player.
The star's mother and father have always supported him and encouraged him to move forward.
Rodrygo is a family guy who spends most of his time with his family. Not only that, whenever he has free time, he visits his friends, who have been there for him since childhood.
Rodrygo was romantically involved with Instagram star Luana Atik Lopes, who is also a Brazilian born in 1999.
The couple met when Rodrygo played as a senior player in Santos. Luana used to attend the University Catholic of Santos. During their early days of dating, they kept their relationship private.
Later in February 2022, the pair made it public. But after some time, they broke up by mutual agreement.