Royce Lewis has been on everyone's radar following his incredible performance for the Minnesota Twins. His fans are eager to know about his personal life, including his ethnicity.
With an 18-game losing streak, the Minnesota Twins struggled in the playoffs. Lewis smacked two home runs and a walk to record a 3-1 win, ending their playoff losing streak.
Born to parents William Lewis and Cindy Lewis, the Minnesota Twins third baseman is an American by nationality.
Royce Oliver Lewis, born on June 5, 1999, is a professional baseball player for the Minnesota Twins of Major League Baseball (MLB). He was born in Aliso Viejo, California.
Lewis started his career as a junior at JSerra Catholic High School in Capistrano. After hitting .429, including four home runs, LA Times named him the high school baseball player of the year.
In the 2017 draft, the Minnesota Twins signed Lewis as the first overall selection. However, after playing in the minor leagues for a few years, in 2021, he was diagnosed with an ACL tear that sidelined him for nine months.
After recovering, Lewis made his MLB debut on May 6, 2022, and hit his first home run against Cleveland Guardians a few weeks later.
However, on May 29, 2022, he suffered another ACL injury in the same knee, cutting his debut season short.
Following his recovery in 2023, Lewis became the first Twins player to hit a grand slam in two consecutive games against the Texas Rangers and Cleveland Guardians. Furthermore, the third baseman is the record holder for hitting four grand slams in 18 games.
The 24-year-old has been tremendous playing for the Twins and is set to break many records in the coming seasons.
Royce Lewis's Ethnicity: Origin And Nationality
There has been much speculation among the fans on Royce Lewis's ethnicity, origins, and nationality. Royce Lewis is the son of parents William and Cindy Lewis.
As the son of an African-American father, Lewis's ethnicity, roots, and nationality have been discussed among fans. With a caucasian mother, the baseball star is of mixed race.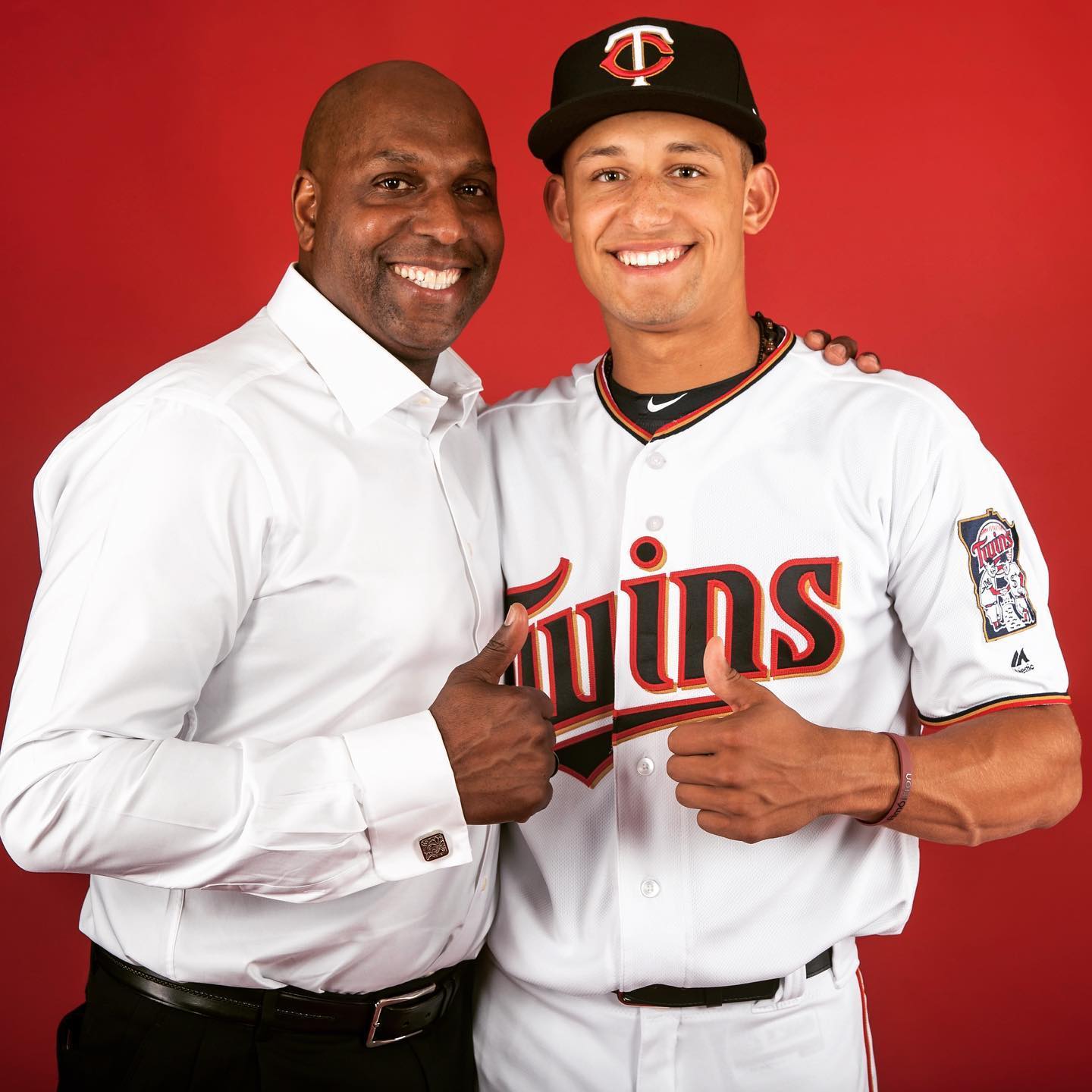 He was born and raised in Aliso Viejo, California, U.S., making him an American citizen. Additionally, he grew up in a religious family with his sister Rylie Lewis.
Additionally, Lewis's parents, William and Cindy, are the co-owners of a winery in Tustin and Newport Beach.
Despite having African roots, Lewis's father is an American through and through, which is proved by his enormous love for baseball.
Both he and his wife Cindy are significant fans of baseball and MLB, which played some role in influencing their child to start playing the sport.
Furthermore, they are proud of their son's achievement and make sure never to miss his game.
Parents: William And Cindy Lewis
William Lewis is one of the founders of The Winery Restaurant and Wine Bar. The restaurant has three successful outlets in Tustin, Newport Beach, and La Jolla.
William had worked in the restaurant industry for over a decade when he decided to open the restaurant with two more partners, JC Clow and Chef Yvon Goetz.
Their efforts have been well appreciated, and their restaurant has been awarded multiple "Restaurant of the Year."
Meanwhile, Lewis's mother reportedly works as a bookkeeper at the restaurant. However, she was a first baseman and a pitcher for the softball team at San Jose State.
Currently, she makes necklaces and sells them online while contributing the money to a charity that fights cancer. Lewis has joined his mother and helps her make the necklaces while raising money for charity.
She added that making the necklaces is like therapy, giving her a chance to reconnect with her son.