Ryan Brasier is an American Relief pitcher who plays for the Major League Baseball (MLB) club Boston Red Sox. He started his professional career following the 2007 MLB draft, but he struggled before finally setting up in the Major League.
The right-handed pitcher spent six years in the minor leagues before playing for Los Angeles Angels in 2014.
But things didn't work out for the Texas native, and he flew to Japan to play in the Nippon Professional League club Hiroshima Toyo Carp in 2016.
Ryan's hard work and dedication finally paid off in 2018, when he got a regular position playing for the Boston Red Sox. Brasier helped the team to the World Series Championship 2018. and is still with the club.
This article will discuss early life, professional career, personal life, and many more fun facts about Ryan Brasier. But, before that, take a look at the facts about Ryan David Brasier.
Quick Facts
Full Name
Ryan David Brasier
Birth Date
August 26, 1987
Birth Place
Wichita Falls, Texas, United States
Nick Name
Ryan
Education
Rider High School
Weatherford College
Nationality
American
Ethnicity
White
Religion
Not Available
Zodiac Sign
Virgo
Father's Name
Not Available
Mother's Name
Not Available
Siblings
Not Available
Age
36 years old
Height
6 feet (1.83 m)
Weight
225 lb. (102 kg)
Hair Color
Red Brunette
Eye Color
Gray
Relationship Status
Married
Wife
Shaina Brasier
Children
Two (Kolten & Avery)
Sport
Baseball
League
Major League Baseball
MLB Debut
May 2, 2013
Position
Relief Pitcher
Current Team
Boston Red Sox (#70)
Bats
Right
Throws
Right
Former Teams
Los Angeles Angels of Anaheim,

Oakland Athletics, Hiroshima Toyo Carp,

Salary
$577 thousand
Net Worth
$3.5 Million
Merchandise
Rookie Card, Autographed Baseball
Social Media
Twitter, Instagram
Last Update
November, 2023
Ryan Brasier | Early Life & Education
Brasier was born on 26th August 1987 in the town of Wichita Falls, Texas, United States. After his birth, his parents named him Ryan David Brasier. However, we don't have any information regarding his parents and siblings.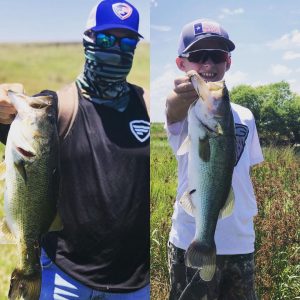 Since their early days, Brasier was a huge baseball fan and started playing from the local clubs and his school team.
Talking about his educational history, he completed his high school education at Rider High School, located in Wichita Falls, Texas.
After graduating from Rider High School, he joined Weatherford College. Besides his academic journey, he was motivated to pursue his baseball career after achieving success with Weatherford College.
Age, Height & Nationality
As we know, Ryan was born in the mid-eighties; he is 34 years of age as of December 2020. Moreover, his zodiac sign is Virgo, and he comes under the White ethnic group.
However, the information regarding his religion is still hidden from the public eye.
The Texas-born Relief pitcher has an athletic body figure. Brasier stands at the height of 6 feet 0 inches (1.83 m), which is just below average for his playing position.
Furthermore, his publicly available latest weight is 225 lbs. (102 kg).
Likewise, Brasier is a very handsome-looking athlete and is popular among female fans. He has short red brunette hair and a couple of gray eyes. Moreover, the short dark brown beard adds a trait to his dashing personality.
You might be interested in reading about Brock Holt Bio: Age, Career, Wife, Net Worth, Instagram Wiki >>
Ryan Brasier | Career
Early Career
Ryan Brasier started playing baseball from a young age. However, he was not so successful during his time at Rider High School. Nevertheless, He helped the team to achieve a few awards.
After completing his high school education, he joined Weatherford College and started playing college baseball for Weatherford.
After showing some exciting performances at the college level, he caught several major league clubs' eyes.
Professional Career
Los Angeles Angels of Anaheim
LA Angels selected Ryan Brasier in the sixth round of the 2007 Major League Baseball Draft. After that, he signed his first career contract with the Angels.
Shortly, he was assigned to the Rookie League club Orem Owlz. Starting from the minor leagues and getting settled in the major league is never an easy job.
Ryan had several ups and downs in his career for the next four years. In 2012, he finally got settled into the Triple-A club Salt Lake Bees.
In the 2012 season, he made a total of 55 appearances (all in relief) in the Salt Lake Bees jersey.
Braiser ended the season with a 7-3 record and 13 saves. Moreover, he pitched 542/3 innings and recorded 24 walk-ins and 54 strikeouts.
On May 1, 2013, LA Angeles promoted Ryan Brasier to the major league for the first time. A day later, he made his major league debut against Baltimore Orioles. He pitched an inning of relief and allowed just two runs on two hits.
After that, he played alternately between major league and minor league. Brasier made two more appearances for Angels in May.
Afterward, he was sent back to the minor league before returning to the major team in September. He ended the season with seven appearances in the top flight, striking out seven and walking four innings in 9 innings pitched with an ERA of 2.00.
On October 28, 2014, he was outrighted off of the Los Angeles Angel's 40-man roster.
Oakland Athletics
After struggling to settle in MLB with the Angels, he joined Oakland Athletics on July 7, 2015, searching for success. Sadly, he was once again outrighted to Oakland's farm system.
As a result, Braiser spent the rest of the 2015 season in the lower leagues. After that, Brasier spent the 2016 season with the Triple-A club Nashville Sounds.
He made 46 appearances as a relief pitcher, recording a 3.56 ERA in 602/3 innings. But he was once again sent back to the farm system.
Learn More About Former MLB Player, Ian Kinsler Bio: Age, Height, Career, Wife, Net Worth Wiki >>
Hiroshima Toyo Carp
In search of professional baseball success, the American international Brasier moved to Nippon Professional League in December 2016. Hiroshima Toyo Carp brought him from Oakland Athletics.
He spent one season in the Japanese national league playing 26 games as a relief pitcher. Moreover, he struck out 19, walked eight, and accumulated an ERA of 3.00 in 30 innings.
Boston Red Sox
Brasier returned to his home country in March 2018 after signing a minor league contract with the Boston Red Sox. Soon, he was assigned to the Triple-A International League club Pawtucket Red Sox.
The Pawtucket's pitcher was also invited to play in the Triple-A All-Star Game. Then, on July 8, Brasier got his deserved promotion to the major league.
A day later, he played his first Red Sox game in a loss against Texas Rangers. He pitched one innings while retiring the side in order.
Ryan David Brasier noted his first major league win on August 30, pitching an inning of scoreless relief. He helped Red Sox come from behind to register a victory over Chicago White Sox.
After a long dedication and hard work, Brasier finally found his rhythm in the major league.
He regularly delivered the team as a consistent reliever down the stretch. At the end of the season, he received Red Sox Lou Gorman Award after registering a 1.60 ERA in 34.
World Series Championship
Ryan Brasier was included in the postseason roster of the Boston Red Sox.
In the postseason, he made a total of nine appearances, relief pitching 82/3 innings and allowing just one earned run. He helped the team to the World Series Victory.
2019 Season
The Red Sox included Brasier in their opening day roster of the 2019 season. He kept on impressing his coach and viewers with much improved performances.
On April 3, 2019, Ryan recorded his first MLB save in closing out a win over his former team Oakland Athletics.
On July 11, he was placed on the bereavement/family emergency list and missed the first team call-up. After a week, he was optioned to the Pawtucket Red Sox. However, he was called back to the major league team after a month.
By the end of the season, Ryan made 62 appearances for Boston, compiling a 2-4 record with seven saves. Similarly, he finished with the stats of 61 strikeouts and 4.85 ERA in 552/3 innings pitched.
The 2020 season was mostly got affected by Covid-19, which directly impacted every player and team.
Brasier made just 25 appearances (just one start), compiling a record of 1-0. Moreover, he also registered 30 strikeouts and a 3.96 ERA in 25 innings.
In early December 2020, news came out stating Brasier's contract renewal with the Red Sox. He agreed to play for the club until the end of the 2021 season.
Ryan Braiser | Stats
| | | | | | | | | | | |
| --- | --- | --- | --- | --- | --- | --- | --- | --- | --- | --- |
| Year | WAR | W | L | ERA | G | GS | SV | IP | SO | WHIP |
| Career | 2.4 | 5 | 4 | 3.58 | 128 | 1 | 7 | 123.1 | 127 | 1.168 |
Learn more about his stats and scouting report on Baseball cube and Sox Prospects.
Ryan Braiser | Personal Life: Wife and Children
If you are a diehard Brasier fan and want to know about his personal life, then you have come to the right place. Talking about his personal life, Braiser is a married man and has two children.
Ryan Brasier is married with Shaina Brasier.
The sweet couple has been together for a long time. They first met each other at Raiders high school, the high school where both of them attended. Since then, Shaina is with Brasier supporting him on his journey from minor leagues to Japan to Major League success.
Mr. and Mrs. Brasier has two children, an older son Kolten and a younger daughter Avery. The family of four is currently living happily.
Controversies
He retweeted the video in late august 2020, which criticized the NBA players and coaches for skipping the games.
This came hours after the postponement of his own club Boston Red Sox's game, protesting police brutality and social inequality. He later deleted the retweet after the controversy.
Brasier was summoned to the court in 2018 after the Red Sox World Series win. He took his family with him during the playoffs game.
But once he returned to his hometown, he got a court summons to explain why his eight-year-old son missed 21 days of school. He quotes,
"It was the dumbest thing I heard in my entire life. We even had to hire a lawyer. There was a reason he wasn't in school." Sometimes the law can be a little absurd, and this is one of those few cases.
Read about Aly Wagner, Draymond Green, and Clint Hurdle
Ryan Brasier | Net Worth & Salary
The net worth and salary of athletes and celebrities are always of huge interest to the fans. So today, we will give you a clear picture of Ryan Brasier's net worth and salary.
As we already know, he extended his contract with Red Sox in early December 2020. His current salary is $577 thousand.
According to online sources, Brasier has a net worth of around $3.5 Million.
Ryan Brasier | Social Media Presence
You can follow the baseball player on his social media platforms to get the latest news on him.
Twitter (@ryanbrasier): 6084 followers
Instagram(@ryan_brasier): 13.5k followers
Ryan Brasier | FAQs
Has Ryan Braiser sustained an injury?
Recently in June, he suffered a concussion after being struck in the head with a line drive. Shortly after, he was rushed to the hospital and was informed to be in stable condition.
When was Ryan Braiser's last NPB appearance?
The Sox Pitcher's last NPB appearance was on September 24, 2017.