Ryan Sheckler is the eldest son among three children of his parents, Randy Sheckler and Gretchen Sheckler. The couple, however, parted their ways after 18 years of marriage in 2006.
Ryan's father, Randy, is in the quality assurance industry, whereas his mom Gretchen is a businesswoman by profession.
Ryan frequently expresses gratitude to his family for their support during his career and for assisting him in coping with the ups and downs of life as a professional skateboarder.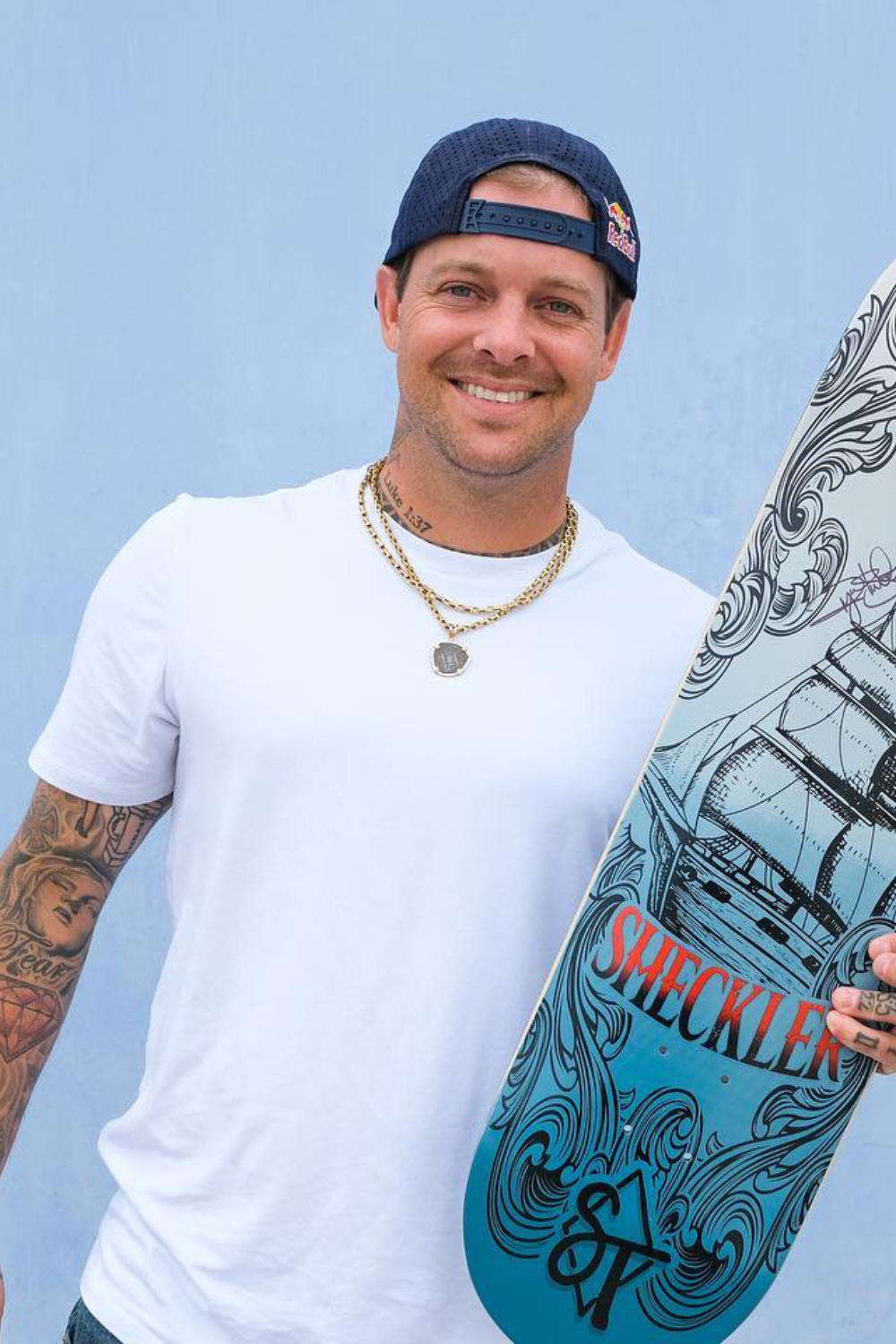 Ryan Allen Sheckler is an American professional skateboarder and entrepreneur and the star of the MTV-produced reality television series Life of Ryan (2007-2009).
Sheckler turned pro in 2003, along with being the founding member of a skateboard company name Almost. Later in 2007, he resigned from the company and joined Plan B Skateboards in California.
Moreover, Ryan's journey in reality TV began with the series Life of Ryan which premiered in August 2007 and concluded in 2009 after three seasons.
However, after 16 years of sponsorship, Sheckler departed from Plan B on January 2022. Furthermore, the skateboarder got 3 golds, 2 silver, and 2 bronze, representing the United States in Summer X Games.
His two golds came in Los Angeles Street (2008 and 2010), and the other gold came in Los Angeles Park in 2003.
From getting his first sponsorship with a shoe company at 7, the 33-year-old is now sponsored by Red Bull, Etnies, Oakley, and many other companies as of 2023.
Ryan Sheckler Parents
Ryan Sheckler's parents, Randy and Gretchen, raised him in a family of three children with his two younger brothers, Shane and Kane.
However, they divorced in 2006 after 18 years of marriage.
Dad: Randy Sheckler
Ryan first learned to skateboard when he was two years old after coming across his father's skateboard.
Sheckler's father gave him encouragement from an early age, teaching him his first kick flick when he was around six years old.
Mr. Sheckler is a Mechanical Engineer from California State Polytechnic University who specializes in operational excellence and defect-free manufacturing.
He currently works as a Director of Quality at Aero Components LLC in Texas. Previously he worked for Planet Innovations, Stance Socks, and Caliber Electronics Inc. in California.
Randy is currently married to Sasha Martinelli. On his Instagram bio, he proudly writes, "..married to my best friend!"
From Randy's Instagram, it is evident that the couple has a fulfilled and beautiful married life.
Mom: Gretchen Sheckler
Gretchen Sheckler, the mother of Ryan, has been constantly involved in charity ventures and is also the Director and CEO of "the Sheckler Foundation" since 2008.
The Foundation assists children and injured and recovering athletes, with its overall goal as the empowerment of "our community to "Be the Change!"
The mother of three active boys holds a business degree from California State University, Fullerton.
Furthermore, Gretchen loves cooking, and gardening, goes camping, and has a passion for children's causes. She's also an active fan of the action sports industry.
Ryan's mother is not much active on social media. However, Ryan never misses to wish his mother a happy birthday on his Instagram.