The current assistant coach of the New York Knicks, Rick Brunson, lives with his wife Sandra Brunson, and they have two children named Jalen and Erica.
Along with his personal life, he has effectively balanced his professional career.
The 1991 McDonald's All-American MVP played for various teams throughout his NBA career.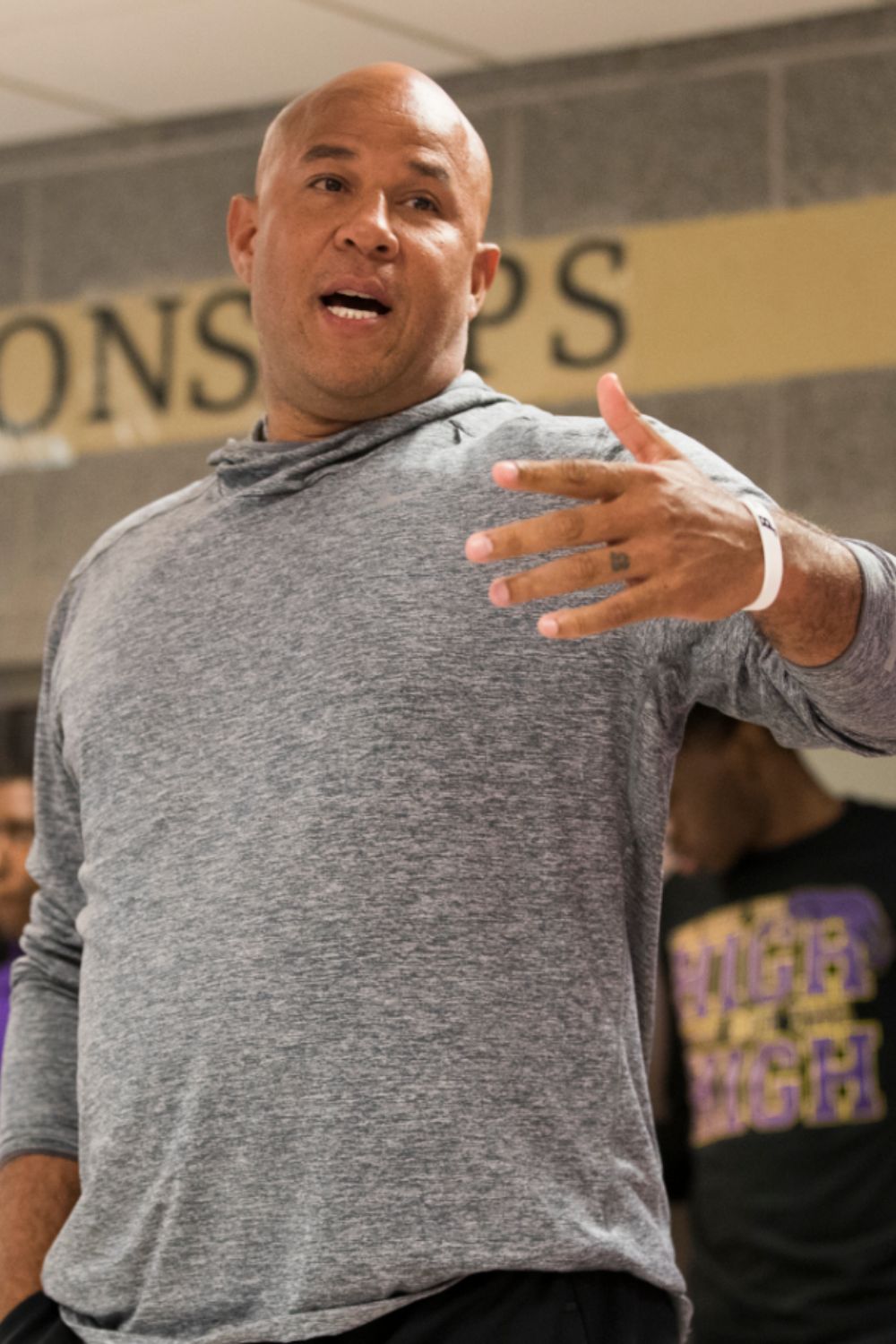 The former NBA player started his coaching career as an assistant coach for the Denver Nuggets in 2007.
Since then, he has worked as an assistant for teams like Hartford, Chicago Bulls, Charlotte Bobcats, and Minnesota Timberwolves.
From 2019 to 2022, Rick served as the coach for Camden High School, where he led the team to an impressive 73-4 record in three seasons and also secured the Group 3 state championship title.
Sandra Brunson: Wife Of Rick Brunson
While playing for the Owls men's basketball team at Temple University, Rick Brunson crossed paths with his future wife, Sandra, who was also a student at the university and played volleyball.
Sandra completed her Bachelor of Business Administration degree from the university.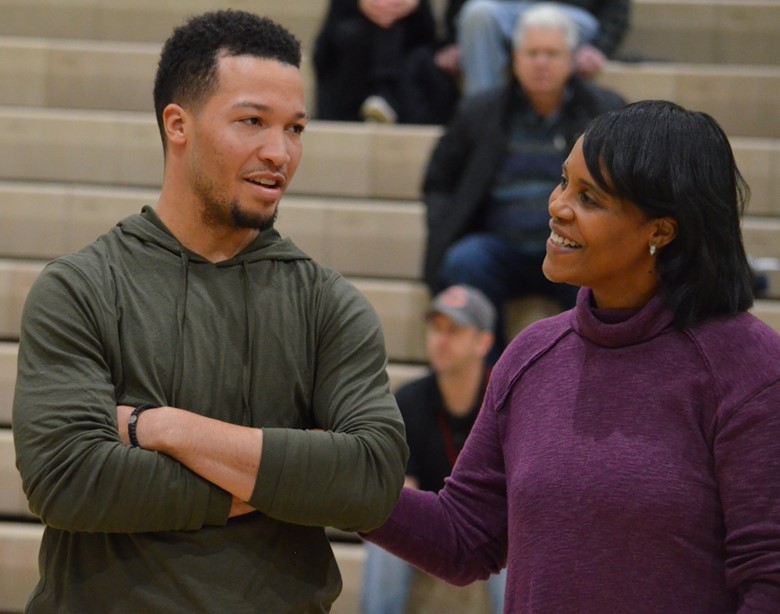 Regarding her professional career, she has been working as a litigation paralegal at Camping World for over twelve years.
Moreover, she has been serving as the president of JMB1 Enterprises LLC since November 2021.
In addition, Sandra is a co-founder and chief financial officer of the Second Round Foundation since October 2022.
Son: Jalen Brunson
Rick's son, Jalen Brunson, played high school basketball at Stevenson High School.
Jalen then attended college at Villanova, where he played for three seasons and averaged 14.4 points and 3.7 assists per game.
The point guard declared for the 2018 NBA draft after the end of his junior season, forgoing his remaining college eligibility.
The Dallas Mavericks drafted Jalen as the 33rd overall pick in the 2018 NBA draft, where he signed a four-year deal worth $6.14 million on July 16, 2018.
On October 17, 2018, Jalen made his NBA debut playing for the Mavericks against the Phoenix Suns, where he scored three points in a 100-121 loss.
The Suns' shooting guard Devin Booker was the highest scorer of that game, scoring 35 points.
He played in 277 games, started 127 games, and averaged 11.9 points per game while with the Mavericks.
On July 12, 2022, Brunson signed a whooping contract worth $104 million with the New York Knicks, which spans four years and pays an average of $26 million per year.
This contract also includes a player option to extend it in the 2025-26 season.
On March 31, 2023, he recorded his career-high score of 48 points against the Cleveland Cavaliers.
In the 2022-23 season, Brunson played in 68 games for the Knicks, averaging 24 points and 6.2 assists per game.
Daughter: Erica Brunson
Erica Brunson (born in March 2001) graduated from Cherry Hill High School East in 2019.
According to her Linkedin profile, she is currently pursuing a Bachelor of Arts degree in Communication from Villanova University.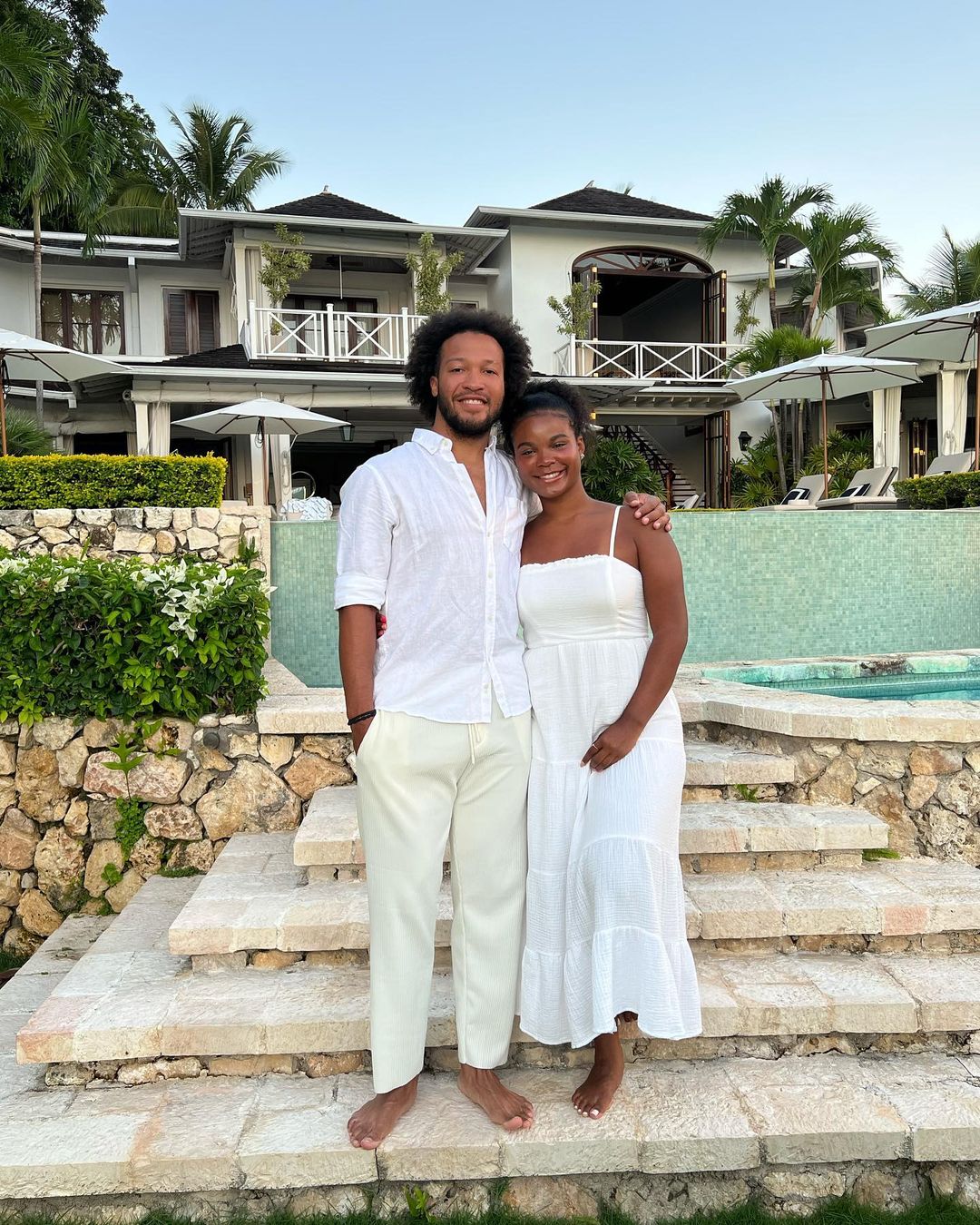 Erica has gained work experience as an aftercare assistant at Cherry Hill Montessori and as an educator at Lululemon while pursuing her studies.
In addition, she also completed a three-month social media internship at Dallas Mavericks.