Savannah Brinson is the famous wife of NBA player LeBron James who plays for the Los Angeles Lakers. Nicknamed 'King James,' he is regarded as one of the greatest basketball players of all time.
Brinson and James have been together since high school.
Highly recognized as the NBA superstar's wife, Savannah Brinson is a lady of class with a genuine personality.
In her own right, Mrs. James has established herself as a queen, and as of today, she is a philanthropist, entrepreneur, interior designer, and businesswoman.
She is also the vice president of the LeBron James Family Foundation.
As a mother, spouse, and independent lady, she attracts every household's eye, inspiring them to be the same.
"You should never fear doing what you aspire to or are passionate about. You can prioritize and keep your balance."
-Savannah Brinson
We will discuss this legendary player's wife here in detail. Let's start with quick facts.
Quick Facts
Full Name
Savannah Racheal Brinson (James)
Date Of Birth
August 27, 1986
Birth Place
Akron, Ohio, United States
Nick Name
None
Religion
Christianity
Nationality
American
Ethnicity
Multiracial African-American
Zodiac Sign
Virgo
Age
36 Years Old
Height
5 ft 7 in / 1.7 m / 170 cm
Weight
59 Kg / 132 lb
Hair Color
Brown
Eye Color
Black
Father's Name
J.K. Brinson
Mother's Name
Jennifer Brinson
Siblings
Four Older Paternal Half-Siblings: Sisters Deidre And Shannon, Brothers Eric and Jerrold
Education
Buchtel High School
Marital Status
Married
Spouse
LeBron James
Kids
LeBron Raymone (Bronny) James Jr., Bryce Maximus James, And Zhuri Nova James
Profession
Philanthropist, Entrepreneur, Interior Designer, And Businesswoman
Junior Days
Cheerleader And Softball Player
Affiliations
Vice President Of The LeBron James Family Foundation
Owner Of "Home Court" Furniture Line
Programs
'I Promise,' 'Women Of Our Future
Net Worth
$50 Million
Social Media
Instagram, Twitter
Last Update
April 2023
Early Life, Family Background & Education
Savannah Racheal Brinson, shortly, Savannah Brinson was born on August 27, 1986, to her parents, Jennifer Brinson (mother) and J.K. Brinson (father).
She is the youngest among five children and was born under Virgo sun sign in Akron, Ohio.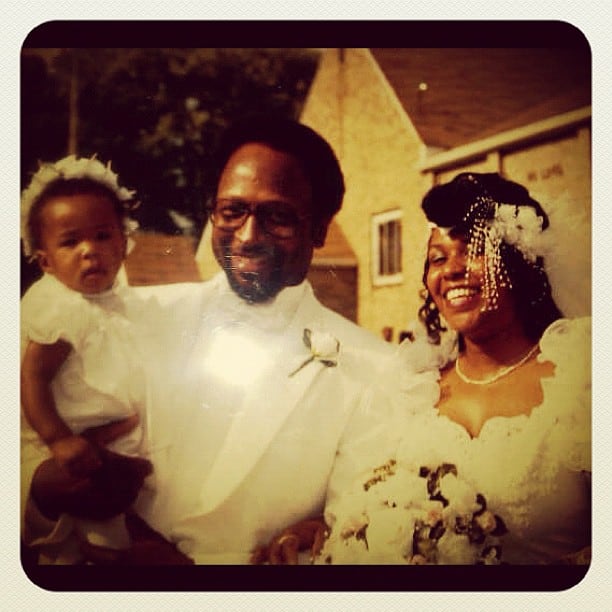 Savannah means "treeless plain," a Taino name. When I say 'Taino,' it refers to the language of the Caribbeans' indigenous inhabitants.
As we talk about her parents, Mr. Brinson is a former U.S. Department of Veterans Affairs team member and a businessman. At the same time, Mrs. Brinson is a homemaker.
Age & Body Measurements
Savannah Brinson stands at 1.70 meters while weighing 132 lb. She is a gorgeous lady with a great personality.
Mrs. James is a fitness freak and is often seen working out with her spouse. Besides exercise, she is a healthy eater and opened a shop called 'The Juice Spot' in Miami.
When discussing her diet, some of the few foods she munches are organic cold-pressed juices, superfood smoothies, acai, and oatmeal bowls.
Moreover, this beautiful lady is 36 years old as of 2023. Other than this, other body measurements are unavailable.
Career
Often cited as LeBron James' wife, Savannah Brinson is an accomplished woman in her own right.
She is a successful interior designer, which she first commenced in 2010 after signing with the furniture company American Signature.
Brinson was always passionate about furniture and decorations. Thus, after the deal, she launched her line of furniture named 'Home Court' whose motto stands "for a different reason and purpose."
"I designed every piece (of furniture) for a different reason and purpose, so I love each one."
-Savannah Brinson
Her brand also focuses on children-friendly desks and benches. Apart from that, she had her line of healthy eats, 'The Juice Spot,' which started in 2013 in Miami.
However, she closed that line in 2016 when they shifted to Cleveland due to her struggling phase and lack of time.
Relationships
Savannah Brinson attended Buchtel High School, where she was a cheerleader and a softball player. During her high school days, she met LeBron James for the first time.
Brinson was 16, a year younger than James, and the duo wasn't students of the same school.
They were the rival high school, as James was in St. Vincent-St. Mary High School. During that time, LeBron James was a rising star in basketball, and Savannah had no idea who he was.
James asked her friend for Brinson's number, but she insisted on taking his number instead. One day she was getting bored and remembered that she had taken a number of a guy (James).
She though he seemed interested, so she wanted to try it. LeBron invited her to one of his basketball matches, and after that, they went to Applebee's with friends.
After several phone calls, they went out for their first date at an Outback Steakhouse.
Savannah was in her senior year, and James was in his rookie year of the NBA; the couple had an unplanned pregnancy with their first child.
As she recalls, she was scared of her parents and James' career, and she thought everything was going down. But James' said everything would be fine.
"It's not going to slow me down, and it's not going to slow you down. We're going to keep doing what we have to do."
-LeBron James
Even though she became the backlash center, the duo was loyal and stronger than ever.
Proposal & Children
Savannah and James welcomed their first child, LeBron "Bronny" James Jr., on October 6, 2004.
Bronny is a teenager and has shown real promise as a basketball player.
LeBron and Savannah attended their oldest child's senior high school game as proud parents to support his athletic endeavors with Bryce and Zhri.
The duo had their second son, Bryce, on June 14, 2007.
With the bonding stronger than ever, James proposed to his high school sweetheart on New Year's Eve 2011, after a decade of dating each other.
James asked Dwyane Wade to hold the pear-shaped diamond ring all night until the ball dropped. She said yes to marrying him after a few minutes to midnight.
The duo exchanged their vows on September 14, 2013, and later welcomed their third baby Zhuri Nova James on October 22, 2014.
Wedding
The duo first celebrated their engagement in January 2012 at the Shelborne hotel in South Beach.
They exchanged their vows in front of 200 people at the Grand Del Mar hotel in San Diego, California.
The New York-based wedding planner Marcy Blum planned their lavish wedding.
Many notable figures, such as fellow NBA star Dwyane Wade and his wife Gabrielle Union, Jay Z and his wife Beyonce, singer Neyo, Chris Bosh, Carmelo Anthony and his wife La La Shane Battier, and Norris Cole attended the wedding.
Altogether their wedding lasted for three days, which included a reception and "Welcome BBQ."
Savannah Brinson was seen in a stunning strapless white wedding dress with a low-cut back while her hair was in a bun for the special day.
Similarly, Beyonce flew from Brazil for entertainment to perform "Crazy in Love" alongside Jay-Z.
Oprah Winfrey also made a speech for the bride and the groom.
LeBron James
LeBron Raymone James Sr. is an American professional basketball player in the NBA.
James is one of the greatest NBA players of all time after Micheal Jordan, who currently plays for the Los Angeles Lakers.
As of 2023, James is the all-time leading scorer in NBA history and ranks fourth in career assists.
Moreover, King James has won four NBA championships.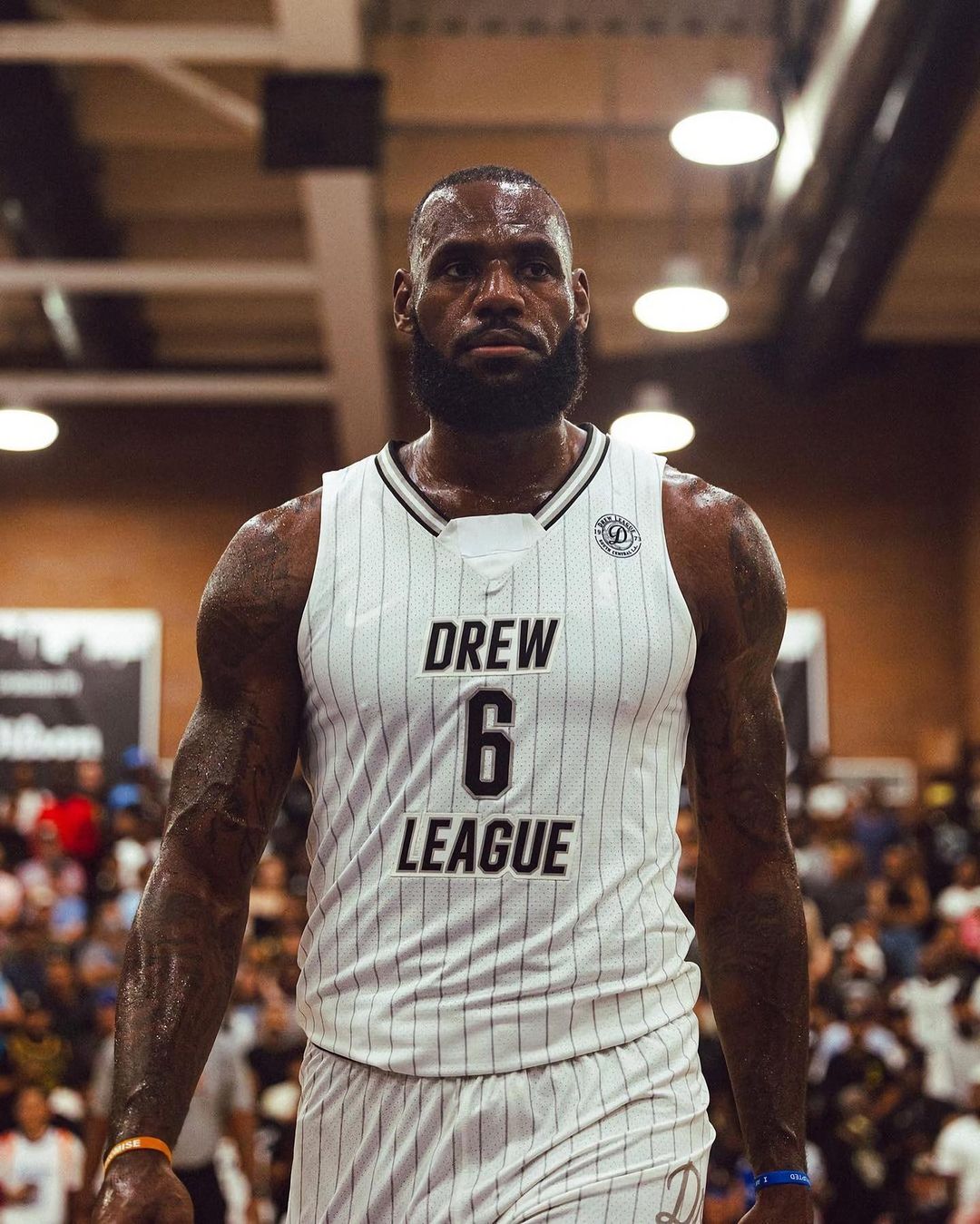 The athlete has played for teams like Miami Heat and Cleveland Cavaliers after being drafted in 2003.
He has two Olympic gold medals, four MVP awards, was named an All-Star 19 times, was selected to the All-NBA Team 18 times, and was a runner-up for the NBA Defensive Player of the Year Award twice in his career.
He is an accomplished athlete in fame and wealth through his impressive gameplay, business endeavors, and numerous endorsement contracts.
Rpoetdly on March 1, 2023, James collaborated with PlayStation on a limited edition PlayStation 5 accessories, including PlayStation 5 console cover and DualSense wireless controller.
On March 3, he attended his son, Bronny's playoff game. Bronny even threw a massive dunk in front of his dad.
James was pleased and posted an update on Twitter, "Bronny, you were a SPECIAL tonight kid!!!" "Keep going! AlwaysProudDad"
Some of his brand endorsements include Nike, Coca-Cola, Beats By Dre, Blaze Pizza, and 2K Sports.
Bronny James
Savannah Brinson is the lady of the house and takes care of everything required to support James with his games, and now, she has made another NBA star.
With her guidance, LeBron Raymone (Bronny) James Jr. is currently following in his father's footsteps.
As a senior at Sierra Canyon School, Bronny James has significantly showcased his skills at the top.
He was named McDonald's All-American as a senior in 2023 and is a five-star college recruit.
Savannah Brinson & LeBron James
All in all, Brinson shares a passionate relationship with her husband, LeBron James. The couple has been loyal without any rumors about any one of them.
"No book that can tell you about parenthood. Even your mom, your dad, your grandparents—they can give you pointers, but you have to go along that path on your own because every kid is different."
"Every situation is different. Savvanah is the boss of the household; she's the rule-setter."
-LeBron James quotes
"James is truly a king to his queen if you will. He treats me with so much respect — I mean, it's hard not to love him."
"He's a humble guy for everything that he has and everything that he's done."
-Savannah Brinson quotes
She celebrated her husband becoming the NBA's all-time leading scorer-surpassing Kareem Abdul-Jabbar's record in February 2023.
James' family and friends gathered on the court at Crypto.com arena while he hit the record-breaking shot.
Savannah prepared a sweet congratulatory video for her beloved husband, James, and said she was proud of him. She appreciated his hard work and complimented his ambitions.
She concluded by saying you deserve all the respect and love for being a dedicated person.
James clearly stated that he missed his wife on his Instagram post when she traveled to attend Milan's fashion week.
Net Worth & Income
As of 2023, Savannah Brinson is reported to have a net worth of $50 million.
She garners her net worth from her furniture brands, mentorship programs, and interior design.
Besides being an entrepreneur, she is also a community activist. She organized the 'I PROMISE' Makeover Campaign in 2013.
In detail, the program was a prom dress drive in Miami that sponsored prom dresses and accessories to 50 underprivileged senior girls.
Following it in 2016, Brinson worked on 'Women of Our Future' as her new mentorship program.
This program was launched in her alma mater Akron's Buchtel High School, which aided academic support to young women in the neighborhood.
Furthermore, it was also encouraging women to higher education and its importance.
She raised nearly $100,000 during the annual celebration of the Women's Endowment Fund of Akron Community Foundation, 'For Women, Forever.'
The program was targeted to help women and girls in Summit County.
Currently, she is the Vice President of the LeBron James Family Foundation.
Social Media Presence
Savannah Brinson, the legendary player's wife of James LeBron, has managed to keep her life out of paparazzi.
She is active on socials, where she frequently posts about her ventures and photos with family.
Savannah posts a lot of appreciation posts for her family members, encouraging them every day to do better in life.
Brison's top photoshoot and interview only came in mid-2010. You can follow her on social media and find recent updates.
| | |
| --- | --- |
| Instagram | @mrs_savannahrj |
| Twitter | @SavannahRB |
Frequently Asked Questions (FAQS)
Does LeBron James' wife work?
Savannah James, the wife of LeBron James, is an entrepreneur, interior designer, and community activist by profession.
What method does Savannah James use for Zhuri James' hair?
Savannah James delivered an adorable and informative tutorial on how to style natural hair on Zhuri James's YouTube channel, " All Things Zhuri. " In that video, she demonstrated several styles that she would typically create with Zhuri's long, thick hair. Likewise, James also disclosed that she uses the LCO method, which stands for leave-in conditioner, cream, and oil method, to protect Zhuri's hair.
Does Savannah Brinson like being in the spotlight?
Savannah Brinson said she finds fame " kind of weird. " She has shared that she likes being in the background instead. She finds it weird when the paparazzi take pictures of her. The famous NBA player's wife was mistaken and never thought it would get to this magnitude. To be in a TV show or walk on the red carpet is something that she finds out of her comfort zone.