The well-known retired ice skater and the Olympics dancer Scott Moir has a net worth of $3 million.
The Virgo skater was born on 2 September 1987 in Ilderton, Ontario, Canada. Born in a family of skaters, ever since his childhood, the dancer was fascinated by ice skating.
Without a doubt, he received plenty of support from his family, especially his mother, who guided him as a coach.
Eventually, Moir became a highly skilled skater and ice dancer. Maybe he was destined to meet Virtue, and later the dancing couples would win countless awards.
Presently, Moir is working as a coach, an occasional actor in movies and advertisements.
He is also active on social media, where he often shares positive and motivational messages to thousands of his followers.
Quick Facts
Full Name
Scott Patrick Moir
Nick Name
Scott Moir
Date Of Birth
Ilderton, Ontario, Canada
Birth Place
2 September 1987
Age
35 years old
Gender
Male
Sexual Orientation
Straight
Height
5'11" (1.8 m)
Weight
70 kg (154 lb)
Horoscope
Virgo
Religion
Christianity
Nationality
Canadian
Ethnicity
White
Hair Color
Dark Brown
Eye Color
Hazel
Skin Color
Fair
Tattoos
None
Marital Status
Unmarried
Girlfriend
Jackie Mascarin
Kids
N/A
Father's Name
Joe Moir
Mother's Name
Alma Moir
Siblings
Two: Dany Moir and Charlie Moir
High School

Medway High School, Arva, Ontario
AMDEC High School, Montreal, Quebec

High School Records
N/A
Name of College
Western University, London, Ontario, Canada
College Records
Honorary Doctorate of Law
Profession
Ice Dancer
Active from
1997-2019
Position
N/A
Current Partner
N/A
Former Ice Partner
Tessa Virtue
Awards and Records

Most decorated Canadian Ice Dance Team Ever
Ten-time Canadian Senior Ice Dance Medalist
Olympic Champion 2010, 2018
Sochi Winter Olympics, Silver Medalist, 2014
No.1 Ice Skater, 2017-2018

Net Worth
$3 million
Salary
N/A
Endorsements
N/A
Foundation
N/A
Social Media
Twitter, Instagram
Merch
Tessa & Scott (Book)
Last Update
March, 2023
Scott Moir Net Worth and Endorsement
Moir's primary source was his career as an ice skater during his active years.
Even during his early days, the major source of Moir's income was prize money. However, one thing to consider is that the International Olympic Committee does not provide prize money to gold medalists like Moir.
However, the government pays $37k for winning a gold medal. Similarly, he now earns as a coach and managing director of the Ice Academy of Montreal in Ontario.
Furthermore, he earns additional for his occasional appearances in TV shows and documentaries.
Unfortunately, many details aren't known about his deals with other companies.
Still, during an interview, Moir mentioned that he had no interest in marketing any items other than sports-related.
To sum up, as of 2021, Moir has a net worth of $3 million.
Here we have an article about a wrestler named Brodus Clay. Check out this article to know more about Clay's life and career. Brodus Clay Bio – Early Life, Wrestling, WWE & Net Worth >>
Net Worth in Different Currencies
Here is a detailed list of Moir's net worth in different currencies from around the world.
Currency
Net Worth
Euro
€

2,531,925

Pound Sterling
£

2,172,750

Australian Dollar
A$

4,000,266

Canadian Dollar
C$

3,723,450

Indian Rupee
₹

222,918,000

BitCoin
฿

87.35949
Scott Moir: House and Cars
Moir currently lives in his house located in the hometown of Ilderton, Canada. The interior of the gold medalist's house is very pleasing.
Likewise, the wooden ceiling with the chandelier certainly adds beauty to the well-decorated living room.
Just outside the massive windows, you can see the lush greenery of his garden.
A fireplace is also present to warm up the interior from the coldness of winter, which is further assembled with the antiques and decorations.
Similarly, you will notice that the interiors do not have much color variance except white, wooden-brown, and shades of grey.
However, this less variance makes everything look more premium. For example, the massive door in the living room also joins an open space in the middle of the house containing some plant species.
Added to that, Judging from all the wall paintings, he truly is fascinated by the arts.
Sadly, we do not have any information about his cars.
Scott Moir Net Worth: Lifestyle
After his retirement, the skater is enjoying his personal life, unlike Virtue, who is more focused on building her brand.
Moir, on the other hand, enjoys guiding the new generation as a coach. Just after his retirement, he also met his fiancée.
However, due to the COVID-19 pandemic, their wedding ceremony was delayed. In any case, he is quite happy and comfortable with her.
Inspired by the quote "Life is a garden, dig it," the dancer knows how to enjoy life.
For instance, he loves reading books, watching movies, series, and enjoying his favorite food like BBQ steak and potatoes.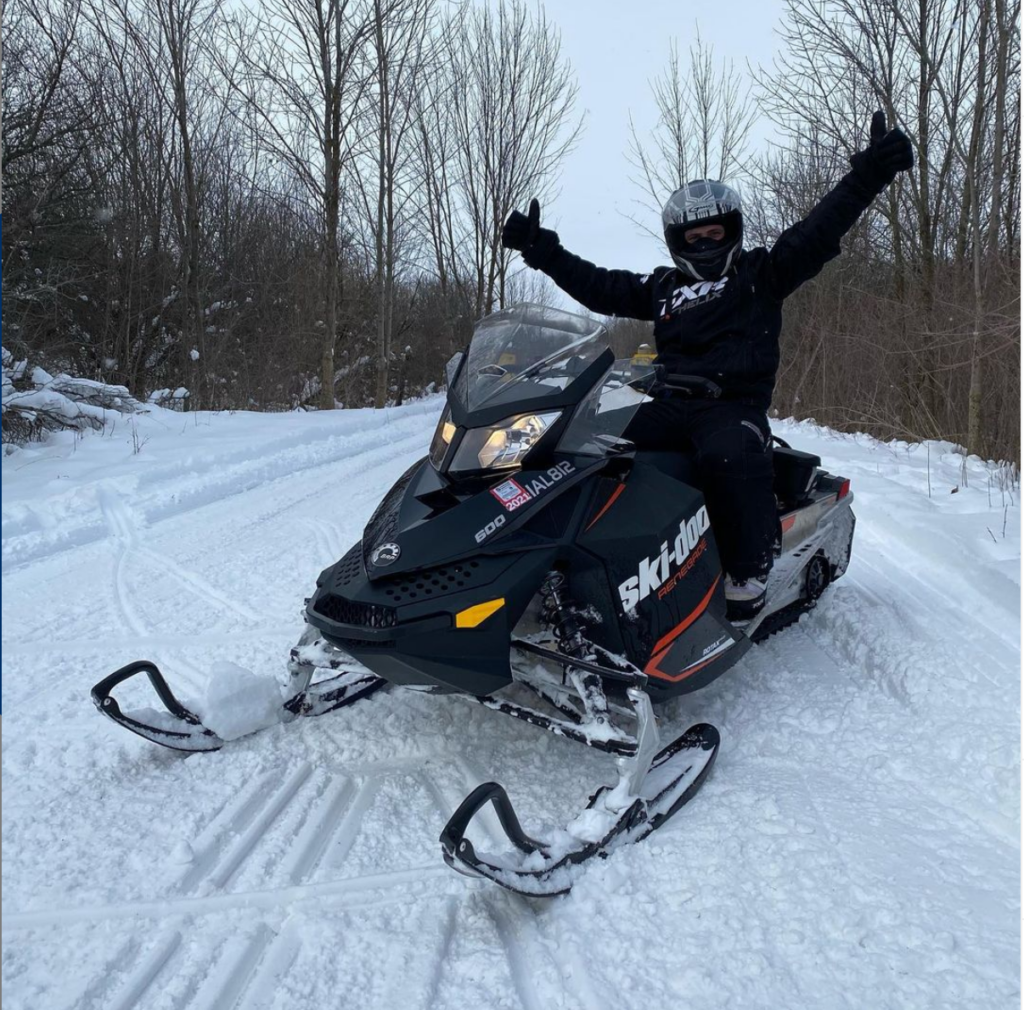 Occasionally, he invites Virtue or visits her place where the dancing couple enjoys sharing their memories and cooking together.
Scott, especially, enjoys his Christmas time with his friends and family.
Scott Moir Net Worth: Charity
Accompanied by Virtue and other Olympians and athletes, the dancing couple has been helping the coaches, teachers, and mentors in different schools and communities across the seas.
Being thankful to all the supporters, the dance-partners have been trying to evaluate their life, even if it's just a little help.
Moreover, together with other athletes and teams, Scott and Moir previously helped an organization called B2ten, which is working to enhance the Canadian sports and health sectors.
Further, the pair have also hosted their annual charity golf tournament and raised enough donations for various purposes.
Furthermore, in 2019, they also participated in an event to raise funding for the Salvation Army in Victoria and Vancouver.
Are you a boxing lover? If yes, then you should give this article a read. It's about Torrie Wilson, who is a female boxer. Torrie Wilson Bio: Career, Net Worth & Personal Life >>
Scott Moir: Movies and Book Publications
Even though the former dancer has not participated in any movies or documentaries, he has been quite active on the silver screen.
For instance, in 2018, he appeared in the TV series called Mr. D. Similarly, as a guest and participator, Moir has been in the show "The Morning Show(2014)" and "Thank You Canada Tour (2019)."
Previously, in 2018, he was also invited to "The Ellen DeGeneres Show".
Similarly, with Virtue, the dancing couple have appeared in the TV series "Tessa & Scott" in 2014.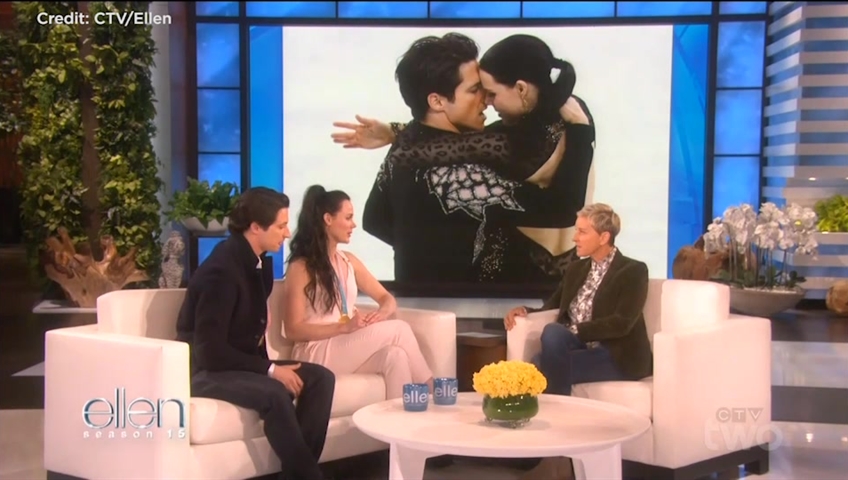 Scott, along with Virtue, has published a book titled "Tessa & Virtue: Our Journey from Childhood Dream to Gold."
This book tells an inspirational story from the beginning of their journey in detail. It also contains photos of their performance at the PyeongChang Olympic Games, the Sochi, and many other special moments.
Scott Moir: Career
Moir's career began with Virtue as his dance partner in 1997.
The pair have received several fans and awards, starting from their first bronze medal in the Canadian Championship (2001-2002) to winning a silver medal at the Sochi Winter Olympics (2014).
In favor of their wonderful performance, the dancing couple was also declared the Olympic champion of 2010 and 2018.
However, they soon declared their retirement, upsetting millions of their fan. Since then, Moir has taken responsibility to guide children to become successful athletes just like him in his early days.
No wonder Scott enjoys seeing the commitment and fulfillment in these young minds rather than receiving cash.
Records and Achievements
In his career as an ice dancer, Scott has achieved numerous awards and recognitions.
The first team to get gold in their Olympic debut.
The most decorated figure skaters in the Olympic history.
Fourth most decorated Canadian Olympian.
The first team to win Olympic gold on ice dancing.
The first dance team from North America to participate and win gold.
A former winner of the Junior World Championship in ice dance.
Record-breaker of three Olympic gold in figure skaters.
First duo ever to hold the Canada flag at the Olympics.
First Canadian winners at Junior Grand Prix Final and Junior World Championship.
Also, the first senior Canadian to win the World Championship.
Senior World Champions (3X)
Senior World medalist (7X)
3 Facts About Scott Moir:
Moir started skating when he was just 3 years old.
The rumors about him being gay are not true. Moir is currently dating and planning to marry Jackie Mascarin.
His favorite book is "The Essential Wooden" by Steve Jamison.
Quotes
"It's kind of edgy, but you do have this emotional connection to it. It gives you goosebumps; it makes you feel something every day in training. That 'Moulin Rouge' soundtrack does that for us."
"I don't think revenge is enough to fuel the fire it takes to go to an Olympic Games and be successful."
"We're always telling stories; we're supposed to be reacting, a man and woman on the ice; it's romantic."
FAQs
Is Scott Moir married?
Yes, the Canadian ice dancer is not a married man yet. Instead, he plans to marry his beautiful girlfriend, Jaclyn Mascarin, who works as an assistant doctor at a hospital.
What is Scott Moir doing now?
Currently, Scott has been working as a head coach at the Ice Academy of Montreal's second campus in Ontario.