Sean O'Malley is an American mixed martial artist who currently competes in the bantamweight division in the UFC. As of 2023, Sean has an estimated net worth of $1.2 million.
One of the UFC's brightest stars, O'Malley has been fighting in the promotion's bantamweight division since 2017.
He has only one loss to his name, with 11 wins by knockout (KO). As of this writing, he is #1 in the UFC bantamweight rankings.
Aside from that, he also co-hosts the podcast The Timbo Sugarshow along with his friend and head coach, Tim Welch.
The MMA superstar has weighed in on UFC President Dana White's domestic violence incident that took place on New Year's Eve.
On his podcast, published on January 6, 2023, Friday, Sean gave his thoughts on the situation.
He believed White was sincere in his apology but also said his wife put herself in a position to be retaliated against.
We will discuss more about the hot-headed UFC fighter below. But before moving forward with the details, please go through some quick facts.
Sean O'Malley | Quick Facts
Full Name
Sean Daniel O'Malley
Known As
Sean O'Malley
Nickname
Sugar
Birthdate
October 24, 1994
Age
28 Years Old
Birthplace
Helena, Montana, United States
Current Residence
Glendale, Arizona, United States
Father's Name
Dan O'Malley
Mother's Name
Not Known
Sibling
Not Known
Nationality
American
Marital Status
Married
Spouse
Danya Gonzalez
Children
Elena O'Malley (2020)
Religion
Christianity
Build
Athletic
Height
5 ft. 11 in/1.80 m/180 cm
Weight
135 lb./61 kg
Hair Color
Brown (Often Changes Color)
Eye Color
Dark Brown
Sexuality
Straight
Ethnicity
Mixed (Irish)
Zodiac Sign
Scorpio
Profession
UFC Fighter
Education
High School Dropout
Division
Flyweight (2015)
Bantamweight (2013–present)
Reach
72 in (183 cm)
Team
Team Proven Grounds (2011–2014), MMA Lab (2014–Present)
Rank
Brown belt in Brazilian Jiu-Jitsu
Active Years
2013-Present
Professional Boxing Record
Wins: 1

By Knockout: 2

MMA Records
Total Fights: 18

Wins: 16

By KO: 11

Submission: 1

By Decision: 4

Net Worth
$1.2 Million
Social Media
Instagram, Twitter
Merch
Autographed Card
Last Update
June 2023
Sean O'Malley | Early Life
One of the most popular fighters on the UFC's current roster Sean O'Malley was born on October 24, 1994, in Helena, Montana, United States.
There is not a lot known about his parents or siblings, but it is known that his grandmother was Irish.
Sean has admitted that he took to the sport to become self-confident. He did not plan to pursue a fighting career initially. However, once he got caught up in the winning pattern, he just could not let it go.
He fought his first five fights in his native Montana but later left to fight in North Dakota. It was around this time that he got the nickname 'Sugar' as he was 'sweet to watch.'
O'Malley then fought at LFA 11 before being called in for Dana White's Contender Series.
Sean O'Malley | Net Worth, Endorsements & Salary
A fan favorite in the UFC, Sean O'Malley has garnered a lot of attention with his flamboyant performance and has established himself as one of the biggest names not just in his division but in the UFC period.
Well, his performance has garnered him not just fame but also a boatload of money.
As of 2023, Sean O'Malley has a net worth of a whopping $1.2 million.
He is currently one of the highest-earning UFC fighters in the world.
Sean has come a long way, as he earned a mere $10,000 from his appearance on the Contender Series Season 1.
For instance, for his fight with Petr Yan, O'Malley is said to have earned a base salary of $1.5 million along with an additional $1.5 million as a fight bonus. So that makes a total of $3 million from a single fight.
Similarly, for his fight against Eddie Wineland, he was paid a whopping $1.34 million, including his base salary and other fight bonuses.
Aside from his fight earnings, O'Malley earns well from his brand endorsement deals.
According to some sources, he has endorsement deals with Crypto.com, MyBookieMMA, Sanabul, Venum, and Sanabul.
He has endorsed a prominent sports brand Sanabul since 2017, which means he has made quite a buck from this deal.
According to SportsZion, Sean O'Malley has moneymaking deals with brands like Reebok, Venum, Crypto.com, MyBookieMMA, and Sanabul.
Future Plans
The promising talent in an extremely competitive division Sean O'Malley has proved that when it comes to managing his finances, he is mature beyond his age.
He has managed his finances in such a way that he does not have to worry about money in the future.
He gave viewers a brief look at his investments and tangible assets in an appearance in a short documentary, Anatomy of a Fighters.
Young athletes often spend their hard-earned money on materialistic and luxury items such as jewelry, cars, expensive timepieces, and whatnot, but Sean believes it's more practical to spend money on assets than on liabilities.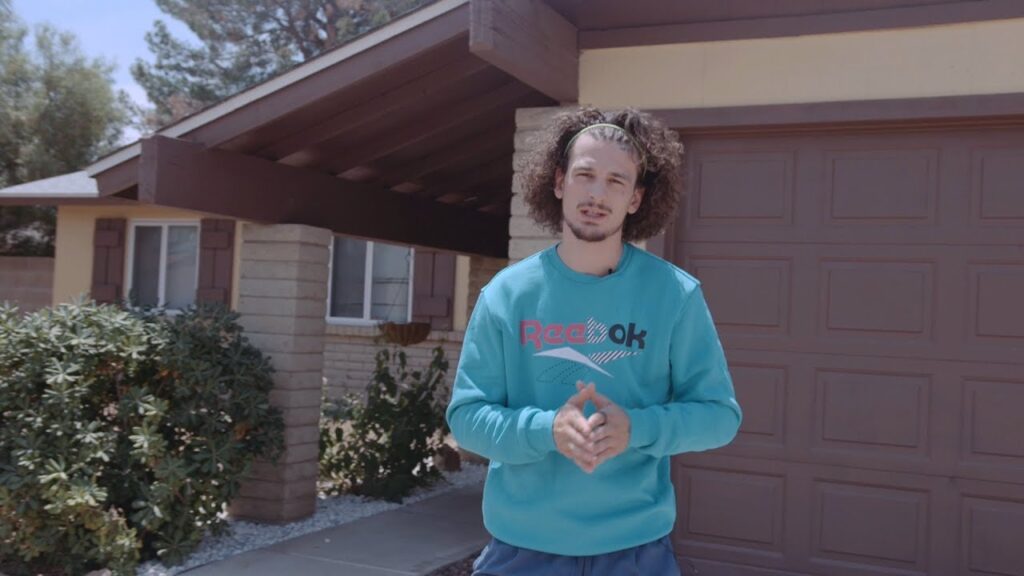 He has sowed his cash in a few pieces of land and houses and has clarified he does not acquire real estate for fun or to show off.
Instead, he sees it as an investment that will pay off in the future.
He has acknowledged that he has a very limited amount of time to secure a fortune for the future and his ultimate goal in life is to be financially independent.
The 28 years old currently lives in Glendale, Arizona, where he owns several houses and land.
Aside from that, he also has a 1.6-acre property.
Sean O'Malley | Social Media Earnings & Cars
As a 90s-born, Sean O'Malley is quite hooked up on social media.
He is active on practically every social media available. Aside from connecting with fans, public figures like Sean earn well through sponsored posts on social media handles.
He has more than 2 million Instagram followers. I am no math wiz, but that's a lot of money.
Even though he mostly shares about his fights, family time, and vacations on the platform, big brands pay him thousands, if not tens of thousands of dollars, to don their clothing or grab their drinks.
With followers as high as 2 million on Instagram, Sean has the potential to earn more than $50k from the platform from each sponsored post.
Aside from Insta, Sean has a YouTube channel with more than 563k followers. This channel of his has garnered over 86 million video views as of this writing.
According to SocialBlade, from this channel, O'Malley earns about $32.1k per month and $385.1K per year.
Cars
Even though he talks about financial freedom and how one should invest hard-earned money, he still loves fast cars and owns a handful of them.
First thing first, he owns a bright pink customized Lamborghini Huracan worth upwards of $210,000. He showcased this car in one of the YouTube videos.
Similarly, the fighter owns a white Ferrari, a green Tesla, a pink Tesla, a modest Subaru, and a couple of other extravagant rides that he is proud of.
Sean O'Malley | Charitable Deeds
What good is millions of dollars if you keep it for yourself?
Sean O'Malley is one of those who knows tough times and continuously works to pull not just himself out of it but also the community he grew up with.
In December 2019, Sean donated $27,500, which he earned from acquiring the eighth position worldwide in the Fortnite video game, to Raising Special Kids.
Similarly, during the Christmas holidays, Sean "Sugar" gave $100 to random strangers at Walmart.
Sean O'Malley | Wife & Kids
UFC's most popular rising star Sean O'Malley is in an open relationship with his wife, Danya Gonzalez, meaning the pair are open to introducing other s****l partners to each other as O'Malley is against the idea of having just one.
Danya is a hairstylist but shares a passion for mixed martial arts.
So how did O'Malley meet Danya?
The love birds met in a UFC gym when Sean approached his wife-to-be and asked for her IG. After that, the pair started seeing each other.
Sean met Danya long before his UFC fame, and the pair had their only child, a daughter named Elena, back in 2020 during the Covid-19 pandemic.
O'Malley puts a lot of his success inside the octagon down to his relationship with Danya.
Despite the fact that Sean is against the idea of committing to one s****l partner, he has admitted he would be lost without his wife.
However, their relationship has not just been a high ride.
Sean has admitted that their open relationship has had several bumps along the way, with some lasting a few months.
Nevertheless, everything seems under control as of now, and Danya remains an integral part of Sean's life and attends the shows that he fights.
Sean O'Malley | Personal Life
Sean O'Malley previously followed a vegan diet but later switched back to meat eating, given his extreme workout regime.
O'Malley trains hard to get ready for his fights. His workout includes cardio which mainly includes riding a stationary bike in a gym.
View this post on Instagram
Similarly, he does several bodyweight exercises, such as lunges, to be in shape.
He does cross-fit exercises during his strength and conditioning workout sessions. He usually works out with medicine balls and mixes up his cross-fit sessions with some shadow boxing.
Popularity Graph
The above graph shows the popularity of Sean O'Malley over the past twelve months.
Unknown Facts
Sean O'Malley is an advocate for legalizing marijuana.
In his amateur MMA career, Sean was the ICF Amateur Bantamweight champion.
Sean is a brown belt in Brazilian Jiu-Jitsu under Augusto 'Tanqinho' Mendes.
Frequently Asked Questions (FAQS)
How many ranked fighters have Sean O'Malley fought?
The bantamweight O'Malley has fought only one ranked opponent in his career in UFC, Pedro Munoz.
How long was Sean O'Malley vegan?
O'Malley followed a vegan diet for just over six months before switching back and incorporating meat into his food.
How did O'Malley lose his fight?
The fight between Sean and Pedro Munhoz ended in the second round due to an accidental eye poke.