Sedriques Dumas Wikipedia: MMA fans are curious to know Sedriques Dumas after his remarkable win against fellow fighter Abu Azaitar at the UFC 294 in Abu Dhabi, Dubai.
The Pensacola-raised fighter won the match unanimously against the much-experienced Azaitar in his international UFC debut. However, he has been doing wonders in the octagon since his MMA debut years ago.
This article will cover everything about the phenomenal young MMA fighter, including his age and personal life. Read it further to find out more about Sedriques Dumas!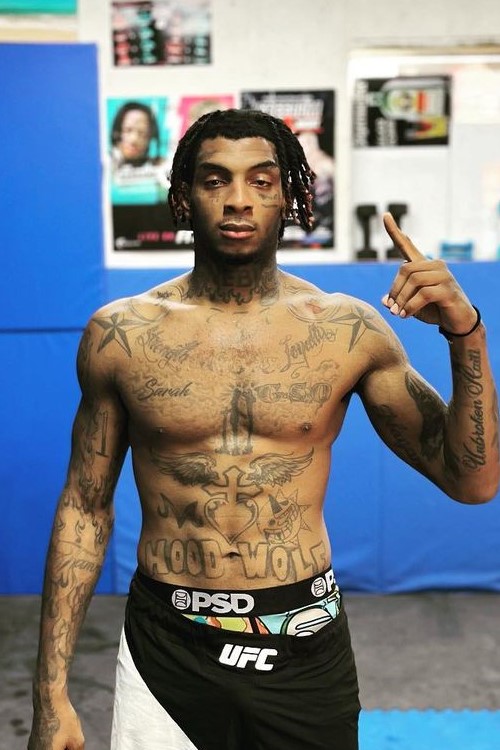 Sedriques Dumas is an American MMA fighter competing in the UFC's middleweight division. Starting as a street fighter in Florida, Dumas secured a UFC contract after winning the fight against Matej Penaz in the DWCS matchup in 2022.
Before his UFC debut, Dumas had an undefeated professional MMA record of seven wins. Unfortunately, he suffered a loss at the hands of Josh Fremd in the fight hosted on March 11, 2023.
Dumas has a record of nine victories and 1 loss in his professional career. Nicknamed The Reaper, he is currently ranked the No. 66 Middleweight MMA fighter as per Tapology.
Sedriques Dumas Wikipedia And Age
What Is His Nationality?
Sedriques Dumas was born to his parents on August 6, 1995, in Florida, United States. Considering his birthdate, he is currently in his late twenties.
Unfortunately, there is not much information about his family, including his siblings and parents. However, he belongs to African American ethnicity.
Similarly, as the MMA fighter is highly private about his personal life and past events concerning him, nothing about his academic background is known.
However, he is proud to introduce himself as a native of Pensacola, Florida, and often cites his hometown while competing professionally. He started taking part in street fighting at a young age and learned combat from the likes of Jorge Masvidal and Randy James.
Active on Instagram with the username @sd_thereaperdumas_ufc, Dumas has three kids but has not revealed their mothers.
Posting on his Insta handle a few months ago, he informed his fans about his third kid's birth. He wrote on June 14, 2023, "Leo Dumas. 8 pounds I love you, son. Now Daddy got to get this dub and come back next to you."
Furthermore, regarding his nationality, he is a proud American.
Criminal Charges Against Dumas
Before his DWCS fight in August 2022, Sedriques Dumas reportedly got involved in a fight near his residence in Pensacola. As per the Pensacola Police Department, the up-and-coming UFC fighter punched a woman named Alyssa Lewis in the face.
The police later visited his home and took him into custody. Moreover, the police searched his residence and vehicle for firearms but did not find it.
Even though Dumas accepted that he hit the woman, he claimed Lewis started the fight.
He clarified that he was commenting about a pregnant girl in the bar, after which Lewis walked towards him and began kicking him. In response, he said he just pushed her way.
However, it did not end there. The victim and her boyfriend later told the police that Dumas and his friends attacked them again when they left the building. However, the case was not taken to the court eventually.
However, this was not the first time he got in trouble with the authorities. Sedriques had previously been booked under various charges, including shoplifting, weapon use, and domestic violence.