https://playersbio.com/candace-parker/?swcfpc=1Shelden Williams, known as "The Landlord," started his career in 2006. He played the game from the position of Power forward / Center.
He is one of the American former professional basketball players with 1,217 rebounds and 1,859 career points at the end of his career in 2015. Currently, he is serving as an assistant coach with Atlanta Hawks.
The former big man has a net worth of $5 Million. His last jersey number was 23 when he announced his retirement. Williams went to Duke University, where he won many awards as a basketball player.
From 2006-to 2015, he played for the different NBA teams and played 12 seasons as a regular-season career. Atlanta Hawks, New Jersey Nets, Boston Celtics, and so on were some of the NBA teams where he played.
During his career, he was one of the good professional players and won many awards and achievements. While in school, he was a member of Fellowship Christian Athletes and the National Honor Society.
Let us jump into interesting quick facts first before diving into details.
Quick facts
| | |
| --- | --- |
| Full Name | Shelden DeMar Williams |
| Known As | The Land Lord, Shelden Williams |
| Birth Date | October 21, 1983 |
| Age | 39 years old |
| Place of Birth | Oklahoma City, Oklahoma |
| Country | United States |
| Profession | Basketball Player |
| Horoscope | Libra |
| Nationality | American |
| Father's Name | Bob Williams |
| Mother's Name | Jeannette Williams |
| Siblings | Quincy Wiliams |
| High School | Midwest City |
| College | Duke University |
| Height | 6 feet 9 inches (2.06m) |
| Weight | 113 kg (249 lbs) |
| Body Type | Athlete |
| Position | Power forward / Centre |
| Draft | 2006 |
| Marital Status | Married |
| Spouse | Anna Petrakova |
| Ex-Spouse | Candace Parker (m. 2008-2016) |
| Children | Lailaa Nicole Williams |
| Net Worth | $5 Million |
| Salary | $992000 |
| Active Years | 2006-2015 (As a player) |
| Social Media | Instagram, Twiter, Facebook |
| Merch | NBA Basketball Blaster Box |
| Last Update | June 2023 |
Shelden Williams | Early Life & Family
An American former big man was born in Oklahoma City, Oklahoma, United States.
Williams is the son of Bob Williams and Jeannette Williams. Since his childhood, he has been very interested in basketball and went to Midwest City High School. He also has one brother Quincy Williams who is an American football linebacker.
His playing and blocking were too aggressive, making him earn the nickname "The Landlord" during his high school. Similarly, he was also a member of the National Honor Society and Fellowship of Christian Athletes.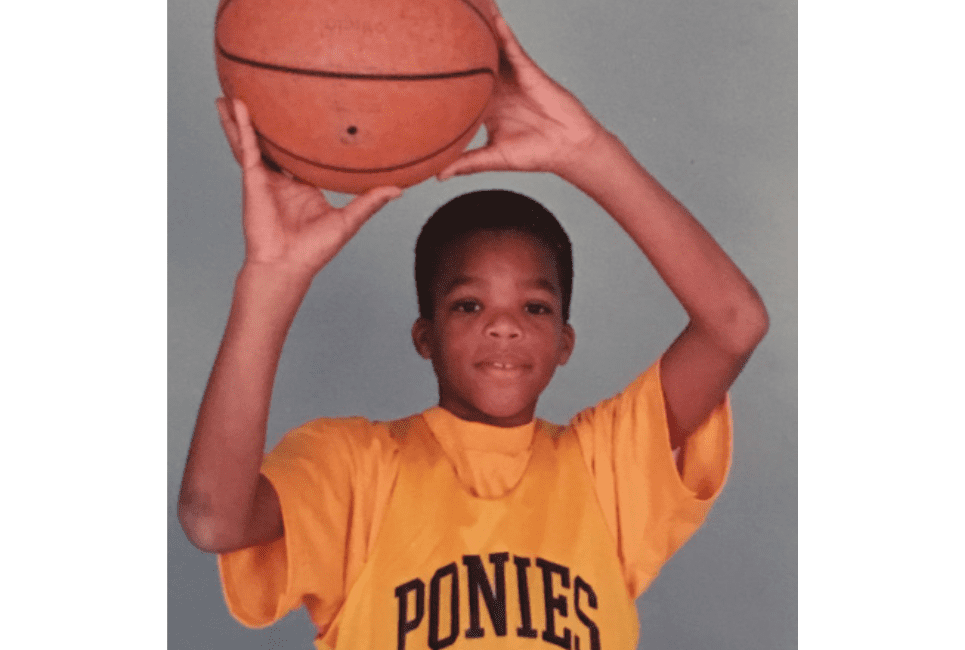 On the other hand, he graduated from Duke University and is very secretive about his parent's work. He also played many basketball games during his college career.
After playing some games, he successfully earned the NABC Defensive Player of the Year Awards at Duke, becoming the fifth player to make it so.
Moreover, he was listed as the Top 50 player in the United States during his senior season by EPSN.com and became Oklahoma Player of the Year in 2001.
Shelden Williams | Career
Since his childhood, Williams was very interested in basketball and won many awards achievements from this college to his post-playing career.
College Career
While growing up in Oklahoma, he joined Duke University and graduated in sociology with management and market studies in 2006.
Along with that, he took his playing skill to the next level. He became more passionate and learned new things in this life, along with the support of his parents.
He started playing the game in 2002. Similarly, Williams holds multiple records in Duke history with the most blocked shots and most rebounds while 17th on the NCAA charts of career blocks.
A perfect score of 1500 points, 1000 rebounds, and 350 blocks made him on the list of the third player in ACC history when playing for his team Tim Duncan and Ralph Sampson.
On January 11, 2006, he was nominated as the third Duke basketball player with a triple-double record. His team defeated Maryland with 19 points, ten blocks, and 11 rebounds.
Go through John Collins: Injury, Net Worth & NBA
NBA Career
After playing from the college, he started his professional career and was drafted by the Atlanta Hawks in 2006 with the fifth pick. He was offered a $3 million contract in that season.
Williams was named as the NBA rookie of the month in April 2007. However, he was also involved with the Sacramento Kings in a multi-player trade for the exchange of Mike Bibby.
He didn't last long with the Kings and wrapped up the season with five points and four rebounds per game.
On February 19, 2009, he was again traded to the Minnesota Timberwolves along with Bobby Brown for Calvin Booth and Rashad McCants.
Between the years 2009 to 2010, he signed a contract with two teams for one year, each with the Boston Celtics team on August 7 and with Denver Nuggets on July 14.
Williams played 113 games during 2009-2011, averaging 4.7 points and five rebounds per game. He scored a career-high of three black on November 18, 2010, against the Portland Trailblazers.
But at the one last time, he got one blockbuster deal to get sold for the New Youk Knick involving Minnesota Timberwolves, which helped Carmelo Anthony to New York.
European Career
Shelden Williams also played for the European career. On August 28, 2022, he signed one year contract with Elan Chalon, who won the French League champions.
Eleven points and eight rebounds per game was his overseas high score after playing ten games for the Elan Chalon. With these scores, it felt like he was back in the form like in the college days at Duke.
Asian Career
On the other hand, Williams played with the Chinese team for two years after playing for the European team. He signed with Tianjin Ronggang in October 2013 and announced his retirement in 2015.
Post Playing Career
After his retirement, Williams remained inactive on the court and focused more on being a basketball coach.
In addition, he decided to be a coach after being a player in the end.
He is currently an assistant coach of the College Park Skyhawks and mentoring the bright basketball stars in NBA G-League. However, many sports columnists suggested him to be an assistant coach of his college Duke.
Apart from his basketball career, he was also working for the welfare of athletes, which proves his love for the game.
Shelden Williams Foundation is his organization promoting bright student-athletes and their families who belong to rural areas. This organization collaborates with different sports and sponsors to help the students by providing enough resources.
Read about: How Kevon Looney dealt with his injury
International Teams
As player:
Atlanta Hawks (2006-2008)
Sacramento Kings (2008-2009)
Minnesota Timberwolves (2009)
Boston Celtics (2009-2010)
Denver Nuggets (2010-2011)
New York Knicks (2011)
New Jersey Nets (2011-2012)
Elan Chalon (2012-2013)
Tianjin Ronggang (2013-2015)
As an assistant coach
Erie BayHawks / College Park Skyhawks (2018-2020)
Awards & Highlights
Shelden contributed 14 years to NBA, from a basketball career to a coaching career. During all these, he was successful in earning many achievements and awards. Let's have a look at each one of them in points.
Fourth-team Parade All-American (2001)
USA Basketball Male Athlete of the Year (2005)
No. 23 retired by Duke Blue Devils
Second-team All-ACC (2004)
2x First-team All-ACC (2005, 2006)
Third-team All-American – AP (2005)
Consensus first-team All-American (2006)
Two-time NABC Defensive Player of the Year (2005, 2006)
Age, Height & Weight
Every year Shelden celebrates his birthday on October 21, and now he is 39 years old.
Apart from his age, he is a very tall person with 6 feet 9 inches in height (approx 2.06 meters).
Moreover, he loves food very much and eats frequently, leading to a massive weight of 113 kg (approx 250 lbs).
Shelden Williams | Marriage & Kids
Williams is the son of Bob and Jeannette Williams. Apart from his career, he had a frustrating personal life. In 2008, he was married to Candace Parker, a WNBA player of Chicago Sky.
Everything was going well in their life and even praised by many sports fanatics. In May 2009, the duo gave birth to the first child, Lailaa Nicole Williams.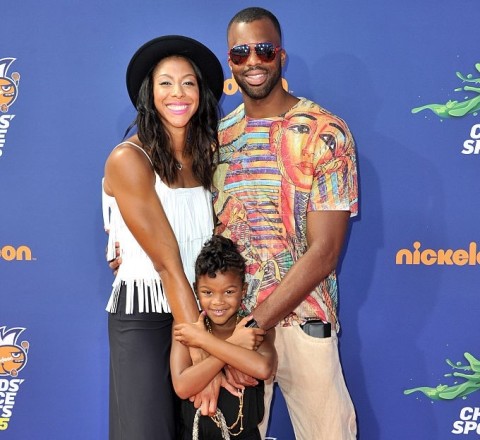 But unfortunately, they announced divorce in 2016 after eight years of a relationship, and Candace had to pay $400,000 million as part of a divorce deal in alimony.
On the other hand, they agreed that neither party nor organization would pay for child support as joint custody. Instead, they decided to support her financially in her education for the future.
Shelden Williams has another wife, Anna Petrakova, expecting their first child. They got married in 2019.
Salary & Net Worth
According to the reports, Williams is one of the wealthiest players in the history of a basketball player. He has a net worth of $5 million and a salary of $992000.
By playing in six seasons with many different teams in the NBA, he successfully earned a considerable amount of money in his career. He was the first player to receive around $ 2,952,480 and the sign-up bonus with the Atlanta Hawks.
He moved to several other clubs, which helped him earn $11,813,949 as his salary. Similarly, $1 million was paid to him when he signed the deal with New Jersey Nets.
Moreover, in 2016 he put the house on sale for $4.39 million after he got separated from Candace Parker.
Social Media Presence
Williams is an amiable and social person and likes to share thoughts and analyses on his life and NBA games through his social account. He is living a satisfying life now.
He is active on Twitter with followers of 34.4k Instagram with followers of 16.3k. On the other hand, he hasn't updated any details on Facebook.
Moreover, he has his podcast called "Bleave in Duke," where he talks about his Duke University basketball program alongside sports writer Stephen Wiseman.
Don't forget to check our article on Allen Crabbe: Donations, Net Worth & More.
FAQs
When did Shelden Williams again get married after the divorce?
After the divorce from Candace Parker in 2016, he got married to the Russian professional basketball player Anna Petrokova in 2019. They are expecting their first child now.
What is the jersey number of Shelden Williams?
During his career, he played 12 seasons and broke many records.
Some of the jersey numbers he played during his gameplay were 33 for the Hawks, 22 for the Kings, 23 for the timberwolves, 13 for the Celtics, 23 for the Nuggets, 13 for the Knicks, 33 for the Nets.