Mainly a power forward and a center but can play all of the five positions, Kevon Looney is an American professional basketball player of the NBA for the Golden State Warriors.
Kevon was the two times NBA Champion with the Warriors in the 2017 and 2018 seasons with Damian Jones, Nick Young, Stephen Curry, Kevin Durant, Shaun Livingston, and others.
While still in high school, CBS Sports and The Post-Crescent named his averages "nearly" a quadruple-double as he made 27.9 points, 12.7 rebounds, 7.0 assists, and 8.0 blocks per game in his final season.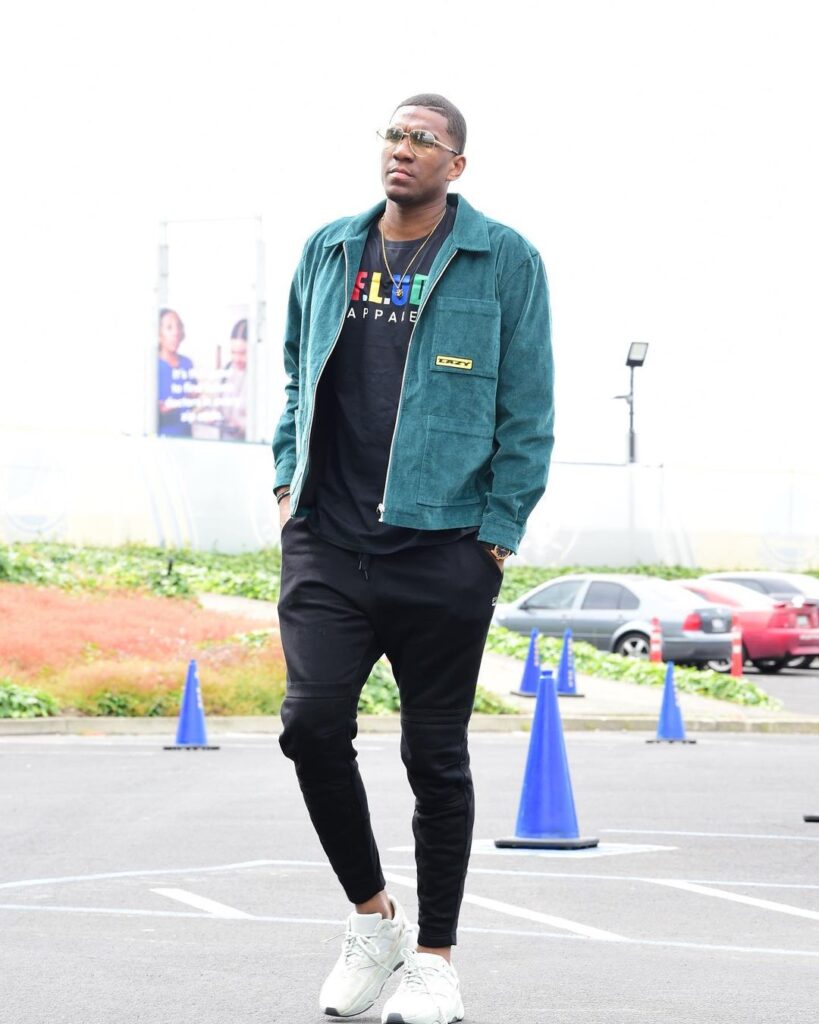 In the history of Milwaukee Public Schools, Hamilton became the sixth ever in Wisconsin to be named as McDonald's All-American and Parade All-American gaining national recognition.
On top of that, Looney always had the high school's back as a number 5, and colleges were already after him, such as Marquette and Wisconsin.
During his time at UCLA, when games were gliding up and down due to his hip injury, still, Loney played pretty good games while finally ditching the men's team for the 2015 NBA Draft.
Then, the Warriors picked him as the 30th overall for the rookie season. Following are some of the exciting facts about Kevon.
Quick Facts
| | |
| --- | --- |
| Name | Kevon Grant Looney |
| Birth Date | February 6, 1996 |
| Known As | Kevon Looney |
| Birth Place | Milwaukee, Wisconsin, US |
| Nick Name | |
| Nationality | American |
| High-School | Alexander Hamilton High School |
| University | University of California, Los Angeles |
| Horoscope | Aquarius |
| Father's Name | Doug Looney |
| Mother's Name | Victoria Looney |
| Siblings | Kevin and Summer |
| Age | 26 years old |
| Weight | 222 lbs ( 101 kg) |
| Height | 206 cm (6 feet 9 inches) |
| Build | Athletic |
| Marital Status | Unmarried |
| Profession | Basketball Player |
| League | National Basketball Association (NBA) |
| Team | Golden State Warriors |
| Position | Center, Power Guard |
| NBA Draft | 2015 / Round: 1 / Pick: 30th overall |
| Salary | $5,178,572 |
| Net Worth | $3 – $5 million |
| Active Status | 2015 – present |
| Social Media | Instagram, Twitter, Facebook |
| Merch | NBA Trading Card, Bobblehead |
| Last Update | May, 2023 |
Looney's Girlfriend: Mariah Simone
To begin with, Kevon Looney found a girlfriend for himself who shared the same interests as him.
She is Mariah Simone, an athlete who played basketball at Holy Names University.
Mariah was born in 1994 and is two years older than her boyfriend, Kevon Looney.
She grew up with her parents, Barbara Anderson Winston and Michael Wayne Winston, attending Bishop Alemany High School and California State University, Northridge.
In 2017 Mariah graduated with a degree in business administration and financial services marketing operations.
She was also a member of the American Marketing Association.
On the other hand, she is also an Instagram model and an owner of a fitness gear company, msfit.official.
The company sells various comfy outfits, including leggings, hoodies, and caps, seen wearing by different basketball players.
Fans about Mariah
It is not surprising that fans get too involved in their favorite media personalities' lives.
After Looney went public with his girlfriend and her starting up a business, fans couldn't keep themselves from voicing their opinions.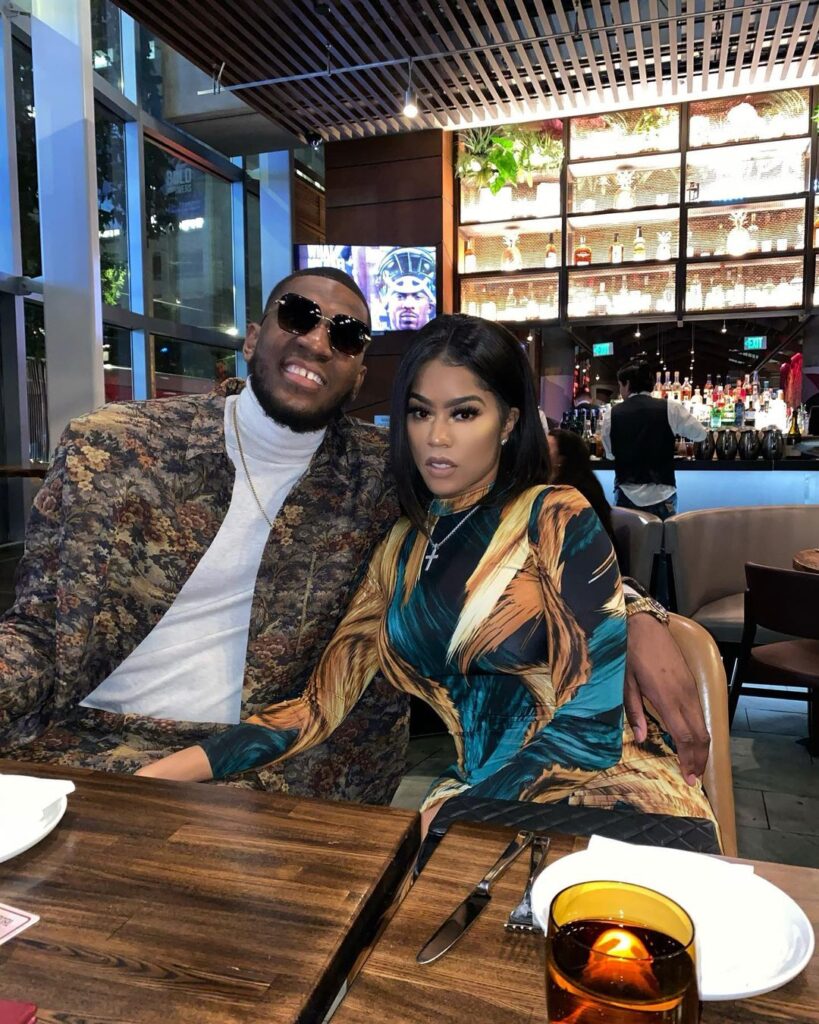 While some of them commented, "She is only after his money and doesn't love him."
Others said, "She just gives bad vibes and seems the type to spend money all over herself only." "She'll dry him out of his hard-earned money."
Indeed, fans are concerned about their young center but still have to understand their boundaries and not get too personal.
Fortunately, the comments didn't matter because they are still going beautiful and robust.
Kevon Looney | Early Years
Born to Doug and Victoria Looney as the youngest child in Milwaukee, Wisconsin, Kevon grew up by his older sister Summer and older brother Kevin's side.
He watched his brother play basketball and fanboying over Kobe Bryant.
So, having Kevin gave him the perks to learn about the basics and positions, the techniques involved, and mainly the hard work one needs to survive the game.
Looney's Journey from Hamilton to UCLA
Looney was the best player in his high-school years, thanks to his tall figure and excellent skills.
The sophomore year in 2012, he was named Player of the Year of the Milwaukee City Conference after averaging 20.9 points, 8.6 rebounds, and 2.0 assists per game.
Looney shot up as the No. 10 five-star prospect by Rivals.com as he led his team of rookie players as a runner-up for a conference title and managed the team throughout the years.
In a secret rendezvous to the university sometime before, he announced to join the UCLA on Halloween in 2013.
As soon as he played his debut match with Montana State, the media claimed it to be one of the most impressive freshman debuts in college history, where he scored 20 points, nine rebounds, and three assists in a 113–78 win.
He was a natural rebounder with improved skills; he was the freshman ranking 1st double-double and 2nd rebounding in the nation.
Although, a hip injury in the gym made him suffer a certain period needing a couple of weeks of rest before continuing the season.
In the single season, he played for UCLA, Looney averaged 11.6 points and 9.2 rebounds per game, finishing with doubles-doubles.
He was voted second-team All-Pac 12 and named to the Pac-12 All-Freshman Team.
Tyus Jones: Career, Marriage & More>>>
Professional Career
Golden State Warriors
On the 2015 NBA Draft day, ESPN.com announced Looney having hip surgery fabricating his draft to drop in due course.
A string of doubts started to kick-off, indicating that Looney won't be able to show the same performance as he did in the UCLA basketball team.
Looney surely feared not debuting, but the Warriors ended up picking him as the 30th overall.
Injuries
2015 NBA Championship, spared some time-off for Looney after he underwent right hip arthroscopy to repair a torn labrum.
Looney's NBA debut happened as the 11th former UCLA player with 2 points and two rebounds after some assignment with Santa Cruz.
In the meantime, Kevon hopped from the D-League Santa Cruz Warriors to Golden State between 2016 and 2017.
Sometime later, when a sudden inflammation hit his right leg, Looney again had to go through the same procedure to repair his left leg.
NBA Championship
Looney's returned after rest with a bang scoring a career-best of 14 points and five assists against the Atlanta Hawks in a 128-111 victory.
Warrior's best switch from forward to center, Looney played in both NBA Championship 2017 and 2018 with a victory over Cleaveland Cavaliers.
Also, Kevon was described as the "unsung hero," "foundational price" by the Warriors coach for his best push throughout the season during the 2018 Championship.
He was off-limits and sidelined to bench line after a neuropathy diagnosis that could cause damage outside of the brain or spinal cord in 2019-20.
With enough rest, training, and diet, Kevon has been able to play most of the time in recent seasons.
A current match in February 2022 with the Spurs shocked everyone when the Warriors won the game.
All thanks to the forward-turned-center who gave his everything for 23 minutes averaging 12 points, 12 rebounds, and three assists.
It is praiseworthy and commendable how he goes out of the way to keep himself fit to play every single game that comes along the way, given his conditions.
Luol Deng: Sudan, Injuries, Foundation & More>>>
Career Highlights and Awards
Wisconsin Mr. Basketball (2014)
First-team Parade All-American (2014)
McDonald's All-American (2014)
Pac-12 All-Freshman team (2015)
Second-team All-Pac-12 (2015)
Two times NBA Champion (2017, 2018)
Body Stats
Kevon Looney has a body that suits his position as a center and power guard.
He stands at the height of 206 cm, which is relatively proportional to his weight of 220 lbs.
Although he lost 14 kg after his complications, Looney still balances these measurements with his well-built body, including his 7-foot-4-inch wingspan.
NBA Cousins: Looney and Nick Young
Nick Young is a former shooting guard of the NBA who played for teams like Wizards, Clippers, Warriors, and others.
Also, Young is a proud 2018 NBA Championship holder with the Warriors team and Looney.
First, it was revealed sometime in 2016 that Kevon and Nick are first cousins on their mother's sides which shocked the basketball fans quite to some extent.
They both got to play together in the 2017-18 season alongside Golden State Warriors to hold up the ring that year.
Looney and FITAID
Towards the end of October in 2019, Looney signed with FITAID, a vitamin supplement provider which aims to enhance the health and performance of the consumers.
Looney got to shoot his commercial for familiarizing the products to potential customers and the basketball community.
Furthermore, he appeared on billboards and social media campaigns. The brand's social media platforms worked to support regular prize and giveaway programs tied to retailers.
However, the project worked out as both Looney and FITAID were interested in each other's work.
LIFEAID co-founder and president Aaron Hinde supported Looney from his days with Santa Cruz while Looney took vitamins to help get better from the injuries he had faced throughout the years.
Net Worth
With the start of his rookie year in 2015, Looney got to taste an average salary of $1,182,880 between 2015-2017.
And not stopping any lower, his salary went up high as $4,464,286 in the 2019-20 season.
Then, Kevon Looney signed a 3-year contract of $14,464,287 with the Golden State Warriors, including $14,464,287 guaranteed and an annual average salary of $4,821,429.
Currently, he earns a base salary of $5,178,572 while carrying a cap hit of $5,178,572 and a dead cap value of $5,178,572 in the 2021-22 season.
Further, in 2022 he will be an Unrestricted Free Agent.
Patrick Patterson Bio: NBA & Net Worth>>>
Social Media Handles
Frequently Asked Questions(FAQs)
What should be Kevon Looney's nickname be, according to the fans?
Fans gush over him playing like a crazy man during the matches. So to match up to his fiery nature on the board, Looney is often referred to as "Loonatic" as per a discussion on Reddit.
How did Kevon Looney recover from his injuries?
Following a Paleo diet and changing his trainer to try out new techniques to get a faster recovery. He also followed the routine and took refuge in vitamins as well.
Does Kevon Looney own any cars?
He and his beautiful girlfriend Mariah are seen posing in front of sleek black Rolls-Royce on an Instagram post.