The Romanian professional tennis player Simona Halep does not have a boyfriend and is not dating anyone right now.
However, there were rumors suggesting that Halep was dating her fellow tennis partner, which she has denied.
Previously, she divorced the Romanian billionaire and businessman Toni Iuruc in 2022.
Furthermore, following a failed drug test after the 2022 US Open, the former World No. 1 has recently received a four-year suspension.
Simona Halep held the top singles ranking for 64 weeks between 2017 and 2019, the twelfth-longest streak in the WTA rankings' history.
Halep, a former junior world No. 1, debuted in the top 50 of the world's rankings at the end of 2011, the top 20 in August 2013, and the top 10 in January 2014.
She became the first player since Steffi Graf in 1986 to win her first six WTA titles in the same year in 2013.
Halep received the WTA Most Improved Player of the Year as a result.
Moreover, she has won two Grand Slam singles titles: the 2018 French Open and the 2019 Wimbledon Championships.
Is Simona Halep Dating Anyone?
Simona Halep is not dating anyone now and does not have a boyfriend.
The tennis star spoke out on dating rumors with playing partner after divorcing the Romanian billionaire.
However, Simona Halep has refuted rumors that she is dating former ATP player Joao Monteiro.
Halep says that there is "nothing" between her and Joao Monteiro, her playing partner.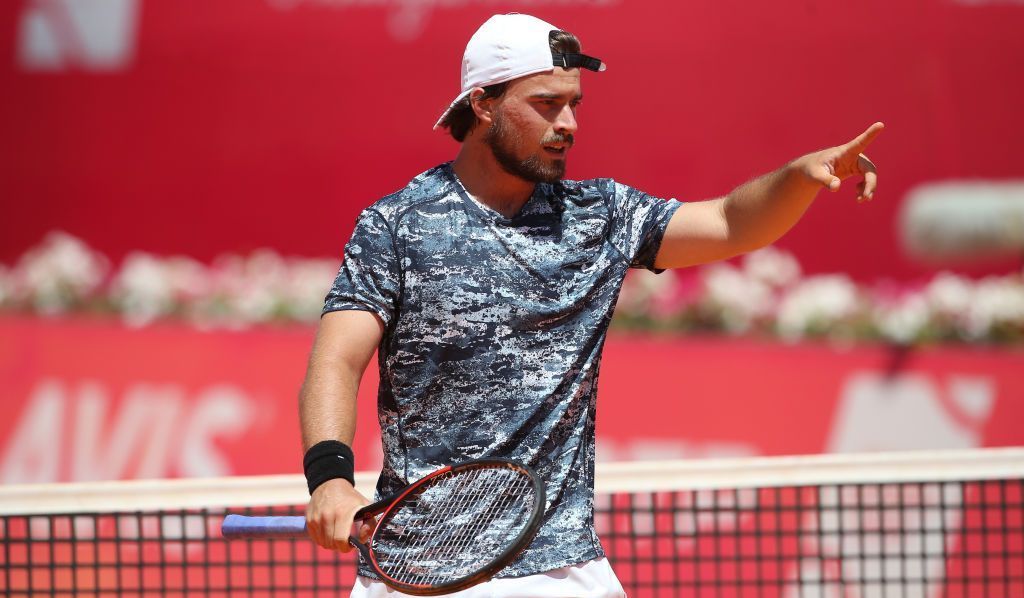 To advance Halep's preparations away from the tour, Monteiro was most recently appointed to join her team.
After seeing a photo of Monteiro with one of Halep's closest friends, the Romanian media began to wonder whether the two tennis players were seeing each other.
Halep denied the claims on social media, refuting any such contact with her training partner on Instagram.
"I kept reading fabricated articles about my relationship with Joao, he is my training partner, nothing more! Thank you." Simona recently took to Instagram.
Simona Halep Ex-Husband: Toni Iuric
On September 15, 2021, Simona Halep wed Toni Iuruc, a multibillionaire businessman from Romania.
However, just a year later, the couple had chosen to call it quits and revealed they were seeking a divorce.
Their alleged breakup was caused by their long-distance relationship and Simona's unexpected early departure from the US Open, which appeared to have strained their bond.
Iuruc is the proud owner of six distinct global corporations, contributing to his wealth, with an estimated net worth of a staggering £1.72 billion as of 2023.
He reportedly works in the real estate industry alongside his mother and hails from an affluent family.
Frequently Asked Questions (FAQs)
1. Who Is The Boyfriend Of Simona Halep?
Simona Halep does not have a boyfriend and is not dating anyone right now.