Stan Wawrinka's sisters were also tennis players. Interestingly, the family bond is also connected through the love for the sport.
Stan Wawrinka is a Swiss tennis player born on 28th March 1985 in Lausanne, Switzerland.
He has won three Grand Slam titles and has ranked as high as No. 3 in the ATP world rankings.
Currently living in Monte-Carlo, Wawrinka started playing tennis at the tender age of eight and turned professional by 17.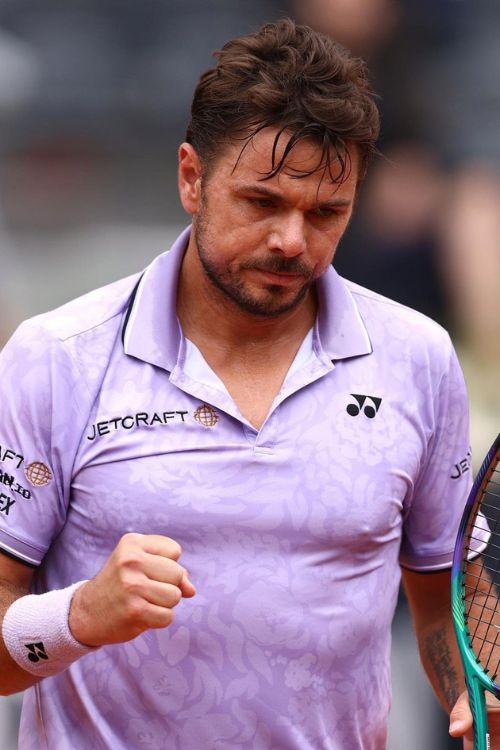 The player won the Davis Cup in 2014 with Switzerland and the Olympic gold medal in doubles in Beijing in 2008, alongside his compatriot Roger Federer.
Stan was also the flag bearer for the Opening Ceremony of the 2012 Olympic Games in London from the Swiss delegation.
Regarding the Grand Slam, he won his first at the Australian Open in 2014, second at the French Open in 2015, and added a third in the US Open final.
He beat Rafael Nadal in the first one and Novak Djokovic in the rest two finals simultaneously, who were all the world No.1 entering the match for the title.
Stan Wawrinka Sister: Naëlla And Djanaée Wawrinka
Stan was brought up together with his elder brother and his two younger sisters, Djanaée and Naélla. Surprisingly, both of his sisters were tennis players as well.
Naélla Wawrinka is a former Swiss tennis player born on 29 December 1991. The right-handed player was active between 2009 and 2010 and participated in women's singles.
The other sister of Stan, Djanaée Wawrinka, is also a former tennis player. She is working as the Head of Communication in the School of Engineering at EPFL Ecole Polytechnique fédérale de Lausanne.
Previously, she has worked as PR & Communication Manager for AIBA and as Retail Communication Specialist for Nestlé Nespresso.
Even though the sisters parted ways with tennis, they are avid supporters of their brother Stan. They always root for him and are even present in the stands for important fixtures.
Meet Brother Jonathan Wawrinka
Jonathan is the elder brother of Stan, born on June 3, 1982. He is a former professional tennis player whose highest ranking till now is No. 948, which he achieved in 2003.
Jonathan became a coach at TC Stade-Lausanne in the early 2000s, then supervised the young talents of the Geneva framework. He was captain of the LNA and LNB teams for several years.
In 2020, he opened his own academy named Wawrinka Academy. He puts his experience and knowledge at the service of young talents.
Stan Wawrinka Parents
Wawrinka was born to a German father, Wolfram Wawrinka, and a Swiss mother, Isabelle Wawrinka.
His father, Wolfram, is a farmer and social worker. The paternal great-grandfather of Stan was born in Silesia, a border region between Poland and former Czechoslovakia, and their surname derives from the Polish language.
Wawrinka's mother, Isabelle Wawrinka, is a Swiss educator. She is a biodynamic farmer who works with disabled people and has taken over the management of her in-law's farm.
The farm helps people suffering from depression or substance abuse issues as well as those with mild to moderate intellectual disabilities.