A retired Norwegian professional golfer, Suzann Pettersen husband is Christian Fredrik Ringvold, who is the CEO of Hagal, a Norwegian smart battery company.
They got married in 2017 and share two kids together.
Suzann Pettersen was a prominent figure in professional golf, primarily competing on the prestigious U.S.-based LPGA Tour while also being a member of the Ladies European Tour.
Her career reached impressive heights, as she achieved a career-best world ranking of second.
She held this position multiple times, with her most recent stint lasting from August 2011 to February 2012.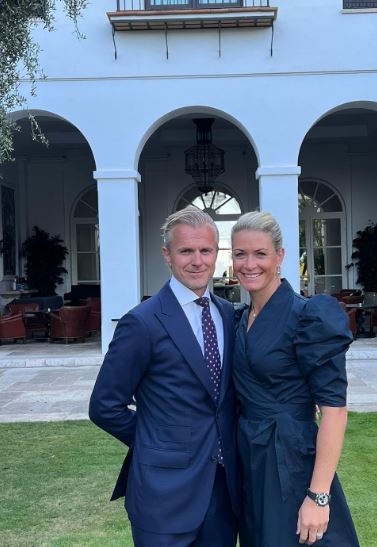 One of the most remarkable chapters in her career was her retirement on September 15, 2019.
This momentous decision came immediately after she holed the winning putt for the European team at the 2019 Solheim Cup, demonstrating her extraordinary talent and resilience.
What made this victory even more remarkable was that she had taken a hiatus from professional golf for nearly 20 months due to maternity leave before returning to the sport.
Pettersen's dedication and skill left an indelible mark on women's golf.
Suzann Pettersen Husband Christian Fredrik Ringvold
Christian Fredrik Ringvold, the husband of Suzann Pettersen, currently holds two significant roles in the corporate world.
He serves as the CEO of Hagal, a notable Norwegian smart battery company, where his leadership guides the company's endeavors.
Simultaneously, he is Managing Director at Entheos Energy B.V., a part of the Entheos Network, where he is likely involved in overseeing energy-related initiatives and projects.
His educational journey began with a bachelor's degree from the University of Alaska Anchorage, where he studied from 2003 to 2006.
He continued his pursuit of knowledge by obtaining a master's degree from Le Moyne College, a commitment that lasted from 2007 to 2009.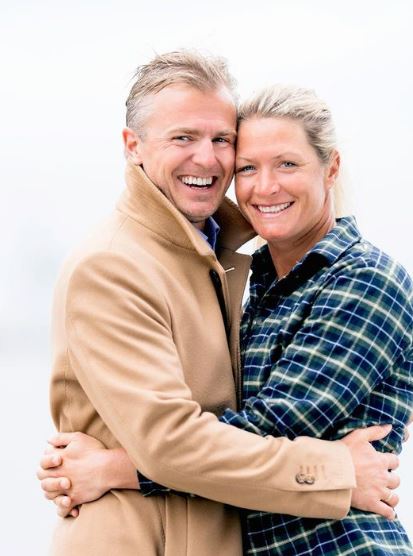 During his college years, Christian gained practical experience through a six-month internship at Merrill Lynch in Syracuse, New York, USA, spanning from May 2007 to November 2007.
After completing his master's degree, he ventured into the world of finance, working as a Marketing and Advisor Relationships Manager at Blue Water Capital Management, LLC, dedicating himself to this role from January 2009 to September 2010, totaling 1 year and 9 months of service.
Continuing his professional journey, Christian transitioned to a position of significant responsibility as the Principal Owner and Managing Director at NorMedical, Ltd., located in Syracuse, New York, USA.
His dedication and leadership ultimately led him to become the company's CEO in Oslo, Norway.
In December 2022, Christian Fredrik Ringvold assumed the role of CEO at Hagal, a position he continues to hold. His diverse educational background and extensive experience in various roles reflect a successful and dynamic career path.
Relationship Timeline
Christian and Suzann celebrated their marriage at Holmenkollen Restaurant on January 12, 2017.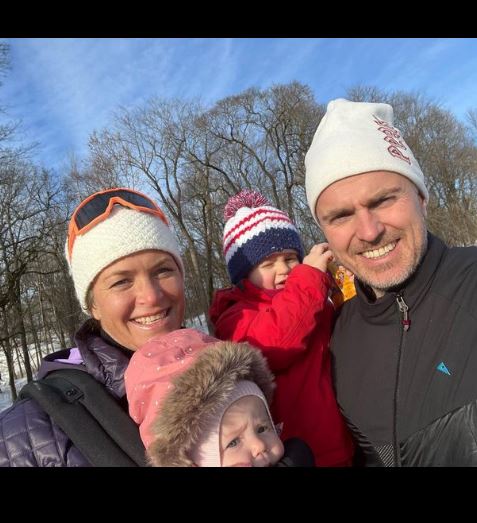 Together, they are parents to two children, with their eldest, Herman, born on August 8, 2018, and their younger child, Hermie, born on May 5, 2021.
Little On Suzann Pettersen
Suzann Pettersen, the accomplished golfer, was born in Oslo, Norway. She comes from a family with a strong sports background, as both her parents, Axel and Mona, were involved in sports.
Suzann has two brothers, Stefan and Gunerius. Interestingly, she has a distant family connection to the merchant Gunerius Pettersen (1826–1892).
During her amateur career, Suzann Pettersen made significant strides in golf.
She was a dominant force in Norway, clinching the Norwegian Amateur Championship title five times consecutively from 1996 to 2000. In 1999, she also achieved victory in the Girls Amateur Championship.
Suzann's talents were recognized internationally as she represented Norway in the Espirito Santo Trophy, a prestigious world amateur team championship for women, in both 1998 and 2000.
In her second appearance at the championship, she distinguished herself by finishing as the leading individual.
Furthermore, Suzann Pettersen had the honor of representing Europe in the Junior Ryder Cup Matches in 1997 and 1999, showcasing her golfing prowess on a global stage even before becoming professional.