Austin Ekeler was born to his mom, Suzanne Ekeler-Adams, in Nebraska, United States.
Since his biological father was absent from his life, Suzanne raised him mostly on her own.
Now, she is a proud mother who watches her son play football at the highest level.
Austin Ekeler is an American football player who plays as a running back for the Los Angeles Chargers in the NFL.
The running back played high school football at Eaton High School and college football at Western Colorado University before joining the NFL.
He was named to the First-team All-RMAC four times (2013-2016) and the 2013 RMAC Offensive Freshman of the Year.
Although the Nebraska-born went undrafted in the 2017 NFL Draft, the Chargers signed him as a free agent in 2017.
Since then, he has been one of the key figures of the Chargers squad.
Austin Ekeler Mom, Suzanne Ekeler-Adams
The Chargers running back Austin Ekeler was born to mom Suzanne Ekeler-Adams on May 17, 1995. He has a brother named Wyett Ekeler.
However, there is little to no information regarding his father's whereabouts.
Austin's mother, Suzanne Ekeler, played college basketball at the University of Colorado, Colorado Springs.
She was a math school teacher at different schools from 2007 to 2019.
Additionally, Suzanne coached high school sports for years to provide enough for the family.
Furthermore, she was a residential realtor at 8z Real Estate from May 2018 to January 2021.
Presently, Austin's mother has been working as a residential realtor at Windermere Real Estate since January 2021.
Unfortunately, her age and birthplace details remain unknown.
Upbringing Of Ekeler Brothers
Suzanne primarily raised her two sons on her own, and Ekeler had never had the opportunity to meet his biological father, who had already exited his life even before Ekeler was born.
For a time, he had a stepfather who introduced him to the challenges of manual labor, apart from giving Ekeler a younger brother named Wyett.
Part of Ekeler's upbringing involved laboring on his stepfather's 80-acre ranch in Briggsdale, Colo.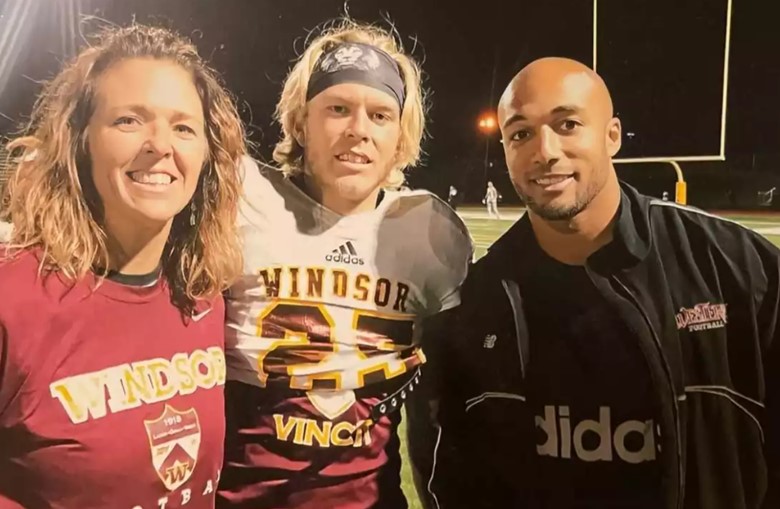 This included working early and enduring long hours looking after horses, cows, and chickens, even during the harsh, freezing winters.
The stepfather was responsible for building fences, which meant that Austin and Wyett were also involved in constructing miles of barbed wire fencing.
Chargers & Cowboys Fight Before Kickoff
Before the kickoff in Los Angeles on Monday, there was a less-than-amicable atmosphere between the Cowboys and the Chargers.
As Dallas' defensive players made their way onto the field for pregame warmups, a confrontation erupted with some Chargers players already on the sideline.
The Chargers seemed to take issue with the Cowboys players entering the field.
This disagreement escalated into pushing, and running back Austin Ekeler from the Chargers attempted to intervene.
However, this is when the incident video shows edge rusher Dante Fowler landing a punch on Ekeler, causing his helmet to come off.
Subsequently, more individuals from both teams, including coaches and the officiating crew, stepped in to end the altercation.