Many people are curious about the wife and family members of the former American ice hockey player Ted Donato.
Edward Paul Donato, widely known as Ted Donato, previously played in the National Hockey League and currently serves as the head coach at Harvard University.
Ted Donato started playing ice hockey at Catholic Memorial and then played college hockey for Harvard University.
In 1987, the Boston Bruins selected Donato as the 87th overall pick for the NHL entry draft. He started playing for the Bruins after competing in the 1992 Winter Olympics.
Overall, his professional NHL career spanned over 13 years, starting in 1991 and ending in 2004.
Throughout his career, he played for a total of nine teams in the NHL, comparatively featuring more for the Boston Bruins.
During his career, Donato played 796 career NHL games, scoring 150 goals and assisting 197 times.
Who Are Ted Donato's Sons And Wife?
Ted Donato is married to Jeannine Donato. They are the parents of four children; Ryan, Jack, Nolan, and Madelyn.
Jeannine Donato balances the responsibilities of being a hockey wife and mother and also works as a neurological nurse.
For the past eleven years, she has been conducting baseline testing.
Jeannine completed her bachelor's degree in nursing from Villanova University in 1991 and also played varsity soccer for the university.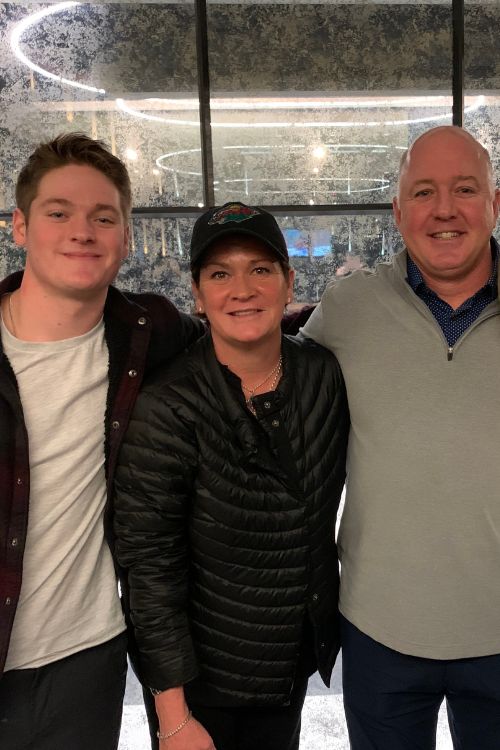 The first two sons, Ryan and Jack, are following in their father's footstep and plays ice hockey.
Ryan currently plays for the Seattle Kraken in the National Hockey League (NHL). As per his personal life, he is engaged to Bradley Fusco.
His other son, Jack, played college ice hockey for Harvard University, playing in 107 games, scoring 16 times, and assisting 7 times.
On the other hand, Nolan is a singer and songwriter. Unfortunately, not much information is available about Madelyn Donato.
Ted Donato: Coaching Career And Achievements
After retiring from the playing career, the former NHL player started his coaching career in 2004. Since then, he has been coaching and guiding the hockey team at Harvard University.
On July 2, 2004, Donato was named the 11th head coach in the history of Harvard hockey. To date, he has not been linked with other clubs.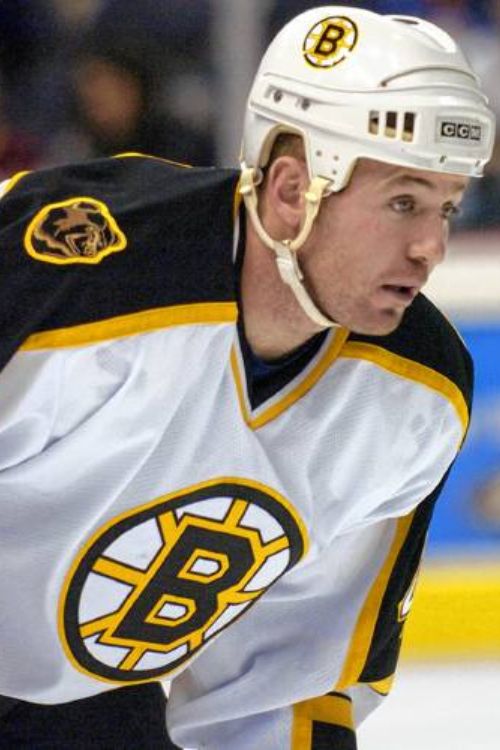 He set a standard by winning 56 victories in his first three years and has guided the team to five 20-win seasons and won four ECAC Hockey League championships.
In addition, he led the university to seven league championship games and seven NCAA tournament berths.
Overall, Ted is contributing his best to the progress and well-being of the team.
Ted Donato: Net Worth
According to Forbes and Business Insider, Ted Donato's net worth is estimated to be around $5 million as of 2023.
The majority of his earnings have been accumulated primarily from his career as a hockey player.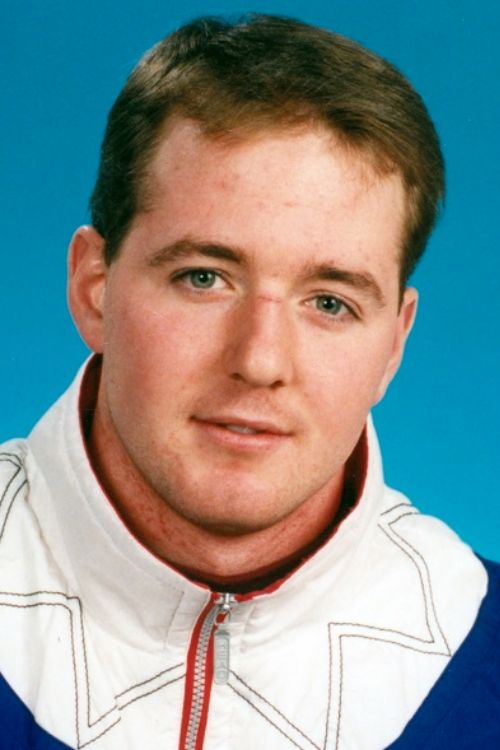 In addition, he is also earning from being the head coach at Harvard University.
The retired ice hockey star has been inspiring a lot of youngsters to achieve a great deal of success in life.