Theo Hernandez brother Lucas Hernandez is also a professional soccer player. He plays center-back or left-back for Ligue 1 club Paris Saint-Germain and the France national team.
The Hernandez brothers, Lucas and Theo, had the incredible opportunity to represent their country internationally.
Playing together professionally was once an unimaginable dream for them as young boys in Marseille.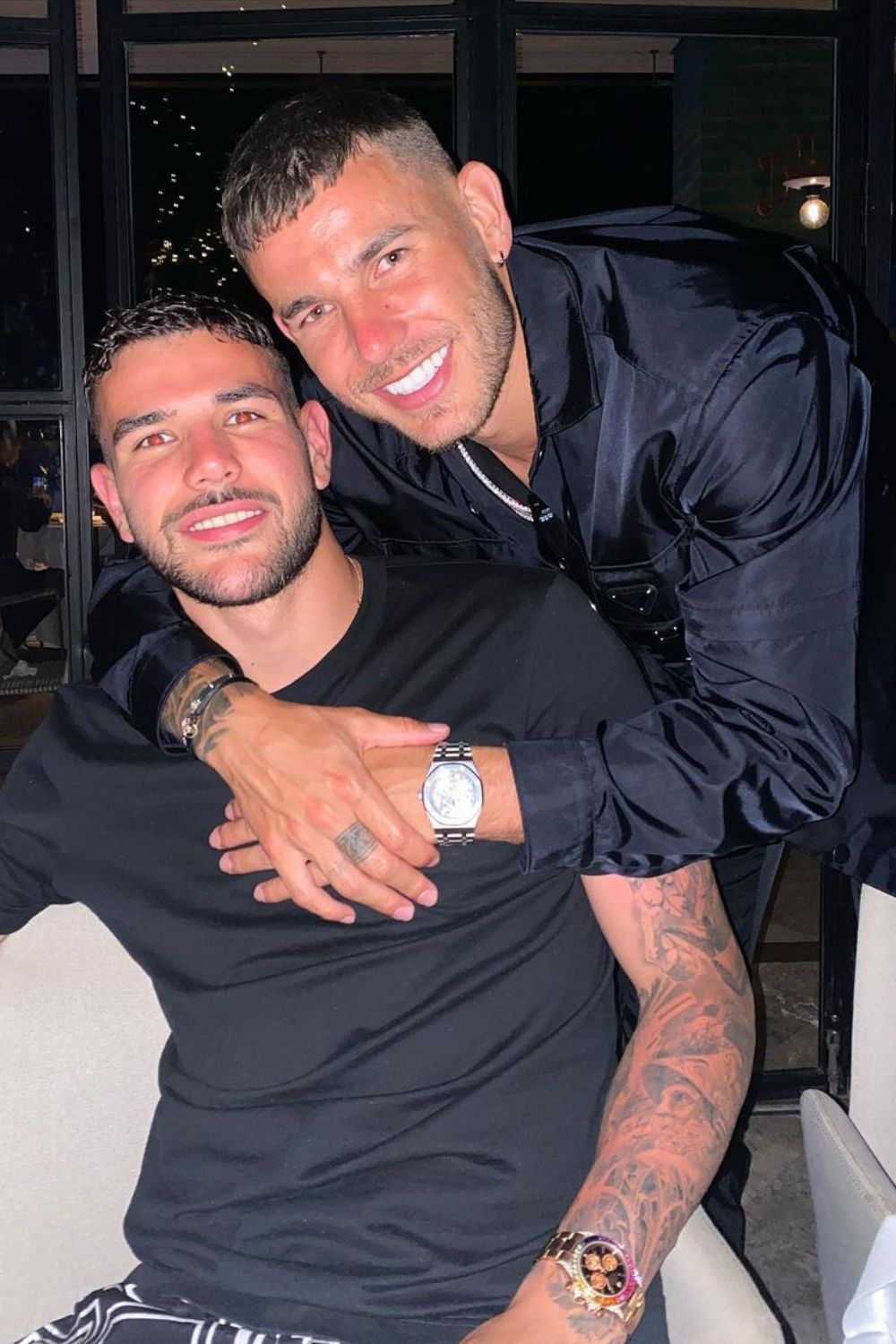 They joined forces on the left side in a Nations League semifinal against Belgium, with Theo scoring the late winner in a memorable 3-2 victory for Les Bleus.
They joined the ranks of past soccer siblings like Giovani and Jonathan Dos Santos who have proudly represented their country together.
Theo Hernandez Brother Lucas Hernandez: Siblings Inspiring Each Other
Lucas is the older brother of Theo, both a soccer player; he shares the love of soccer with his brother and has made a career for himself
Hernandez's career began at Atlético Madrid, where he made over 100 appearances and played in the 2016 UEFA Champions League Final.
He succeeded with the club, winning the 2018 Europa League and Super Cup.
Moreover, as a French international since 2018, Hernandez was a key player in France's victory at the 2018 FIFA World Cup.
In 2019, he joined Bayern Munich and had an exceptional first season, winning the Bundesliga, DFB-Pokal, and Champions League as part of a treble-winning team.
Lucas Hernandez participated in UEFA Euro 2020 and the 2022 FIFA World Cup with the French national team. In 2023, he joined Paris Saint-Germain.
Theo Hernandez Parents Jean-François Hernandez & Laurence Py
Theo Hernandez is a football player born to parents Jean-François Hernandez and Laurence of Spanish descent in France.
Unfortunately, later Jean-François Hernandez left the family; he was a former soccer career.
Moreover, he had a successful soccer career in France before moving to Spain in 1998, where he continued to play until retiring in 2002.
Despite his departure from the family, Theo's mother, Laurence Py, raised him and his brother Luca single-handedly in France, providing them with a good education and support, leading both sons to successful careers in football.
His mother, Laurence Py, moved to Madrid with Theo and Luca, raising them single-handedly.
Despite the challenges, Laurence provided her sons with a good education and support, allowing them to pursue their dreams in football, leading to successful careers.
Theo Father Vanished For A Long Time
After retiring from football, Jean Hernandez disappeared for 18 years and reappeared in 2022.
His daughter, Lauris Hernandez, spoke to the media, revealing that Jean had made multiple attempts to contact his sons and gain custody of them.
However, their mother, Laurence Py, prevented him from doing so, leading him to move to Thailand to start a new life.
Overall, the Hernandez brothers are not in favor of their father, and they still feel betrayed by him and say everything he has become is thanks to his mother.
Theo Replaced Lucas In World Cup 2022
While playing for France, Theo Hernandez scored the opening goal in the World Cup 2022 semifinal against Morocco, replacing his injured brother Lucas.
Theo expressed his determination to win the World Cup for his brother, who suffered a severe knee injury during the tournament.
Despite their different playing styles, Theo is focused on returning the trophy to Lucas and the team, aiming to make him proud.