Do you know who the richest female gamers in the gaming industry are?
Female gamers have proved they are no less than men when it comes to gaming. Some of the popular gamers in the world are females who are equally rich as well.
As the gaming industry has seen a massive boom in the present era, it has become one of the most lucrative. Hence, it is not surprising to see professional gamers with these skills making a lot of money.
And it is not just gaming; the pro gamers can earn money through Twitch streaming, creating "Let's Play," YouTube, and developing brands for the fans.
Therefore, today we are looking at some female gamers who are some of the richest in the sports. These female gamers have climbed into this lucrative industry to earn fame and wealth.
So, without further delay, let us look at the wealthiest female gamers of 2023.
Richest Top 8 Female Gamers
We have made a list primarily with the help of GameDesigning as a source. But before looking at the details of these female gamers, let us look at the rankings first.
| | |
| --- | --- |
| Female Gamers | Earnings |
| 8. Ant1ka | $33,958.89 |
| 7. KittyPlays | $38,700 |
| 6. Vilga | $43,698.95 |
| 5. Sarah Lou | $50,000 |
| 4. Kasumi Chan | $55,000 |
| 3. Ricki Ortiz | $80,780.18 |
| 2. Mystik | $122,000 |
| 1. Scarlett | $296,161.44 |
8. Ant1ka
We are starting our list with 28 year-old Anna Ananikova. She is more popularly known by her gaming name Ant1ka and is a professional Counter-Strike: Global Offensive player.
Ant1ka currently plays for the RES Gaming and takes part in the Counter-Strike tournaments. She is one of the world's most successful pro gamers in the CS: GO scene.
Previously, she was part of Team Secret, one of the famous female gamers' teams. After competing for the team, in 2017, Ant1ka signed up with the RES Gaming. But she continued competing for the team.
Ant1ka has consistently been ranked top at the tournaments she participates. In 2017, she recorded her most successful year, where she won 5 first-places in the tournaments.
She won first place in the Intel Challenge Katowice – 2017 with "Team Secret," ESU Masters 2017 with "Dynasty Gaming," and WESG 2017 – Europe & CIS Finals (CS: GO Female) with the "Russian Forces."
The PlayStation 4 Pro provides one of the best 4K gaming experiences. But have you ever wondered what the best games on ps4 pro look like? Click here to find out!
7. KittyPlays
Next up, we have 31 year-old KittyPlays. Her real name is Kristen Michaela, and she is a professional gamer and streamer. She regularly posts content about games like Dota 2, CSGO, and Fortnite.
KittyPlays started her career in gaming at age 22. She soon gathered much success and created her first YouTube channel in 2013.
Although she might not always finish in the first place, KittyPlay is known for her regular participation. She is primarily known for participating in the Fornite game and thousands of other online players.
One of her game successes includes her competing in seven tournaments, where she finished in the third place in the Fortnite Fall Skirmish Series – Clubs Standings.
Besides gaming and YouTube, KittyPlays also has a Twitch channel named KittyPlaysGames. She has more than 550K subscribers and has more than 51 million views and counting.
6. Vilga
On our number 6, we have Ksenia "vilga" Klyuenkova with overall earnings of $43,698.95. The 31 year-old, who is famously known by her game name "vilga," currently plays for Nigma Galaxy Female.
Vilga is a professional Counter-Strike: Global Offensive player and a former Counter-Strike player. She has been active since 2008 and plays the role of the Rifler or entry fragger.
She has established herself as one of the best players in Counter-Strike: Global Offensive and gained popularity.
Since 2015, Vilga has won first place in 17 tournaments. Furthermore, her most significant win was at the World Electronic Sports Games 2017.
She won the Counter-Strike: Global Offensive Female category. Vilga is the highest-ranking and richest Russian top female gamer.
If you are a gamer, you might sometimes find yourself randomly humming video game theme songs. Read here about the 12 Iconic Video Game Theme Songs of All Time!
5. Sarah Lou
On our number 5, we have Sarah Harrison or better known as Sarah Lou. She is a British pro gamer who specializes in fighting games.
Sarah Lou gained popularity after she participated in 2008. Harrison competed in the 2008 Championship Gaming Series Season (Dead or Alive 4).
There she finished first along with a fellow British gamer, Messy, with whom they formed the team "Birmingham Salvo." However, that was Sarah Lou's only big tournament win.
Not much is known about this Brit pro gamer, and since her one big win, Sarah Lou has disappeared from the limelight. Despite this, that one win ranked her 1684th globally while being ranked 62nd in the UK.
4. Kasumi Chan
Our fourth-richest top female gamer is Marjorie Bell, most famously known as Kasumi Chan. Kasumi is considered one of the "Big Three" of American female gamers.
Kasumi Chan specializes in fighting games and gained popularity playing the Dead or Alive 4 (DOA4). Her gaming name comes from the DOA4's similar-named character.
She first started her professional gaming career in 2006. The same year after starting her gaming career, she won second place at the Championship Gaming Invitational 2006 in DOA4.
Just a year after, in 2007, Kasumi Chan got her first major tournament victory. She won first place in the 2007 Championship Gaming Series Season. She won the game alongside fellow gamer Black Mamba as "Chicago Chimera."
Kasumi Chan is no longer active in the gaming industry. It could be the fact that their beloved sport, DOA4, ceased operation after 2008. However, the two times she made her appearances, she played brilliant, show-stopping games.
3. Ricki Ortiz
Country: United States
Ricki Ortiz is a 40 year-old professional gamer specializing in the Marvel vs. Capcom and Street Fighter series. She is a transgender gamer who identifies as female and is one of the consistently high-ranking players.
Ortiz is one of the "Big Three" American female gamers. She has been active in the gaming industry since the early 2000s and made her breakthrough in 2003. As a transgender player, she went through tough times in the beginning.
She competed at the Evolution Championship Series 2003 in Marvel vs. Capcom 2. Ortiz finished second in the event and has participated in more than 60 tournaments.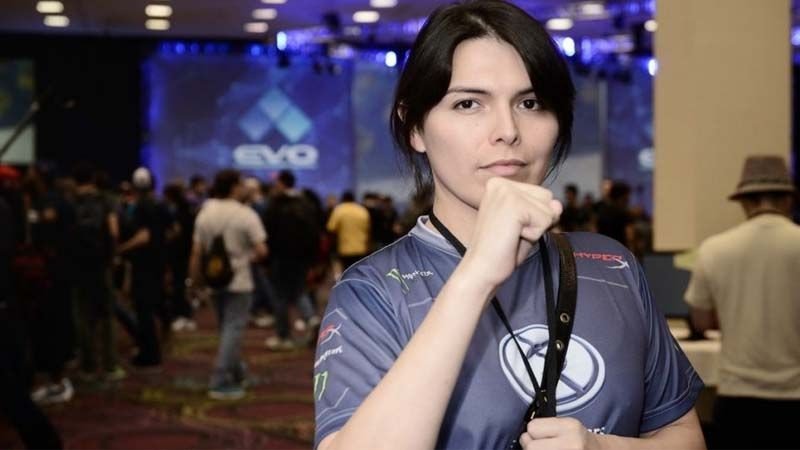 She recorded her most significant win in 2016 at the Capcom Cup. Over the years, she has finished most of her games in second and first places.
Ortiz is not only one of the richest top female gamers but is also one of the highest-ranking transgender players. She can be called the veteran among the female gamers.
2. Mystik
On our number 2, we have one of the "Big Three" American female gamers, Katherin Gunn. 34 year-old is known by the name "Mystik" in the gaming world.
Aside from being a gamer, Mystik is also a cosplayer. From childhood, she grew up on games coming from a family of gamers. In 2007, she started her playing games professionally.
Mystik's first tournament was the 2007 Championship Gaming Series Season in DOA4. She and fellow gamer Offbeat_Ninja, who formed "Carolina Core," finished in second place.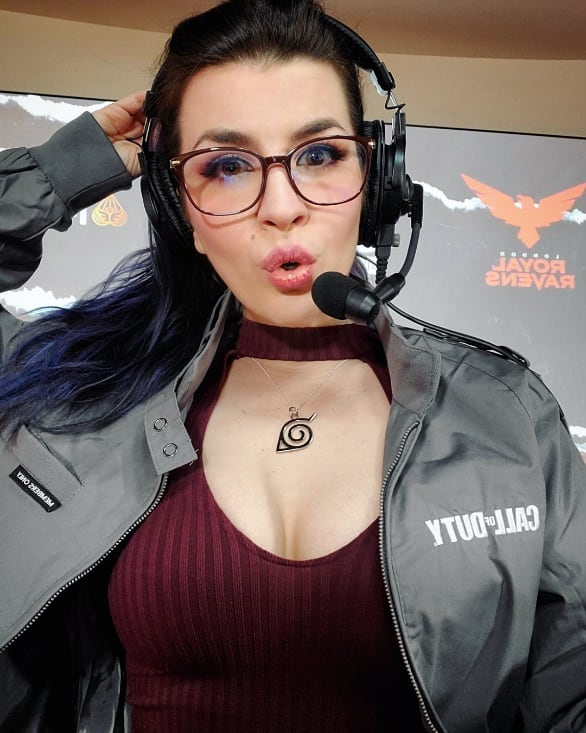 The following year, Mystik again participated in the tournament but finished third. Again in 2010, she returned to the tournament. She finished first playing the Halo: Reach. She garnered a lot of popularity after the win.
Mystik even appeared in the Guinness World Record Book 2015 as the highest-earning gamer at the time. Most of her winnings came from the WCG Ultimate Gamer's $100,000 grand prize.
What better way to pass the time than by playing some of the best online games at home? Read here about the top 15 best online games right now!
1. Scarlett
And our number 1 richest top female gamer is Sasha Hostyn, aka Scarlett, with total earnings of $296,161.44. The 29 year-old gamer has been named the most accomplished woman in Esports.
Scarlett is a transgender woman, which created some obstacles in her professional career. She started her gaming professionally in 2011 and is most well known for playing StarCraft II.
StarCraft II is one of the competitive games. However, she gained popularity in 2012 after defeating high-ranking players in the game. Scarlett primarily plays as Zerg.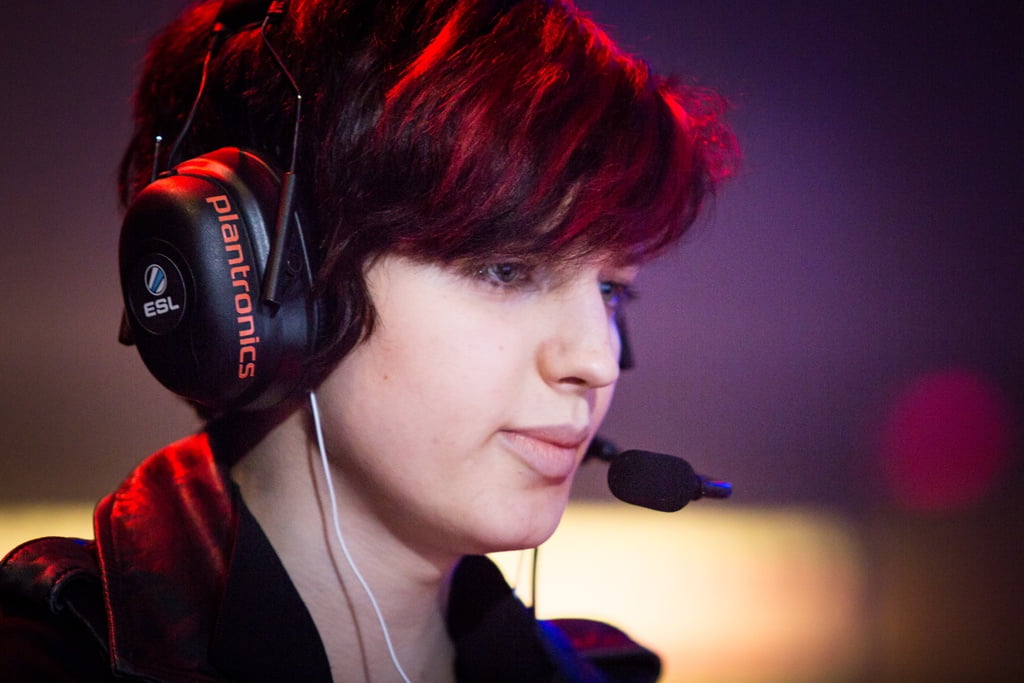 After winning in South Korea, she established herself as one of the dominant gamers in StarCraft. The accomplishment is the best among female gamers and all other gamers.
Over the years, she has participated in more than 140 tournaments. This itself is a record among all the female gamers. Her winnings have thus contributed to making her the richest top female gamer!
Conclusion
Gaming is no longer just a form of entertainment. Nowadays, gamers with skills and talents can earn stardom and wealth in the billion-dollar.
Additionally, the stereotype of females being bad at gaming has been proven wrong. These female gamers are the best of the best, and they deserve their spot at the top of the gaming industry.