An American football cornerback and wide receiver for the Colorado Buffaloes, Travis Hunter parents are father, Travis Sr., and mother, Ferrante Edmonds.
He was born on May 18, 2003, in West Palmbeach, Florida.
Travis's mother, Ferrante Edmonds, has been the pillar of support to her son on his journey in the gridiron.
Travis Hunter Jr. identifies as African-American and proudly holds an American identity.
While specific details about his parents and their origin are not publicly disclosed, Hunter's remarkable journey to stardom stems from his outstanding talent and unwavering passion for football.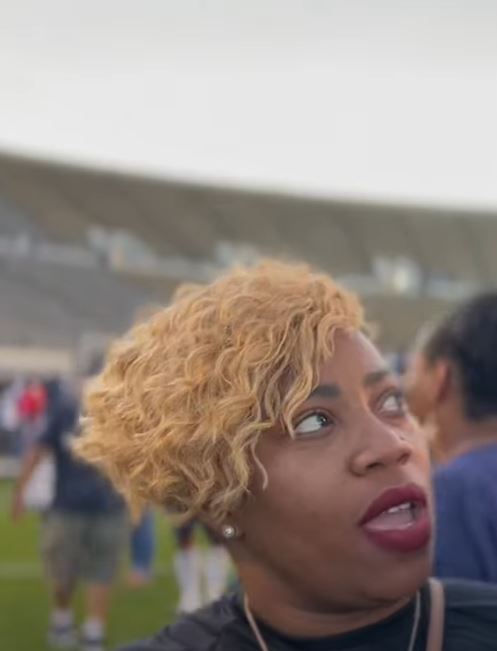 Hunter Jr. had a notable stint with the Jackson State Tigers before his subsequent achievements.
In high school, he earned the title of a consensus five-star recruit, and his decision to commit to Jackson State in December 2021 made headlines.
This historic commitment marked a watershed moment, as he became the highest-ranked prospect ever to choose an HBCU (Historically Black Colleges and Universities) or FCS (Football Championship Subdivision) program, capturing the attention of sports enthusiasts and the wider community.
Travis Hunter Parents | Dad Travis Hunter Sr. And Mom Ferrante Edmonds
Father Travis Hunter Sr.
Even though much information is not available about Travis Hunter parents, what is clear is their unwavering and wholehearted support for their son's career.
Hunter's father, Travis Sr., distinguished himself as an athlete during his time at Boynton Beach Community High School, where he excelled in both football and track.
His talent and dedication laid the foundation for a promising athletic career.
Following his high school days, Travis Sr. continued to pursue his passion for football.
He joined the ranks of semipro football, showcasing his skills in the competitive arenas of the Florida Football Alliance and the Southern States Football League.
Travis Sr.'s exceptional abilities did not go unnoticed, as he earned the prestigious title of Offensive Rookie of the Year in the latter league in 2007.
Travis Sr.'s journey from high school sports to semipro success exemplifies his unwavering commitment to athletics and his ability to shine in multiple facets of the game.
The San Francisco 49ers held a special place in Hunter's dad's heart, making them his favorite team.
Hunter Jr. spent countless hours watching Deion Sanders' games and highlights on YouTube growing up.
The connection between father and son deepened as they discussed how Hunter would seamlessly fit into JSU's football scheme.
Their conversations also delved into the possibility of Hunter becoming a two-way player, much like Deion Sanders did for the Dallas Cowboys in 1996.
Sanders's historic feat of being the first NFL player to accomplish this since Chuck Bednarik in 1960 served as an inspiring example of versatility and excellence for Hunter, fueling his ambitions on and off the field.
Mother Ferrante Edmonds
Travis's mother, Ferrante Edmonds, has emphasized the importance of having a mentor like Deion Sanders in her son's life.
She shared, "Deion is exactly what he needs. You want someone who will pour into your child — not just in football but in life. When you have someone guiding you off the field, that's real."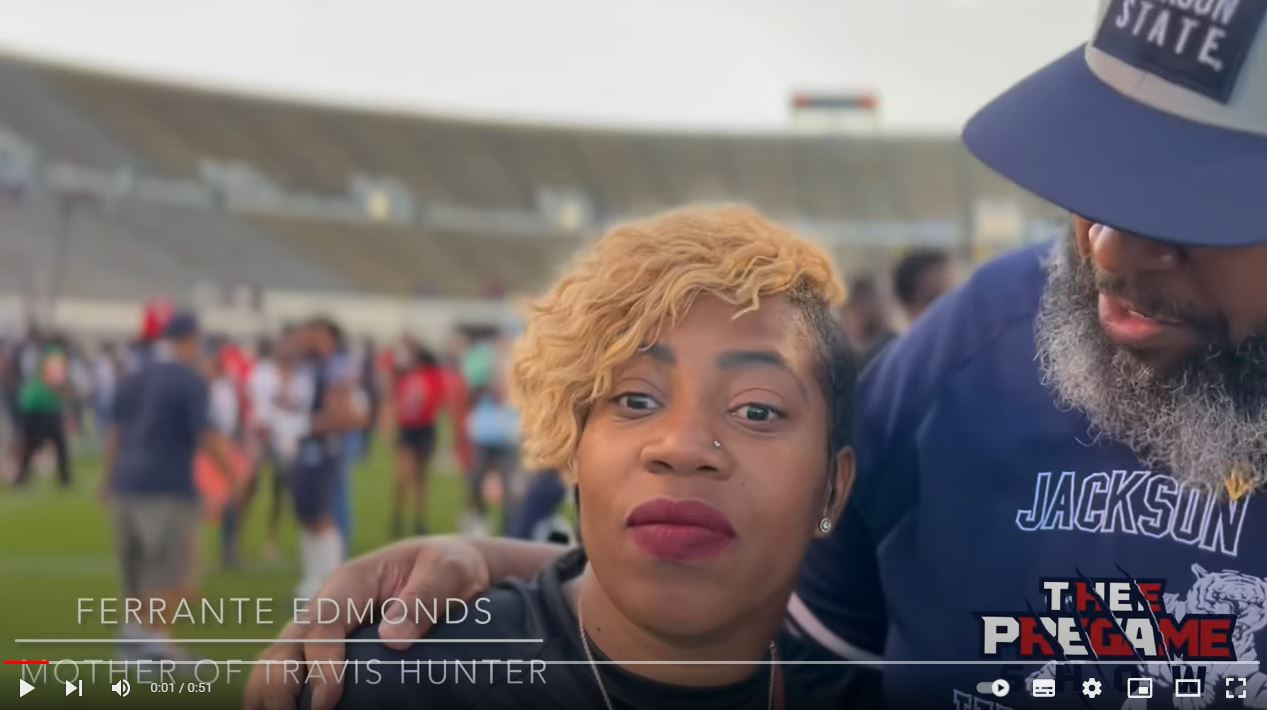 In one of the videos, she referred to Travis as "Mini-Deion."
Also, in the same video, she mentioned, "It's more to come, buckle up, it's gonna be a great ride."
This statement underscores the pivotal role Deion Sanders plays in Travis's development, both as an athlete and as a person, and highlights the trust and confidence Travis's parents have in his mentor.
Travis Hunter Jr. holds his father, Travis Sr., and his grandmother in the highest regard, considering them not only as his guardians but also as his guiding lights in life.
They have played instrumental roles in shaping his journey, providing invaluable support and serving as beacons of inspiration along the way.
Besides them, Travis has an older brother named Trayvis in his family, who also inspires his little brother.
Is Travis Hunter Related to Deion Sanders?
While Travis Hunter and Deion Sanders are not related by blood, their connection is deeply rooted in the world of football mentorship and a shared pursuit of excellence on the gridiron.
As Travis Hunter continues to capture attention with his stellar performances, his journey alongside Coach Deion Sanders promises excitement and success in the realm of college football.
Deion Sanders has proven to be a transformative figure for the University of Colorado's football program.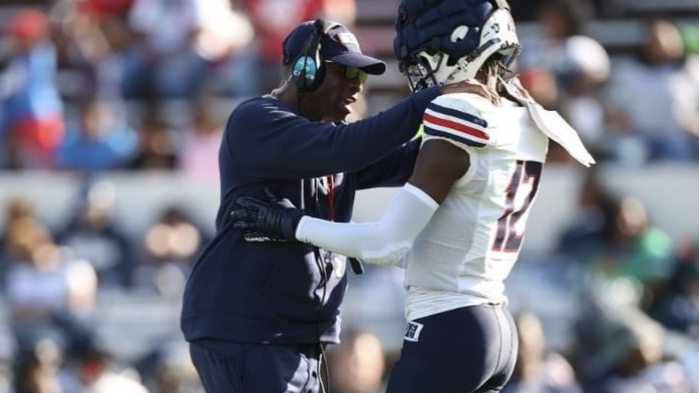 His arrival has infused the team with a winning mentality and a heightened level of discipline.
Sanders' charismatic coaching style has played a pivotal role in recruiting some of the nation's most promising football talents, including the star of our story, Travis Hunter.
With unwavering dedication, Sanders is on a mission to build a championship-caliber program at Colorado, and with players of Hunter's caliber under his guidance, that goal seems increasingly attainable.