The Colorado Buffaloes' head coach Deion Sanders holds a great amount of respect for his sister Tracie Knight.
The player-turned-coach played in both the National Football League (NFL) and Major League Baseball (MLB).
He played in 14 seasons in the NFL with the Atlanta Falcons, San Francisco 49ers, Dallas Cowboys, Washington Redskins, and Baltimore Ravens.
Sanders consecutively won the Super Bowl twice in the 1994 and 1995 seasons with the San Francisco 49ers and Dallas Cowboys.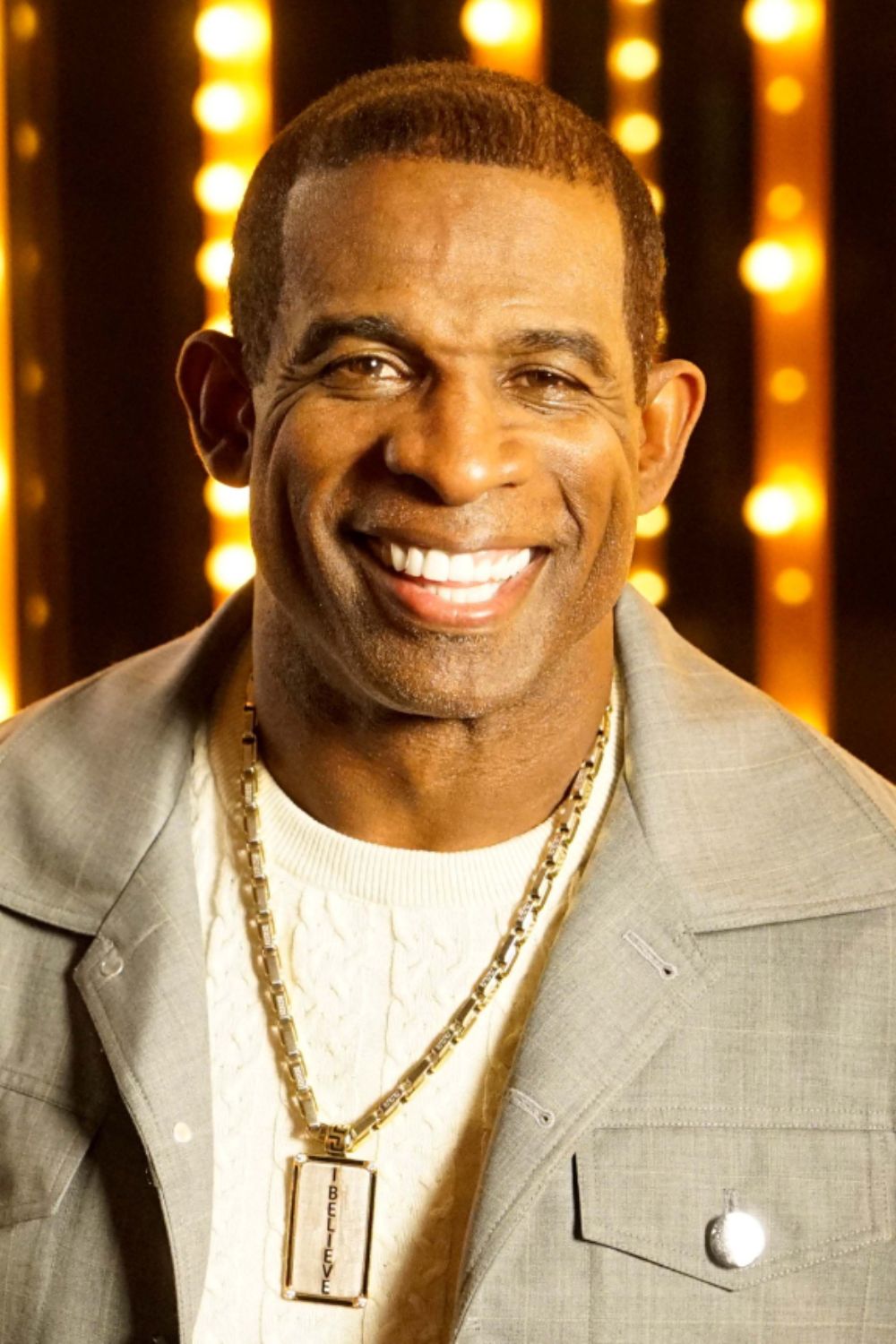 In the MLB, he played nine seasons with the New York Yankees, Atlanta Braves, Cincinnati Reds, and San Francisco Giants.
After featuring in World Series in 1992, he became the only athlete to play in both a Super Bowl and a World Series.
Deion Sanders then started his coaching career as a head coach at Prime Prep Academy in 2012.
Furthermore, he also coached Triple A Academy and Trinity Christian School (TX).
Deion then joined Jackson State as a head coach coaching the team for two seasons. He will now begin a new journey as a head coach at Colorado in the 2023 season.
Tracie Knight: Sister Of Deion Sanders
The 1994 NFL Defensive Player of the Year, Deion has one younger sister named Tracie Knight (birthday: July 24).
She is his only sibling, and Deion does not have any brothers. The siblings have a very close bond as they often shower each other with compliments on social media.
Tracie was born in Fort Myers, Florida, and currently resides in Florida.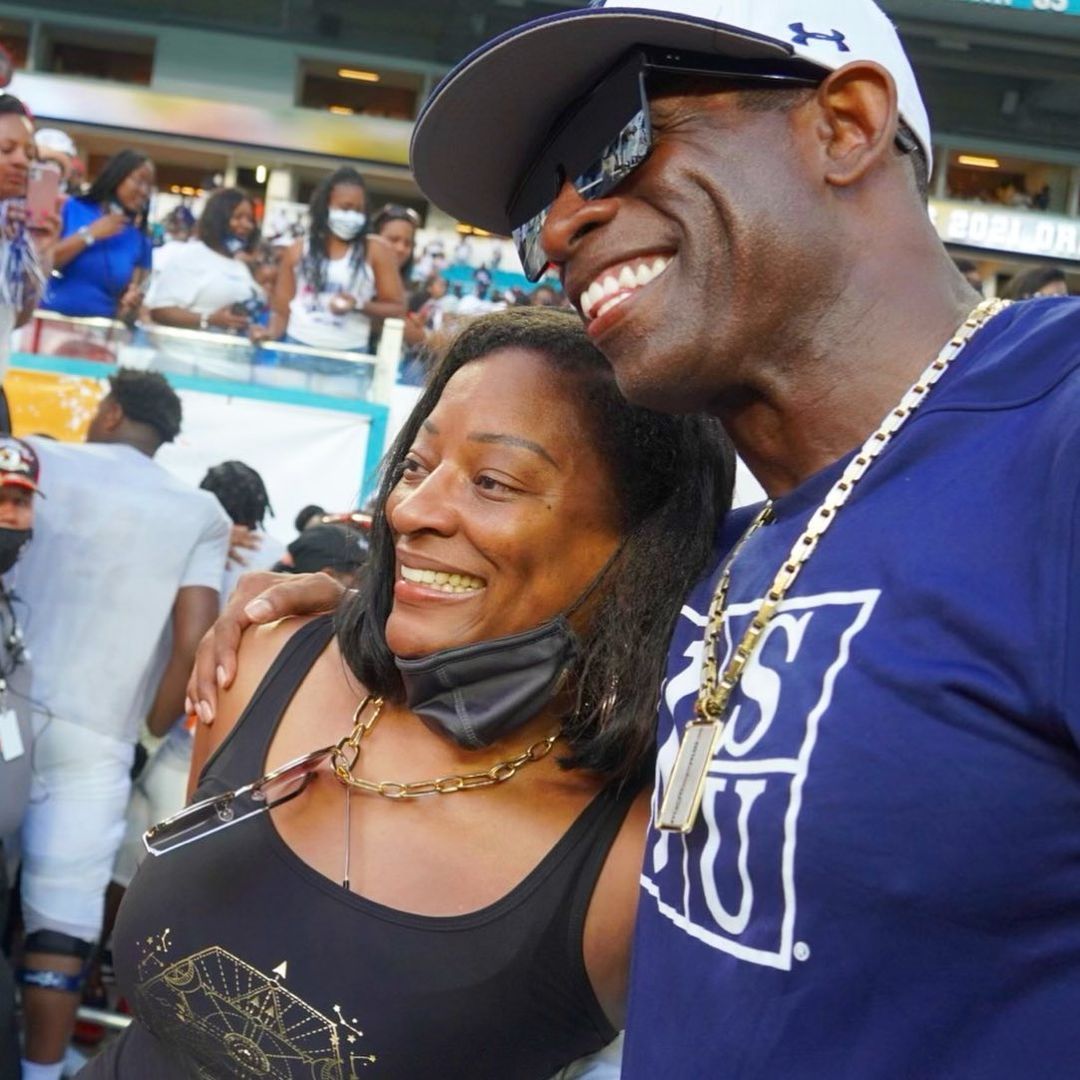 It is alleged that their parents divorced when Deion was just two years old.
Even though their biological father was not there to see her grow, she had a stepfather, Willie Knight, on her side.
Deion often addresses her sister Tracie as Barks when he posts about her on special occasions on Instagram.
He thanked her for being a blessing to their lives and keeping their family business running like a machine.
On a personal note, Tracie Knight is reportedly married and has two children, Tia Hendrix and TJ Hendrix. Unfortunately, her husband's details are undisclosed.
Deion Sanders Family
Deion Sanders was born to Connie Knight and Mims Sanders on August 9, 1967, in Florida, United States.
The Colorado Buffaloes head coach has been married twice to Carolyn Chambers (1989-1998) and Pilar Biggers-Sanders (1999-2015).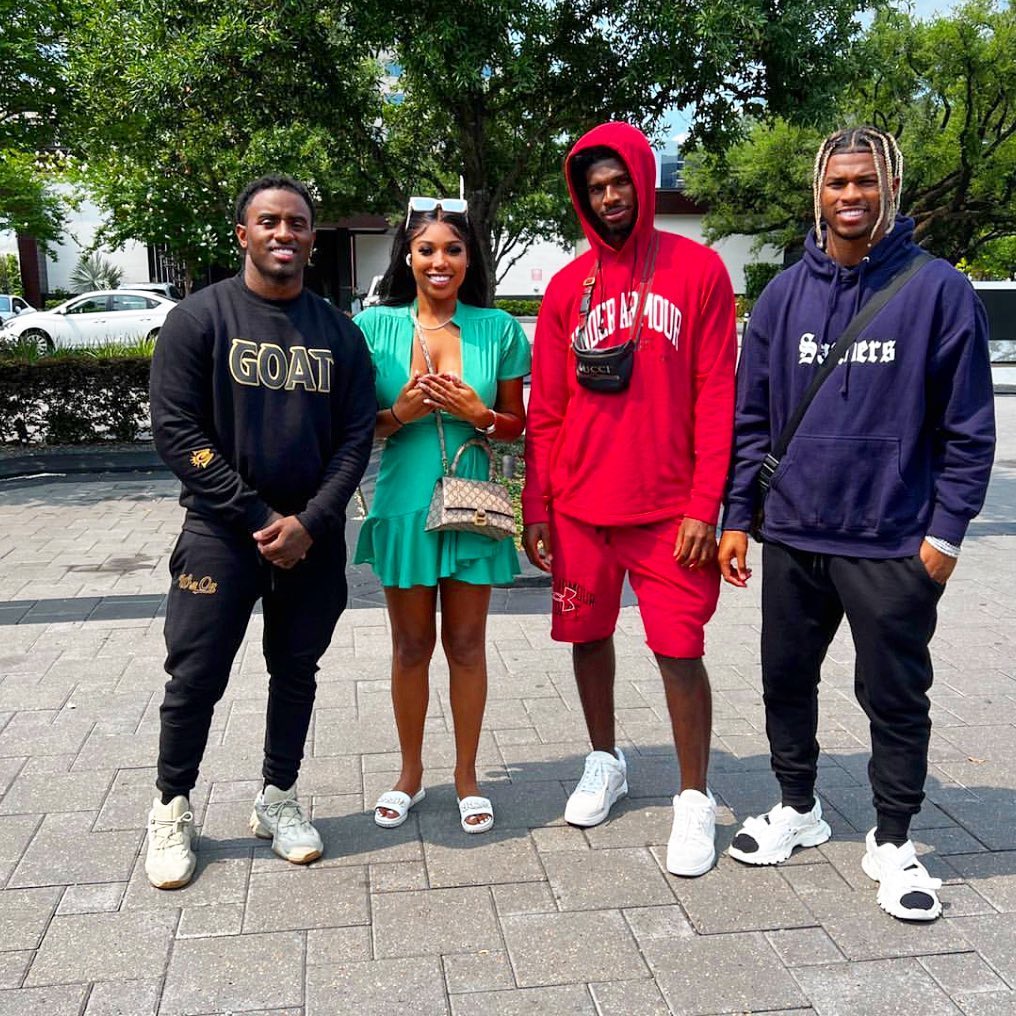 He shares two kids with Carolyn, Deion Sanders Jr and Deiondra Sanders.
In addition, Deion has three children from his second marriage: Shilo Sanders, Sheuder Sanders, and Shelomi Sanders.
Moreover, he is presently in a relationship with Tracey Edmonds, the CEO of Edmonds Entertainment Group Inc and Alrightnow.com.