Tyler Glasnow's girlfriend, Meghan Murphy, is an aesthetic injector at Marcadis Watt Plastic Surgery and Med Spa. The couple went public with their relationship in 2021.
The Tampa Rays' pitcher, Glasnow, comes from a family that cherishes sports. His mother is a former gymnast, his father a former swimmer, and his brother, is a former track and field star.
And it was only Tyler who decided to go pro in his career. Since making his debut in 2016, Glasnow has played for the Pittsburgh Pirates and joined his current side Tampa Bay Rays, in 2018.
After facing a series of injuries for the past few seasons, Glasnow has returned to the Rays' squad fully fit. With his teammates, Josh Lowe and Yandy Diaz, Glasnow and the Rays ended Oakland Athletics' seven-game winning streak on Wednesday night with a 6-3 victory.
Tyler Glasnow Girlfriend, Meghan Murphy
Tyler Glasnow's girlfriend, Meghan Murphy, graduated from the University of Florida with a degree in health science.
After graduating from UF, Megan continued her higher studies at Nova Southeastern University, and while there, she worked as a physician assistant student earning her master's degree in 2020.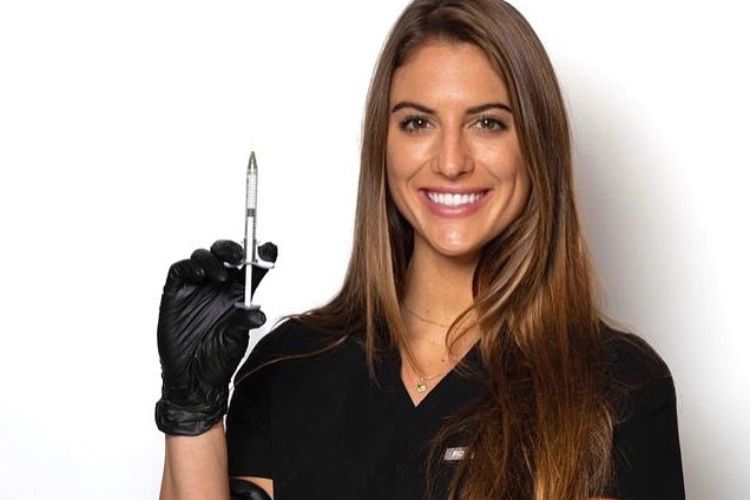 She then worked at CDR Maguire as a clinical operations manager for a year before joining the Daico Institute of Plastic Surgery as a physician assistant.
In 2022, Meghan Murphy joined her current workplace, Marcadis Watt Plastic Surgery & Med Spa as a physician assistant.
On her Instagram, Meghan can be seen sharing several before and after photos of happy patients, who mostly want either a chin or a lip filler. But Meghan has stated that she loves helping her patients with Botox more than fillers.
She has previously shared a video of helping her patient with hyperhidrosis(excessive sweating) through Botox. Murphy continues to share interactive posts on her Instagram handle, even recently asking her followers how many units of Botox they think the staff use.
More On Murphy Family
Meghan comes from a family native to Florida. Her father, Jeff Murphy, has over 33 years of experience as a trial lawyer and focuses on personal injury and wrongful death cases.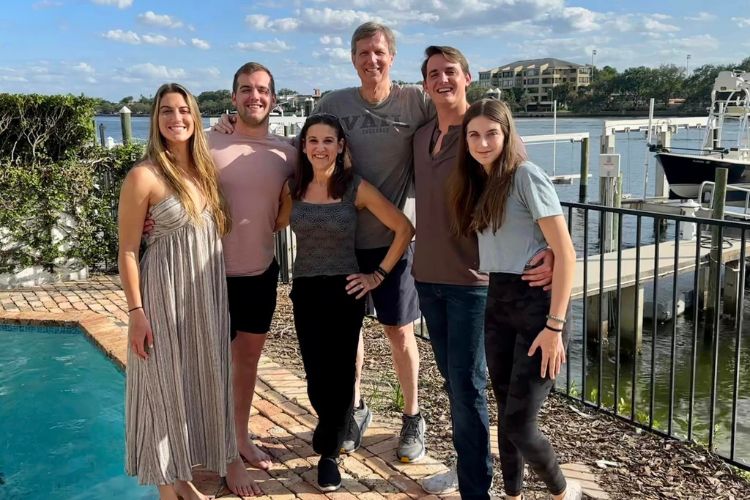 He graduated from the University of Florida with Juris Doctor and is the founding partner of Jeffrey D. Murphy's law firm. Meghan has three siblings- Carolyn, Jack, and Michael Murphy.
Michael is a former football player at Columbia University and played as a linebacker for four seasons.
Michael earned honorable mention All-Ivy League honors in his sophomore year and played 35 games for Columbia.
Tyler Glasnow And Meghan Murphy Began Dating In 2021
The baseball couple, Tyler and Meghan, were first seen together on Instagram in 2021. Meghan had joined the Rays' pitcher during a family trip to Santa Barbara.
Tyler shared a series of pictures of their trip, which also saw his brother, Ted, and his better half, Carly Loeffel, joining them.
The two also enjoyed a trip to the Dominican Republic in 2021, with Tyler sharing a few snaps from the trip on his Instagram handle.
He has only shared one more set of pictures with Meghan, and that is from their Thailand trip earlier this year. The couple seems to have celebrated New Year in the Asian country with a few of their friends.
Tyler Glasnow Has Several Athletes In His Family
Tyler Glasnow comes from an athletic family, as his parents and brother were former athletes.
The pitcher's mom, Donna Glasnow, was a gymnast at Cal State Fullerton and won Division II National Championship in 1982. She later went on to coach at Cal State Northridge.
His father, Greg Glasnow, was previously a swimmer at the University of Notre Dame. He runs the renowned flooring company Acorn Hardwood Flooring.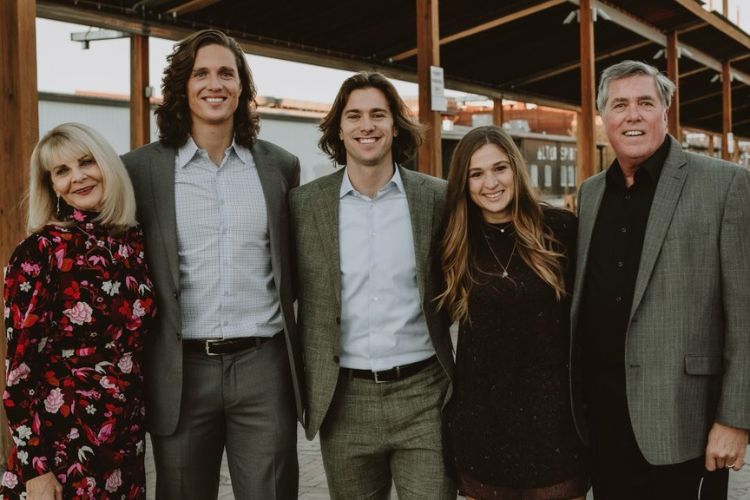 The company previously won the Wood Floor of The Year in 2018. Greg integrated his wife, Donna, into his flooring business in 1987.
He has an older brother, Ted Glasnow, who previously ran track and field at the University of Notre Dame. Ted competed in Junior Olympics and was also a team captain during high school.
Ted didn't go professional after college and decided to work in a technical field. He is the Head of Business Development for insurance technology company Oyster Technologies and previously worked at New Stack Ventures.