Tyson Durfey, the 2016 PRCA World Champion Tie-Down Roper, has been in a relationship for almost a decade with his wife, Shea Fisher, an Australian-born country singer.
The Western romance began when they first met at Rodeo Houston in 2011 and tied the knot on October 7, 2013, after a 12-month romance.
The Durfey share a family of five, including his wife and three children. Together, they have successfully started a family business in Texas.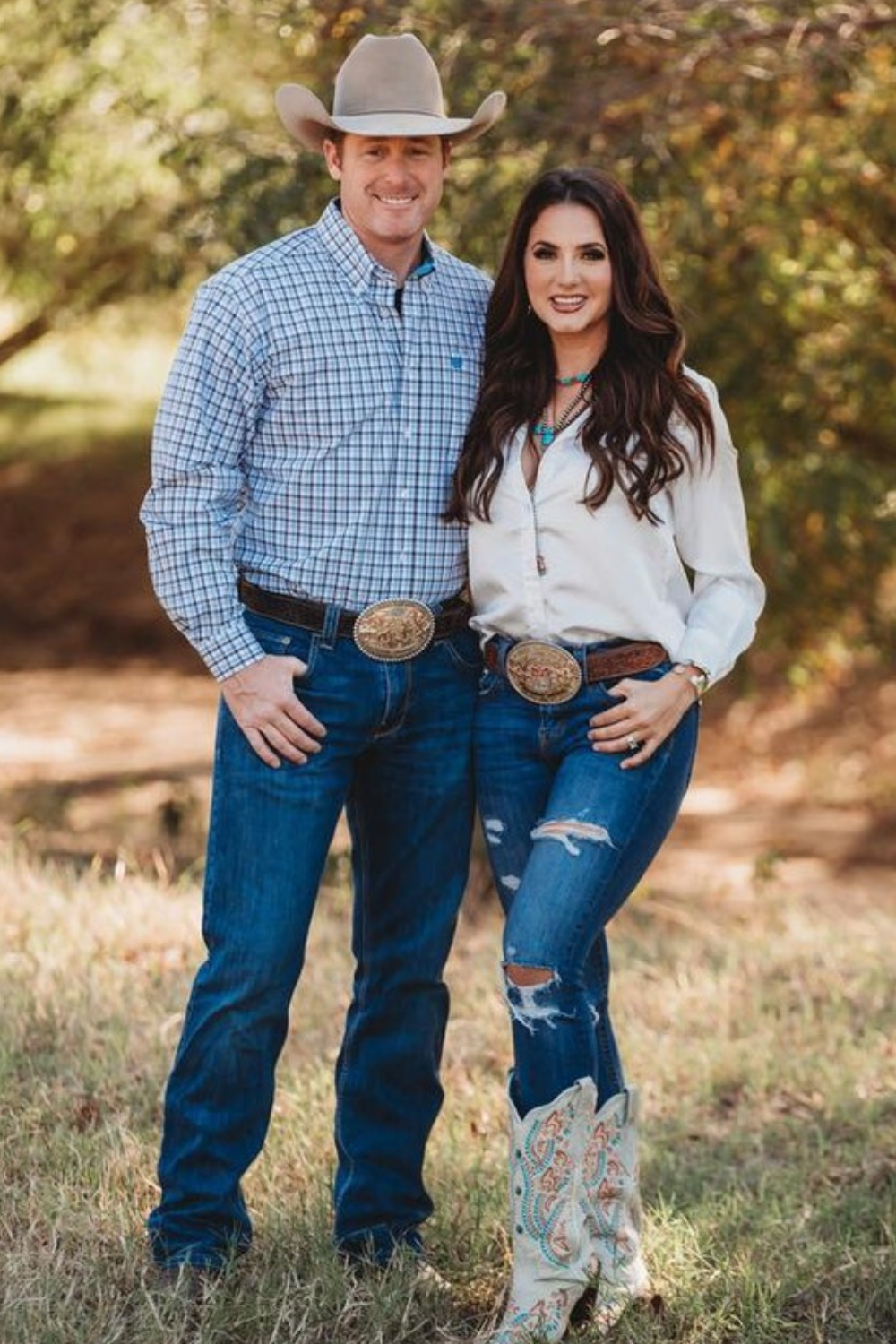 Born on November 27, 1983, and raised in Savannah, Missouri, Tyson Durfey is a professional rodeo cowboy from the United States.
Durfey came into the limelight after he won the state championship for tie-down roping at the high school level in Missouri in 2002.
Following his state-level success, he went on to win World Champions Tie Down Roper and Houston Rodeo Champion (2016).
Similarly, he is also a 3-time Canadian Champion (the first ever non-Canadian to achieve this triumph), with over $1 million in PRCA earnings.
In recent years, Durfey experienced a significant loss as both of his horses died, and he apparently lost his drive to continue competing in the sport he was most passionate about.
As of today, both Durfey and his wife are busy with design work in Shea Michelle Buckles.
Tyson Durfey Wife, Shea Fisher
Shea Fisher, the wife of Tyson Durfey, is a country singer born in Portland, Victoria, on April 15, 1988.
The 35-year-old singer's interests lie further than her singing career, as she is also a model, a cowgirl, and an entrepreneur.
Her father, Eddie Fisher, is a former bull riding and bareback riding champion, and her mother, Joanne Fisher, a barrel racing champion.
She and her family moved to the States when she was only ten years old.
Moreover, regarding her professional career, she released her first single in 2006, which became one of the most requested songs on CMC.
In 2007, at the young age of 19, she landed herself a deal with ABC Music and released her second single album titled "Everyday Girl" the same year.
From 2006-2007 her albums sold the most and had the most #1 hits on CMC.
Furthermore, she also had the highest radio airplay among other new and emerging artists in Australia.
Now based in Texas, she has worked with a handful of TV networks and is the face of numerous international brands such as Cruel Girl, Rock & Roll Cowgirl, Gypsy Soule, and a few more.
In addition to this, Shea is also the TV host for Australian PBR and a western show named Project Cowboy.
Besides, the Durfey couple are proud parents of three kids. Their first child, a daughter, Praise Royal, was born on September 1, 2016.
Similarly, they were blessed with their second baby girl, Miss Risyn Breeze, on March 18, 2019.
And after two years, they welcomed their third child, a boy, Tyen Cross, in June 2021.
The Durfey's Family Business: Shea Michelle Buckles Design
The company was founded 19 years ago in Australia by Shea's parents.
Shea later rebranded the company with a new name, "Shea Michelle Buckles," and expanded the company to the States in the year 2010.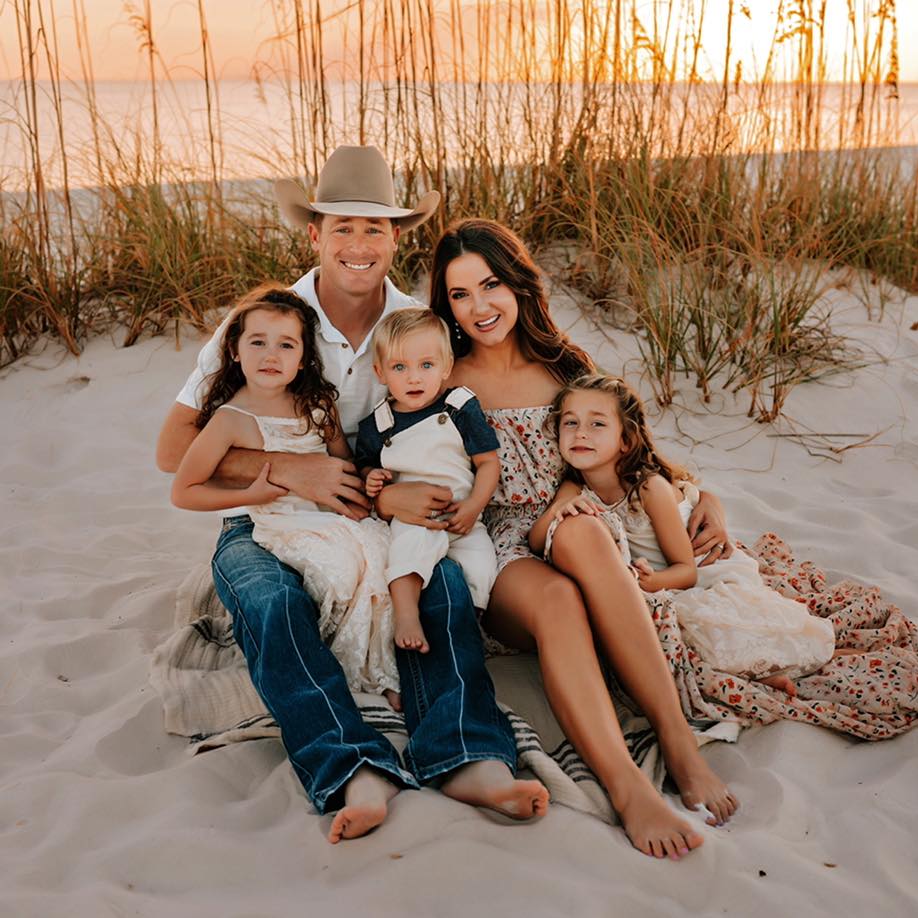 After the company started growing, Shea, along with her husband, started Designs by Shea and Designs by Durfey in 2015.
Similarly, Mrs. Durfey also owns Shea Baby Boots, a successful company that sells cowboys and cowgirls high-quality boots for kids.