The youngest tennis player hailing from the sixteenth smallest country on the planet Andorra, Victoria Jiménez Kasintseva, gained prominence in the tennis world after winning the 2020 Australian Open girls' singles title. She was 14 at the time and was the youngest player in the draw.
At the tender age of 17, she is hitting milestones not just for herself but for her country.
The up-and-coming tennis star most recently powered to a 6-1 6-1 victory against Australian tennis player Zoe Hives in the second round of the Australian Open 2023 qualifier on 11 January 2023.
With this win, Victoria adds new points to her ranking to be able to participate in the Australian Open.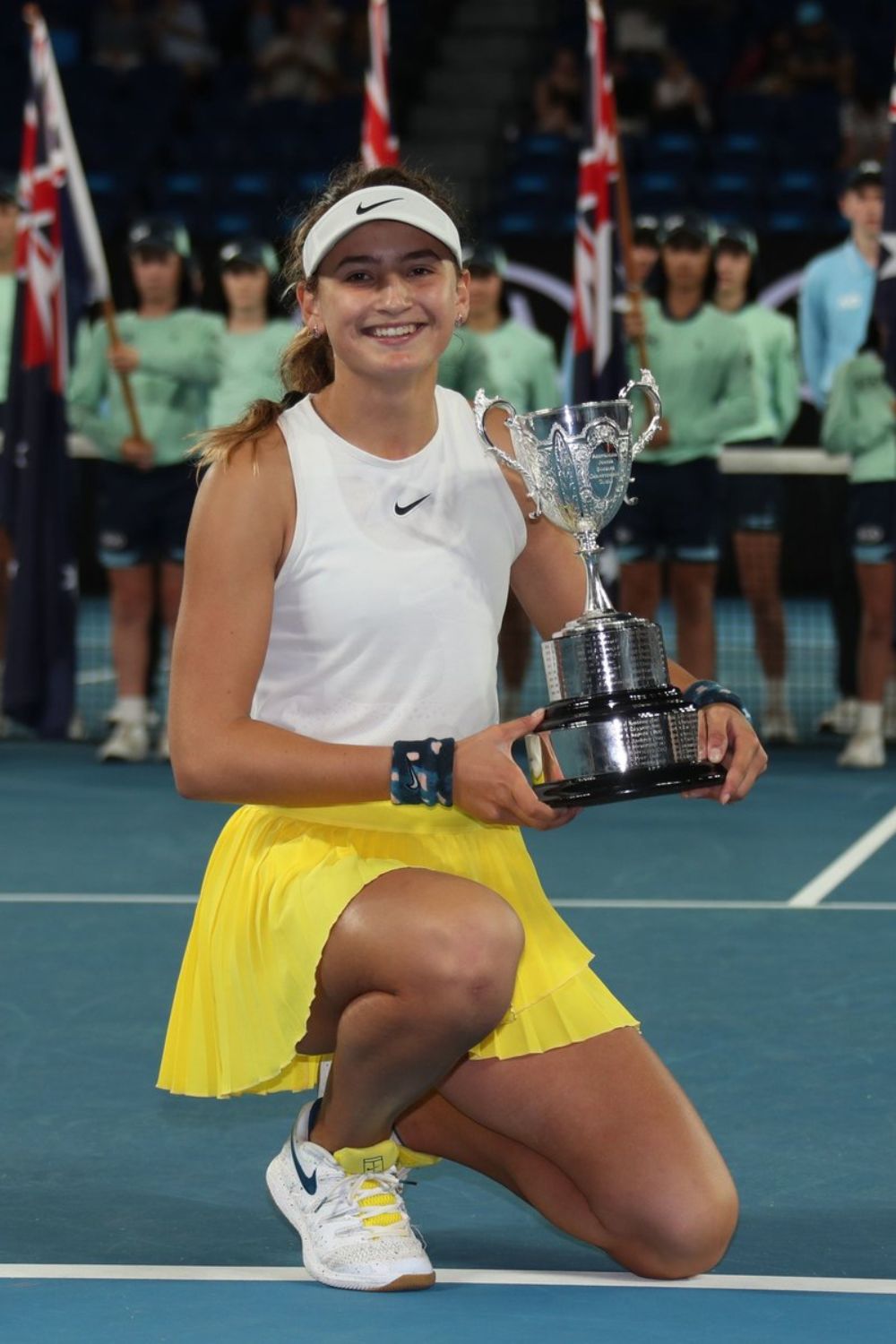 As of this writing, she has won nine singles titles on the ITF Junior Circuit and also one doubles title.
Similarly, she became the first Andorran to reach a WTA quarterfinal in September 2022 in Seoul.
On March 2020, Victoria achieved a career-high ITF Junior ranking of No. 1.
For more intriguing details like this, please read the whole article and also go through some quick facts in the table below.
We have covered her early life, career, net worth, family, and everything in between.
Quick Facts
Full Name
Victoria Jiménez Kasintseva
Known As
Victoria Jiménez Kasintseva
Nickname
Victoria
Birthdate
August 9, 2005
Age
17 Years Old
Birthplace
Andorra
Current Residence
Ordino, Andorra
Father's Name
Joan Jiménez Guerra
Mother's Name
Yulia Kasintseva
Siblings
One Brother
Nationality
Andorran
Marital Status
Unmarried
Height
5 ft. 11 in./1.8 m/180 cm
Weight
59 kg/130 lbs.
Eye Color
Brown
Hair Color
Brown
Ethnicity
Mixed (Andorran & Russian)
Zodiac Sign
Leo
Profession
Professional Tennis Player
Turned Pro
10 March 2020
Coach
Joan Jiménez Guerra
Plays
Left-handed (two-handed backhand)
Prize Money
$215,820
Grand Slam Singles
French Open Q1 (2022)

Australian Open Q3 (2023)

US Open Q1 (2022)

Wimbledon Q3 (2022)

Single Career Record
65-47 (58%)
Singles Career Title
2 ITF
Singles Ranking
Career High: 121

Current: 159

Doubles Career Record
19-18 (51.4%)
Doubles Career Titles
1 ITF
Doubles Ranking
Career High: 309

Current: 246

Endorsements
Nike
Role Models
Rafael Nadal and Petra Kvitová
Social Media
Instagram, Twitter
Last Update
February 2023
Early Career & Parental Background
Victoria Jiménez Kasintseva was born on 9 August 2005 in Andorra to her father, Joan Jiménez Guerra, and mother, Yulia Kasintseva.
She has a mixed ethnicity, given her Andorran father and Russian mother.
Victoria comes from athletic parental background. Her father, Joan, is a former professional tennis player who reached a career-high ATP Tour ranking of 505.
Even though she was born in Andorra, because of her father's professional career, she spent three years of her childhood in Kentucky, United States.
Because of her mixed ethnic background, Victoria speaks English, Spanish, French, Russian, and Catalan fluently.
She grew up with her brother but had to move to Barcelona with her father as there were no tennis courts to train in Andorra.
She lived with her father in Barcelona, away from her home country, and her brother and mother, which was hard for her in the beginning. However, she admits that it eventually made her stronger than ever.
Age, Height & Weight
Born in 2005, Jiménez is 17 years old as of February 2023.
According to her birthdate, her sun sign is Leo, known for being confident, drama-adoring, comfortable being the center of attention, and ambitious.
All these traits can be seen in Jiménez's personality.
Similarly, she is perhaps one of the most beautiful tennis players presently. Her brown eyes and hair just accentuate her beauty.
Also, she stands 1.80 meters tall and weighs about 130 pounds.
Career
Kasintseva comes from the world's 11th-smallest country by population, called Andorra.
It was hard for her to make a start in professional tennis. The only ranked player in her country's history on either tour was her dad, Joan Guerra. He reached #505 on the ATP Tour in 1999.
Through Kasintseva's junior year, Juan coached her.
She found inspiration to pursue tennis professionally from other players from non-traditional tennis countries, such as Alexandra Eala of the Philippines and Ons Jabeur of Tunisia.
Kasintseva made her junior Grand Slam debut and defeated Polish tennis player Weronika Baszak in the finals of the 2020 Australian Open girls' singles.
Similarly, Victoria made her WTA Tour main-draw debut as a wildcard at the 2021 Madrid Open. Nevertheless, she lost in the first round to Dutch Kiki Bertens.
Likewise, she won the longest match of the 2021 WTA 125 season, winning over Argentine player Maria Lourdes Carle in 3 hours and 48 minutes in the second round of Montevideo.
She has won nine singles titles on the ITF Junior Circuit. On 9 March 2022, she achieved a career-high ITF Junior ranking of #1.
Compared to last year's performance, she has improved her gameplay quite a bit.
Rapidly ascending Victoria, the Australian Open 2020 girls' singles champion, powered to a 6-1 6-1 victory against Polish player Zoe Hives in the second round of the Australian Open 2023 qualifier on 11 January 2023.
Hobbies & Interests
As far as her hobbies are concerned, she loves spending time in nature, hiking in her beautiful country, and having fun with her friends.
At school, languages are Victoria's forte. As mentioned before, she speaks five languages fluently.
French and Russian are a bit harder for her, though. She studied French in her school and learned Russian from her mother.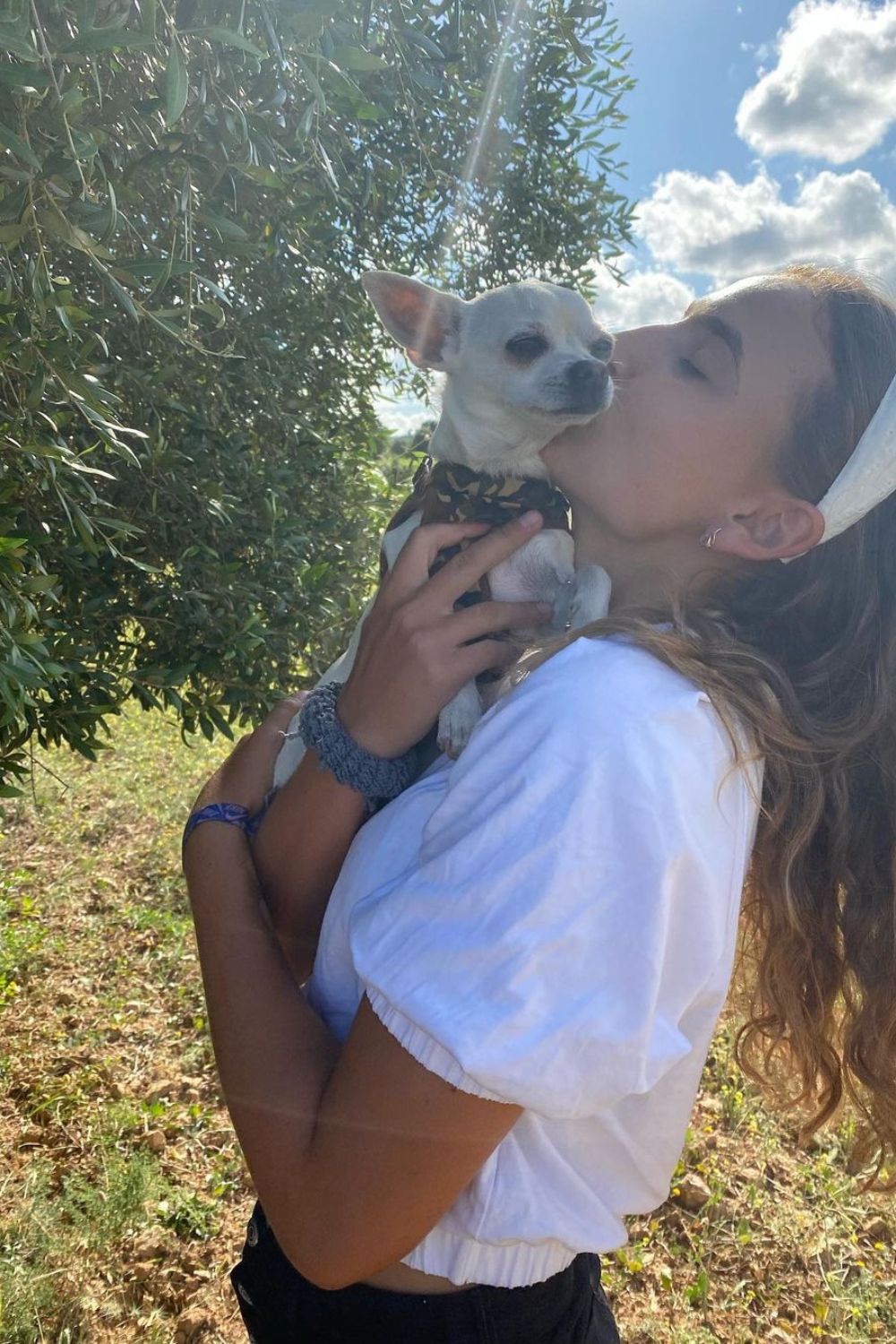 Lately, her interest has been piqued by marketing.
As a result, she is forming strong opinions on how she would market tennis to her generation in her home country.
Aside from studying and traveling, Victoria's favorite thing off the court is her pet Chihuahua, Choco.
She got Choco on August 3, 2020. She had another Chihuahua before Choco, but the same day in the morning, he was hit by a car.
Net Worth & Earnings
The 17 year-old Andorran tennis player is just getting started with her professional career but has already garnered a sizable amount from prize money.
We all know that tennis players do not have a steady source of earning but earn well from brand deals and sponsorships.
As of this writing, Victoria has earned $215,820 from prize money.
Similarly, she earns tens of thousands of dollars more from her brand deals with Nike and Wilson rackets.
She often mentions these two brands on her social media as well.
So, even though there is no exact figure, it is safe to say that the Andorran tennis star is worth around $500k to $1 million as of February 2023, given her prize money and endorsements.
Dating & Social Media
Well, there has been no news of Victoria dating anyone. She is fully focused on her career for now and wants to make her country and father proud.
As for her social media, she seems active on Instagram with 10.5k followers and on Twitter with 1.5k followers.
View this post on Instagram
She normally posts about her professional career updates and fun time, as well as some sponsored posts.
Popularity Graph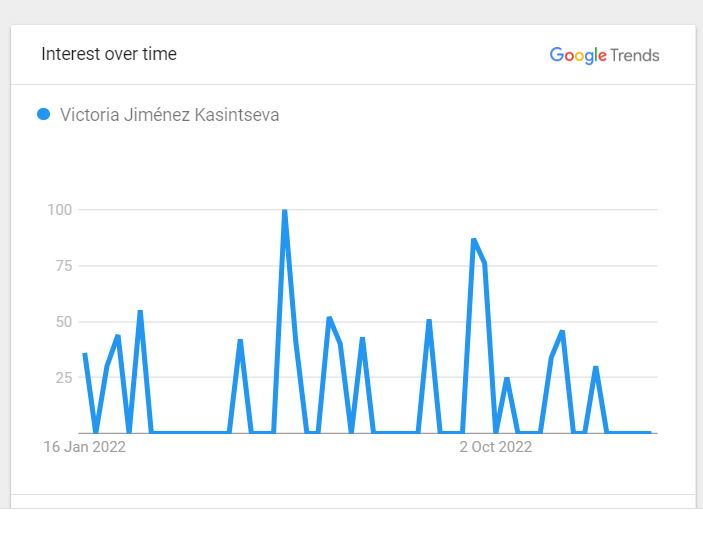 The above graph shows Andorran tennis player Victoria Jiménez Kasintseva's popularity over the past twelve months.
Unknown Facts
Victoria Jiménez Kasintseva credits her father for all the inspiration and her tennis career.
Rafael Nadal was her favorite player growing up.
She thinks her father would be amazing at playing mixed doubles.
Of all the tournaments, she loves Wimbledon the most.
Frequently Asked Questions (FAQS)
What is Victoria Jiménez Kasintseva's dream when it comes to tennis?
Her dream is to win Grand Slams.