Walter Davis' wife, Cheryl Davis, is going through a tough time after the NBA legend peacefully passed away at the age of 69 on November 2, 2023, Thursday.
Along with his wife, Walter had two kids, who also played the role of his biggest strength.
Today, let's explore Walter Davis' personal information, his wife, children, and other family members.
Walter Davis, also known as "Sweet D," is a former NBA basketball player who had a successful career in the league.
He was a standout player at the University of North Carolina, helping the Tar Heels reach the 1977 NCAA Tournament finals.
Davis, drafted by the Phoenix Suns in 1977, had a 15-season career in the NBA, making a significant impact.
Moreover, he also had a successful stint with the Denver Nuggets, where he continued to be a valuable contributor.
Throughout his career, Walter achieved accolades, including All-NBA Team and NBA All-Star selections, and was named NBA Rookie of the Year in 1978.
He showcased his versatility as a scorer, excelling with a smooth jump shot and the ability to score from long range or drive to the basket.
Davis became a Nuggets broadcaster a Wizards scout, and reconciled with the Suns. His No. 6 was retired in 1994, entering the Suns' Ring of Honor in 2004.
Sadly, the six-time Phoenix Suns All-Star died at age 69 on November 2, 2023, during a family visit in North Carolina.
Walter Davis Wife: Cheryl Davis And Two Kids
Walter Davis was leading a blissful marital life with his loving wife, Cheryl Davis, until his death. The couple had been married for over 40 years.
Cheryl preferred to keep a low profile, but she consistently supported her husband during his career.
Discussing their love story, the NBA legend met his wife in Charlotte, North Carolina.
After that, they started dating while they were both in college at the University of North Carolina.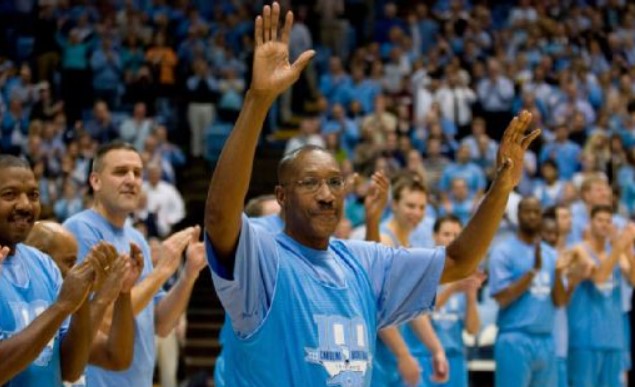 At that time, Cheryl was a cheerleader for the TarHeels, while Walter excelled as a basketball player on the team.
The duo moved to Phoenix when Walter joined the Suns in 1977, and he played in the NBA until 1992.
Afterward, they returned to Charlotte and eventually started their parenthood journey. They welcomed their son, children Walter Jr., in 1981.
Later, they completed their family with the arrival of their second child, Chelsey, in 1984.
Family Stays United During The Hard Time
The Davis family used to be very close and happy. However, their lives took a sad and empty turn when Walter unfortunately passed away during a family visit.
Cheryl, who had been married to Walter for over 40 years, had to adjust to life as a widow. She felt the world became a colder and lonelier place without her husband by her side.
Moreover, their two kids also felt the loss. Walter Jr. used to look up to his dad as a role model, but now he had to figure things out on his own.
Chelsey missed her dad's advice and support as she pursued her career in journalism.
The Davis family united in their grief over Walter's death, finding solace in one another.
Hubert Davis, too, came together with the family to cope with the loss of his uncle, reinforcing their strong bond during this challenging time.
They found strength in the memories they shared and the love that had always kept them close.