Max Muncy grew up with his brothers in Midland, Texas. His brothers, Mike and Derek Muncy, have thrived away from the baseball field.
If one is an aerospace engineer, the other is a geologist. His brother, Mike, followed his father's footsteps as Lee Muncy was also a geologist in his heyday.
The three brothers have been pictured together at the Dodgers Stadium several times.
There's no doubt Mike and Derek are proud of their little brother's achievements, as not every household has the privilege of having a World Series ring in their cabinet.
In the COVID-shortened 2020 season, Muncy won the World Series title with teammates Clayton Kershaw and Cody Bellinger.
Bellinger has moved on, but Kershaw and Muncy remained with the same team in hopes of winning the eighth ring for the Dodgers.
Max Muncy Brothers, Mike And Derek Muncy
Max Muncy's brothers, Mike and Derek Muncy, are high achievers but not in the same field as their little brother. The two have been seen in several of Max's games in recent years and cheer their younger brother at the Dodgers Stadium.
Born and raised in Midland, Texas, the Muncy brothers share a tight-knit bond. Max has shared several pictures with his brothers on his Instagram handle.
Max uploaded a picture of him with his brother on National Siblings Day, which shows their strong relationship.
Derek Muncy Works For Boeing
The oldest among the three Muncy siblings, Derek Muncy, is nine years older than Max. Derek works as a flight test operations manager for Boeing.
After graduating from Saint Louis University in 2004 with a degree in aerospace engineering, Derek has remained faithful to Boeing since joining them in 2005.
Derek began his journey in Boeing as an MRB/Liaison Engineer and slowly rose through the ranks. In 2006 he was promoted to test and evaluation engineer and worked in that position for seven years.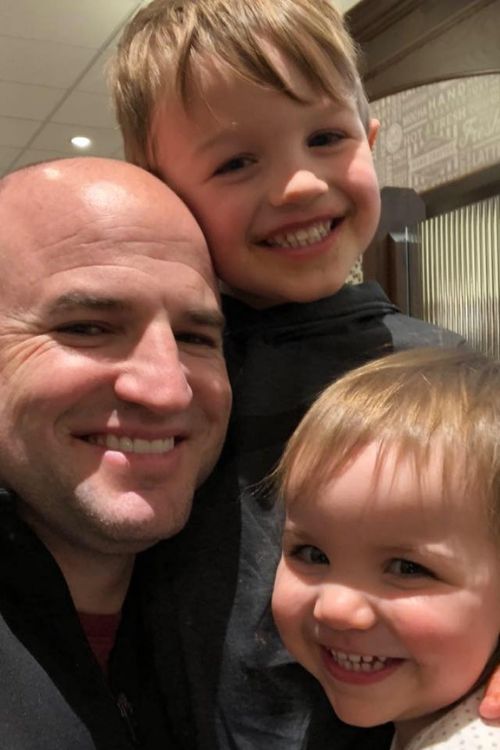 He currently resides in Seattle, Washington, and took the role of flight test operations manager in 2013.
Derek is available on Facebook but hasn't shared much information. But he has kept the picture of his two kids, who attend the Dodgers along with him to cheer on their uncle.
From his Facebook profile, it is also clear that Max Muncy is a Seattle Seahawks fan.
Mike Muncy Is A Senior Geologist
Mike Muncy, who also goes by his full name Michael Muncy is a geoscientist. The older brother of Max Muncy has an experience of more than a decade in the field.
A graduate of Texas Tech University, Mike worked as a geologist for Southwestern Energy from 2010 to 2012. He then joined Apache Corporation.
The Texas-based company Apache works on hydrocarbon exploration and is ranked 431st on the Fortune 500.
Before joining his current workplace, he worked there for seven years as a senior geologist.
At present, Mike works as a consultant for Migmatite Consulting, a company he established in 2019 in Colorado.
Max Muncy Parents, Lee And Midge Muncy
Max Muncy's parents, Lee and Midge Muncy, raised their son as a Cleveland fan, but now the entire family only roots for the Dodgers.
Lee Muncy is a graduate of Ohio State University with a Master of Science degree in Geology and Mineralogy.
And even after achieving high in academics, Lee Muncy's love for baseball remained a constant throughout his life.
The youngest of three sons of Lee and Midge Muncy, Max Muncy was trained by his father during his formative years. So, when Max was drafted by the Cleveland Indians in 2009, his family expected him to sign the deal.
But Max chose to attend Baylor University and return to drafts in 2012. His father, Lee Muncy, provides him with critique time and again.
The father-son duo shares a close relationship and usually talks about Max's batting stance after each game.